Features
How to prevent machine breakdowns to improve productivity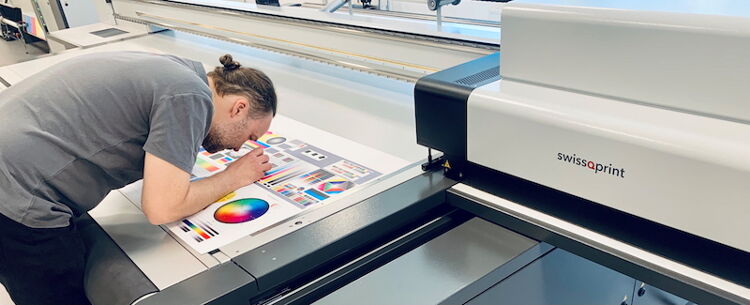 Nessan Cleary discusses the importance of understanding how components are wearing and how this can prevent machine breakdowns to improve and increase productivity.
Profitability largely depends on productivity, and that in turn depends on all the machines working as expected. Large format printing is a reasonably mature market sector and most of the machines that are typically used in this area are capable of many years of service life, providing they are maintained properly. This means carrying out the day to day tasks and replacing components as they wear.

There's an obvious temptation to push the lifespan of individual components to cut the servicing bill but this risks the machine breaking down and halting production. Just about all of the capital equipment and especially the printers can produce a range of information such as the number of jobs completed and the amount of ink consumed. They can also keep tabs on major components and their condition. Analysing this information can help diagnose problems quickly and suggest when to replace parts before they lead to a breakdown. However, different printer vendors have different approaches to accessing this information.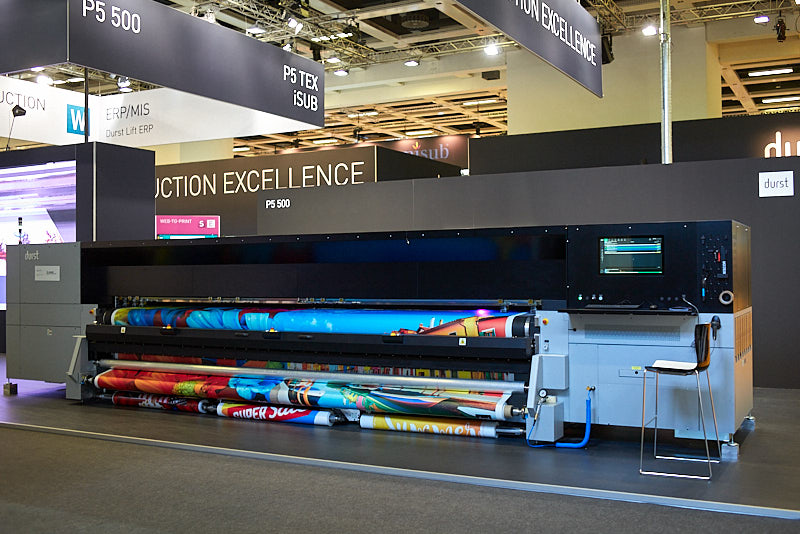 The most basic approach should be to export the information so that users can send it to an MIS to properly analyse. Erskine Stewart, managing director of SwissQprint UK, points out that many Swiss and German companies take a more cautious privacy-focussed approach to handling customer data. Most of SwissQprint's current range of flatbeds use the older Amber operating system, which record detailed XML files that customers can send to an MIS for their own analysis. However, he points out that many smaller companies don't use an MIS for business analysis.

However, SwissQprint has developed a newer operating system, called Lory, which is used on its Karibu roll-to-roll printer as well as the latest flatbed, the Kudu. This can also generate an XML file but also includes tools for diagnostics and preventative maintenance.

Stewart explains: "We have a Connect system with three tiers of features available, depending on the amount of data that the customers want to share.

We can provide some basic features like software updates, error tracking and identification of out-of-specification inks. Another level allows the system to upload information regarding the machine configuration, problem analysis, and tracking of inks. And another tier which provides further in-depth analysis and product improvement opportunities for us, depending on how much data customers want to share with us."

He adds: "One of the key measurements that we use for determining certain service actions is ink consumption, so the amount of ink that goes through a filter or degassing unit will then determine certain service intervals."

He notes that using data can help the company respond more appropriately to customer's maintenance needs, adding: "The demand of our customers to have higher reliability and higher uptime is critical and I think that preventative maintenance will be an important part of this."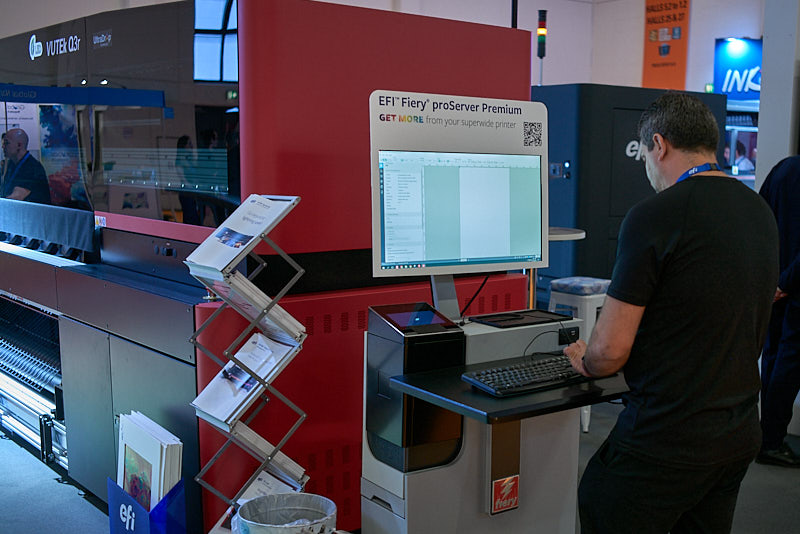 Fujifilm has introduced a range of new large format printers over the last year or so. Adam Moore, product manager at Fujifilm Speciality Ink Systems, explains: "We looked at how we could get better at preventive maintenance and remote diagnostics and analytical data for our customers. Originally we planned to keep the data internal so that we could get better preventative maintenance but the data that is being produced off the machine was so rich and powerful that it needed to be presented back to the customer. Customers are getting more and more clued up and they want to know how their machines are performing, they want to know ink usage and the time it's taken to do a job. They want to know if things need fixing or when they can plan the service intervals into their busy schedules."

Fujifilm has developed a cloud-based dashboard that shows different views to the machine operator, the production manager or the Fujifilm sales and service personnel. This allows Fujifilm to keep an eye on the machine and to suggest any necessary servicing and the Dashboard also warns users of any upcoming servicing needs. There's no further fee to access the Dashboard and customers could export the data into an MIS if needed. But Moore points out that an MIS won't necessarily be able to understand the performance or the individual components. He adds: "We track things like carriage movements, ink pumps and filters and the recirculation system on the white inks, so it will notify things that outside of their scope such as a pump that's not activated when expected."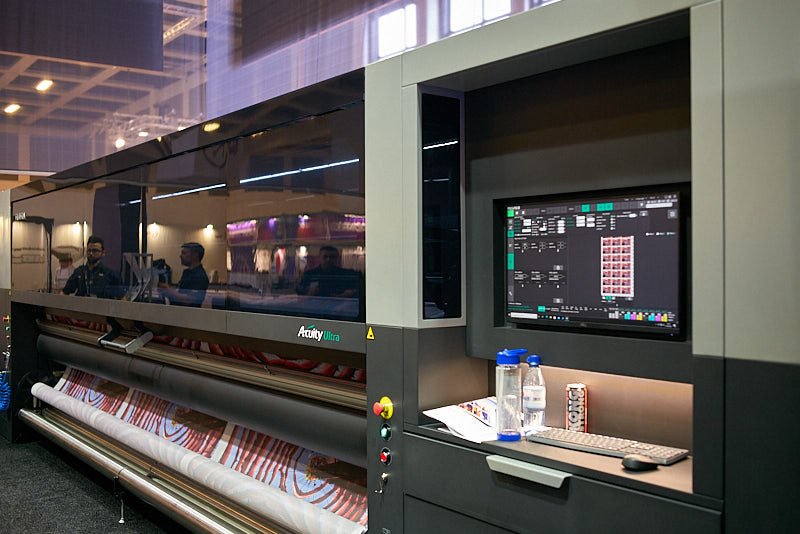 EFI has mainly relied on customer visits, determined by service contracts, to evaluate the service needs of its machines. But the company does offer customers its Fiery iQ analytics system, which is a licensed service that shows everything from ink usage to an analysis of downtime and productivity.

Greg Hatchett, EFI's Inkjet Technical Support and services director for the EMEA region, says: "We are just starting to look at AI. The latest H-series printers introduced in 2018 have a lot more connectivity so we can see things like motor speeds, fan speeds, pressure sensors, temperature and humidity so we can see a lot more to help the customer remotely. So we can log into the printer if the customer has a problem and contacts us and we can see what happened prior to a particular event and from that have a good idea of what the issue is before we go to the site and can order spares in advance."

Hatchett says that EFI's printers are fitted with a number of sensors and switches as standard and that it is able to remotely fix a growing number of issues. He adds: "I think the next year or so will see a big step forward. Even though there's a lot of inflation at the moment, prices of switches and transmitters have come down in price so now we are using transmitters in place of simple switches and we can see as the pressure rises, we can see motor speeds, fan speeds, temperature sensors on board, electronic components heating up, and that's something that you can then work into your maintenance plan. So if a board has failed, you can see that it failed two days after it hit 100ºC so you can set alarms in your software now and that's the next step for us. We can see what's happening with the printers and can proactively call the customers and say we will come because you are going to have a failure."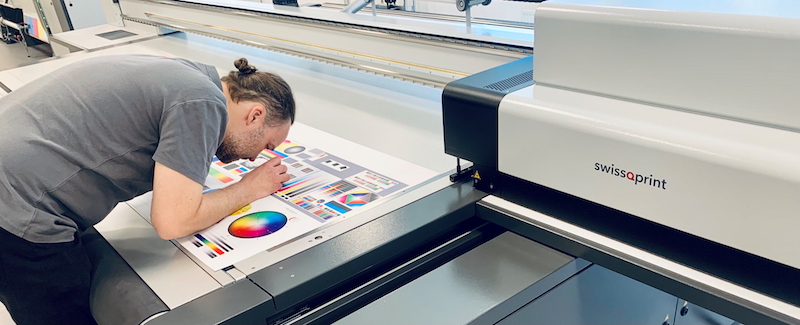 Durst too fits its printers with a range of sensors that it can use to measure performance against specification. Christian Casazza, Customer Service Director of the Durst Group, explained: "The combination of intelligent sensors and software evaluation for component and machine data forms the basis for predictive maintenance - the detection of error states or the need for service or replacement of spare parts in advance so that production can be adjusted accordingly."

In 2021 Durst started working with the Free University of Bozen (unibz) on an EU-funded project called Premise, to develop algorithms for predictive maintenance measures on production facilities. Casazza adds: "With the "Premise" project, we go one step further and use artificial intelligence methods to make these predictions and interventions before an emergency even more efficient and to be able to apply them even to complex, causal relationships."

Durst has collected data from customers across the world, with their permission, via its Durst Analytics software. This is now being used through the Premise project to 'train' the algorithms to predict potential problems. Durst is hoping that by 2025 it's customers won't have to deal with unplanned service.

Casazza explains: "By constantly tracking and analysing sensor data and parameters, we will be able to determine whether a part will fail before it fails. This gives us the time to proactively organise with our customers a service intervention according to their production planning. For example, by measuring the power consumption of a motor or measuring the differential pressure, conclusions can be drawn about the condition of a spare or consumable part."

This ability to monitor components and predict failures so that servicing can be planned around shift changes and downtime is going to become more critical as printshops move to a leaner, more automated way of working. Automation is essential to increase productivity, but is itself dependent upon the reliability, and therefore servicing, of the machines.
Interested in joining our community?
Enquire today about joining your local FESPA Association or FESPA Direct