Features
How to get started with mug-printing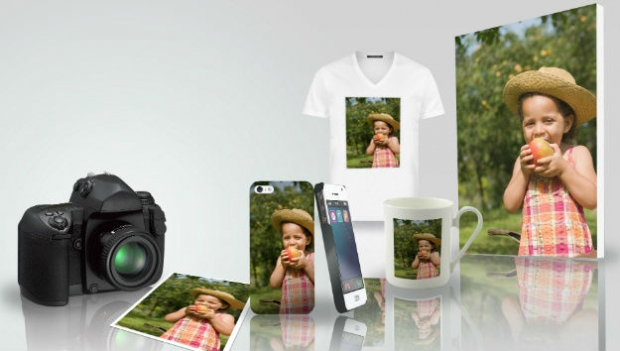 Mug printing could be an accessible and low-cost extension to the capacity of print-shops, offering a fast turn-around on a product that's always needed.<br><br>&nbsp;
While some traditions fade, the predilection to commemorate remains strong, in all cultures. Souvenirs to mark events, from national occasions, like the First World War centenary, or personal events, such as weddings, graduations or anniversaries, appeal to us all.
What better then, than a beautiful porcelain cup, to serve as a reminder that we graduated, or a mug to mark our work promotion?
BPMA (British Promotion Merchandise Association) research shows the UK promotional branded merchandise market is worth around £765 million per annum. Mugs are sixth in the top 10 promotional items list, while 42 percent of people who received a promotional coffee mug changed their buying preference towards a brand.
In the commemorative market, collectible souvenirs can be highly sought after. According to The Centre for Retail Research, Diamond Jubilee and London 2012 memorabilia injected more than £200m into the UK economy, with a significant proportion sold to overseas buyers.
Another popular driver for the printed mug is the sports club or special interest group. Keith Butler, a former merchandise buyer for football clubs and Edgbaston, set up Mugworks after he struggled to find a manufacturer of printed mugs for sports clubs. That was over eight years ago and he now specialises in the fulfilment of quick turnaround, short run and often urgent orders for clubs that range from a local running group, to premier league football clubs.
Mugs have also benefited significantly from the photo personalisation trend. InfoTrends research highlights the untapped growth that exists in the Western European photo merchandise market for Europeans yet to purchase, as well as repeat buyers.
Testifying to this, Julian Marsh, Business Development Consultant at Harrier LLC says, "Across our range of photo products we've seen double digit growth year on year and mugs are our most popular item. Personalised photo mugs might be a low value product, but the item is very high impact."
The classic 'Durham' earthenware mug accounts for around 80 percent of Harrier's mug sales, with the rest coming from oversized mugs and specials, such as the Santa mug or a travel mug-style flask with a lid. Marsh adds, "The upside of personalisation is that it's a web-to-print opportunity that brings you closer to your customer, giving you a window into their budget and expectations."
Jim Nicol, Managing Director, The Magic Touch, echoes this sentiment for personalisation. He's excited about his company's role in a newly patented coating and print process, saying, "Personalised print mugs have meant white coated mugs for over 25 years. Our new system means any colour and artwork is possible, on any type of mug. The exceptional print quality heightens brand perception and product 'value' to customers, broadening appeal to customers prepared to pay more. This can increase margins for printers by more than 30 percent."
In addition to sales opportunities, the customised mug provides the ultimate 'calling card', to advertise and promote your business to current and new customers.
What are equipment and other start-up costs?
The bonus for potential new entrants to the market is that there's a variety of techniques with a range of costs to suit all budgets, from standard screen printing to transfer printing.
For high volumes, dye sublimation and screen printing are often used, but dye sublimation can also be used for short runs. Dye sublimation produces clear, sharp finishes, with bright colours. Both Mugworks, which supplies direct, and Harrier, which supplies to Snapfish, Tesco, Boots and its own brand Truprint, use dye sublimation.
Harrier oven-fires its own mugs and then prints them using special dyes (rather than inks) via a specially coated paper which is clamped onto the mug in reverse. In the oven, the heat vaporises the dye into a gas and the image is forced onto the special coating on the mug. Once out of the oven and cooled, the clamp and paper is removed to reveal the image. Marsh comments, "For someone entering this market on a large scale, the process and set-up cost is not cheap, but the running costs are low."
Direct screen printing, which is ideal for companies on a tighter budget, is particularly suited to inexpensive earthenware promotional mugs. It is best for simple logos and designs, typically featuring a four colour process on the main body. These are dishwasher safe too, making them budget-friendly and practical.
Transfer printing takes screen printing one step further, because the image is applied by hand. The process takes longer but offers precision and detail, so is good for mugs with conical or convex shapes and where text or artwork needs to be placed on the inside, the base or the handle.
Digital print works well for high volumes of short run applications, especially of photo personalised mugs on bone china or earthenware. However with digital print, the use of software in the print management process to adjust and lift colours is key to success and something to bear in mind when considering costs.
The Magic Touch's Nicol believes an investment of around £3,000 is sufficient to start a mug printing business from scratch. However, he adds the caveat that, as with all manufacturing businesses, stock often needs to be paid for upfront and it makes sense to buy in bulk to achieve a viable margin.
Butler recalls that starting Mugworks in the recession wasn't ideal timing, but because he was confident that there was a market for his product and because mugs have proven to be relatively recession-proof, he managed to weather the storm.
He adds, "The skill lies in optimising the machines for maximum output and this only comes through trial and error. I'd say that provided that you know what your customer wants and you can deliver it for a price that's right and manage your cashflow adequately, it's worth the investment."
It begs the question too, why stop at printed mugs? The possibilities of ceramic printing are much broader, as the global success of designers Cath Kidston, Orla Kiely and Emma Bridgewater has shown. With British-manufactured goods currently popular throughout the world, and web-to-print providing a relatively inexpensive way to reach a vast audience, this opportunity could prove to be well worth the investment.
Interested in joining our community?
Enquire today about joining your local FESPA Association or FESPA Direct