Features
How to add innovative special effects to vehicle wraps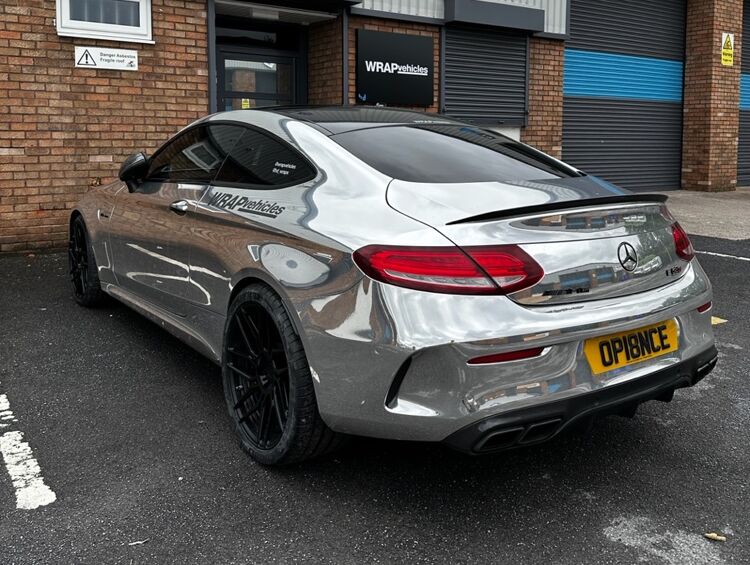 Rob Fletcher shares different methods that car wrappers can use to successfully feature special effects in their vehicle wraps.
As is the case with different types of print, adding special effects to applications can help them be unique and more noticeable. Although vehicle wraps already stand out themselves, by adding special effects wraps and graphics this can make them stand out even more.

Fortunately for wrappers, there are a whole variety of effects at their disposal. Be it matte effects for private customers wrapping their supercars, or a local business looking to gain more exposure while out on the roads, wrappers can make this happen.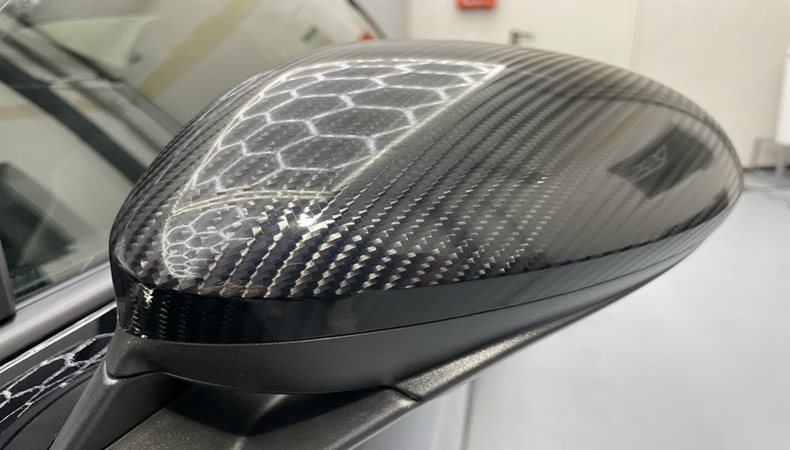 Caption: Metamark recently launched its new M-PPF C carbon fibre effect TPU paint protection film

In this article we look at the different types of special effects available in wrapping and the key advantages of offering this type of service to customers, as well as looking at the different materials that are currently available to wrappers.
Exploring new options
Wrappers have huge selection of materials that they can use to wrap vehicles. However, it is not easy to find options for more speciality and special effects wrapping, as products in this area are not readily available or vast.

There is an increased demand for work that features special effects. Metamark, one of the trusted providers of wrapping materials have recently launched their new solution. The Metamark M-PPF C Paint Protection Film is now available to purchase.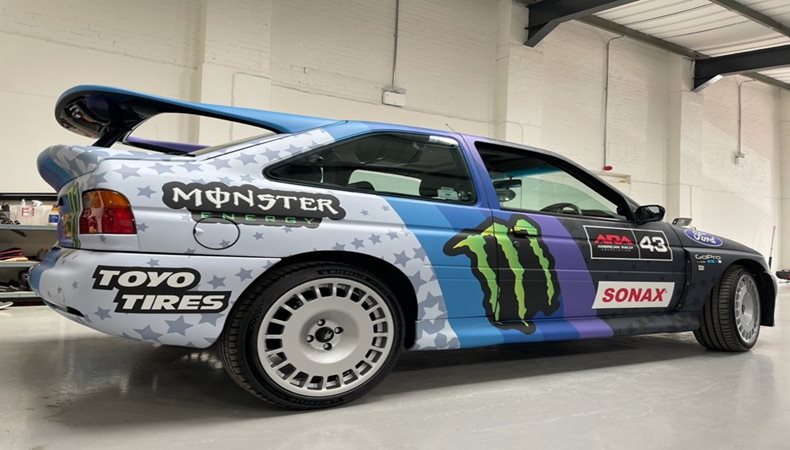 Caption: WRAPvehicles can finish printed wraps in gloss or matte as standard

Metamark commented: "Metamark M-PPF C is a carbon fibre effect TPU paint protection film that provides the user a wide variety of personalisation opportunities for automotive use. This film has a smooth, low lustre gloss finish and has a realistic multi-dimensional appearance. The product can be used as a partial or full wrap and is covered by Metmark's 10-year MetaSure Warranty. As with all Metamark Paint Protection Films, this film uses advanced TPU film technologies to guarantee the highest level of performance."

The main benefit of the film is that it is hydrophobic (water is repelled at a superior rate than from factory paintwork). In addition, it has self-healing technology that allows it to endure high levels of abrasion that recovers with low heat or the sun.

The film is also non-yellowing and resistant to UV to ensure long lasting optical clarity and nearly invisible protection layer. Metmark has stated that a low gloss finish enables a realistic effect to be created which in turn enhances the overall appearance of the vehicle. They commented: "All of our advanced TPU films provide users outstanding impact resistance, conformability and optical clarity when it is used to wrap all types of vehicles. The installation and application are easy due to a repositionable solvent acrylic."

Metamark can supply the new film in roll widths of 1,524mm and at a length of 15m.
Effective and affordable solutions
UK wrapping company WRAPvehicles provides a wide range of special effects for their customers. These include (but not limited to) gloss, metallic, matte, metallic matte, satin, satin metallic, chrome, velvet, reflective, brushed metal and carbon fibre and numerous other specialist finishes that have 3D textured embedded or embossed into them.

"For the printed wrap sector, we can finish the prints with a matte or gloss finish as standard, said Ash Carr, the Director of WRAPvehicles. Matte is probably the most popular amongst our customers as it can make their advertisements stand out the best. In addition, the available printed vinyl options can have specialist finishes added within the over-laminate layer. These include metallic and 3D carbon fibre pattern."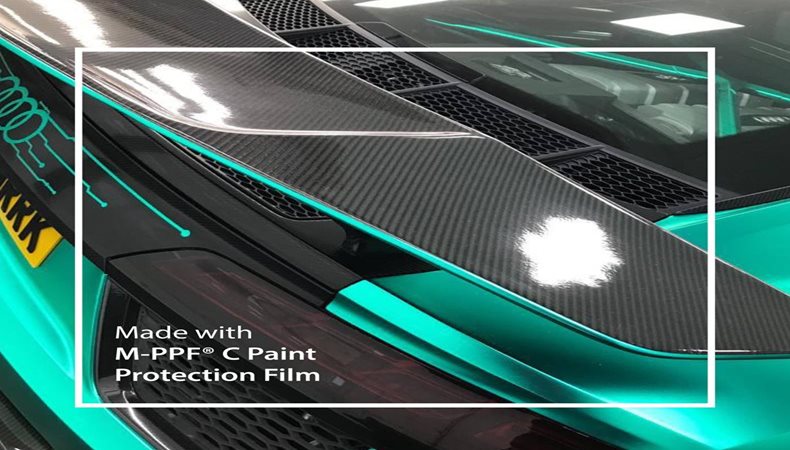 Caption: Metamark M-PPF C is available in roll widths of 1,524mm and at a length of 15m

Ash commented: "For our commercial customers, this provides them the option to advertise to a wide audience with a relatively low cost. By doing so, they can transform their vehicle or vehicles into a mobile billboard that promotes their business whatever location they travel to.

For personal customers the advantage of using the printed wrapping is that it offers the option for a 100% bespoke vehicle. A custom design that is specific to their vehicle truly makes their vehicle entirely unique. By having the ability to print nearly anything onto the wrap offers endless possibilities that results in innovative wraps that are pieces of physical art."

An example of the projects that WRAPvehicles have executed include wrapping prototype equipment and products that featured unique printed patterns. This enabled prototype products to be successfully marketed and showcased at events on a national scale.

"Although the use of traditional print media is declining, large-format print is always popular," Carr said. "There is no viable replacement or in the pipeline that enables people and companies to create wonderful mobile advertisements for a reasonable cost with quick timescales."

With the demand of private work increasing in the vehicle wrapping sector, it is very likely that the demand for special effects work to increase. Effects such as carbon fibre are tremendously popular amongst private customers who are interested in customising their car. It is important that wrapping companies are aware of such trends if they are attempting to capture this work and benefit from the demand that will almost certainly increase in the future.

The same applied for businesses who are trying garner the attention of potential customers. Adding special effects to their vehicles will certainly attract any potential consumers. By ensuring that your business is appropriately equipped to provide this service will help you take advantage of this unique business opportunity.

Header Image Caption: WRAPvehicles offers effects such as gloss, metallic, matte, metallic matte, satin, satin metallic, chrome, velvet, reflective, brushed metal and carbon fibre
Interested in joining our community?
Enquire today about joining your local FESPA Association or FESPA Direct