Features
How Covid-19 will accelerate the digitization of the supply chain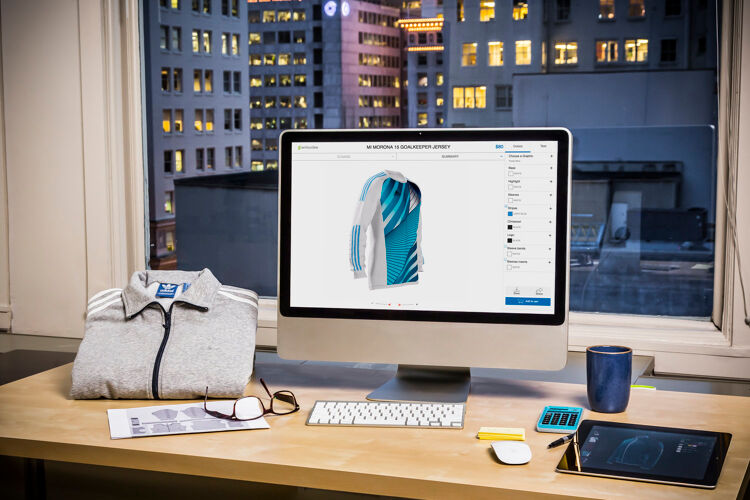 In recent months the impact of the global health crisis has caused serious disruption and financial hardship across the apparel industry. But it has also presented an opportunity to evaluate the current workflow and rationalize.
The predominant risk in any fashion business is inventory and in the fast-paced apparel industry controlling stock has become a burning issue (literally). To become truly risk averse the industry needs to shorten the supply chain, reduce stock, manufacture sustainably and importantly embrace digitization.

Ecommerce has witnessed unprecedented growth during the crisis, its hard to believe that just 10 years ago UK online sales were just 5.1% of retail (Source UK, ONS) by 2024 the figure is expected to exceed 30%. In 2019, retail e-commerce sales worldwide amounted to 3.53 trillion US dollars (pre-covid) and e-retail revenues are projected to grow to 6.54 trillion US dollars in 2022. (Source: Statista)

The digitization of the Apparel Industry upstream is well underway, and in our most recent podcast our FESPA textile ambassador Debbie McKeegan talks with Yoram Burg – VP of Sales and Marketing for Embodee on the hot topic: "How will Covid-19 accelerate the digitization of the supply chain?"

Here's a short summary of our conversation highlighting the key takeaways. Listen to the full podcast here.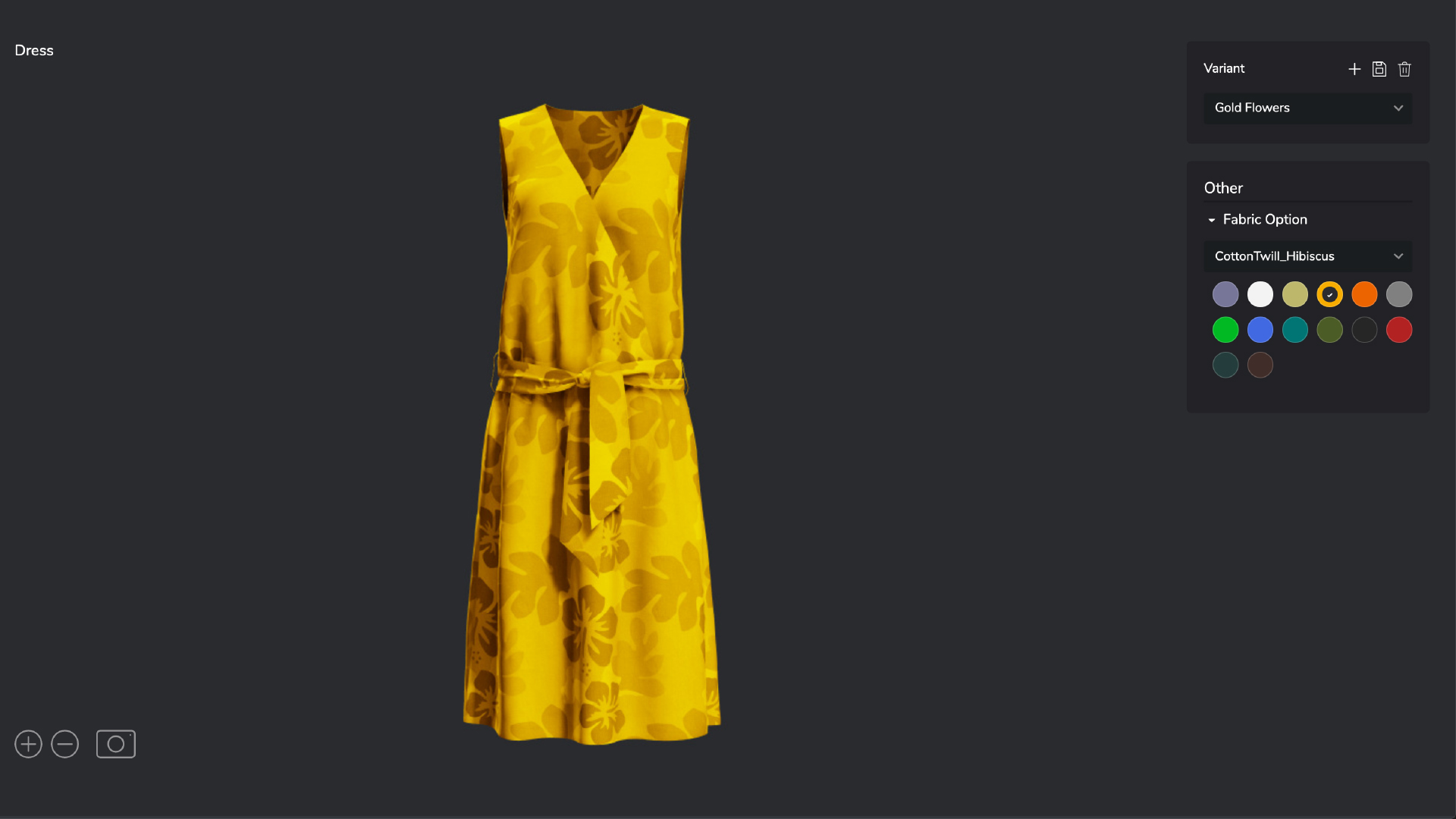 Caption: Customisation is an enabling technology for e-com sales. Consumers demand personalization, as witnessed by our clients in the sports and team uniforms sectors growth. Credit: Embodee.

Yoram Burg holds a lifetimes experience in the development and deployment of disruptive technologies, alongside a deep knowledge of the infrastructure of apparel. Embodee has been a dominant player in the 3D space for 12 years creating visual experiences for online consumers and some of the world's top retailers, offering a suite of technologies that facilitate product customization in harness with an automated ecommerce workflow. Simulated virtual products (digital twins) for the ecommerce retailer whereby the 3D render mirrors the physical product in the digital sphere. Product visualization solutions offer brands and retailers an immersive visual interaction enabling customization and personalization. All of which increase order value and improve customer retention. Headquartered in San Juan, Puerto Rico, Embodee counts some of the worlds most prominent sports brands among its customers as well as fashion retailers.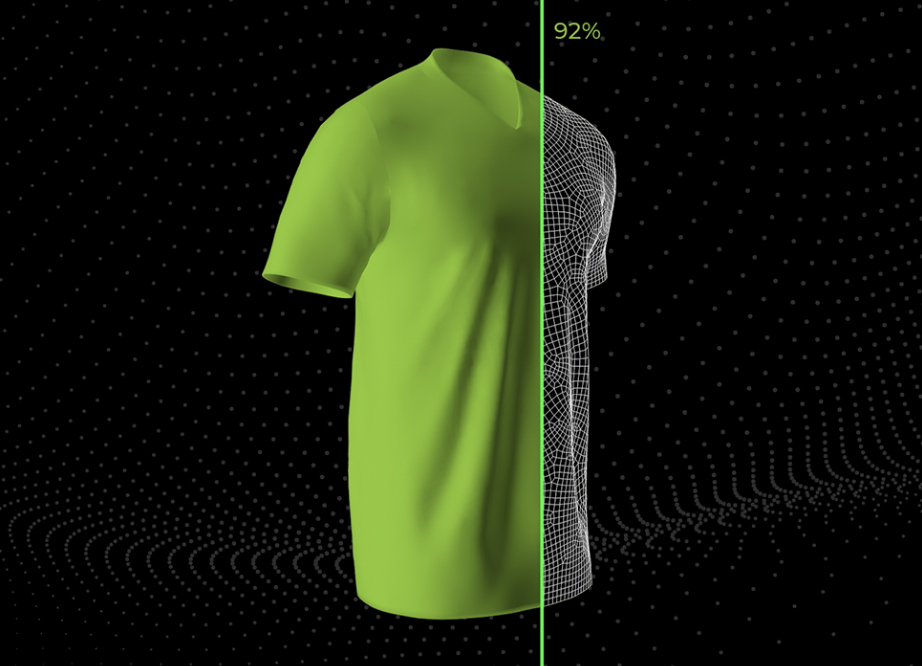 Caption: Product visualization solutions offer brands and retailers an immersive visual interaction enabling customization and personalization.Credit: Embodee.
How do you think the Fashion Industry has been Affected by Covid-19?
That's a big question and it holds a lot of data. In speaking to local and international players, the effect has been quite strong. The Federal index here in the US began recording data in 1992 and the apparel sector was then valued at $10 billion. In 2008 we had the most significant recession then the numbers dropped from $18.7 billion to $16.5 billion, a sizable drop. But in 2020 in comparison, and assuming the numbers are correct, the federal index dropped from $22.6 billion in December 2019 to an astonishing $2.8 billion. As we speak in mid-July the figure has risen to $8.6 billion.

Bricks and Mortar are still hurting but online is booming forcing physical retail brands to think in new ways. Sportswear goods were up by 216% online in May, up from 114% in April 2020. Homeware sales were also up around 190%. So I would say that the adverse effect has been running next to an opportunity in terms of Covid-19.
Will the financial impact finally be a catalyst for change?
To speed up recovery companies need to act fast, but there are a lot of brands who may not have the capital to invest and they are at a disadvantage. Brands and retailers need to re-think their approach to a digital strategy. Ask some serious questions – Do I react to PLM or strategize on it? Its time to leverage technologies to execute deficiencies and streamline their businesses. Is it time for brands to deploy and invest in 3D? Brands that can see through the thick smoke will benefit from such investments and if anything, Covid has been an unexpected catalyst for brand owners. Investing in a digital DNA strengthens the relationship with the supply chain. 3D design allows brands to get to market faster by creating, reviewing and approving products in the digital space.
Why do you think the industry has previously resisted change – what were the barriers?
Taking an aerial view – Brands are paying attention to digital but in the main for sales and ecommerce applications, not supply chain management. They have resisted change but that's now evolving, the workflow needs to be digitized from A-Z. Covid has appended the current system, legacy needs to be disrupted by utilizing technology with a clear corporate strategy and commitment across all stakeholders; Designer, 3D artists, product managers, marketing, sales, e-com and so on to create a centric platform. Publishing output digitally throughout the supply chain, upstream and downstream, in a format where others can engage with ease. We have to embed transparency into the workflow so that we can manufacture and supply product at speed.
Ecommerce is booming alongside customization – What's driving this growth?
The crisis has driven the world biggest brands to adapt and fast, and they have been rewarded with triple digit growth. To react at speed - borne from necessity - companies with a partial or wholly digital DNA have the agility to flex to meet market demands. This shift will prove to be adaptive behavior and online sales will remain strong.

Customization is an enabling technology for e-com sales. Consumers demand personalization, as witnessed by our clients in the sports and team uniforms sectors growth. The growing requirement for rapid design and product development in one platform with 3D visualization, whilst embedding the line sheets transparently in the workflow allows the consumer to design in the virtual space and the manufacture to create the physical products at speed offering personalization in a mass format. Again A-Z automation is the key, from design through to fulfillment.
What new technologies does the sector need to utilize to make customization a seamless process for the consumer and production?
That's a big question! – Systems that allow you to control your relationship with your supply chain inventories and so forth, linking to ERP's to envelope the entire sales experience. Leveraging assets that you already have at any point of the process and consolidating data to enhance the digital experience. Technology itself is democratising the customization of product, it's incredibly creative and responsive. All of which builds trust in the virtual space.
How do we further enhance the consumers experience and increase engagement?
Personal shopping in a virtual V.I.P experience, private dressing rooms, avatars and virtual try-on applications and augmented reality. All of these technologies build consumer engagement and increase conversion of sale. Omni-channel retailing connects to the consumer across multiple platforms, enhancing the personal connection using deep tools to build an intelligent relationship with the consumer, building brand loyalty, trust and increased sales. These tools are incredibly powerful assets for e-com in the near future.
Customisation was once only for the luxury marketplace – Do you see the adoption of customization across all sectors of apparel?
That a question of psychology, too much choice makes a decision hard to make. For many brands customization is successfully delivered along the lines of a select number of variants to create a personalised product. Ultimately the availability of mass customized manufacture is dependent on the products supply chain complexity, proximity to the end user, the products price point and the ability to manage and process the sale seamlessly from design through manufacture and onto the consumer at speed. Yes - Customisation is most definitely possible at any scale using the correct technology and a digitised supply chain.


Interested in joining our community?
Enquire today about joining your local FESPA Association or FESPA Direct