Features
How can large format printers improve productivity by improving their processes?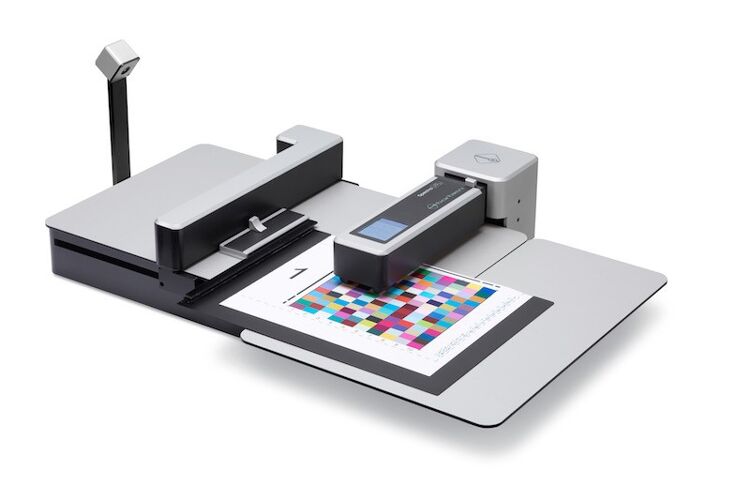 Nessan Cleary emphasizes the need for large format printers to improve and adapt their processes and doing so will result in improved productivity.
The goal of every business, both in the large format sector and beyond, is to make money. And since profits can be loosely described as revenue minus cost, it follows that improving productivity should lead to higher revenues while tightening up overall efficiency and reducing waste should help lower costs, leading to better profits, or at the very least, stop the current high inflation and energy prices from eroding those profits any further.

Most vendors will argue that the best way to do this is to invest in more efficient equipment. And there is some truth in this as each new generation of equipment should be more productive than older kit. But a better place to start is by exercising more control over all the processes that make up the business, from the way that orders are taken, through to the storage and reordering of consumables, and on to the way that each job is handled and delivered.
Key Performance Indicators
The first step is to understand exactly how the business is performing. Process control depends upon having good data that can be used to measure this objectively. Even a very small business can benefit from implementing a Management Information System, which will be able to gather information on all the different processes within a business. This information can then be presented as key performance indicators, which can cover everything from which applications are making the most profit, or which customers are more trouble than they're worth, down to whether or not individual machines are performing as they should or earning the full return on their investment that was expected.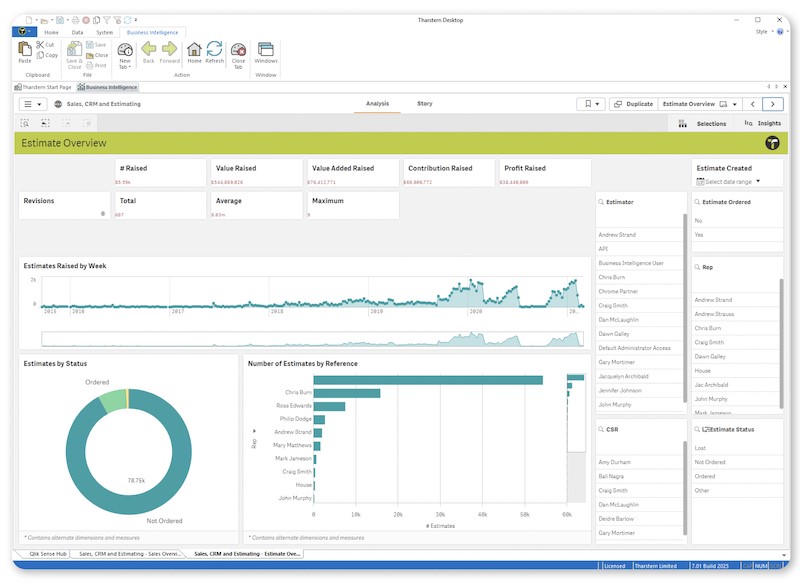 Caption: Credit Tharsten
Workflow
The production workflow will have a big impact on overall efficiency. There are five main stages for every job: taking the job in, prepress, printing, finishing and delivery. Automating as many of these tasks as you can will help to improve your overall productivity and allow you to make more efficient use of staff. More importantly, automation will also limit any potential errors and allow for greater consistency between jobs, which is a key element of building a reputation amongst your clients.

You can use an MIS to connect all of these stages together but at the very least there should be some level of automation in handing a job off from one stage to the next even if that just means using hot folders.

However, a better solution is to use a workflow, which will separate the job preparation from the actual printing, meaning that problems can be dealt with before they get to the print queue. Jobs should be run through preflighting software to automatically fix the most common problems and to quickly flag the more serious issues before they cause a bottleneck in production.
Colour management
Most large format RIPs will include some degree of colour management but a workflow will take this a step further and allow you to centralise the colour calibration for all of your printers. This makes it easier to switch jobs from one printer to another at the last minute or to split the printing of bigger jobs across several machines.

Colour management is one of the few areas in large format printing where it's really practicable to apply a by-the-numbers approach to the data by measuring the colours that have been printed via a spectrophotometer, and then checking the results against an accepted standard. The usual approach is to print a colour bar such as a Fogra Media Wedge on the edge of a sheet alongside a print job. Fespa itself often runs an excellent seminar called Colour L*A*B at its annual Global Print Expo that explains the basics of colour management.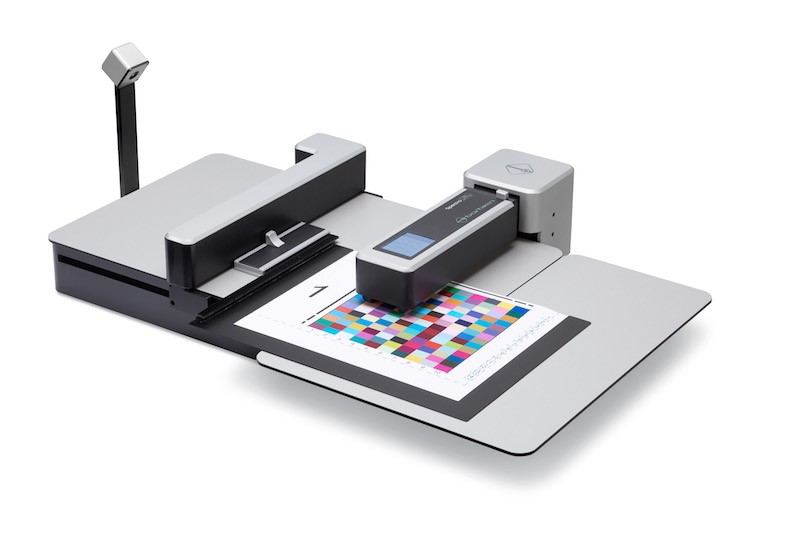 Caption: credit: Barbieri

Getting a grip on colour management can have huge benefits. Firstly, using the correct ICC profiles for the combination of printer, ink and media that you are using should give you the desired results first time and avoid wasting any time and media on trial and error. That in turn means that you can repeat the colours at a later point for any panels that need to be reprinted without having to redo the whole job.

In addition, good colour management can also help cut down on ink usage by ensuring that you are laying down just the right amount of ink that's necessary to achieve the desired result.
ISO standards
There are a number of ISO standards that can help printers work towards greater efficiency and having these certifications will appeal to corporate clients. The best place to start is ISO 9001, which details quality management. The standard is used across many different industries but there are several consultants that can help printing companies apply it to their business. The ISO approach is not for the faint-hearted - you'll have to document all your processes and devise ways to analyse what is working and how to improve on it. But passing the ISO 9001 certification is an excellent way of proving to customers that you have the skills to complete their orders.

Another useful standard is ISO 14001, which covers environmental management. This looks at everything, from the printing process and the type of inks that you are using through to the lighting and heating for the factory. The main ethos behind the ISO standards is constant improvement so this encourages companies to look for ways to cut down on resources such as water and to save energy - which is at the top of everyone's list in the current economic climate.
Conclusion
Ultimately, process control is about producing work with consistently better quality, whilst also saving costs in consumables and overtime, and reducing the turnaround times for jobs, allowing you to take on more work.

The biggest problem that many companies face is complacency, the assumption that everything is already being done in the most efficient way possible and there's no need to make any changes. But you can only achieve good process control when you accept that there is always room for improvement. Besides, if your competitors can make better use of this approach then they will undercut you.

Interested in joining our community?
Enquire today about joining your local FESPA Association or FESPA Direct