Features
Going green with screen printing in garment decoration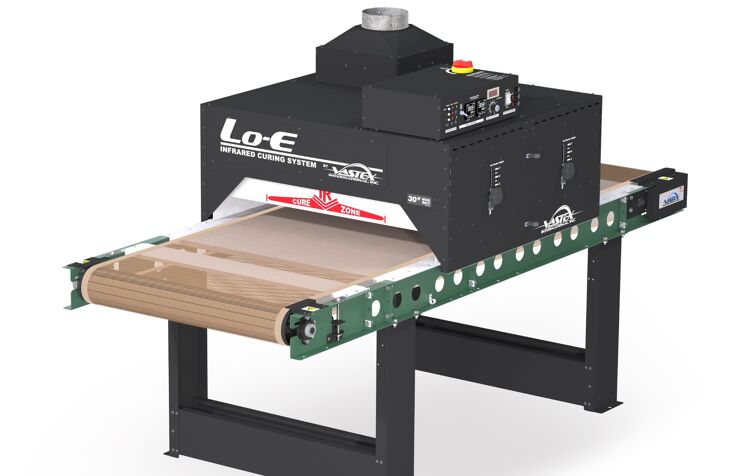 With the environment and green credentials at the top of the agenda for many customers in print, Rob Fletcher looks at how you can use screen printing to offer a more planet-friendly service to clients within the garment decoration market.
Garment printing has been cited as one of the industry's core growth areas in recent years, with those companies operating in the sector taking on all sorts of work. From t-shirts and dress prints, to hats and shoes, there is no doubting the opportunities available within this market.

However, one of the primary challenges for those print companies active in this area is the environment. How do you make your print offering as green as possible to satisfy the strict demands and requirements of not only the customer, but the end user of the garments?

Here, FESPA.com takes a look at how screen printing technology can offer you a green edge in the garment decoration market, speaking with one of manufacturers in this market to learn about how adopting this technology can help you move ahead of the competition.
Keep up with the market
Vastex is a specialist in screen printing processes, offering a range of equipment to the print industry. Marketing coordinator Paul Zingone said that as so many companies are shifting to include environmentally friendly options, print must do the same as an industry in order to keep up with wider trends.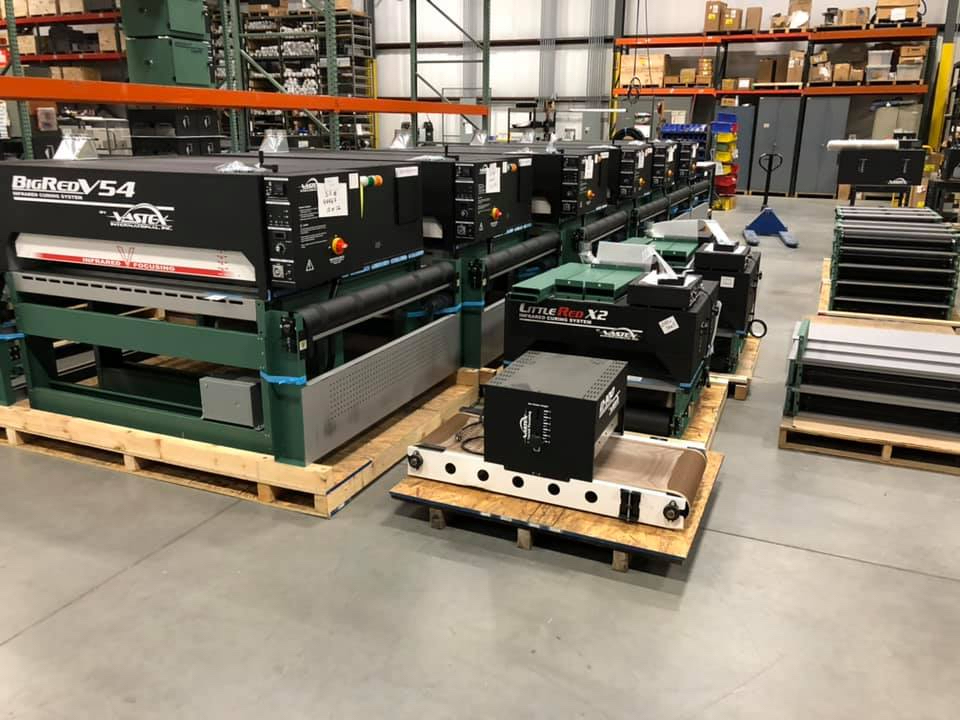 Caption: Vastex conveyor dryers have been designed to be efficient and offer higher production rates with a smaller footprint than rival machines

"We have already seen it over the last five to 10 years," Zingone said. "One of the largest changes we have seen was the removing phthalates from plastisol inks, making them a much greener option."

Looking specifically at screen printing and its green qualities, Zingone said that one of the main advantages in screen printing is the ability to minimise waste, especially with plastisol inks, with this offering significant green advantages to users of this technology.

"Many people look at water-based inks as the "greener" option, but the same can be argued for plastisol," Zingone said. "With plastisol inks, you have very little waste because all of the product that you print onto the shirt remains on the shirt.

"You can also remove almost all of the unused ink from the screen to be put back into the container. The curing time is also two to three times faster than water-based, so you will use much less energy to fully cure a shirt.

"With water-based inks, you are also scraping the unused inks off the screens to be used again. Even though it takes longer to cure than plastisol, your energy consumption is still less than a process like direct-to-garment where you need to heat the shirt once for pre-treat and again for the final print. Drying pre-treat will take about as long as curing water-based inks, but the final curing for direct-to-garment inks will take two times as long, if not more.

"When you begin looking at direct-to-film, now you are using an adhesive that needs to be heat cured and a lot of plastic waste from the transfer sheets that the design is printed on."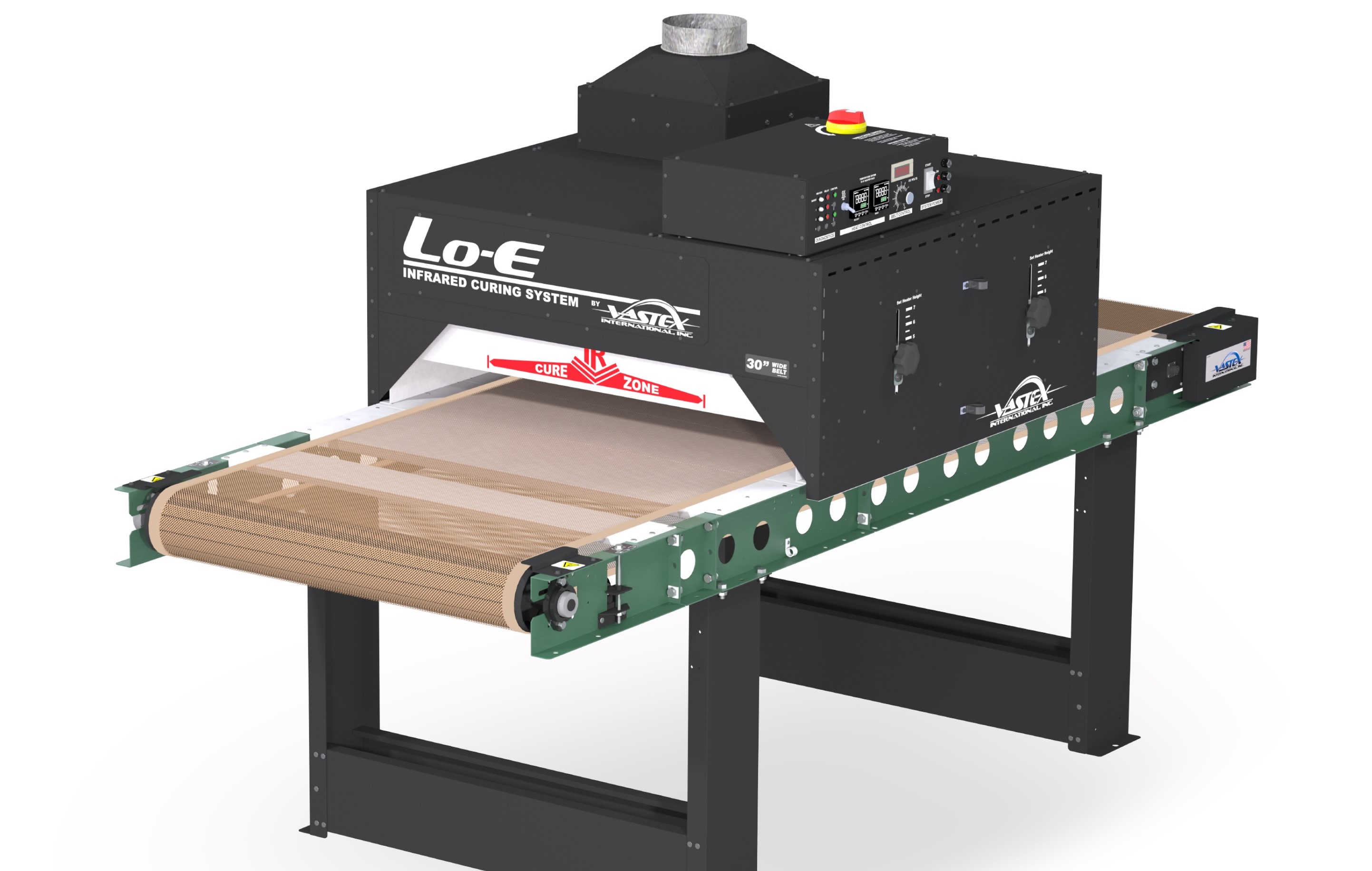 Caption: Vastex said its new Lo-E dryer uses 20% less energy than comparable conveyor dryers

Zingone went on to say that by running these technologies as part of your production, you can pass the green message on to clients that have a similar environmentally friendly focus. Print companies that operate in a more environmentally manner should right shout about their commitment as this will appeal to customers of all shapes and sizes.

"Using garments that are created with organic cotton or polyester from recycled plastics, many "green" companies will see the added value of these products," Zingone said.
Efficient and high production rates
As to how Vastex can support those garment print companies looking for a greener edge to their production, Zingone set out some of the most innovative developments with the manufacturer's screen printing kit.

Zingone said Vastex has always worked to make its conveyor dryers extremely efficient and have designed them to have higher production rates with a smaller footprint than the competition. The most recent addition to its portfolio is the Lo-E dryer, which is designed to use 20% less energy than comparable conveyor dryers.

"It only uses 4.6kW of power and pulls 22 amps at 240V, which is great for curing DTG when you have amperage limitations," Zingone said. "It is also great for water-based inks where you cure at slower speeds and lower temperatures than plastisol inks."

On the screen-making side, Vastex offers its LED exposure units, which Zingone said will expose screens with detail and speeds comparable to metal halide but with a fraction of the energy usage.

This insight from Zingone and the Vastex showcases just how valuable a switch to greener, more planet friendly way of operating can be to the modern print business. Output quality will absolutely be the core focus for printers, but being able to attract forward thinking customers will also be key when pursuing growth. Matching their green goals with your own way of working will go a long way to securing long-term and repeat business.
Interested in joining our community?
Enquire today about joining your local FESPA Association or FESPA Direct