Features
From Fast Fashion to personalisation: new sustainable fashion opportunities for printers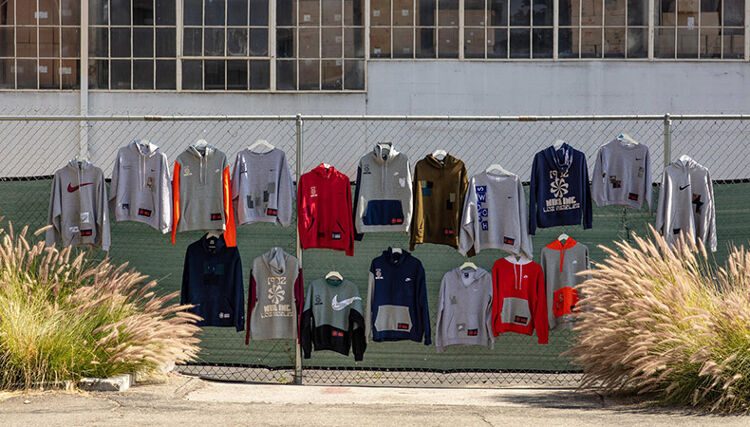 Consumers around the world are demanding more durable, sustainable clothing from the fashion industry. The recent decline in fast fashion has created new business models for printers in Europe.
With just one shirt costing over 50 euros, the Juicy Vampire Glowing Premium Hoodie" from the current collection of ChaosFlo44, is not cheap. The Austrian Minecraft YouTuber has nearly 1.5 million subscribers. His online shop has been operating with sanDAM GmbH since 2016. The company creates most of the products on site in Absdorf, a small town 1 hour away from Vienna. In addition to digital direct and sublimation printing, sanDAM GmbH also offers effect films and embroidery.

ChaosFlo44 is not sanDAM's only merchandise shop. A specialist for van-life conversions, a SIMS community and a mum blogger also offer fan products finished in Absdorf. These small local and niche fashion collections are somewhat considered the flip side of the global fast fashion trend.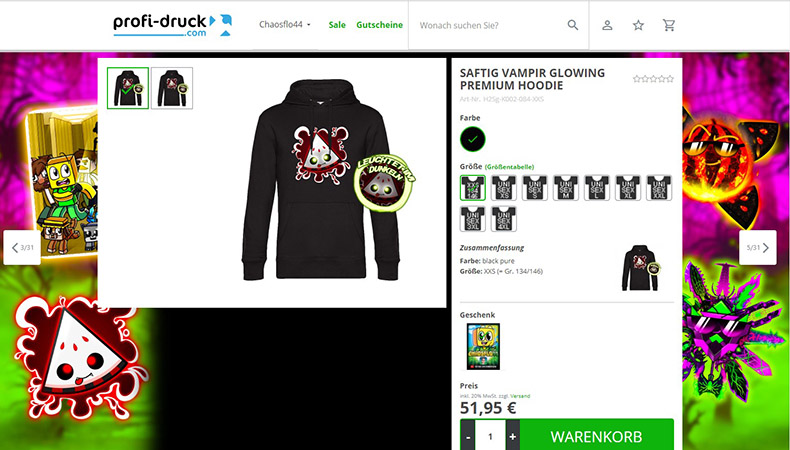 CAPTION: Fan-Wear creates proximity: The merchandise shop of the Austrian YouTuber ChaosFlo44 is managed by a printer.
Fast Fashion: a huge global market
The fashion industry is a huge global market. According to Statista, a German statistics platform, an estimated revenue of 55 billion euros for women's, men's and children's clothing in Germany in 2022. This year, per capita, consumers are expected to spend approximately 660 euros on fashion. The German Federal Ministry for the Environment says that every person adds 60 new pieces to their wardrobe.

With an average unit price of only 10 euros, the majority of garments sold in Germany are considered Fast Fashion. Brands such as H&M, Zara or Primark are located across every high street. Large online retailers such as Zalando or Shein also accelerate the huge number of collections at very low prices.

However, due to the production of textile fibers and clothing it is negatively impacting the environment. Production also requires high volumes of water, energy, and raw materials. Organisations as diverse as the German Federal Environment Ministry and Greenpeace are calling for an end to the excessive consumption of Fast Fashion.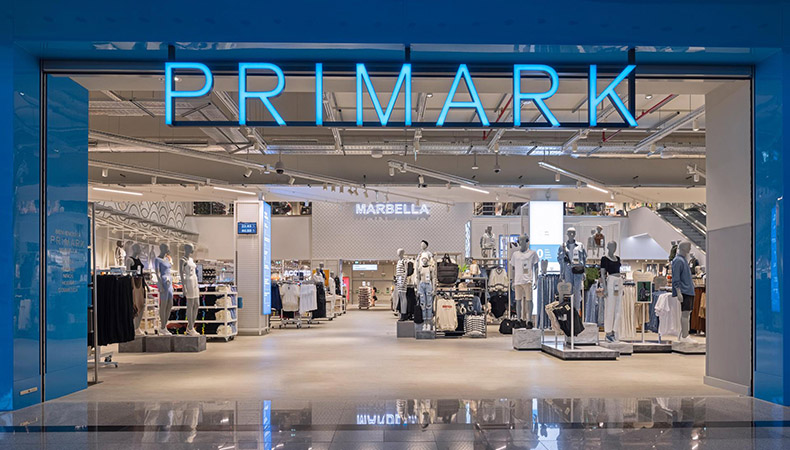 CAPTION: In recent years, fast fashion retailers like Primark have been criticized. Image credit: Primark Marbella. Photo: Primark
Clothing is personal and becomes personalised
There has been a rapid growth in sales generated from sustainable and secondhand fashion, similarly to the fast fashion trend. According to Statista's forecast, their revenues are expected to account for nearly a quarter of the market as early as 2025. Almost all big clothing brands and retailers have witnessed this trend and have started to offer secondhand fashion options.

An example is Nike, who have created their re-creation program. Nike collects vintage as well as their unsold stock and transform them into new collections. These are available at the Nike flagship store in Los Angeles.

However, the recycling and upcycling trend is nothing new. For many years there have been numerous shops on platforms such as Etsy, that offer upcycled and personalized fashion and accessory items.

For printers in the workwear trade, they usually have no connection to the textile or fashion industry. There is a growing demand for clothing that is personalised, individualised and environmentally friendly clothing. This offers printers a huge opportunity.

Many of the manufacturers and labels in sustainable and upcycling fashion markets are quite small and open to work with partners. Unlike big corporations, they also often manufacture close to the market or even locally, not far away in Asia.

This makes it much easier for printers to get in touch. This allows an easy contact to gain expertise in textile printing and textile processing for personalized goods. Fashion and Internet content creators have online access to target groups willing to spend, as well as the designs to meet their fans' taste.

With high-quality, branded designs short runs and individualised fashion, items can be sold at significantly higher prices than workwear or photo gifts. Today, even branded portals for on-demand shirts like Spreadshirt struggle to charge higher prices similar to established fashion or lifestyle brands, though there often is no meaningful difference in the unprinted garments.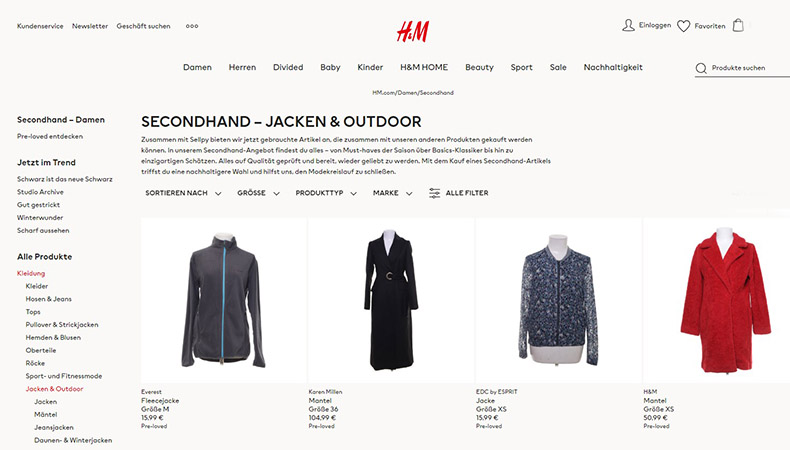 CAPTION: Secondhand fashion is expected to account for up to 25% of fashion industry revenues in the coming years. That's why Fast Fashion corporations like H&M set up "pre-loved" fashion outlets.
From Fast Fashion to "personal fashion". What's in it for printers?
The fast fashion trend has significantly lowered and has now moved to a more meaningful consumption of clothing. This has the potential to change the fashion industry. Particularly for young adults or lifestyle fashion trends. Printers can help to mitigate these circumstances with their local expertise. New technologies such as DTF (direct-to-film) enable high quality and fast prints, also on a wide variety of new and recycled fabrics.

The industry has also seen an increase in fashion enthusiasts buying from small and micro suppliers. These do not tend to manufacture anything themselves but use their design and online expertise as a ball park for external suppliers. In this business model, goods are already paid for by customers at the drop shipper's online shop and these are then shipped directly from the producer's warehouse to the customer. According to Shopify, a provider of easy-to-set up online stores, fashion is currently its largest product category.

According to various management consultancies, the dropshipping business model is expected to grow annually by 25-30% worldwide until the end of this decade. Printers might therefore be able to carve out a niche to partner. The shift from fast fashion to now meaningful and personalised clothing, the fashion industry could see a real stimulus for printers.
Interested in joining our community?
Enquire today about joining your local FESPA Association or FESPA Direct