Features
Flags and banners – a growth opportunity for printers?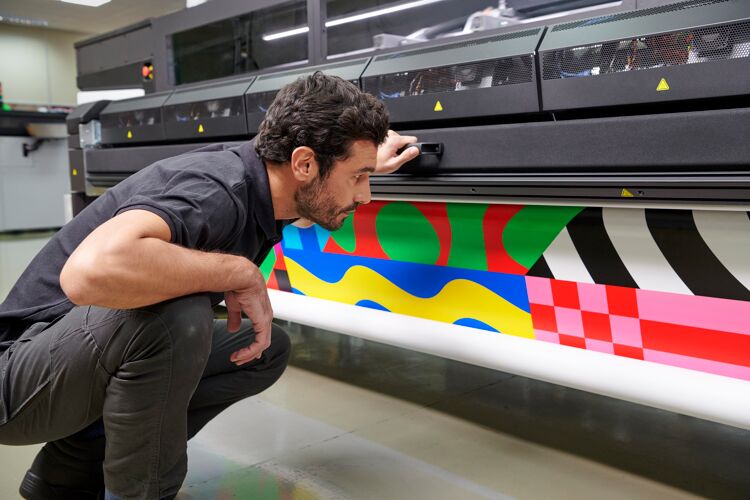 A staple part of the industry for many years, Rob Fletcher takes a closer look at the flags and banners market to establish whether there are opportunities here for print companies to grow and succeed…
While wide-format print has been talked about as a valuable growth market for a number of years, as there are so many parts to this sector, it can be tricky for printing businesses to pinpoint the areas with the most potential for growth.

One of the many segments of the wide-format print market is flags and banners, with this area including everything from standard birthday and celebrations banners, right up to giant flags held aloft by hundreds supporters at football matches.

With this in mind, FESPA.com speaks with a number of major manufacturers that work with customers in this market to find out where the core growth opportunities lie and how they can go about winning new business.
Rising demand for work
First up, HP has proved a popular choice for those working in this area, particularly HP Latex. The stand-out benefit of working with HP Latex technology is its environmental credentials, with these machines running water-based inks. As such, they offer a more planet friendly option to users and open up more markets where this may be a core consideration for the customer.

Jane Rixon, business development manager for signage and decoration at HP, said that with the return of exhibitions and outdoor events such as music festivals, demand for flags and banners is likely to increase over the course of 2023. As such, she said print companies that are keen to get a piece of this action should ensure they have the right kit in place in order to deliver high quality work to customers across all kinds of markets.

"From what we have seen here at HP, flag and banner printing has certainly been on the increase during the past few months," Rixon said. "Exhibitions are definitely back, which suits those printing flags and banners, and of course retail is back so point of sale work is on the increase again."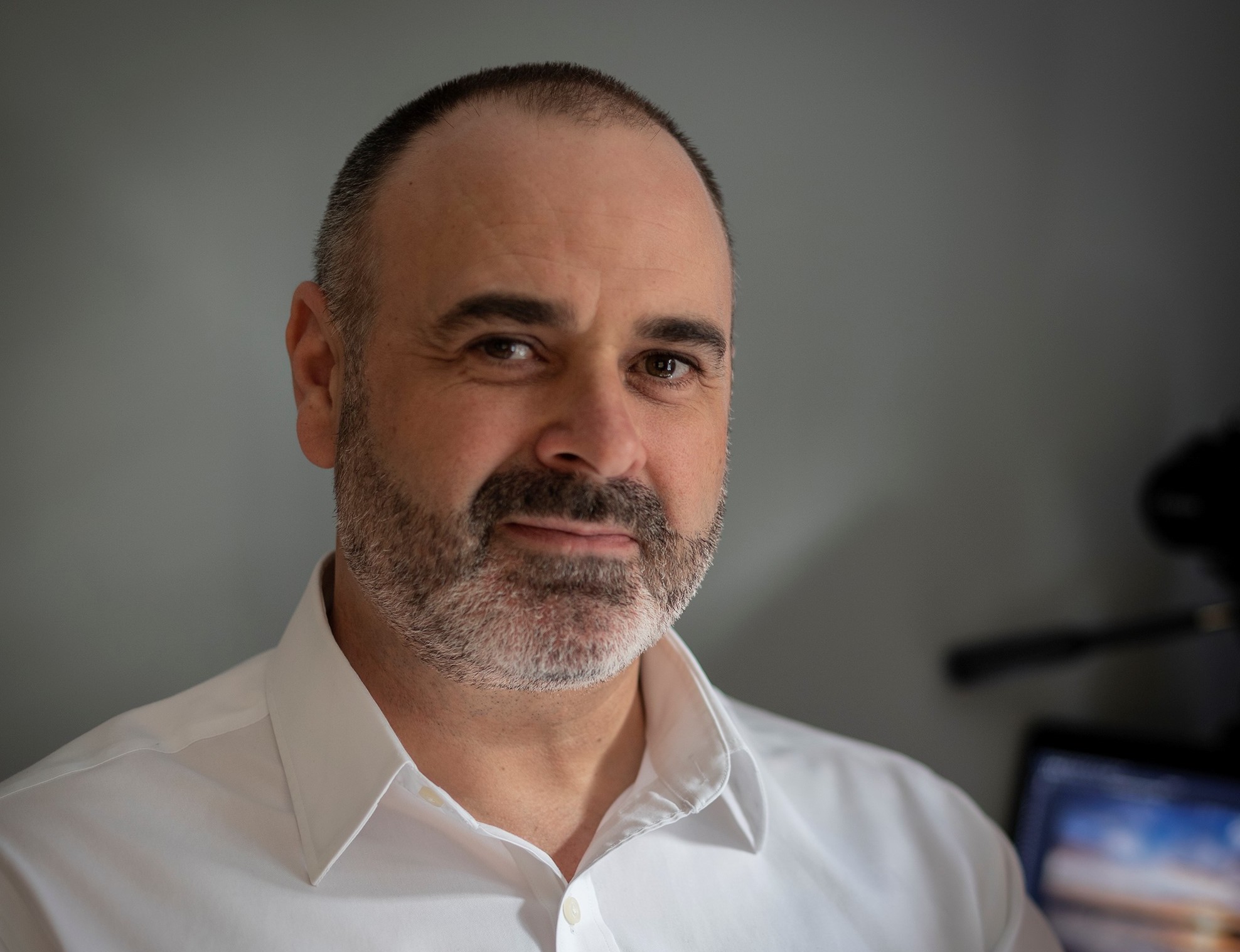 Caption: Mathew Faulkner, EMEA director of marketing and innovation for the Wide Format Printing Group at Canon Europe, said the return of live events will increase demand for flags and banners

Swinging back around to the environmental angle, Rixon said a trend that HP has noticed in recent months has been a rise in use of non-PVC materials for banners. This is primarily down to increasing demand for more environmentally friendly work, and this, coupled with the credentials of HP Latex machines, could set users up for growth in a number of key areas.

"The HP Latex 2700, one of several machines available as part of our HP Latex printer range is particularly well suited for printing non-PVC materials for banner work," Rixon said.

Offering users the ability to print at speeds of up to 121sq m/hr in outdoor mode, the HP Latex 2700 can print on materials up to 3.2m wide. The machine features five-litre colour ink cartridges and is offered with an optional jumbo dual roll kit and ink collector kit for further assistance during production.

Aside from the HP Latex 2700, Rixon also picked out both the S500 and S1000 models, both of which form part of the HP Stitch range, which, as its name may suggest, are a popular choice for banner and flag work.

The HP Stitch S500 can print on materials up to 1.62m wide, run rolls at a maximum weight of 55kg and print at speeds as fast as 110sq m/hr in one-pass mode. Other main stand-out features include the ability to print on transfer paper of direct-to-fabric, an optical media advance sensor to reduce manual media adjustments and a built-in spectrophotometer to improve colour consistency from printer to printer.

Its bigger brother, the HP Stitch S1000, can print as wide as 3.2m, with rolls weighing up to 300kg and at speeds of 220sq m/hr in two-pass. The machine has many of the same features as the S500, with users also benefiting from 10-litre ink cartridges, a media loading table and a spreader roller that automatically removes wrinkles from media – particularly useful for flag and banner materials.
Speedy and flexible solution
Another leading manufacturer in this sector is Canon. Mathew Faulkner, EMEA director of marketing and innovation for the Wide Format Printing Group at Canon Europe, agreed that the return of live events will drive demand for flags and banners in 2023 and beyond.

"The recovery of live events is reviving and expanding the market for these applications - as organisers recognise the effectiveness of flags and banners for drawing attention - and the importance of clear and effective signposting and wayfinding for managing and guiding large crowds of people," Faulkner said.

"The retail industry is another important market, with soft signage offering creative branding and communication options to reflect changing seasonal themes. Post-pandemic, retailers need to drive footfall to support their development of seamless online and offline shopping experiences.

"Brand managers are also working to entice consumers back in-store by cultivating a welcoming environment and delivering an enjoyable in-store experience. Banners and flags are a speedy and flexible solution to produce, store, install and de-mount, allowing retailers to change the look and feel of a store relatively easily, without too much hassle or investment."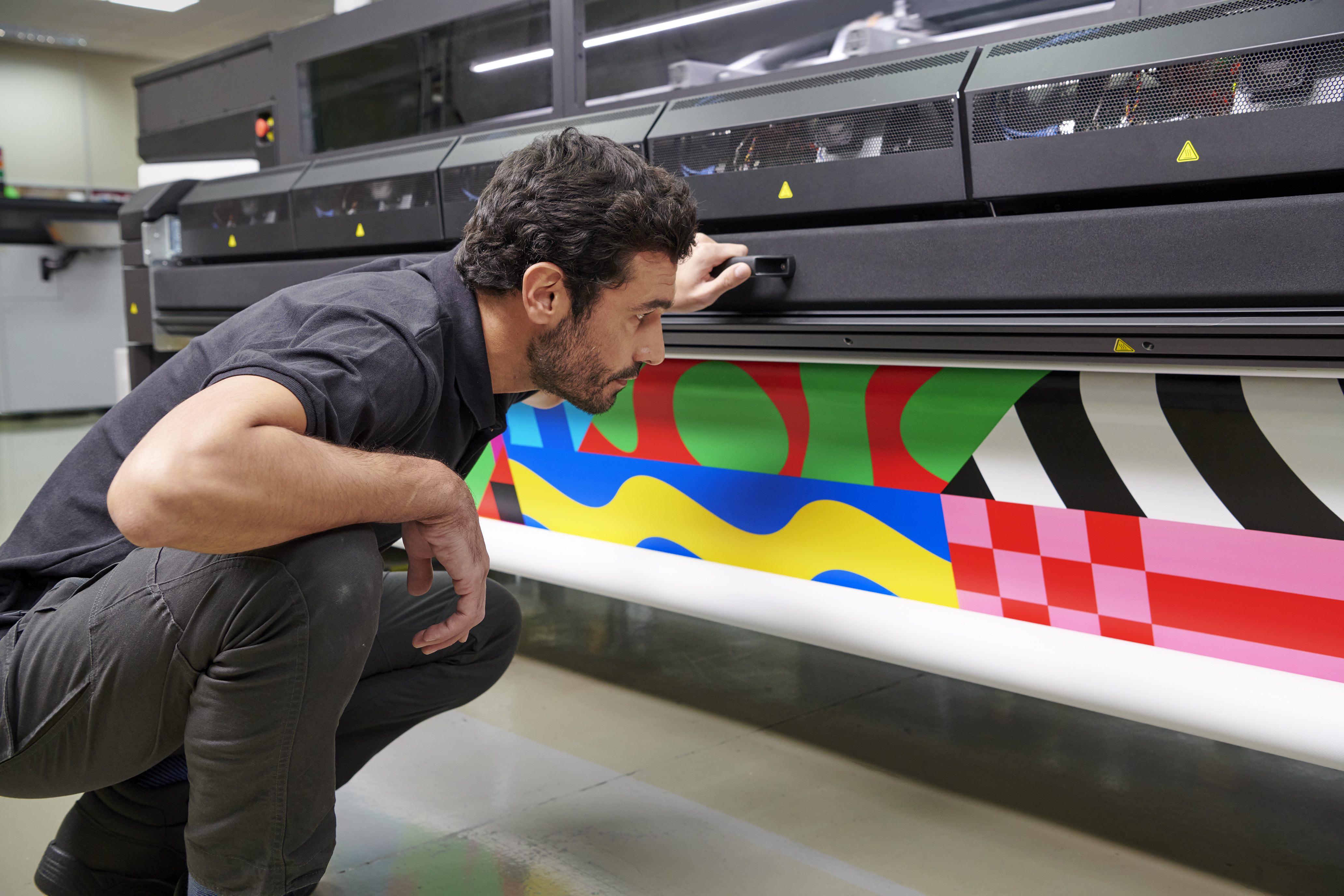 Caption: The HP Latex 27000 has a top speed of 121sq m/hr in outdoor mode

Faulkner expanded on this saying that soft signage has been a growing application for many years, with these textile-like materials growing in popularity as they can be easily printed and provide the right look and feel, in addition to offering flexibility, durability and ease of transportation and storage.

"Meanwhile, highly productive digital printing solutions are making flag and banner printing more economical and profitable, with many PSPs now migrating from solvent to UV printing, attracted by its rapid turnaround times and instant finishing," Faulkner said.

"These applications are also becoming more sustainable, as expanded media choice allows producers to make considered media choices, whether through PVC-free alternatives or more fibre-based materials."

So, what does Canon have to support customers in this market? Faulker said Canon works with users to 'Make It Big', helping them to scale up their operations with insights, trends and practical guidance to help them stay ahead. Faulker added that Canon is also helping print businesses to evolve their production capabilities from single production printers to full-scale end-to-end automated print 'factories'.

"The UVgel technology in our Colorado series of roll-to-roll printers in particular, delivers significant productivity advantages for producers of banner graphics - producing vivid, razor-sharp prints on soft signage materials," Faulkner said.

"And, as customers seek to progress towards greater sustainability, we can also support printers in meeting print buyer demands for alternatives to PVC-based media."

The short answer to the title question is yes; there is seemingly opportunity for growth in the flags and banners market, both for newcomers to the sector and those that are already established. As more events return following the pandemic, demand for work will likely continue to rise, and print companies would be well advised to ensure they have the kit in place to ensure they can respond to this demand effectively.
Interested in joining our community?
Enquire today about joining your local FESPA Association or FESPA Direct