Features
FESPA Printeriors award winner launches her own designer brand F.ROZE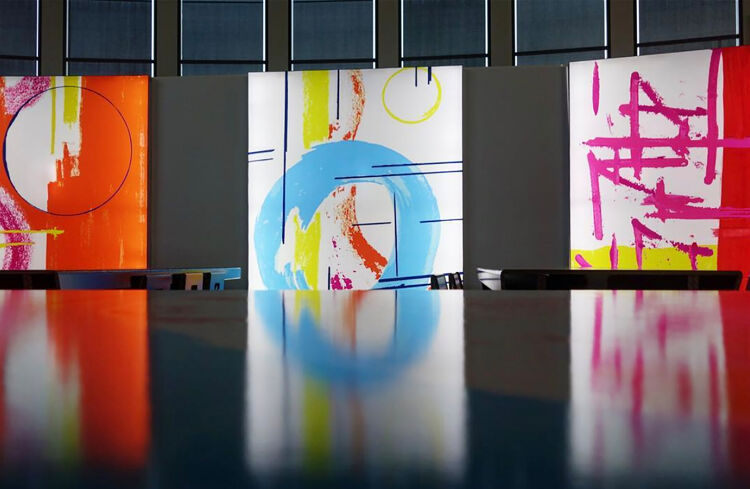 Freya Richmond is a young designer with a passion for printed Fashion and Interiors and a recent graduate of Brighton University. Freya was an award winner at the FESPA Printeriors, interior printing feature showcase at the Global Print Expo 2018 in Berlin.
Freya's artwork and inherent sense of style stood out in Berlin – her work is bold, dynamic, adventurous and innovative, and above all else, strikingly Arty. She seamlessly blends the abstract with the products DNA—the result is a work of art, literally, and her new designer brand F.ROZE offers a collection of Interior furnishings that are soon to be collectables.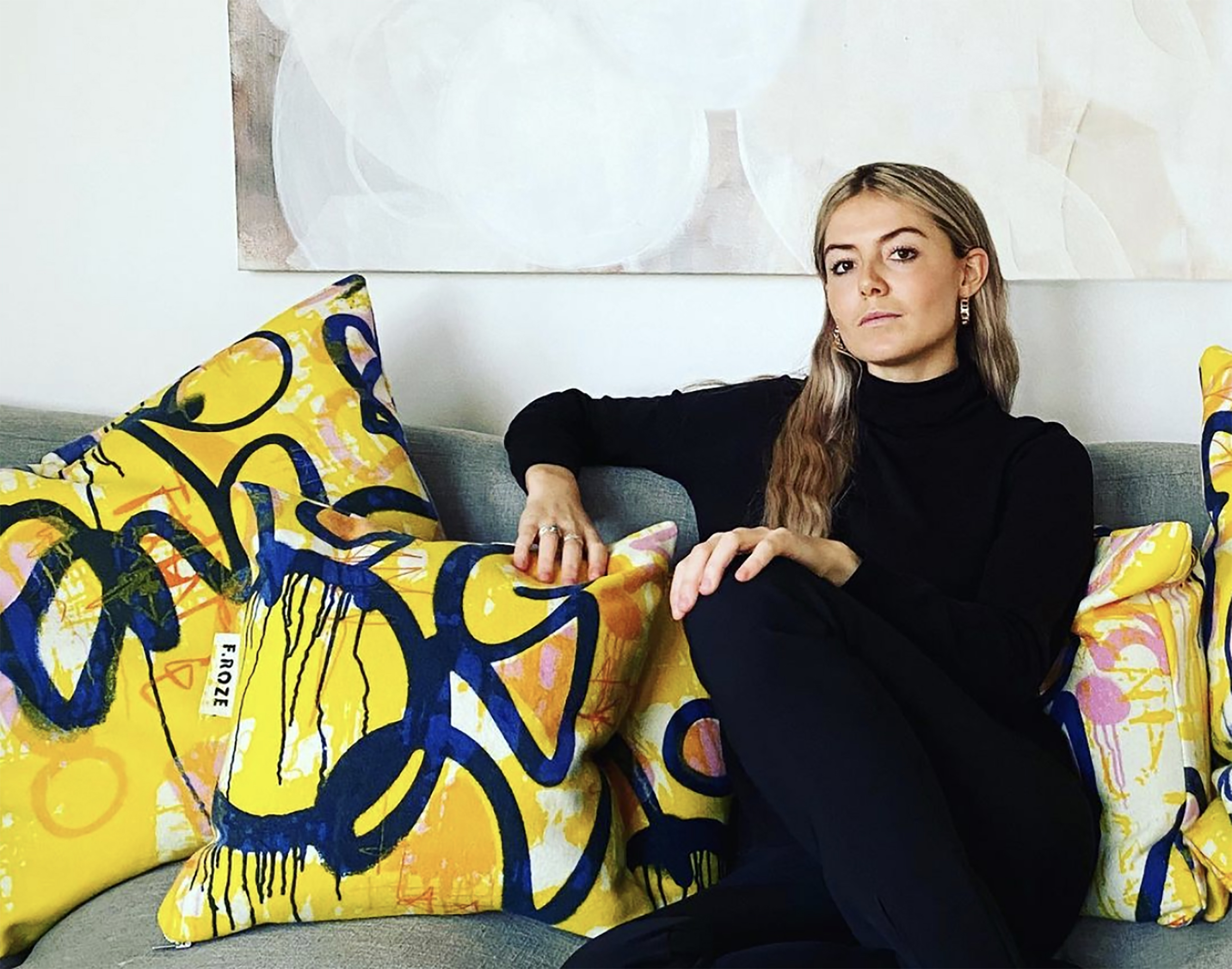 Caption: Meet Freya Richmond – A young designer with a passion for printed Fashion and Interiors. We first met Freya back in 2018 in Berlin at the FESPA Global Expo, as a recent graduate of Brighton University. Image credit: Freya Richmond Designs.

Since we first met in 2018, Freya has been busy. We always knew she would thrive, she's talented, driven and commercial – three of the most important secrets for a creative's success in a highly populated marketplace. Freya has worked hard over the last few years, strengthening her experience whilst working as a product developer for the award-winning fashion designer – Richard Quinn.

Who better to have as a mentor – a designer who has himself created a global fashion empire after he graduated from London's, Central Saint-Martins University. Quinn also embraced the creative power of digital textile printing, and utilised both the creative attributes of digital, and the power of print on demand. He onboarded digital technology and printed his fashion designs in house in collaboration with Epson. Richard went on to win an award from the queen in 2018 at London Fashion Week—Her Royal Highness was in attendance to present Quinn with the inaugural Queen Elizabeth II Award for British Design.

We can't promise an award from the queen but we can recognise - talent and wish Freya Richmond every success for the future with her new interiors brand – F.ROZE. It's a pleasure to share this Q+A in conversation with FESPA Textile Ambassador Debbie McKeegan—and we hope to inspire and nurture more collaboration within our industry.
What inspired you to choose a creative career?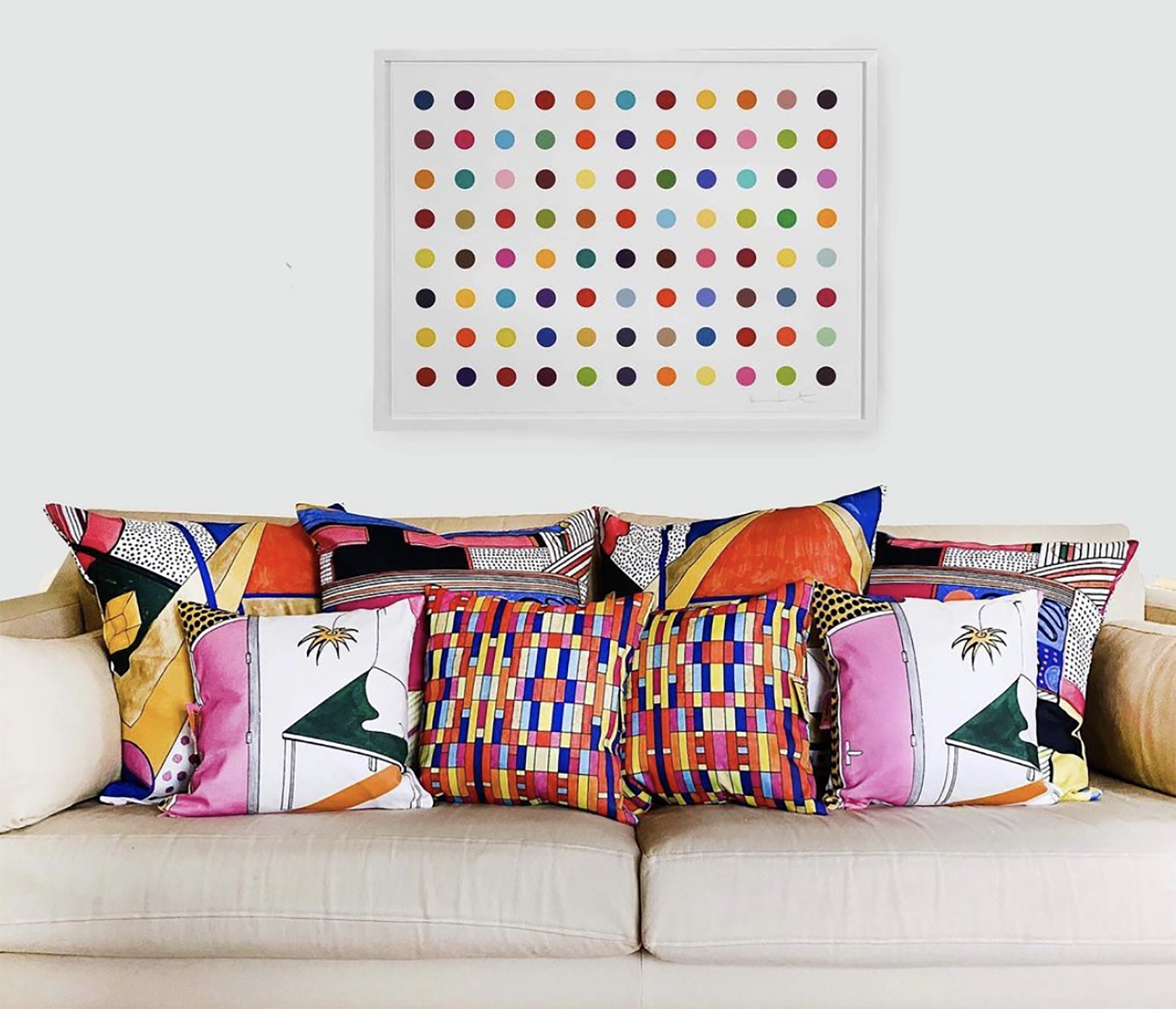 Image credit: Freya Richmond Designs.

Art, creativity and design have always been a dominant feature throughout my life. Immersing myself within the world of textile design throughout school, university and now my career. My main inspirations have always come from prolific artists who strongly broke boundaries and used confident colour and line – mainly Mondrian, Rothko and Warhol.
How would you define your creative style?
I have a very identifiable style which I think is so key for people to identify your work easily and to become renowned by it. My style embraces exaggerated line and colour and clear composition. It would definitely be described as modern, abstract and refreshing.
Do you see the space between Fashion and Interiors as seamless?
I would like to think so yes. And within textiles I do. I currently am a textile designer for both and would like to keep bridging the two. Obviously, there are differences with scale, shape and composition. Yet over all I think the industries should not be so divided and I am definitely working between the two and adore and understand both industries.
Where did you study and did you have good access to digital technologies - Print and
Software?
I went to Brighton University, which was the best decision I could ever have made. It's a great university, amazing staff and such great a support bubble. They had incredibly facilities and really assisted on ensuring you were working to the best of your ability. We had a digital printer for silks and cottons direct to fabric. They really pushed the screen printing too.
Tell us about your experience working with Richard Quinn? What was your role as Product Manager?
I was working alongside Richard as a Product Developer, Studio Coordinator, and Print manager. I assisted Richard on meetings, work trips, LFW, print and embroidery and so on. I played a large role within the day-to-day running's of the company and it was an absolutely incredible experience. Growing with the brand as it became more and more famous every day. I still am very close to Richard however, left in Dec 2019 to visit Australia.
What was the biggest takeaway from spending time working with Richard Quinn?
He's incredibly talented; his eye for detail and colour is profound. His persistence to do bigger and better was very inspirational. He also carries an amazing personality with him and you can be laughing for days.
Tell us about your own brand collection – how difficult was it to get that together?
Well - it came along very naturally which is why I am running with it. I came back from a stint in Australia in September and jobs were tricky. I started printing and making outlandish oversized cushions and people were very interested, and it's gone from there. I created a very natural brand name, F.ROZE (from Freya Rose Richmond) and logo and as I can do everything within the company I have not had to rely on others. I can do it all myself so far, the only thing I send off is my digital printing to be done.
What were or remain the biggest challenges?
I have to say the fabric digital printing and fabric quality. I mix between screen printing and digital printing. Printing quality is amazing with the UK however I would love to have more option of thicker 340gsm + cotton/linen luxury fabrics for digital printing. But print prices often increase which is tricky for my price points. Figuring the best options has been tricky. But I have options and that's amazing!
As a designer brand how do you plan to expand?
I really just want to keep it very small right now and keep making little steps. I am about to launch two digitally printed collections on Latzio Living, a luxury marketplace so that's very exciting. Much rather keep it small and high quality than run dry and I also want to keep designing new exciting unseen prints.
What can the print industry do to help students with their studies—How can we make print more accessible?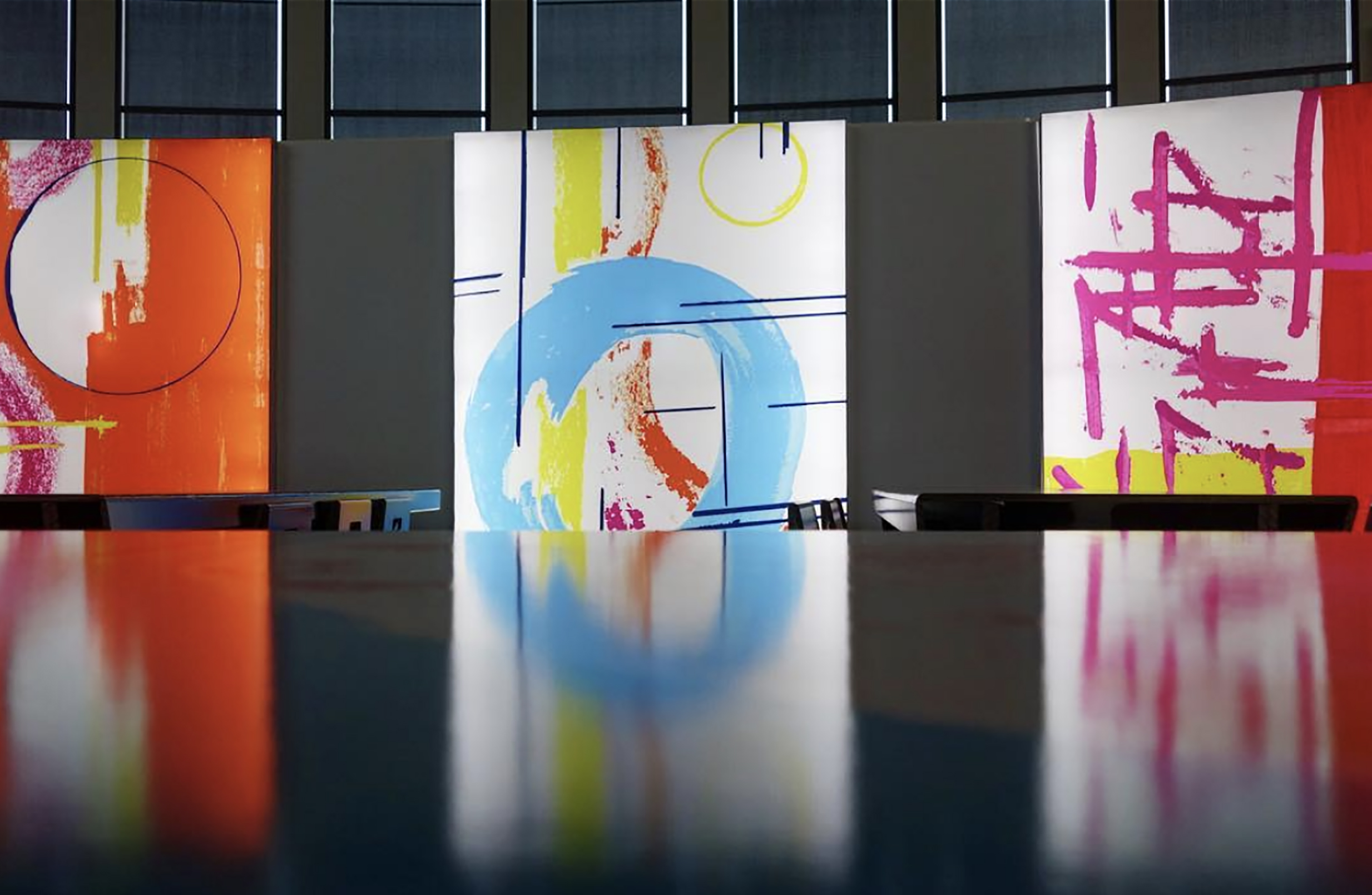 Image credit: FESPA
I think some universities need to teach students more about the process of digital printing
and not just have an assistant tutor to do it for them. The industry needs you to understand the processes. Also – learn more about fabrics and how different printers work for different fabric types. It is a huge industry so I feel there should be a lot more support for students. Well - there was at Brighton. I think it's the most creative textile industry out of knit and weave, but I may be biased.
What's next, where do you see yourself in 5 years—will you continue to migrate from
fashion to Interiors?
I am currently loving and enjoying focusing on my own thing during this lockdown time yet still always keeping an eye out for product developer jobs within both industries. I am also doing a lot of print freelance work which I am loving. But yes— I am still so excited about fashion and I learned tonnes working at Richard Quinn, so would hate to not use it.
"I feel grateful that I am creative and do what I do, as I simply think it's the 'funnest' and most explorative industry" – Freya Richmond.

It was a pleasure to catch up with Freya Richmond almost 3 years on from FESPA Printeriors, Berlin 2018 – we wish her every success with her new interior design brand F.ROZE and her future career as she further explores her passion for design and print.

Visit this year's FESPA Printeriors 2021, this feature brings together the world's print community in a celebration of interior decoration. Each and every product on display is bespoke and created utilizing multiple technologies in partnership with the print community for FESPA Global Print Expo 2021. Join designers, printers, and manufacturers from all over Europe in discovering the innovative print applications and technology open to the printed interior design market. Register your interest here.


Interested in joining our community?
Enquire today about joining your local FESPA Association or FESPA Direct