Features
FESPA Global Print Expo 2023 – Sponsor Showcase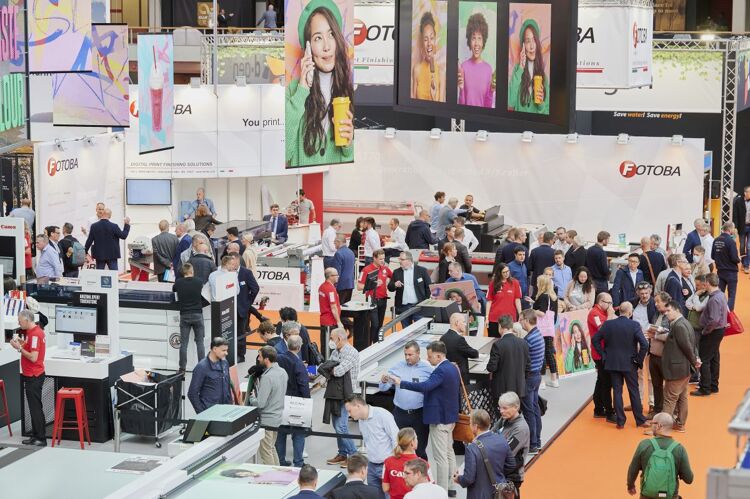 With the FESPA Global Print Expo 2023 just a matter of days away, Rob Fletcher takes a look at what some of this year's Platinum and Gold sponsors have planned for the event.
Thousands of visitors are expected to pass through the doors of Messe Munich between 23 and 23 May for the FESPA Global Print Expo 2023. Those in attendance will be greeted with a showcase of innovation, with the leading brands from across the global print industry to display their latest technologies and solutions.

Among the many exhibitors this year will be a group of companies that have signed up to sponsor the event. Here, we shine a spotlight on this year's batch of Platinum and Gold sponsors…
Premium performance
One of two Platinum sponsors, Durst plans to showcase its '360 Production Excellence' on Stand A2 A10. The manufacturer will demonstrate new and integrated systems and solutions for fully automated, sustainable and cost-effective large-format print production.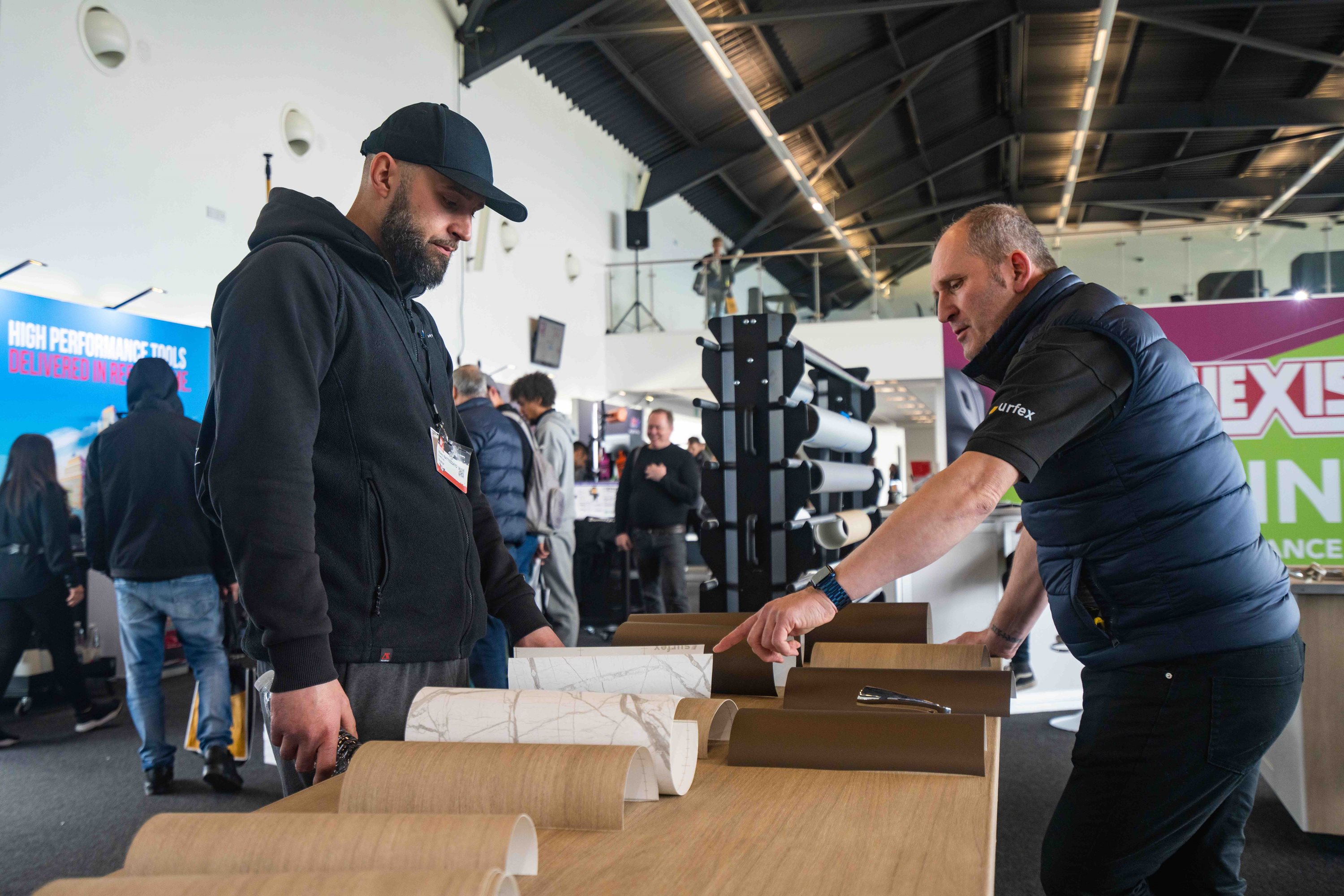 Caption: Surfex will offer live demonstrations on its stand

Key highlights on the Durst stand will include the launch of its fastest roll-to-roll printer to date, as well as demonstrations of its water-based and UV-LED portfolio of ink systems that it said comply with all relevant regulations and are certified for third-party and sustainability requirements.

"The focus today is on automation, sustainability, and profitability, and Durst's offerings align with this focus," Durst's vice president of sales Christian Harder said. "The company will exhibit an impressive installation of next-level automation for unattended print production."

Visitors can also find out more about Durst Group's Service division, which will present new offerings for proactive customer support in over 80 countries, while the group's software arm will showcase its advanced software solutions that are tailored to digital printing.

Durst will also offer a shuttle service to its headquarters in Brixen in Italy for visitors to view its entire P5 large-format portfolio, along with other segment solutions such as label and flexible packaging, textile, wallpaper, and ceramic tiles at the Durst Customer Experience Centre.

The second Platinum sponsor for the FESPA Global Print Expo 2023 is Surfex Coverings, a company that specialises in distributing and fitting Belbien decorative architectural films with pressure sensitive adhesive.

Liam Cousins, managing director of Surfex, said that the company will be seeking distributors and global partners to distribute and be the face of Surfex in regions across the world.

"The interior wrapping sector is growing at rapid rate, with graphics and vinyl businesses everywhere adding additional revenue by entering the interior market," Cousins said. "We will showcase the latest Surfex Interior Film; our product is providing the highest of quality for a budget price."

Surfex Interior Film is a self-adhesive wrap that mimics a wide range of surfaces such as real wood, stone and concrete. Rated fire safe, the film has been used by well-known brands including Chanel, Disney and Virgin to remodel hotels and offices.

Visitors to the Surfex stand (B2 D70) will be able to take away the company's latest product catalogue, while its staff will carry out live demonstrations and offer samples to attendees that drop by the booth.
Going for Gold
Moving on to Gold sponsors, and Brother is a regular exhibitor. Head of marketing Folker Stachetzki said the industry is changing rapidly and if professionals want to stay on the pulse, they should attend the FESPA Global Print Expo.

Visitors to the Brother stand (B1 D10) will be able to view several products from direct-to-textile printing and direct-to-fabric printing for the first time, as well as a new developments in large wide-format printing.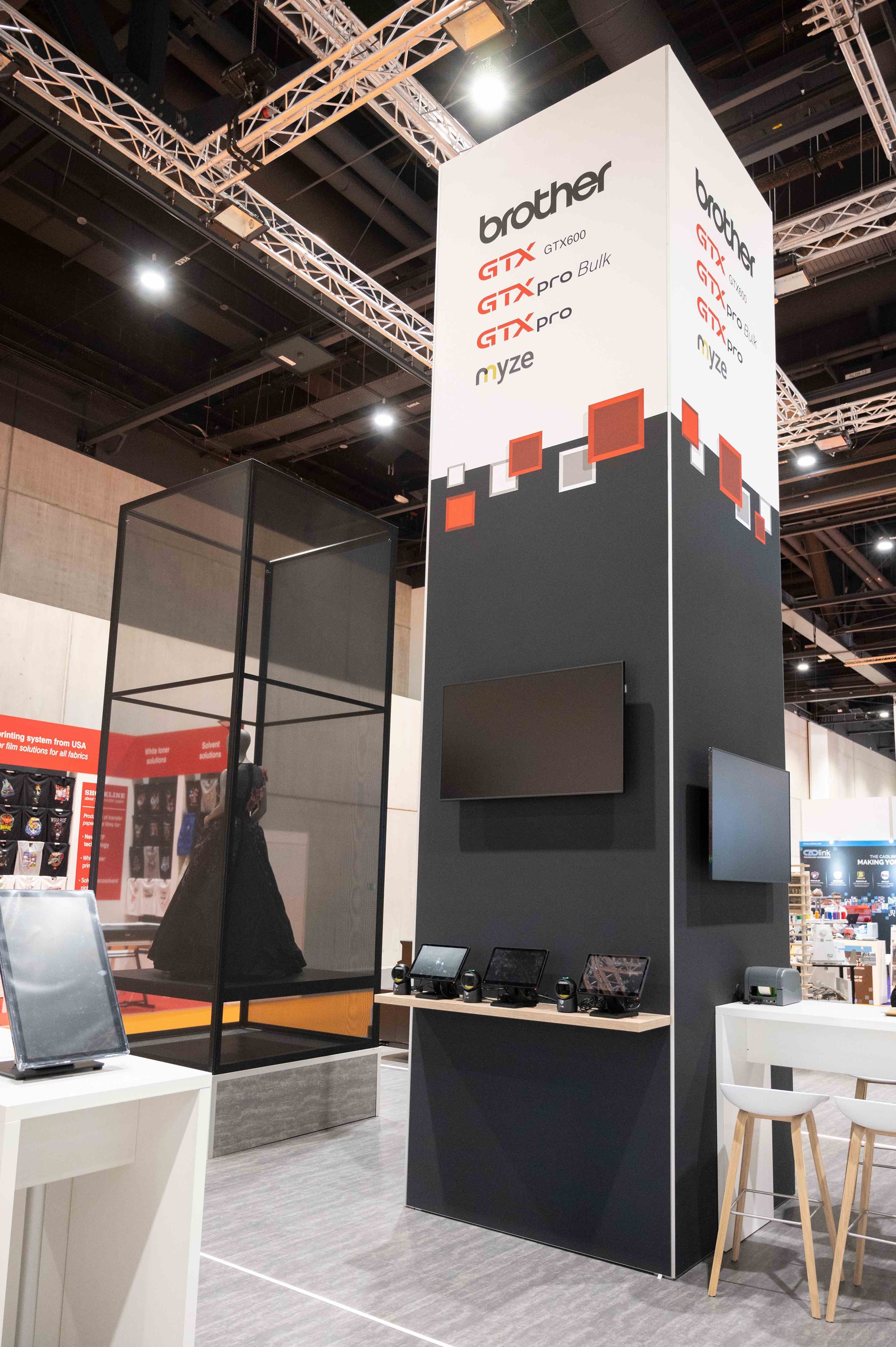 Caption: Brother will show new direct-to-textile, direct-to-fabric printing and large wide-format printing technologies

Aside from its involvement with the FESPA Global Print Expo 2023, Brother will be a Silver sponsor of the Personalisation Experience. Focused on demonstrating the art of print personalisation, leading minds and innovators will share their knowledge and experiences, while visitors will see the latest developments and technology in personalised print.

Elsewhere and another Gold sponsor is Hanglory, a digital print solutions provider that focuses on digital inkjet printing technology, and its HandTop brand. General manager Rock Jiang said the FESPA Global Print Expo is an invaluable platform for forging partnerships and collaborations.

Offering an insight into Hanglory's and HandTop's plans for the show, Jiang said HandTop will display its new HT3020UV-Gen6 3m-wide UV flatbed printer, which runs at speeds of up to 94sq m/hr at 1200 x 1200dpi.

Other highlights on Stand B2 B50 include the HTA2500 ROBO, which can achieve a maximum production capacity of 312sq m/hr, and the flagship HT3200UV with a top speed of 142sq m/hr.

Elsewhere, films speciality 3M will exhibit at the event as a Gold sponsor. Based on Stand B2 E81, the company will showcase its latest range of films, while specialists from the business will be on hand to talk visitors through the applications where its products can support.

Among the projects 3M products are suited to are vehicle wraps, with those in attendance also able to drop in on the World Wrap Masters Final 2023, which will be taking place at the Messe on the third and fourth days of the show.
Thinking large (format)
Another Gold sponsor for this year is HP, which, based on Stand A2 D10, will be focusing on sustainable impact and how print service providers (PSPs) can reach new levels here with the latest large-format technology from HP.

Visitors can learn about HP's newest digital printers, how switching to water-based Latex ink that comes in HP's EcoCarton cardboard-based cartridges can enhance their environmental credentials, and how they can recycle through programs such as HP Planet Partners.

Featured hardware on the HP booth will include the new HP Latex 2700 printer, with white ink capabilities, with attendees able to take part in a special, mixed reality experience using Microsoft HoloLens, which will show how users can engage with the Latex 2700's features.

Visitors can also view the HP Latex 800W with a 64-inch cutter, HP Latex R2000 Plus, HP Stitch S1000 with a heat press, and the HO PWXL Pro with a stacker.

In addition, attendees will have the opportunity to learn about, the new HP Professional Print Service Plans, a portfolio of service and software solutions tailored to business needs.

Keeping with the theme, Mimaki will also serve as a Gold sponsor this year. Danna Drion, general manager for EMEA at Mimaki, said visiting the FESPA Global Print Expo 2023 is essential for anyone who wants to stay ahead of the curve in the print industry.

"FESPA is a platform that brings together leading industry experts, innovators, and suppliers from across the globe to discuss and showcase the latest products and solutions," Drion said. "In addition, they can learn about new market trends and the direction in which the printing market is moving.

"For example, sustainability is a main topic for both FESPA Global Print Expo 2023 and Mimaki. It will be interesting for visitors to see this from a new perspective and learn how they can achieve a more sustainable print production through innovation and collaboration."

Visitors to Stand B1 B10 will be able to view the TxF150-75, which will take centre stage, as Mimaki's first direct-to-film printer, capable of transferring pigment inks with heat onto a range of textiles.

Mimaki will also bring its range of UV flatbed printers to demonstrate direct-to-object printing onto different materials, while Drion said its line of UV LED printers will amplify its message of sustainability, as the printing and curing process used by these machines can result in a drop in energy consumption for printers.

Attendees can also view flagship products for the sign and display markets such as the 330 Series, entry-level 100 series and the latest CG-AR cutting plotters. "It's going to be an interactive and informative experience," Drion said.

These closing comments present a very suitable summary of the FESPA Global Print Expo 2023. Visitors will experience technology from the leading names in print, all under one roof at Messe Munich. See you in Germany!

Interested in joining our community?
Enquire today about joining your local FESPA Association or FESPA Direct