Features
Fast Decor vs Printed Interior Decoration: Making homes more sustainable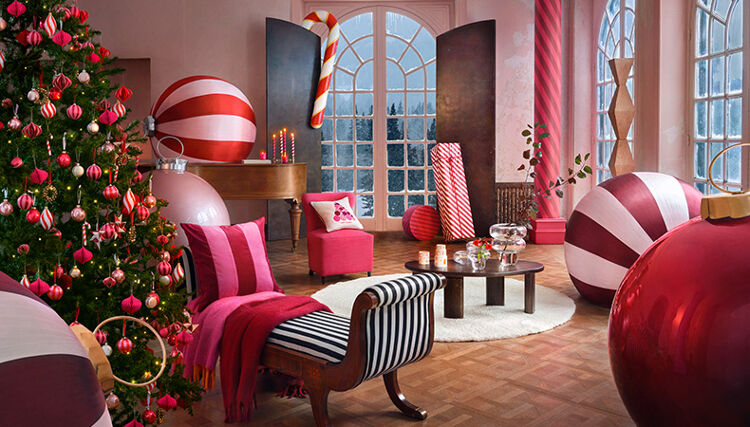 Just like fast fashion, home textiles and furniture have become disposable products. Interior printing can have an ongoing negative impact on our environment. Digital printers can help to create more sustainable interiors with custom printed interior decoration.
Fast Deco, Fast Decor, Fast Furniture, Fast Homeware, despite the many names, they all mean one thing. They all relate to the use of unsustainable products that are in most circumstances unfairly produced. Printers can benefit from trying to contribute to a more sustainable industry which will in turn help to protect the environment.
Fast homeware: a long-lasting trend
The development towards disposable furniture is not something new. From Germany's first ever Ikea opening in 1974, modern items at moderate costs became more accessible. Family Christmas decorations have become less important for many people. Furniture was no longer made to last generations.
Today, the sales of interior decoration in Germany are at stable revenue at around 400 million euros, home textiles generate around 9.5 billion euros per year. Germany is also considered the largest furniture market in Europe. According to
Statista
,
the turnover in the segment was just under 34 billion euros in 2021. The furniture retailer with the highest turnover in Germany is still Ikea.
However, new brands have started to offer decorative items and homeware. ASOS, H&M, Zalando and Zara are examples of stores offering new and beautiful home products. Even well-known fast fashion brand Shein carries an extensive range, contributing to "Fast Décor" or "Fast Homeware". This is because the products are often produced in similar precarious conditions as fast fashion along with the ongoing problems regarding waste.
Like fast fashion, fast décor is more appreciated by younger consumers who are active in social media. Blogs and Instagram accounts focused on home décor are currently popular. The pandemic has encouraged an increase in the home décor trend. Many people don't just decorate their homes around holiday season, but all other seasons and major events too now.
Printed Interior Decoration
Moving away from cheap products, consumers are showing an interest in personalised and customised decorative items. This is due to numerous factors, there has been a technological advancement of digital printing including different types of printing such as DTG, DTO, sublimation and latex printing. Wallpapers, mugs or cushion covers can now be produced as an individual item and for a low cost.
Parallel to this, large online print portals such as
Cewe Color
have started to advertise personalised products and photo gifts for home décor. This encourage other businesses to being to offer new options. Pioneers such as
Apalis GmbH
with its Klebefieber, Bilderwelten and Micasia brands emerged in 2008, their focus already entirely on individual decoration options. From 2015, FESPA offered a Printed Interior Decorations forum for the digital and screen printing industry for the first time with the
Printeriors trade show
and conference alongside the FESPA Global Print Expo in Cologne. To this day, Printeriors is an integral part of every FESPA Global Print Expo.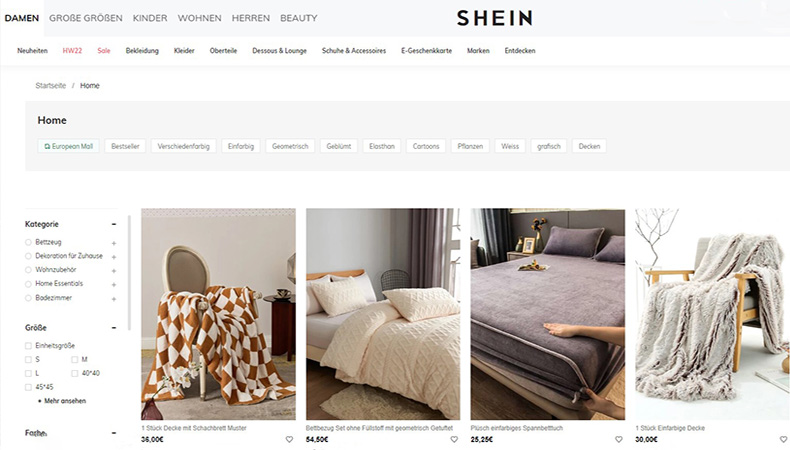 CAPTION: Well-known fast-fashion brands like Shein have long had a department for very affordable home textiles. Photo: Shein.
Climate crisis fuels demand for Printed Interior Decoration
In the current climate crisis, the sustainability practice "Reduce, Reuse, Recycle" is also becoming an increasingly important factor for consumers' purchasing decisions.

Digitally printed interior decorations and other personalised items can help to encourage sustainability.
Reduce
Digitally printed consumer goods, particularly those made to customer specifications, have a much lower carbon footprint due to the technology involved in their production. This is especially relevant with textile printing, where decorative fabrics with analogue print requires vast amounts of water and energy.

Printed Interior Decoration made to order is often more expensive than mass production. As a result, consumers tend to buy less and keep the products longer, significantly lowering the impact on resources in the process. In addition, it prevents over-ordering stock and being left with unwanted items to sell.
Reuse
The desire to re-use old furniture is more prominent with the younger generation, which slightly counteracts the Fast Homeware trend. With individually printed furniture fabrics, cushion covers, and other home accessories produced with the help of digital printing, even old furnishings can be repurposed without too much effort. DIY projects have also become popular on social media, particularly during the recent lockdowns from COVID.
Recycle
The production of Printed Interior Decoration in small runs or made to order product, produce much less production waste in comparison to the conventional mass production of Fast Décor. In addition to this, sublimation papers or
DTF films
can be recycled with little effort.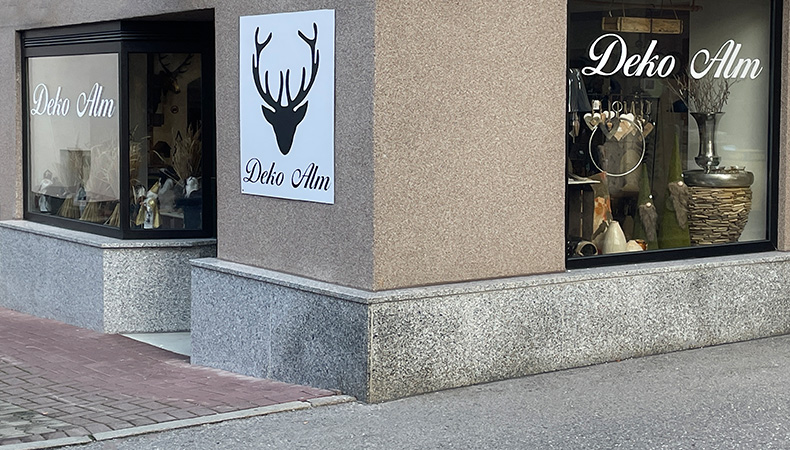 CAPTION: The home staging trend is not disappearing any time soon. Made-to-order
Printed Interior Decoration can help to reduce the impact on the environment. Photo:
S. Angerer
Printed Interior Decoration reducing waste
The increase in popularity towards a new domesticity is expected to continue to expand in the coming years. This will spark new ideas and a continued consumption of all types of home accessories.

With a wide and growing range of environmentally friendly printed, individual decorations and home textiles, printers can counteract the impact of fast décor. In doing this, a wide range of new, future opportunities will become available in the Printed Interior Decoration. With time, this will also help to reduce the impact on the environment and provide more local and ethical jobs.
Main Image caption: H&M Home Holiday Collection 2022: Many of these products cost less than 10 euros and therefore fit into the "Fast Homeware" category. Photo: H&M
Interested in joining our community?
Enquire today about joining your local FESPA Association or FESPA Direct