Features
Effective sustainable signage materials for sign-makers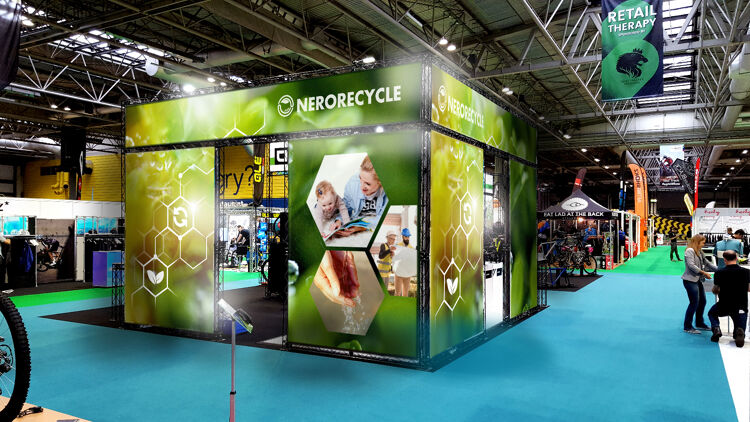 With sustainability now an absolute must for signage companies, Rob Fletcher looks at some of the materials sign-makers can use to help reduce their impact on the planet and improve their environmental credentials.
No matter what industry you are working in, be it print, sign-making or other markets that are outside of these areas, there is no escaping the subject of sustainability and the huge importance of this to modern businesses.

Simply put, if you ignore the issue and do not adapt the way that you work to address this, then you are almost certain to suffer. Green-minded customers will likely look elsewhere at companies that operate in line with their values, meaning you will lose out on profitable business.

The good news is that there are plenty of simple, cost-effective steps sign-makers can take to bolster sustainability, including looking at the materials they are working with. By switching to products that are kinder to the planet, this will have a significant impact on your own credentials. Here, FESPA.com picks out several products that fit the bill and showcase how sign-makers can become greener without compromising on quality.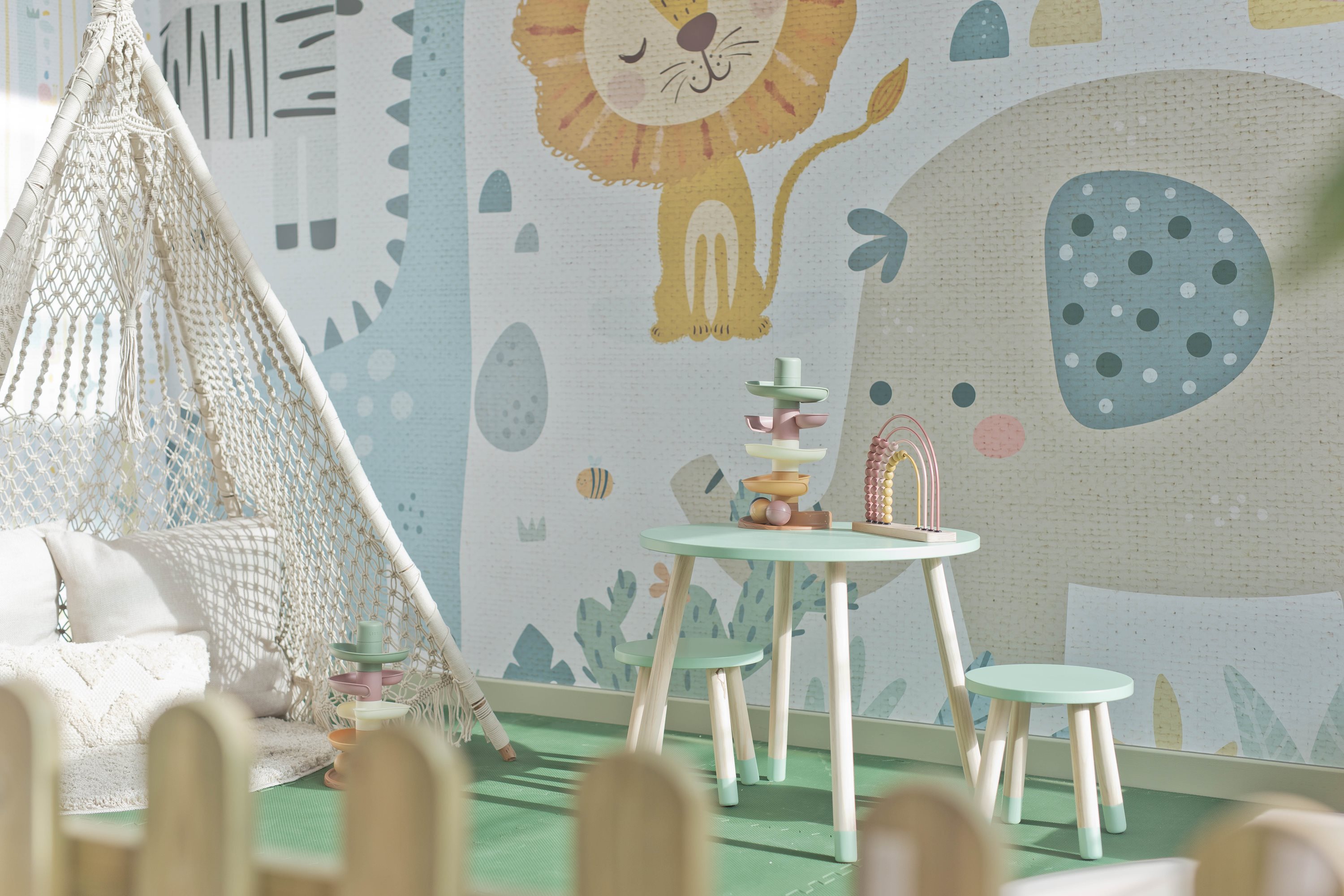 Caption: Print Station used PVC-free Kavalan from CMYUK to create the interior for a new vegan restaurant
Taking the environment seriously
One supplier with its finger very much on the pulse of sustainability is Soyang Europe, which provides wide- and grand-format printable materials to sign-makers. Sales and marketing administrator Ella Faulkner said consumers are becoming increasingly concerned about the environmental impact of their purchases and sign-makers have no choice but to react or risk losing out on customers.

"Showing that you are taking the environment seriously within your business can help boost your reputation," Faulkner said. "It can also increase your customer base as you are able to offer a wider range of products are services to more people.

"We all have an ethical responsibility to take the environment into consideration, so the main danger here for sign-makers is the impact that these choices have on the planet. Add in the possibility that you could lose money as you do not offer an eco-friendly or sustainable alternative and consumers have to go elsewhere, and the message for sign-makers should be clear."

In reference to what sign-makers should be looking for in terms of sustainable qualities of the materials they work with, Faulker said there are certain factors to keep in mind. These include the ability to be able to reuse or recycle the end product, as well as the way that the product is made, making sure the solutions are PVC-free or made from recycled or more sustainable materials.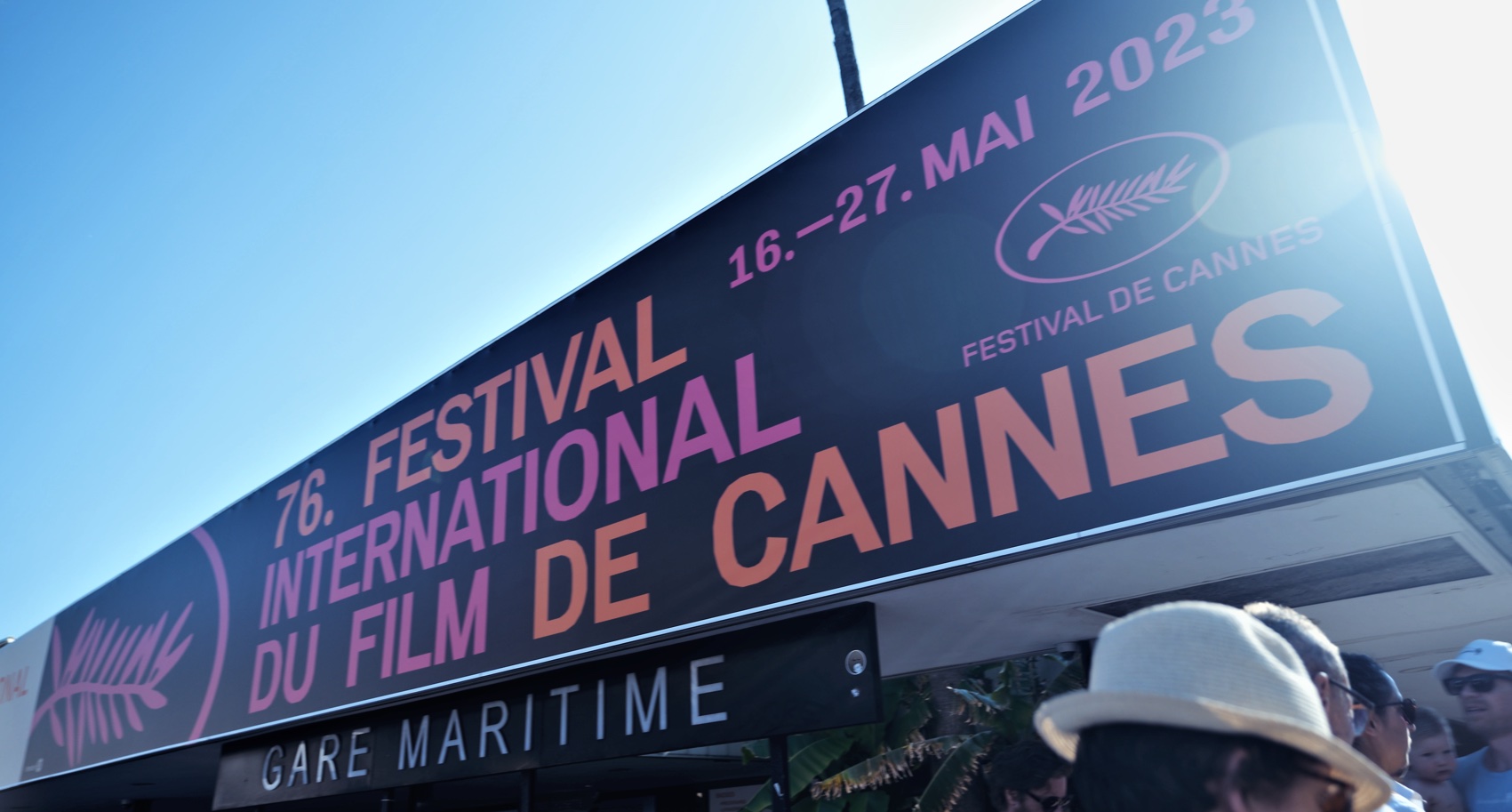 Caption: Organisers of the Cannes Film Festival chose HP's Latex technology to produce more sustainable print for this year's event

Soyang Europe offers a host of products that fit the bill. The supplier stocks a wide range of environmentally friendly materials such as PVC-free and recycled polyester. PVC, also known as polyvinyl chloride, is regarded as one of the most damaging plastics to the planet. Its common use in print applications such as banners and large-format displays has caused plenty of headaches for sign-makers.

Picking out some of these PVC-free options for use in large-format work, Soyang Europe offers a double-sided banner material and roller banner solution. Also within its portfolio are PVC-free banner options, blockout banners, mesh banners and a frontlit banner product. Each material in the PVC-free range is compatible with eco-solvent, latex, solvent and UV print machines.

"Our partners in China are also constantly working on developing the way our materials are manufactured to make sure the process is as environmentally friendly as possible," Faulker said.
Ground-breaking alternatives
Next and on a similar note, CMYUK, a materials and hardware supplier in the UK, has seen demand for its environmentally friendly solutions rise in recent years. Among the products available from CMYUK is Kavalan, a PVC-free collection of materials designed to provide a greener alternative to traditional banner products.

"CMYUK's revolutionary PVC-free Kavalan banner range is a ground-breaking replacement to traditional PVC that your customers will welcome, and for the sake of Mother Earth, you will want to work with it too," CMYUK said.

"Available in widths of 1.6m, 3.2m or 5m, Kavalan looks like PVC, has the strength of PVC, welds like PVC, and importantly is environmentally responsible. It has all the advantages of PVC yet none of its eco-malignance."

One of the companies to have utilised Kavalan in is Print Station, a specialist large-format print and design business based in London. The company's first use of Kavalan was for the designing and installing the interior of Garden of Eden, a new vegan restaurant in the heart of Windsor.

Keen to fit in with the ethos of the restaurant, Print Station worked with CMYUK to identify a sustainable solution that would reflect these planet friendly values.

"You've got to be very careful when you're doing projects where issues like veganism and sustainability are at the heart of it, because you want to make sure that you're not giving anyone an opportunity to point the finger and highlight where your values don't align," Print Station director Rajan Chonkaria said.

"We want to be environmentally friendly because we believe in it. We want to make sure that as a company, we're setting a good example to other companies and our customers. It also makes us a little bit different from everyone else. We want to help the environment, and we want people to be more wary of what they're putting into their installs as well. Once you educate people on that, they get it, and they support it."

Chonkaria add that the sustainable qualities of Kavalan will help the company access new work in the future. He said: "It's going to open a lot of doors for us, because now we can approach tenders in a different way and say, we want to introduce you to this product. That way, it's beneficial for us and it's going to be beneficial for the customer as well. When they tell their customers that about their eco-friendly and sustainable approach, it helps everyone. This product is good for everyone."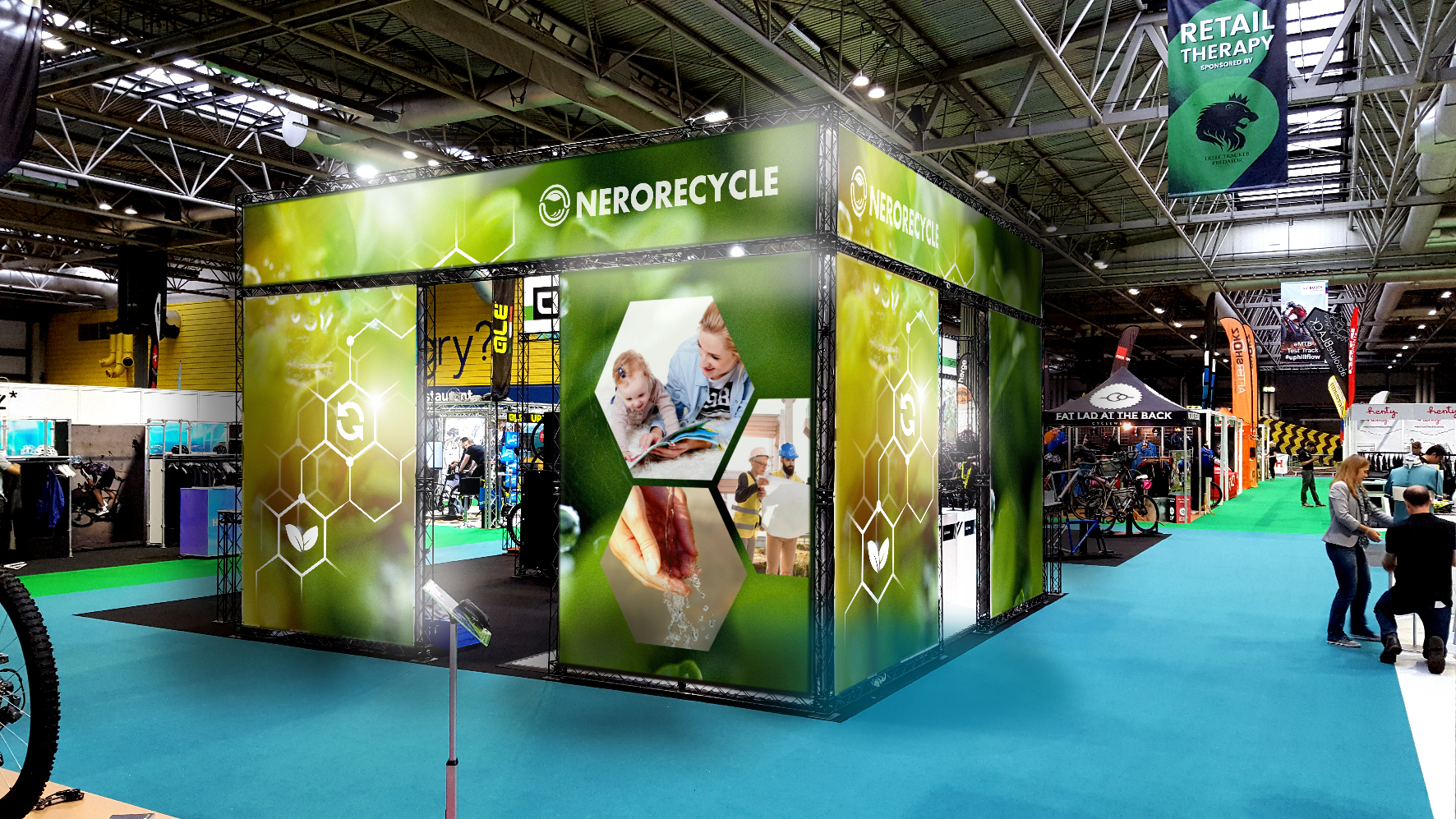 Caption: Soyang Europe offers a range of sustainable materials for use in large-format print jobs such as exhibition stands
Green inkling
Consideration for materials is obviously important, but it would not be right to end without mention of inks. Your choice of ink can also have a huge impact on the sustainability of your business and any work you produce.

HP Latex inks offer a more planet friendly option. These inks are water-based, immediately cutting down environmental impact, while they produce far less volatile organic compound (VOC) output than other ink types.

Earlier this year, organisers of the famous Cannes Film Festival chose HP's Latex technology to produce a range of large-format applications for the 2023 event. In total, 1,500sq m of print was created including rigid panels, outdoor signage, barriers, banners and posters. The prints were created and installed by local print service provider H2O, based just outside the town of Cannes.

Sylvain Vivier, director of H20, said: "In an increasingly digital world, the power of printed graphic arts remains as strong as ever. We set out to deliver imagery through technical and creative excellence, as well as expertise that aligns with our and Cannes' CSR values. Along with HP, our collective commitment to sustainable printing is clear to see through the many print creations at the festival."

The message for sign-makers is abundantly clear – ignore sustainability at your own peril. To become more environmentally friendly, look at the materials you are currently working with and consider the alternatives you could switch to that would help shine a greener light on your business.

Interested in joining our community?
Enquire today about joining your local FESPA Association or FESPA Direct