Features
Dye Sublimation Printing: The futuristic clothing trend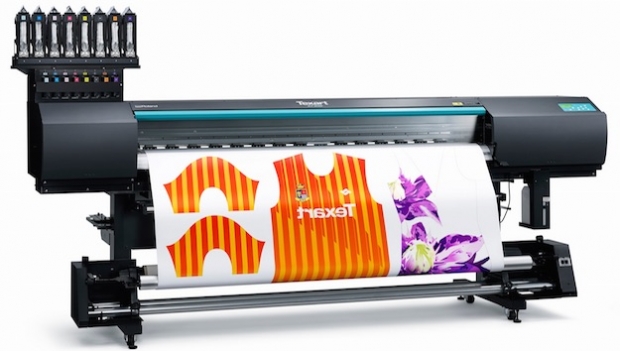 With the market for short-run, highly customized products taking off, printers are finding that the unique imaging capabilities of dye sublimation are providing great opportunities for growth.
Regarded as one of the most creative sectors of the global print industry, dye sublimation offers a wide range of opportunities to print companies across the market.
However, when it comes to selecting the right machine and consumables for your business, with such a large selection of products on offer, this can be a challenging process for print service providers.
Those seeking guidance can visit FESPA 2017 this year to speak with the leading manufacturers and suppliers in the dye sublimation market. Taking place from May 8-12 at the Hamburg Messe in Germany, FESPA 2017 will serve as a major gathering point for members of the global market to find out about the latest options on offer in all areas of the industry, including dye sublimation.
One of the stand-out names in dye sublimation technology is Roland DG, which will be based on Stand E20 in Hall B7 at FESPA 2017. The company is known across the industry for its Texart range of dye-sublimation printers, and the manufacturer expects interest in such solutions to increase after the recent introduction of fluorescent inks.
Speaking in a pre-show statement, Roland DG said: "Roland's product portfolio is incredibly diverse and we will be reflecting our unrivalled choice of technologies on the booth. Anyone coming along to the show should watch this space as we will be announcing more exciting details of our plans for FESPA in the run-up to the show."
To help demonstrate the power of Texart technology, Roland DG will feature a collection of applications and samples on its booth at FESPA 2017 to inspire visitors and educate them about the abilities of the machines. Such samples will include sportswear, soft signage, fashion, interior decoration and promotional merchandise.
Also in attendance this year is d.gen, a manufacturer and distributor of inkjet printing systems for graphic, textile and industrial applications. Due to feature on Stand D45 in Hall A1, the company will introduce a number of new products, including a dye-sublimation device. The Papyrus H6 features fluorescent ink and d.gen said that the new machine will enable users to take on a wide range of dye sublimation work.
In terms of substrates and the various materials required for production in the dye sublimation sector, visitors will have access to a host of companies, such as STS Inks. The company manufacturers a wide range of ink products, including dye sublimation ink for printing on polyester and other substrates. STS Inks will feature on Stand E10 in Hall B5.
Visitors can look forward to meeting with a host of other exhibitors at FESPA 2017 and to learning more about the many opportunities they can access in the dye sublimation sector.
For more information on exhibitors and to access to full list of seminars that will feature on the conference programme at FESPA 2017, visit: www.fespa2017.com
Interested in joining our community?
Enquire today about joining your local FESPA Association or FESPA Direct