Features
Dressing to impress – personalisation in garment print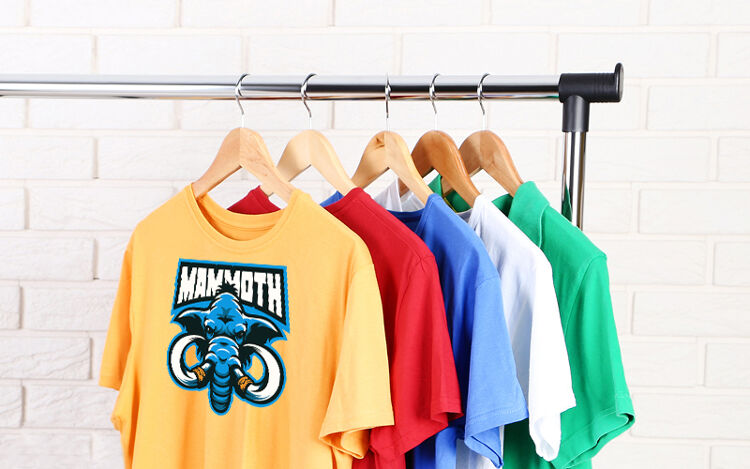 As printers continue to seek out growth markets to help their business, what happens when you combine two expanding sectors? Rob Fletcher takes a closer look at the opportunities with personalisation in garment printing.
Much of the focus in the global print industry in recent years has been on the importance of diversifying your business. No longer can businesses stand still and dedicate all their time to one market, but instead they need to look further afield to other sectors.

Personalisation and garment print are two segments that have been highlighted as growing markets, with many PSPs having already added these to their offering. To help your business stand out even further from the crowd, perhaps it is time to consider the impact of joining these two areas together to access a profitable sub-market: personalised garment print.

Here, FESPA.com speaks with three manufacturers and suppliers involved with this area to find out more about how to access this work and grow their business as a result.
Gaining an advantage
Caption: aeoon Technologies' R&D team is constantly working on new ways to improve and develop DTG printing systems

First, aeoon Technologies is a manufacturer of industrial direct-to-garment (DTG) printers. Based in Austria, the company offers a range of solutions to the market, all of which are able to support with personalised garment work.

"One of the biggest current challenges certainly is trying to meet people's growing demand for customised clothing," aeoon said. "DTG technology gives companies a tremendous advantage over businesses that use other printing technologies: the opportunity to print garments on demand.

"It does not matter whether a company prints 5 T-shirts or 5.000 T-shirts; the cost of print and the preparation effort stay the same. In addition, aeoon printers are fully accessible for automated workflow solutions and online shops. Extras like beamer systems and an easy-to-use software help customers get the best out of their business.

"aeoon Technologies also offers the widest range of pallets currently on the market, including baby pallets, hoodie pallets, sleeve pallets, neck-label pallets and frameless pallets, the biggest of which measures at an incredible 198 x 98cm."

aeoon said customers will get to use a lot of these pallets, with current demand showing that despite T-shirts remain the top seller on the POD market, though people are slowly becoming aware of the opportunity to print on other, less common garments such as trousers, jackets and hoodies.

"The general want for self-expression and individualisation is ever growing; people want to share their passions, their emotions and their personalities with the world, and most of them want to receive their order almost as soon as they've ordered," aeoon said. "aeoon's flexible printing systems guarantee fast fulfilment, fast delivery and in-time updates on orders."

Looking at new development from aeoon, the Maikuro model is an industrial entry-level model that the manufacturer said can help young businesses take the leap from a small-range production to an industrial level production, at a lower price rate than aeoon's other printers.

Another development is the PLUS highlight for aeoon's Compact and Kyo model. The PLUS stands for an integrated heat press, which presses garments directly in the printer and, the manufacturer said, saves businesses space, time and potentially even one work force, as there is no external heat press needed.
Cost efficiency and high quality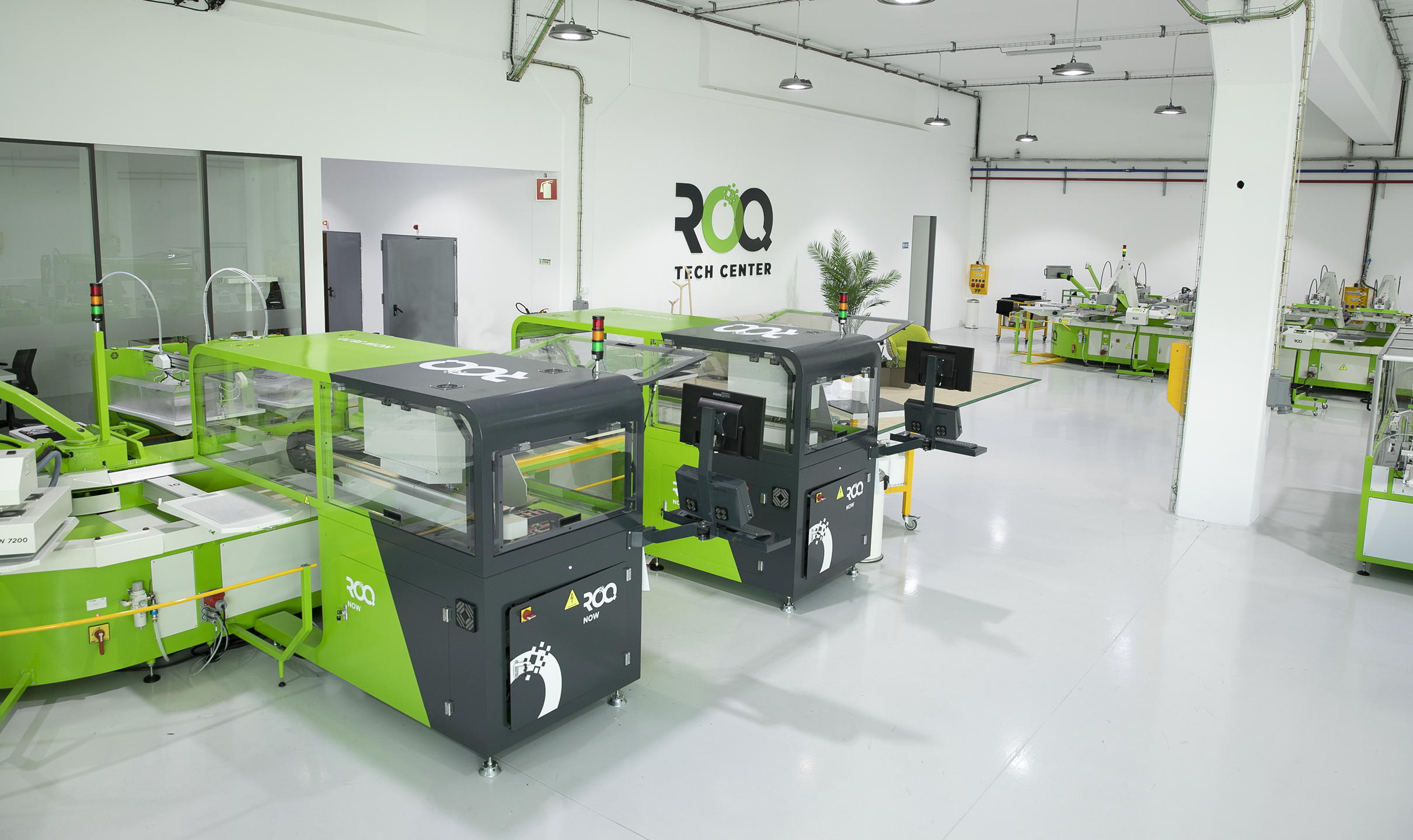 Caption: ROQ has machines installed in almost 80 countries globally

Elsewhere, ROQ specialises in machine manufacturing for apparel decoration and clothing packaging solutions. Expert manager João Sá said ROQ is following the last trends in the market, especially with DTG and hybrid solutions.

"Today's digital printing, combined with screen printing special effects, is probably the last new step in the apparel decoration process for the fashion industry that seeks for high level quality," Sá said. "In the e-commerce business side for small orders or variable data, DTG printers are becoming one of the most used tools to serve the apparel customisation.

"Printers should always seek for the best commitment between cost efficiency and high level of printing quality base on their volume and type of orders. That's why screen printing is still a very important option for the majority of the printers.

"Here at ROQ, the company has been in the market since 1983 and have machines installed in almost 80 countries globally. With vertical integrated facilities with more than 720 employees, ROQ is known by its state-of-the-art screen-printing machines."

As to what ROQ can offer to the market, Sá said the latest DTG solutions available from the manufacturer are for customers that are serving high level production rates with variable data. The ROQ Now is described by Sá as a truly industrial printer that can produce until 200 pieces per hour with high standards of printing quality and hand feeling.

"Due to this automated workflow, with this machine everyone is able to accept more jobs, regardless of the order size, and confidently fulfil any demands your customers might have," Sá said.
Flexible working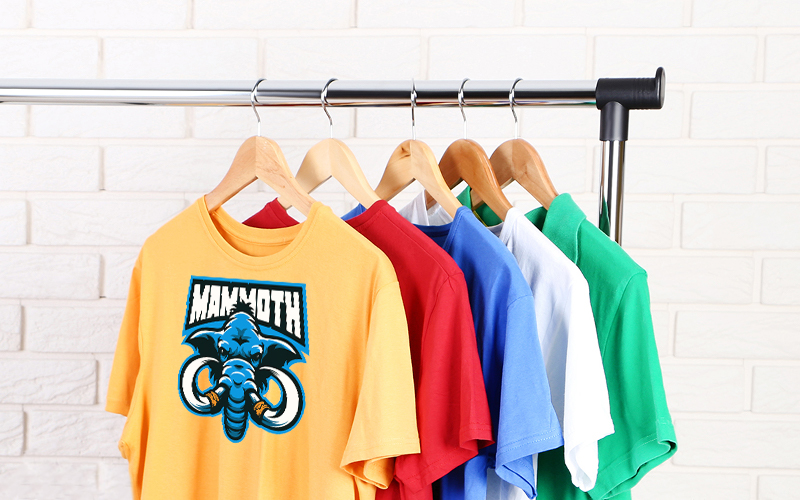 Caption: Smithers' The Future of Digital Textile Printing to 2026 said digital textile printed volumes will increase 13.9% CAGR from 2021 to 2026, to reach 5.531m sq m annually

Also active in this sector is Epson. Phil McMullin, pro graphics sales manager at Epson UK, highlighted Smithers' The Future of Digital Textile Printing to 2026 survey, which said that more than a third of consumers interested in personalised textile products and prepared to pay a premium for them. As such, digital textile customisation is opening up a number of business opportunities and driving considerable growth.

"The survey predicted digital textile printed volumes will increase 13.9% CAGR from 2021 to 2026, to reach 5.531m sq m annually," McMullin said. "During the same period, digital textile printed value will increase by 12.7% CAGR to €6.95bn annually. This growth was accelerated by the pandemic as digitally printed textiles performed better than the overall textile market and is predicted to continue to 2026.

"One of the reasons for this optimism is digital textile printing's low global printed textile market penetration. It currently stands at 6% and Smither's expects it to reach 10% as the technology and supply chains catch up with demand.

"Popularly, the best approach would be short run, on demand textile printing including T-shirts, polo shirts, sweatshirts, baby clothes, tote bags and other cotton items as well as sportswear. Garment personalisation however is extremely flexible therefore printers should explore how to stand out."

Among the solutions available form Epson is the desktop SureColor SC-F2100 DTG printer, which McMullin said offers a complete package for designing and printing T-shirts, polo shirts, sweatshirts, baby clothes, tote bags and other cotton items.

Its bigger brother, the SureColor SC-F3000, is capable of producing complex designs in a quick turnaround, on a variety of light and dark cotton garments. The inks are Global Organic Textile Standard (GOTS) and Oeko-Tex Standard 100 compliant too.

"This ensures suitability for a broader range of applications," McMullin said. "As well as responding to demands for increased short run or customised orders, DTG technology also addresses other industry shaping drivers including sustainability and reshoring."

From what has been discussed here, there are certainly lots of opportunities for growth in the personalised garment print market. With careful planning and investment, making a move into this sector could set your business on the path to new growth.
Interested in joining our community?
Enquire today about joining your local FESPA Association or FESPA Direct