Features
Digital textile printing and software innovations revolutionise fashion sampling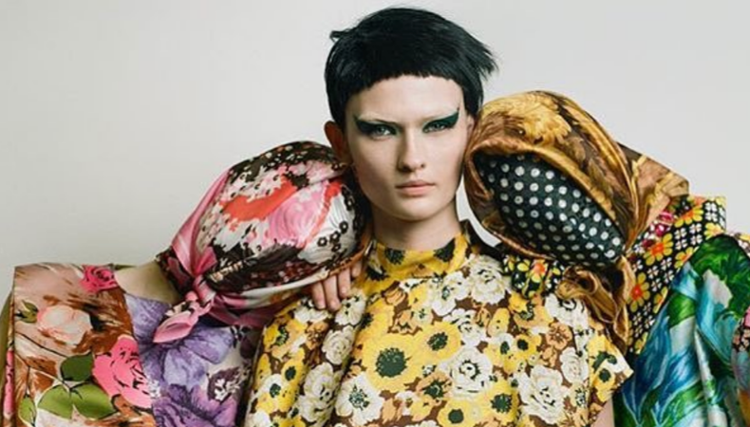 Digital Textile Printing and 3D software for Fashion Sampling are a perfect fit. As the fashion designer searches for viable, sustainable manufacturing solutions, designers and manufacturers are increasingly turning to digital textile printing and 3D product simulation software to provide the aesthetic and practical background for their creations.
Aesthetic, because in Digital Printing there are no limits or frontiers to creativity. Available colours are counted in the millions and there are no practical limits to scale. Digital Printing can, for example, faithfully reproduce the many and subtle hues of a rose leaf, at any size or scale from the minute to the massive and in any volume. Once the digital file is created, meterage can be printed on demand and manufactured in any location.

Practical, because 3D software in conjunction with Digital Textile Printing offers speed and energy to the design process and the ability to produce samples literally within minutes of conception.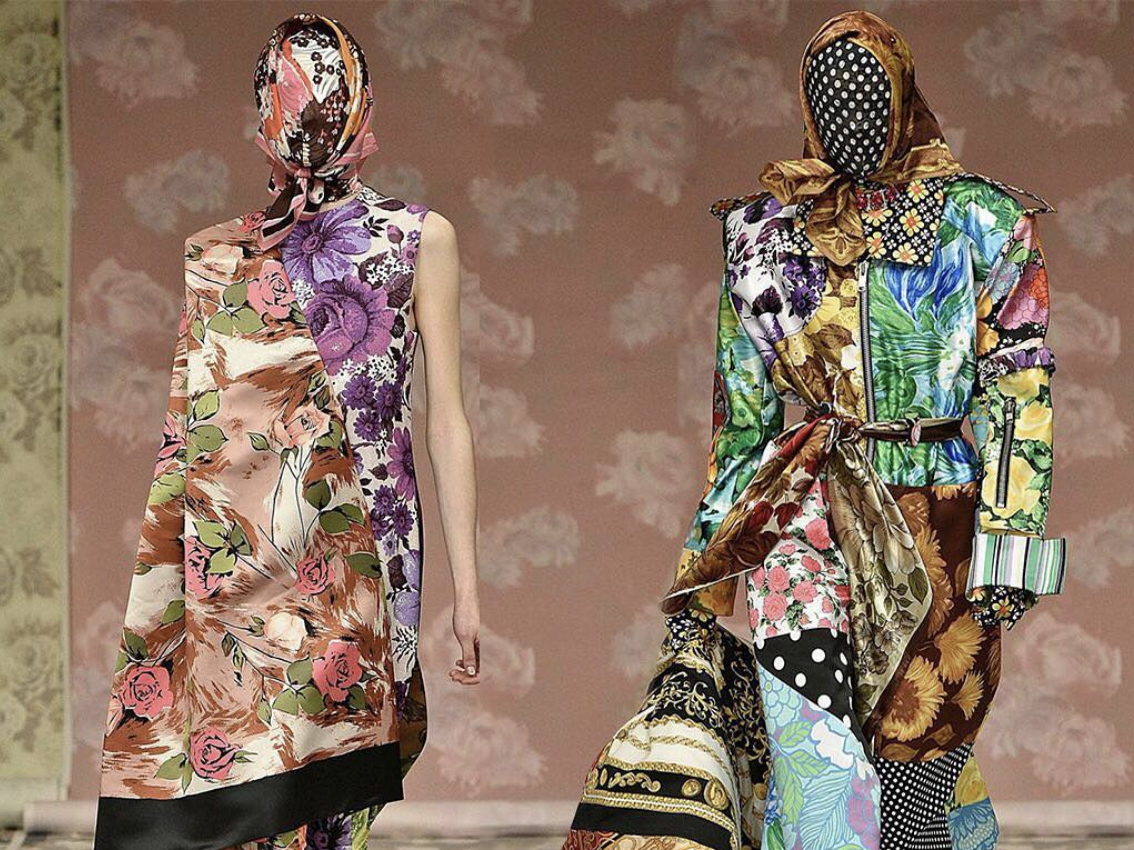 Caption: In the Fashion world, whatever the product, whatever the market; Haute Couture or High Street, efficient, sustainable sampling is key. Image Credit: Richard Quinn.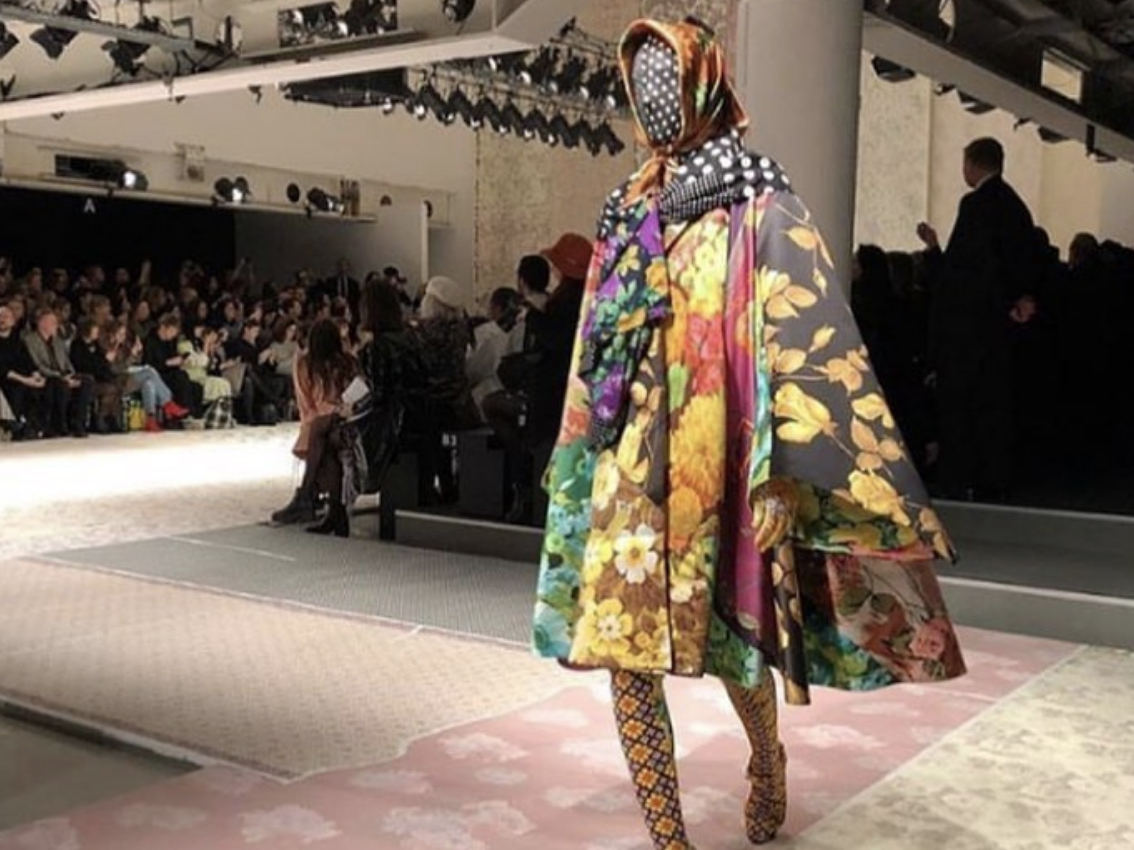 Caption: The Sampling process allows the designer to assess the commercial viability of each garment or creation at its origination, and then modify or discard the concept as appropriate. Image Credit: Richard Quinn.

A Digitised workflow using software such as Optitex, Gerber, Lectra or Bronzwear allows the designer to prepare virtual Toiles (sample garments), which only exist virtually, and digitally on screen, with no requirement for a physical sewn sample prior to approval. Available as 3D simulations, the Designer can adjust and fine-tune the garment for fit, and style and also apply the printed artwork pattern. Defining the printed pattern scale or switching fabric choice, to display a virtual twin of the final garment on screen in real-time. As a digital twin the garment can be approved remotely and sent on into the supply chain for production, saving time and precious resources.

The flexibility and speed of the digital process cannot be emphasised enough, digitized production sampling offers a sustainable alternative to the Fashion, Sportwear and Athleisure Industries. Harnessed by the Fashion designer such technologies facilitate efficient, creative workflows the have been embraced by the worlds fashion Industry and the Fashion catwalks are bursting with digitally print collections.

Mary Katrantzou, who started her digital journey more than ten years ago.
Her first Pret a Porter collection was launched during London Fashion Week in 2008, and with sponsorship from the British Fashion Council her brand has gone from strength to strength over the years.
Katrantou has featured collections inspired by the artworks of Rene Magritte, fragments of Design Publications, and her work embodies volume, depth and perspective, where the brands clothes utilise the creative freedom of the digital panel printing process to create a three-dimensional quality in their Katrantzou collections.

"With digital printing you get that precision engineering where everything is marked around the body in a perfect way" Mary Katrantzou

Many have followed her path utilising digital technology as an essential component to their collections, and of these, perhaps the most notable of the last few years is Richard Quinn. Richard first created a stir with his MA graduate show at Central Saint Martins, London. In 2016, Richard won the international 2017 H&M Design Award, and has been featured in Vogue magazine, endorsed by supermodel Adwoa Aboah on Instagram, and has been marked by both The Sunday Times, Dazed Magazine and the British Fashion Council as a cultural influencer and one to watch.

With the aid of Epson dye sublimation technology and their expertise, Richard's star has been in the ascendant. Central to this rise has been the Richard Quinn Print Studio. Conceived by Richard to be a creative hub to work and explore, the London studio is kitted out with an Epson SureColor SC-F9200 wide-format dye sublimation printer.

The digital dye-sublimation printer sits alongside manual screen-printing lines and has enabled Richard to create and produce his cutting-edge textile collections in their entirety – from the initial sketch through to the first strut on the catwalk.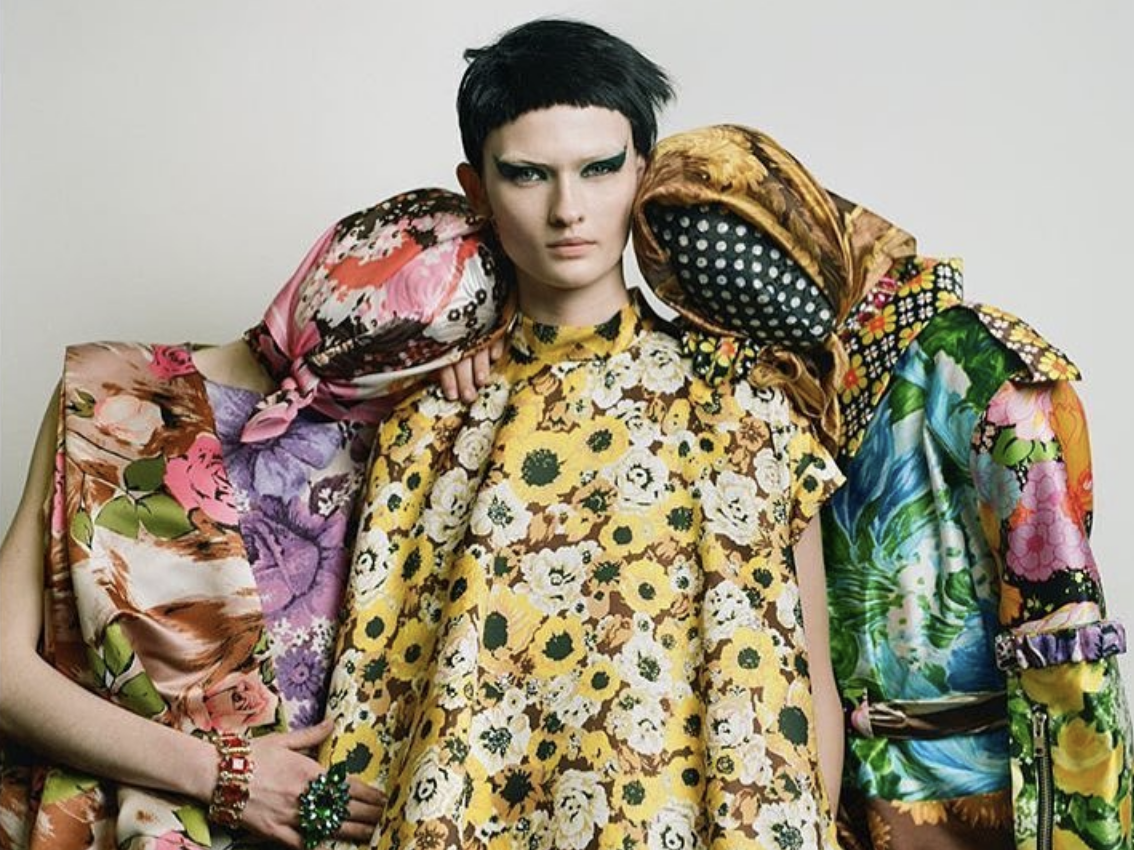 Caption: Richard and Epson technicians have formed a close partnership, with Richard learning from Epson how to make the most of the SureColor SC-F9200's flexibility, and Epson learning from a new fashion pioneer how to push boundaries in the Fashion industry. Image Credit: Richard Quinn.

The Epson's SureColor SC-F9200's ease of use, reliability, and ability to print on many different fabrics have given life to Richard's bright, vibrant collections – some of which even feature pieces printed on foil.

"I love the SureColor because it produces superb quality printed textiles," says Richard. "I used Epson printers at Central St Martins for my graduation collection and it was important that I had one here in my studio working around the clock, producing vibrant colours, and capturing all the fine details and textures I want. This flexible machine gives me the freedom to experiment with many different fabrics and new substrates. It's great being able to create a textile design, print it and create an outfit - all on site within hours."

Digital Textile Printing for fashion is advancing on all fronts, and on all the worlds catwalks, in London with IA Design, Simone Rocha, Dries van Noten, Peter Pilotto and Hussein Chalayan, in Paris with Anrealage and Issaye Miyake and in Milan with Laura Strambi.

It's a successful story of progress for Digital Textile Printing in the fashion marketplace, defined by design but also hard commercial common sense.
As sustainable manufacturing becomes a driver for change, apparel and textile manufacturers find themselves increasingly forced to find ways to bring their supply chain under control.

The digitised workflow meets the demands of a sustainable culture. Digital Textile Printing and applied software solutions continue to demonstrate how to control costs and increase the agility and diversity of the fashion brands inventory. Stock control and on demand production offers a sustainable business model utilising digital technologies.

Hard economic good sense is finding these new roads to market to increase profitability and deliver product diversity, with Digital Textile Printing leading this Fashion Revolution.

As the undoubted benefits of Digital Textile Printing come to be understood by all, from entry level businesses to the super brands, Digital technologies will continue to gain potency as the powerhouse of design to become an essential component of the fashion business model of the future.

Interested in joining our community?
Enquire today about joining your local FESPA Association or FESPA Direct