Features
Digital Printing Nudges Textile Sustainability Forwards Towards Carbon Neutrality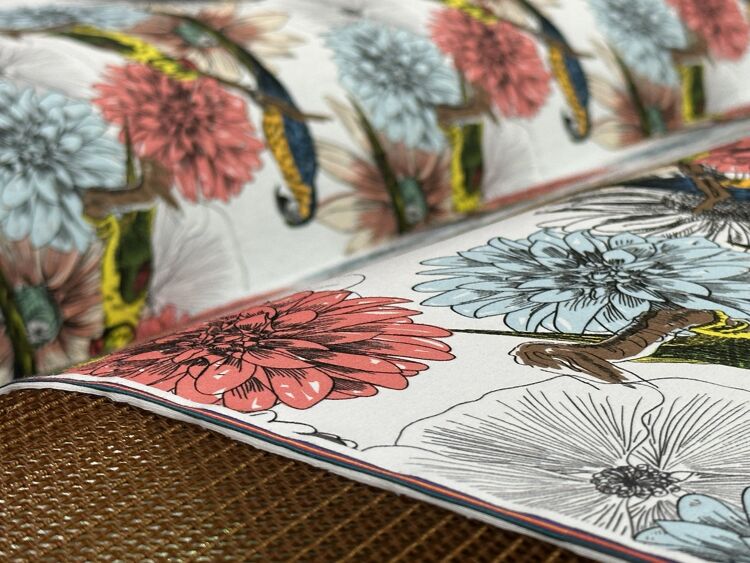 In the quest for printed textile sustainability, inkjet offers the printing industry, a key technology for carbon neutrality and beyond that to net-zero.
Carbon neutral means that any CO2 released into the atmosphere from a company's activities is balanced by investment in 'carbon sinks' that absorb CO2. This balancing of emissions is achieved in two ways, firstly and of primary importance: by reducing in-house and supply chain emissions during manufacture, and secondly by investment in highly visible offset programmes.

Below we look at how the print industry is addressing market shifts to deploy the technology required for systemic change, and we explore the potential benefits for the print industry and the planet.

A great effort has and continues to focus on the reduction of primary energy and water usage - such as bleaching, dyeing and printing. Digital textile printing, known for its efficient use of resources, and enabled by the market trend for shorter lead times and close proximity production, is proving to be an important element in the environmental manufacturing paradigm. As we approach climate deadlines and associated legislation, there is an industry-wide impetus underway, and one that continues to deliver far reaching consequences.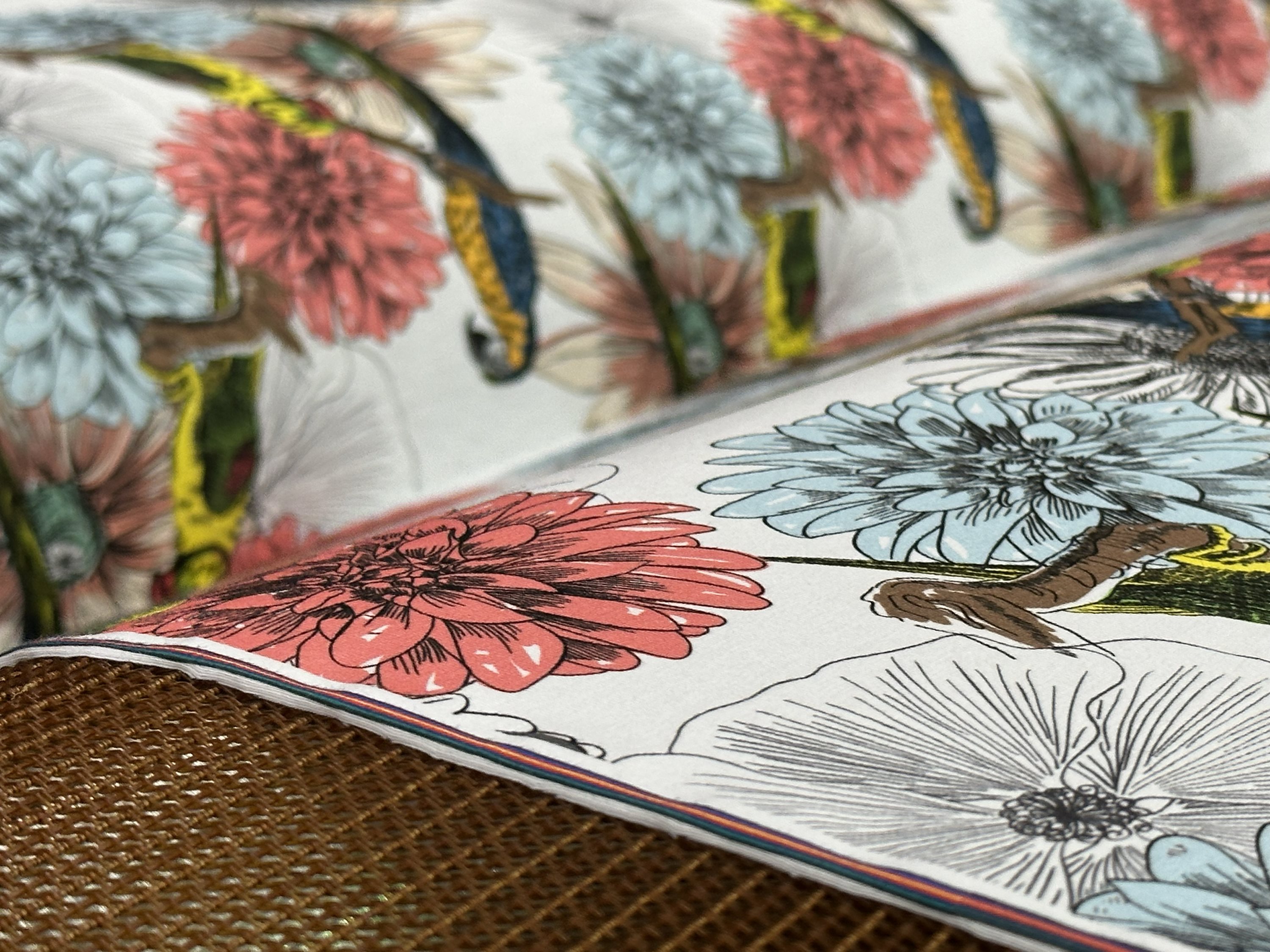 Image credit: EFI Reggiani – ecoTERRA
What are the environmental savings when digitally printing textiles?
Looking at the main headlines: Water and Energy - Inkjet textile printing technology is likely to consume approximately 60% less water and typically 30% less energy when compared to the standard rotary textile process (as stated by MS Printing Solutions). Savings will vary dependent on inks, method and manufacturing process.

That's great progress but looking at a wider picture - there are many opportunities, process options and new applications/innovations across the textile industry with which we can cumulatively save precious resources. And whilst the estimates above are impressive, it remains difficult to be more accurate and to provide reliable carbon calculations. Transparency and traceability are improving (slowly) across all tiers of the industry - until we can take a 360 view of all process in the supply chain, we cannot be more factual.

Paolo Crespi, Commercial Director of Epson Como Printing Technologies explained "I am convinced that today companies must commit themselves more than ever before to act directly on the problem of global warming. And this means producing better, with the involvement of the supply chain in order to reduce minimal environmental impact. Digital printing technology and the Epson Monna Lisa series offer significant savings in terms of water and electricity consumption."

Taking a wider view, way beyond the actual print process - the adoption of the digital textile printing solution within the supply chain has a significant and positive impact on the carbon footprint of any textile company using the process - particularly when twinned with on-demand production.

We asked Micol Gamba of EFI Reggiani for her comments: "We think that sustainability is a compelling requirement for the industry, that's why the development of green and short printing processes for the textile industry is one of the key drivers in our product roadmap. ecoTERRA has been conceived to respond to the demand for more sustainable printing process. Reducing chemicals, energy and water consumption, as well as simplifying the textile printing experience with an all-in-one solution, and at the same time - ensure a fast time-to-market to provide a solution for on-demand manufacturing."

Micol explained further "EFI Reggiani ecoTERRA is in a few words bringing the entire printing process inside the printer itself, while cutting dramatically chemicals, energy and water consumption along the printing process and inside the printer. All this while delivering also excellent light and wet and dry fastness properties, sharpness in detail and soft hand feel and meeting global regulations and highest industry standards".

Undoubtably the biggest shift in buying behaviour this decade (B2B and B2C) has been on-demand – Sales (ecommerce) and on-demand Production. The economic benefits are now well documented, what isn't yet documented within the public domain are the associated carbon benefits. Firstly: Stock. Traditional business models require a large, finished stock holding, in an on-demand business model, the warehousing space requirement is minimised, thereby reducing the carbon footprint. Additionally, digital textile printing operations typically consume less than 20% of the Industrial footprint required for manufacture, and also worth noting that this reduces of heating cost – another significant reduction in energy consumption.

Mutoh Europe commented: "A digital on-demand printing system enables you to print only the necessary quantities, thus reducing excessive inventories. With plate-less inkjet technology, you can produce water-saving and low-waste printing. While the ability to set up clean working environments with space-saving equipment enables the production of peripheral cities, close to the point of consumption. By linking consuming and producing regions, you reduce time and costs for logistics.

Secondly, as the production of digital printed textiles is increasingly located locally, intercontinental carriage and shipping, so demanding of climate resources, is reduced significantly, and as the supply chain becomes less complex, transport costs spiral downward and GHG emissions reduce."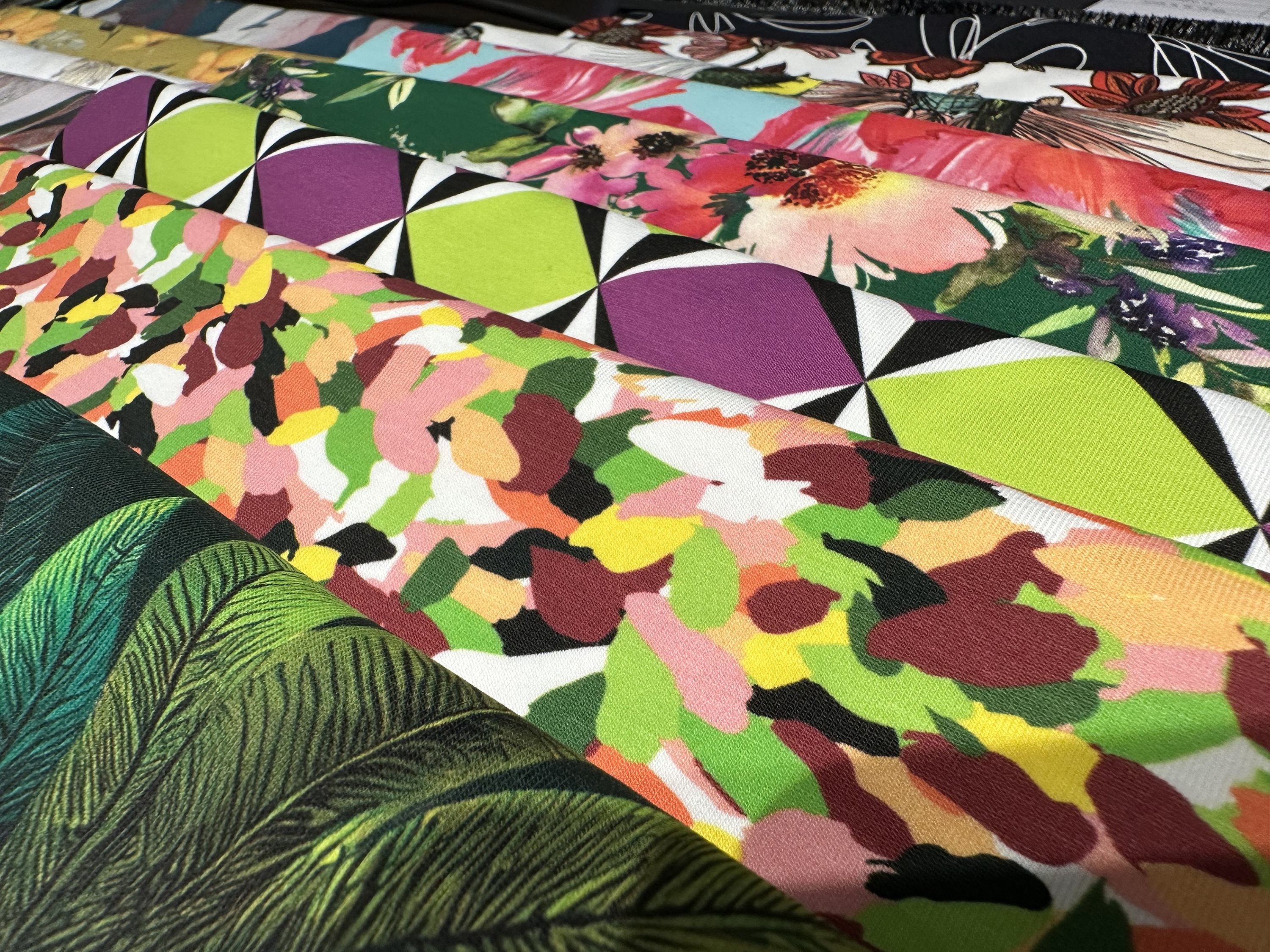 Image credit: EFI Reggiani – ecoTERRA

"Digital printing has created a shift from centralised production and stocking of prints created with analogue equipment to local and on-demand production of digitally printed textiles." Mutoh Europe

Eef De Ridder, Vice President, Graphic Communications Group, Ricoh Europe, explained: "Opportunities in the garment printing industry are developing very quickly. Innovations in Direct to Garment and Direct to Film Technology are presenting textile printing businesses with compelling production capabilities that respond to leading market and environmental pressures. They are enabling them to reduce carbon emissions and water usage with local production, offer greater versioning capabilities with responsive short runs and drive creativity with easy-to-use solutions that deliver high quality results."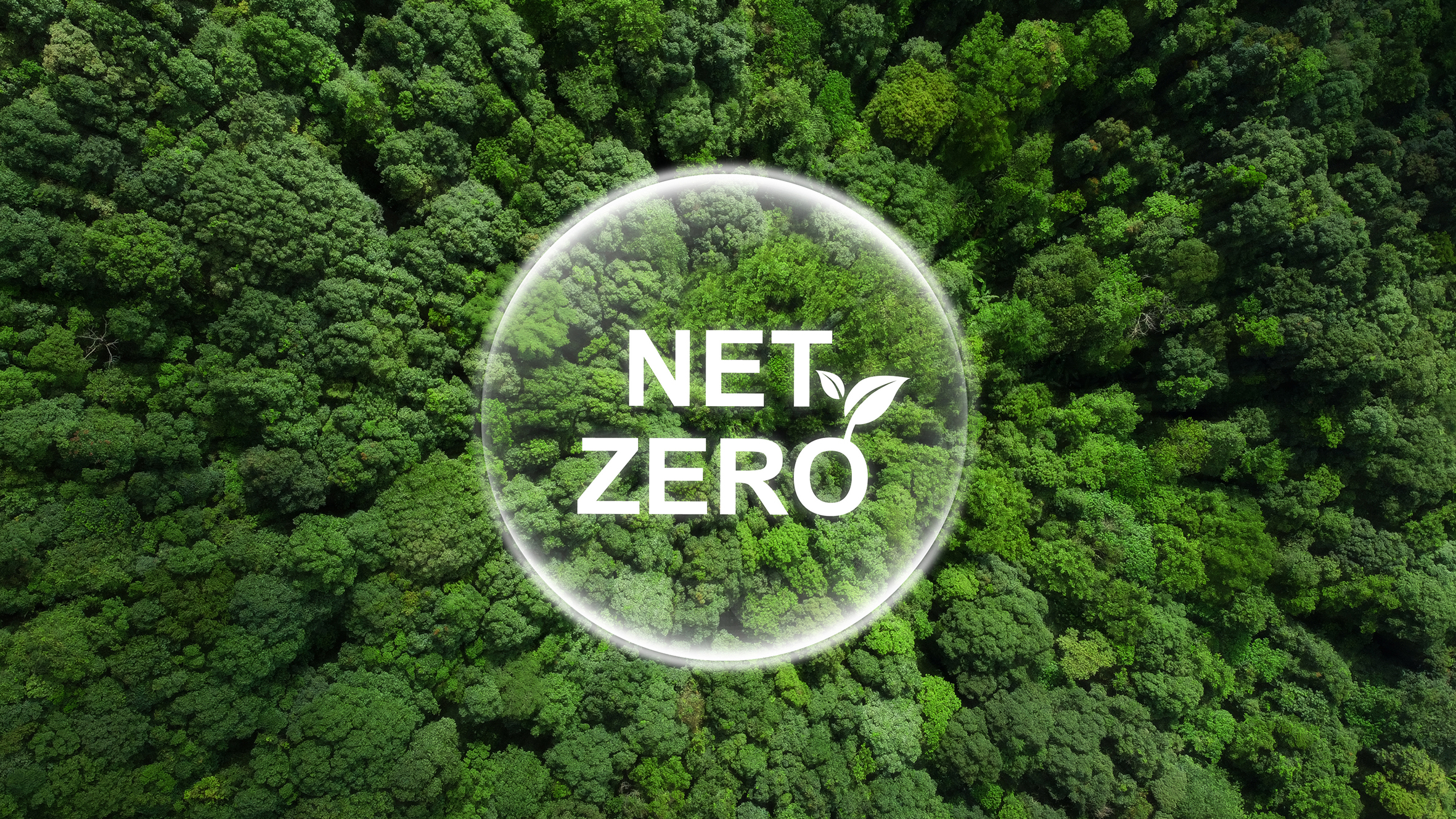 Finally, and perhaps most importantly, the Print-On Demand digital textile print business model offers a waste free alternative to traditional models.

By producing exactly "what the customer wants, and when they want it" – the POD system matches demand and supply exactly. It is widely accepted that 30% of fashion production is over production—apparel that's buried unworn into landfill, sold for a loss - on-demand production technology stands to eliminate this waste, reducing the textile systems carbon footprint substantially.

All these factors bundled together add up to the significant impact of digital textile printing can add on the carbon footprint of any organisation, as they seek to manage and offset their environmental impact.

Omer Kulka, Chief Marketing Officer at Kornit Digital commented "Our vision is not only to produce superior technologies but also create better experiences for our customers, as well as their customers, whether it takes place in the physical world, the virtual world – or both. Kornit is committed to helping the industry eliminate waste to answer the sustainability imperative, while settling for nothing less than graphic brilliance and the most rigorous quality standards."

The drive to carbon neutrality and eco-responsibility has echoed resolutely across the digital textile print community, with many environmental success stories to share. As the global footprint of digital textile printing market continues to grow - $7.9 billion by 2030, at a CAGR of 14.8% from 2021 to 2030 - the industry has an opportunity to make an equally impressive reduction in the carbon footprint of the printed textile industry.
Interested in joining our community?
Enquire today about joining your local FESPA Association or FESPA Direct