Features
Coastruction aims to save coral reefs with 3D print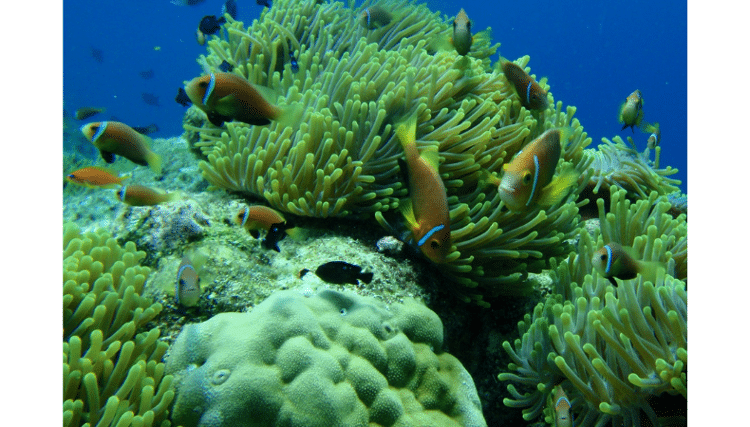 Dutch start-up Coastruction has launched a crowdfunding campaign to support its efforts to manufacture a 3D printer it said could be used to help save reefs around the world.
The destruction of coral reefs and the impact on the wildlife that lives in such environments has been well documented in recent years, with a report published in October 2020 showing that more than half of the Great Barrier Reef in Australia had been lost since 1995 due to warmer seas driven by climate change.

While governments are now working together on a range of projects to combat climate change, scientists have argued that more needs to be done to protect and repair natural features such as coral reefs.

Coastruction has stepped up to the task by developing a new technique whereby a unique 3D printer will be used to turn water, sand and cement into new coral reef that can serve as a home to various types of species that live in these environments.

"Unlike many existing artificial reef solutions, we only use three natural materials: water, sand and cement," said 3D print expert Nadia Fani, the founder of Coastruction. "As a result, we can always use local raw materials, such as the sand from the nearest beach or recycled concrete.

"And we do not produce waste. In fact, the process allows for the storing carbon dioxide in the structure forever."

Fani added that the mobile 3D printer offers a number of other advantages, including the ability to work on site, thus limiting environmental impacts caused by transport emissions and also improving inclusiveness through involvement of the local community.

In addition, the freedom of form of the powder bed 3D print technology makes it possible to create a living environment for several key reef species in a single design.

Coastruction has successfully printed smaller structures with a prototype printer – Idefix – during the past two years and now has its sights set on building a new mobile printer called 'Asterix', which it said will have the ability to produce reef structures up to one cubic metre at a time.

To support the project, Coastruction has launched a crowdfunding campaign with the aim of raising €300,000 (£255,392/$337,569). This, it said, will help fund the production of the new printer, which is estimated to be €175,000, as well as €25,000 in test expenses, €75,000 in costs related to a pilot restoration of 50sq m of coral reef and also €25,000 to monitor the success of the pilot.

"We hope people realise that they can really make a difference by making a contribution," Fani said. "We will be eternally grateful for everyone who helps us save the coral reefs."

Interested in joining our community?
Enquire today about joining your local FESPA Association or FESPA Direct