Features
Climate and biodiversity COPs 2022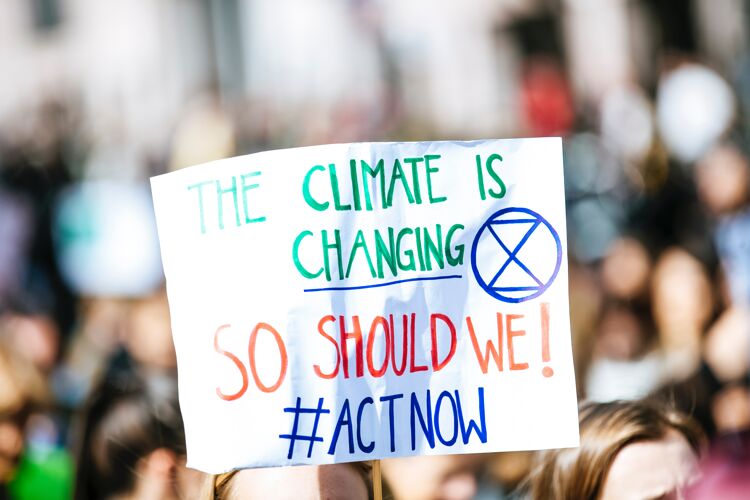 The end of 2022 saw two Conferences of the Parties (COPs): 27 for climate and 15 for biodiversity. Both different topics, very closely entwined, with one common problem – our planet is being damaged by our activities. The solutions are very simple: do less of what's causing the problem and more to put it right.
Both had other commonalities: an agreement that those having most impact on the problems should compensate those at the receiving end to enable them to adapt and, to an extent, overcome what's happening to them, and to avoid having to take the same path as we did. Plus an agreement that something has to be done, with goals and targets set to do so. For both, delivery on all this is the important bit, and currently not happening. As any good business person knows, plans achieve nothing – it's taking the actions within them that counts.
What was agreed
At COP 27 (climate), discussions about compensation, which has been debated for decades, did end with an agreement to provide "loss and damage" funding for vulnerable countries hit hard by climate disasters. The downside of this is that there is no firm plan or detail, nor even fund – this is to be discussed at COP 28 later this year. Funding previously agreed to help developing countries take a low-carbon path is still not on track to meet a target due in 2020.

Academic research has added weight and objectivity to the topic: the World Weather Attribution initiative is a collaboration between several universities around the world, founded to analyse extreme weather events and determine the contribution made by climate change. This may help with progress, but as US climate envoy John Kerry warned, an urgent response is needed from rich countries. "I've been chronicling the increased frustration and anger of island states and vulnerable countries and small African nations and others around the world that feel victimised by the fact that they are a minuscule component of emissions," he said. "And yet [they are] paying a very high price. Seventeen of the 20 most affected countries in the world, by the climate crisis, are in Africa, and yet 48 sub-Saharan countries total 0.55% of all emissions."

As for improvement plans, they are currently not on track to keep warming below 1.5°C, even if they were all implemented - there is a handy guide to where we are at https://climateactiontracker.org.

Some promises appear forgotten: for example, although 145 nations promised to halt deforestation by 2030, only 26 of them joined the partnership set up at COP27. But there is hope, with Brazil's newly elected president committing to reversing destruction of the Amazon forest, the passing of the US Inflation Reduction Act with its $369bn package of climate investments, and provisional agreement on new climate legislation in Europe amongst future measures.

At COP 15 (biodiversity), a very promising deal was agreed to have 30% of the globe's land and seas protected by 2030, with funding to make it happen. This sounds wonderful except that of the Aichi targets, agreed at COP10, not one was fully achieved; as with the climate agreements, the story is very nice promises, but they must be followed through, and the funding must be provided.

Human beings control most of our ice-free land mass, altering habitats: limiting foraging areas, bringing light at night that changes feeding and mating patterns of nocturnal creatures, changing soil structure and polluting the air and water, as well as deliberate destruction of 'pests'. Wildlife is being lost – from all the insects that used to feed birds (and which used to splat on windscreens when driving – have you noticed how much cleaner your windscreen stays on long journeys?), all the pollinators, all the creeping things in the soil that add nutrients and maintain structure, to the larger creatures. Valuable plants are disappearing. And climate change is adding to this, stressing life and changing other patterns in the cycle of life, on top of all the other problems it brings.

All of which makes it even more important for businesses and individuals to take what action they can, rather than leaving it just to the official leaders – business can't achieve it all, but there is a lot that can be done for both climate and biodiversity on individual sites and with careful choice of where investments go, including pensions, and with purchasing policies. The United Nations Sustainable Development Goals and concepts such as Doughnut Economics give good frameworks to work within.

We can also add our voices to demands to politicians, local or otherwise. Not only does this help drive action for sustainability, policies such as those to improve energy security by increasing the share of renewables, to reduce energy demand by increasing access to energy-efficient equipment and effective insulation and helping fund them, to improve public transport and cycling and walking routes, so fewer people need a car to be able to get to work, are also good for small businesses. The connections for biodiversity are less obvious, but still there; exploring them can be interesting food for thought.

The cover image is by Markus Spiske.

Interested in joining our community?
Enquire today about joining your local FESPA Association or FESPA Direct