Features
Choosing the right substrate in digital textile printing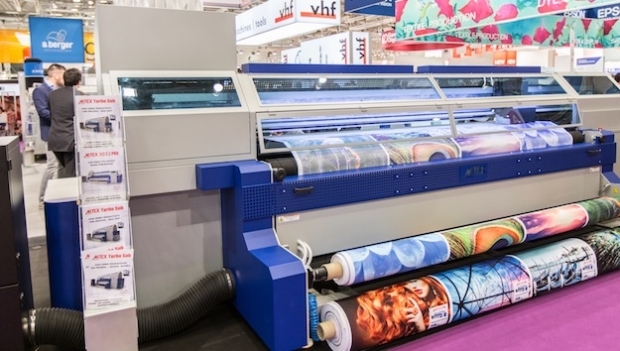 With such a wide variety of work on offer within the digital textile print market, identifying and selecting the most suitable substrates to work with is critical.
Although quite different in the type of work produced within each sector, the traditional and digital textile print markets have a number of key factors in common, including the selection process for substrates.
More traditional print companies have to consider factors such as the type of paper they use in production, while those in digital textile print have to pay attention to a host of other factors not seen in traditional printing due to the wide range of work on offer.
The FESPA Digital Textile Conference 2016 will address these considerations by offering those in attendance access to key information they can use to help make decisions over the use of certain substrates in digital textile print.
Taking place at the RAI Exhibition and Convention Centre in the Dutch capital of Amsterdam on March 8, the event is committed to updating the market on the latest solutions available and showcasing how such technologies can be used to move ahead of the competition in this market.
Don't run the risk
The 2016 event will welcome a host of specialist speakers, each of which will pay attention to certain aspects of digital textile print and offer guidance on how to ensure your business is operating to its maximum potential.
One such speaker is Alberto Masserdotti, group chief executive of leading home textiles producer the Masserdotti Company. Masserdotti will use his session at the event to explain the company's story and share some details of the decision-making process that has helped the firm become so successful.
Speaking ahead of his appearance at the FESPA Digital Textile Conference 2016, Italian Masserdotti explains substrates should form a key part of any decision-making strategy, due to their importance in the overall production process.
"Substrates are one of the two basic things for printing companies," Masserdotti said. "The first, obviously, is the printer. But without a perfect textile, you risk throwing away all of the production, or even worse, having unstable colour rendering and colours."
But how do you find out if you are using the right substrates without too much cost or time? Masserdotti simply states that printers should be running a range of tests on materials, which in turn will show up any major issues before you get too far into the production process.
"You can only see if everything is OK with the pre-production tests," Masserdotti aid. "In fact, you need to test the machinery and product for a sufficient number of metres, not just two or three. Problems can even come up with the tested materials, because transport and storage can have an influence."
Evolving market
Masserdotti went on to say that substrate choice is now more important than ever due to the current state of the digital textile print sector, which he describes as an "evolving" market. He said that by offering products that are correct first time and stand out in what is becoming a rather crowded market, you will be able to move ahead of competitors.
"The way we see it, the textile market seems to be evolving," Masserdotti said. "Although we've been talking for some years about replacing PVC everywhere, in fact, this is only moderately taking place."
Looking ahead to the FESPA Digital Textile Conference, Masserdotti said that the event will serve as a valuable source of information for those within the digital textile print market as it allows them to get up close and personal with experts that can provide the necessary guidance to help their company get on the right track to growth in 2016 and beyond.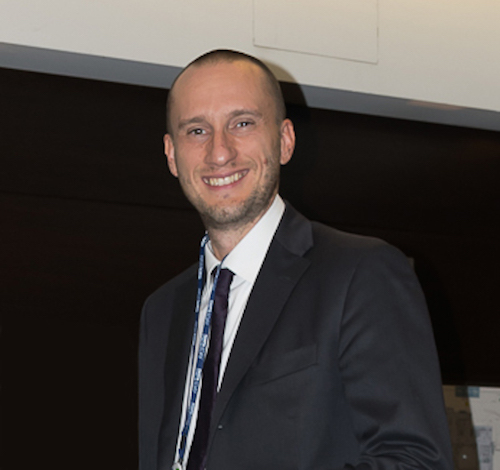 Alberto Masserdotti will be joined by a host of other specialist speakers at the 2016 edition of the FESPA digital Textile Conference on March 8 in Amsterdam.
"I prefer conferences to report precise data from global markets – then you can make practical considerations – and not just suppositions or case histories that only take the market partially into account," Masserdotti said.
Masserdotti's session will focus on the success of his company, which is widely regarded as one of the leading producers of home textiles. He said his session will prove useful to not only companies in the European market, but also those from further afield.
"I'll be talking about two best practices relating to two different productions - a maxi-canvas and a fortnightly continuous production," Masserdotti said. "I hope they're examples of how textiles can be used in the world, not just in the European or Italian markets."
For those interested in substrates and finding out more about the selection process for such materials, a number of other sessions may also be of use.
Lorenzo Villa, managing director of Density, will head up a panel discussion from 11:30 until 12, during which a team of experts will share their thoughts on the latest developments in digital textile print technology. The panel will consider what is changing and the impact it will have for both printers and end-users, with substrates amongst the topics expected to be on the agenda.
An afternoon session by Alan Shaw from the Centre for Advanced Textiles is also expected to generate plenty of interest amongst visitors. Shaw will look at the different processes involved in boosting the appearance, texture or performance of a fabric, paying attention to factors such as substrates and materials, and the impact they can have on the final product.
Digital textile print may seem like an attractive prospect for companies, but it is important to consider the many differences compared to traditional print. Those in this sector have to pay attention to factors that they may not be too familiar with, such as fabric and the effect of ink on this material, if they are to ensure the work they produce is of a high standard.
The FESPA Digital Textile Conference 2016 will give companies the chance to ask leading figures for their advice on how to succeed and prosper in this exciting and expanding market. To find out more about these presentations, in addition to a full seminar schedule, visit: dtc.fespa.com
Interested in joining our community?
Enquire today about joining your local FESPA Association or FESPA Direct