Features
Choosing the right cutting plotter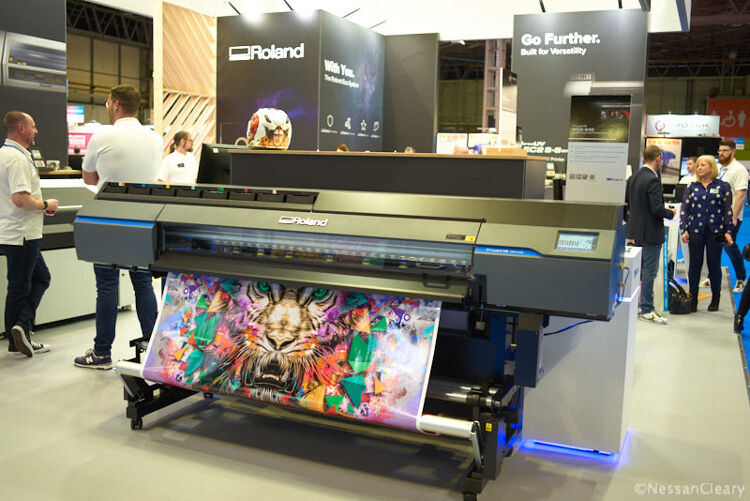 Cutting plotters can be used across a wide range of different applications but they last a long time, Nessan Cleary discusses how you ensure that you choose the right plotter for your needs.
There was a time, before large format printing really took off, when sign makers would routinely cut out vinyl letters and shapes on a cutting plotter. Despite the advent of digital printing and the ease of producing colourful graphics, many companies still pick up a surprising amount of this sort of work. Cutting plotters can also be used to cut out stickers, short run labels, vehicle and window graphics and a range of similar jobs as well as patterns for textile production.
The main thing to look for is the cutting pressure, with the greater the amount of pressure that the cutting blade can bring to bear, the wider the range of materials they can cut through. Cutting plotters should also be able to offer different types of cutting, from half cutting through the top layer while leaving the backing sheet uncut, up to full cutting right through the whole sheet, as well as perforated cuts. The other issue to test for is the ability to cut around corners, both in terms of the accuracy in following the cutting pattern, and the quality of the cut itself, without tearing the media around the cut line.
Naturally these plotters should also have some form of optical system to recognise registration marks to orientate the knife and know where to start from. And there should be a barcode reader to pick the correct cutting pattern for the job in hand.
Cutting plotters
There are several cutting plotters available, far too many to list them all here, so we've picked out some of the more common models to illustrate the features available.
Mimaki has just launched a new range of entry-level cutting plotters, the CG-AR series. Mark Sollman, product manager for Mimaki Europe, commented: "It used to be that a lot of sign makers would start with a cutting plotter before stepping up to an integrated printer so cutting plotters are very important to us."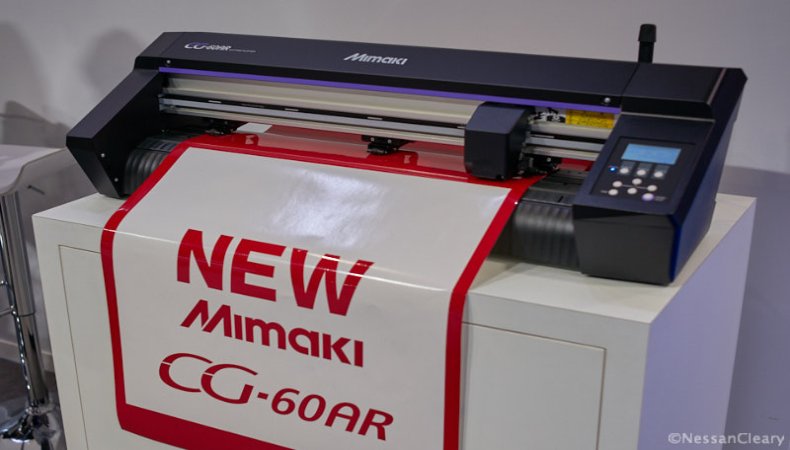 Mimaki has recently introduced a new CG-AR series of cutting plotters including this 600mm version. ©Nessan Cleary

There are three models, with the main difference being the cutting widths of 606mm, 1070mm and 1370mm. Mimaki has improved the cutting pressure to 550g, which allows them to cut through a wider range of materials, including PVC, rubber sheets and also cardboard. They have a cutting speed of 750 mm/sec. There's also an optional line-marking gauge to create a fold line, useful for applications such as packaging.
Roland sells the Camm-1 GR2 series which includes the 1.6m wide GR2-640 and the 1.3m wide GR2-540. These can generate a cutting force of 600g and run at a cutting speed of up to 1530 mm/sec with an accuracy of 0.25mm. They can be integrated with Roland's printers and will detect crop marks for a print and cut workflow. They come with a GR2 edition of SAi's FlexiSign design software.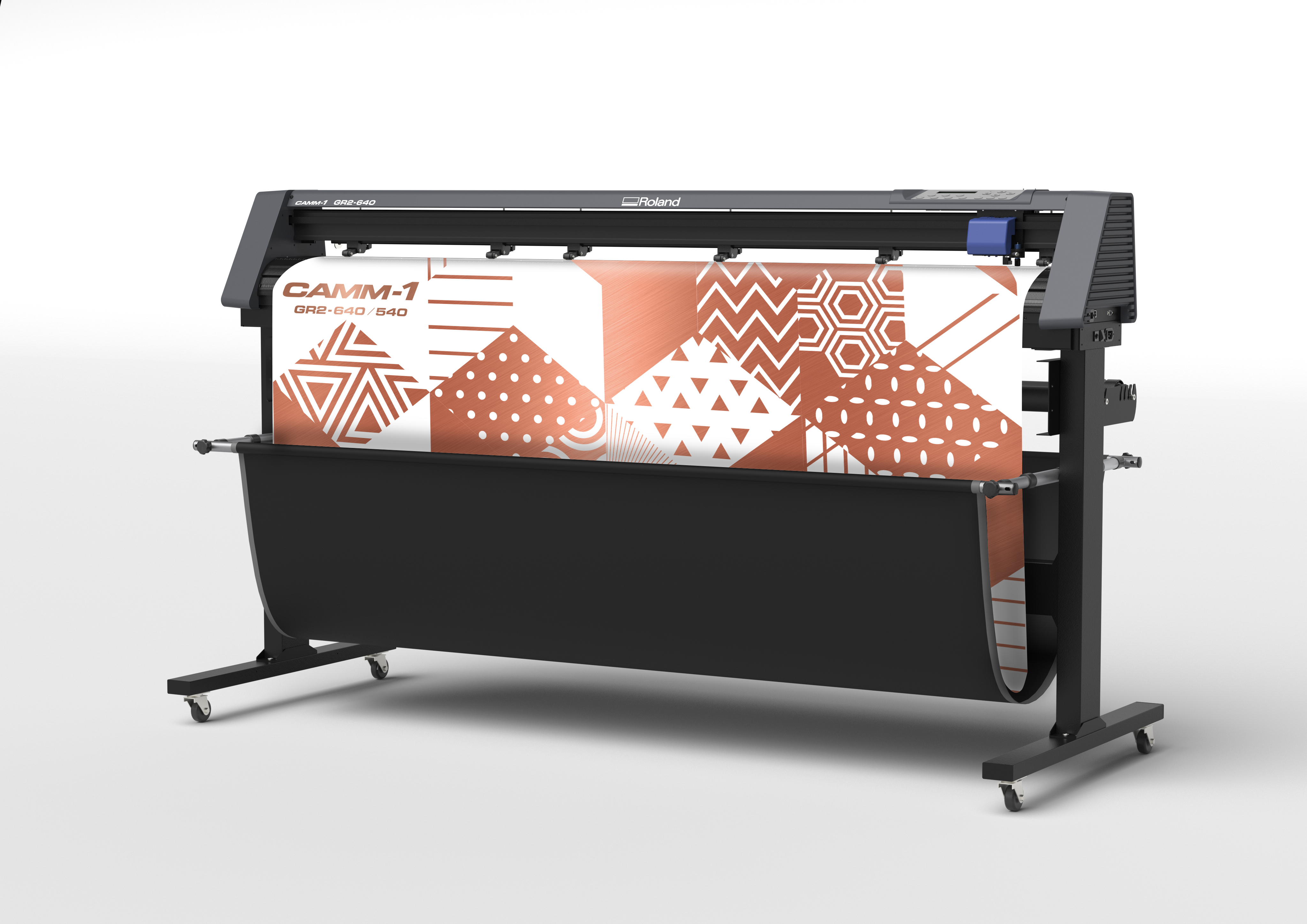 Roland has launched the third generation of its TrueVis VG series of printer cutter machines. ©Nessan Cleary

For the Sign and display market, Summa sells the entry level S-One range of drag knife cutters. These are available in several sizes, including 60cm, 120cm, 140cm and 160cm. They have a knife pressure of up to 600g and can cut at a rate of 1131mm/sec with an accuracy of 0.25mm.
Summa gets around the risk of the drag knife tearing the media when it changes direction by stopping the cutting action at the corners, dragging the knife through the corner and then restarting the cutting. These plotters come with Summa's OPOS optical positioning system to guarantee registration for cutting, as well as a barcode reader to automatically ensure that the cutting patterns match up with the right jobs. Summa also sells the more expensive S Class 2, which offer tangential cutting for more difficult substrates as well as a drag knife.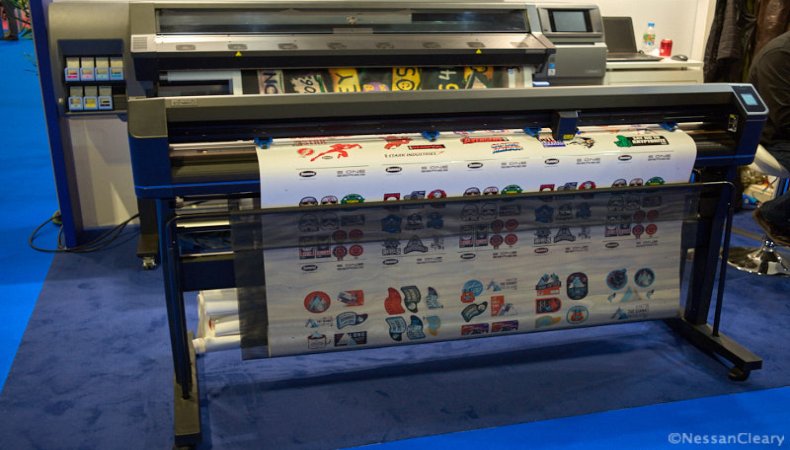 Summa's main offering to the sign and display market is this S One D160 cutting plotter. ©Nessan Cleary

Graphtec produces a number of cost-effective cutting plotters, such as the FC9000 series. This is available in four widths of 750mm, 1000mm, 1400mm and 1600mm. They can produce a cutting force of 600g and a maximum cutting speed of 1485mm/sec. They have a barcode reader and can be networked. They come with Graphtec Pro Studio software, as well as a plug-in, Cutting Master 4, which works with both Adobe Illustrator and CorelDraw.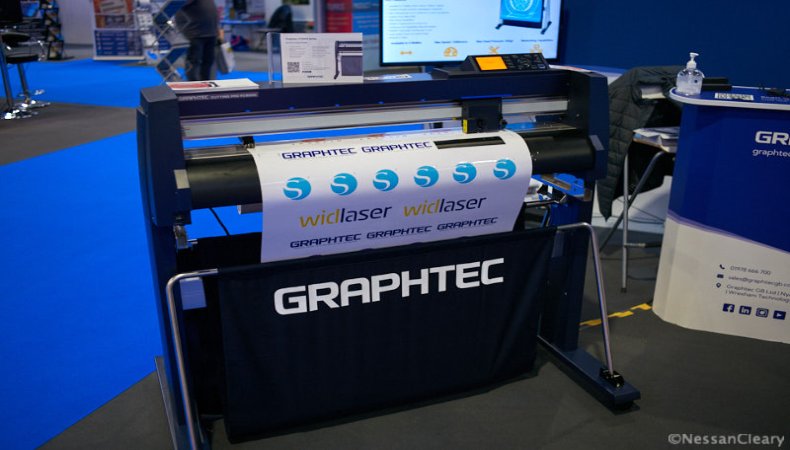 Graphtec makes this FC9000 cutting plotter, available in four widths. ©Nessan Cleary
Print and cut machines
Aside from dedicated cutting plotters, several vendors also produce rollfed printers complete with integrated cutting heads. Duncan Jefferies, marketing manager for Mimaki's UK distributor Hybrid Services, argues that there are advantages to both integrated and separated cutting plotters, depending on an individual sign shop's circumstances. He explains: "An integrated printer and cutter has a smaller footprint and the capital investment will be a lot lower. And you could say that the workflow is a little simpler because a lot of the processes are automated." However, he adds: "Generally people opt for dedicated printers and cutting plotters because the productivity is greater and you can print and cut at the same time."
Nonetheless, both Roland and Mimaki have recently introduced new integrated Printer Cutter machines. Mimaki announced a new 330 series of solvent printers, which have an XY slitter to slit the media as well as cut it lengthwise. The range includes the CJV print and cut versions, available in 1.3m and 1.6m widths. There's a choice of inksets with up to eight colours, and print resolution up to 1200 dpi. When it comes to cutting, it can produce up to 450g of pressure and cuts at up to 300mm/sec.
Roland has been demonstrating its third generation TrueVis VG3 solvent printers, available in 1.3m and 1.6m widths. This can print with up to eight colours at a resolution of 1200 dpi. For cutting, it can generate a cut pressure of 500g and can cut at up to 300 mm/sec.
Software
As well as the cutting plotter, you'll need to create a cutting file in an artwork program such as Adobe Illustrator or CorelDraw. Most vendors will also supply a plug-in for these programs with their plotters that can create the necessary registration marks, that can be printed alongside the graphic. Most RIPs should also be able to produce a barcode with additional information. Mimaki's RasterLink, for example, can generate an ID Cut barcode that ensures operators have matched the right print job with the right cutting path, and that the sheets are orientated correctly in the plotter.
Most distributors will sell both the printer and cutting plotter as a bundle complete with any associated software, which should be cheaper than buying the individual items on their own. However, it's worth considering that the cutting plotter will have a much longer lifespan than any printer so that you will be able to keep using the same cutter long after you've upgraded the printer. So its sensible to check that there's nothing in the software that limits you to using the plotter with the same brand of printer.
Interested in joining our community?
Enquire today about joining your local FESPA Association or FESPA Direct