Features
Chemistry is Changing the Digital Printing World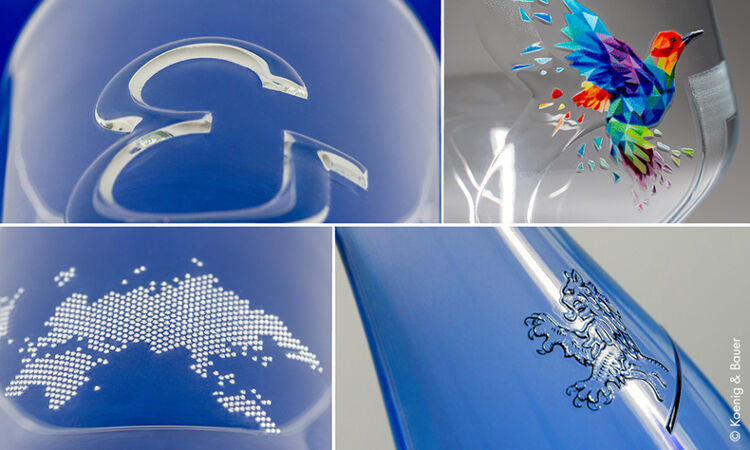 When the newest printing hardware products are launched, having launch parties are quite common. Although they do not receive as much attention, inks and other fluids are just as important for digital print applications. Sonja Angerer shares 3 current consumables trends in the digital printing industry.
Trend 1: 3D Decorations on Standard Glass Products
While printing digitally on flat glass has been very common for many years, textured decorations usually require various preparatory steps prior to embossing, including expensive moulds. Up until now, this has made the analogue embossing technology unsuitable for highly customised or individualized glass items.

Marabu and Koenig & Bauer have partnered to create a pioneering digital solution, based on Marabu ink technology and the Koenig & Bauer Kammann K15 and K20 family. It allows the direct printing of a wide range of highly customized glass products, ranging from one-off items to large industrial-scale volumes.
Why is printed 3D Glass decoration important?
Printed interior decoration has become more relevant especially when homeowners are prepared to spend a significant amount of money on their home.
While printing in large quantities on 3D glass will likely continue to be the focus of printers who are experts in glass, it may help strengthen the markets for other individualized home décor goods, including vases and tableware.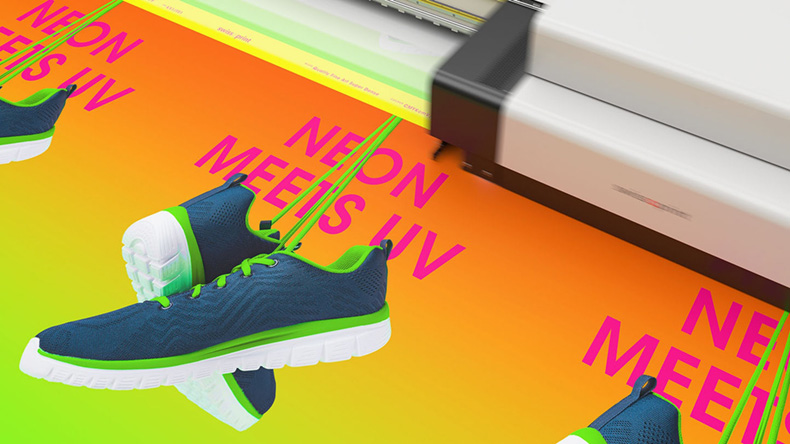 CAPTION: UV Neon inks may provide new market opportunities for security signage applicates. Image credit: Swissqprint.
Trend 2: UV Neon inks
During August 2021, Swissqprint launched two new inks for their entire line of LED flatbed or roll-to-roll printers. Neon Pink and Neon Yellow are now available as optional spot colours that can be retrofitted at any time across existing Swissqprint products. With the two spot colour inks, the complete Neon colour palette with Neon Yellow, Neon Green, Neon Pink and Neon Orange palette can be achieved.

Neon colour is not completely unheard of in digital printing, as the Roland Texart SBL3 sublimation inks have recently become available in Neon Yellow and Pink, and Oki have been offering Eco Solvent and toner based Neon solutions for years. Now could be the perfect time for Neon inks to gain popularity.
Why are UV neon inks useful?
Swissqprint UV Neon inks glow in daylight and are fluorescent in black light. They can be used for creative promotional posters and POS materials, as well as guidance systems for events and trade shows, including batches and wristbands. Visitor and emergency guiding systems is a market that is expected to grow in future years.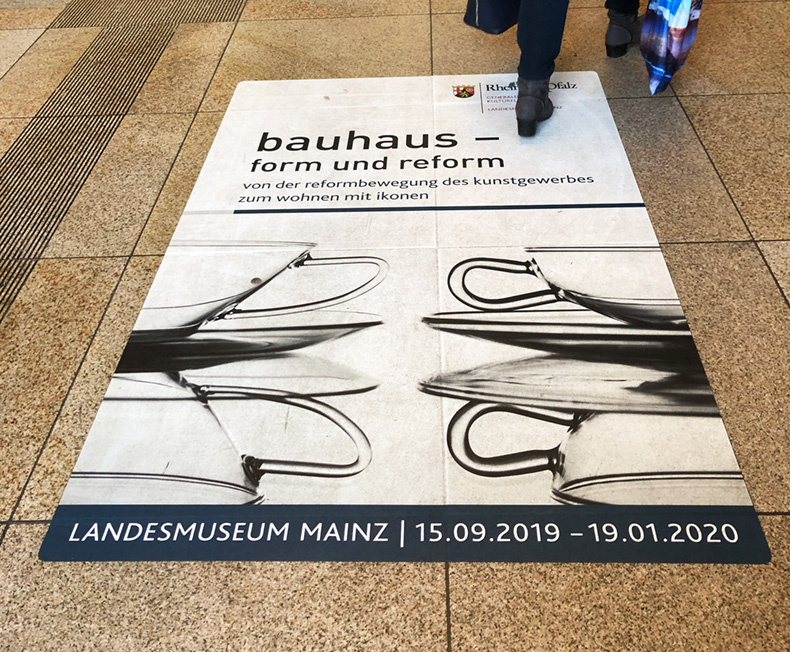 CAPTION: With new varnishing options, anti-slip digital printed flooring is predicted to feature in schools and hospitals and various public spaces. Image credit: S. Angerer
Trend 3: Varnish Option for Boards and Foils
The Bürkle LFC system has been used to finish printed and unprinted boards (mainly with clear varnish) for years. They now offer two more UV lacquer options: coloured UV finish and anti-slip varnish. With the UV colour option for boards, it is much easier to achieve large, uniform full colour designs, as the boards can be prepared with only a layer in the custom colour required (Video). With a printer with a white ink option, printing onto those boards will allow for brilliant pictures while using significantly less digital printing ink. Therefore, this reduces the environmental footprint of the application in the process.

Another interesting option is anti-slip lacquer which turns any board or roll-to-roll substrate, printed or unprinted, into an anti-slip surface with R11 certification using a Bürkle LFC (Video).
Why Should I Be Interested In Varnishing Options?
Many printers work with a Bürkle LFC or similar system already, but currently only use it for clear varnish. The anti-slip option could open new interesting markets that were previously not suitable for digitally printed solutions such as floorings in care homes, event areas, hospitals and schools.
Consumables Make All the Difference
In the next few years, digital printing markets are likely to move from traditional outdoor and POS applications to markets that were previously focused on analogue printing. With new processes and solutions, this will give printers the opportunity to enter these new markets, especially if the new options can be retrofitted with existing gear.

Interested in joining our community?
Enquire today about joining your local FESPA Association or FESPA Direct