Features
Changes in printed textile production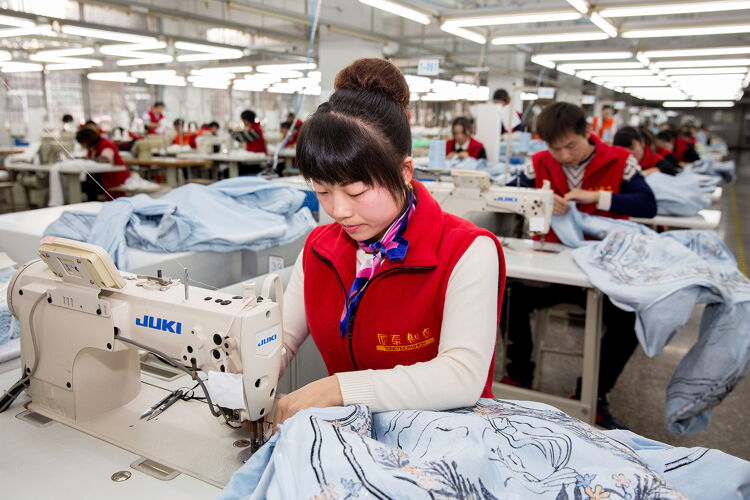 Ton Rombout discusses how the market for digital textile printing is gaining market opportunities.
While screen printing is still by far the leading print technology in the textile industry (almost 97%), digitally printed textiles are on the up. However, the growth rate is not the same for every segment in the textile market and also differs per region.

The value chain of the different kinds of textile printers we come across nowadays, in the media and at exhibitions, gives us an insight into the opportunities and bottlenecks in textile printing using smaller printing systems throughout the entire value chain.
Trends and developments
240 million packages were ordered in the Netherlands alone in 2018, which equates to approximately 650,000 a day. In a major city such as New York more than one and a half million packages are delivered every day. In 2009 that number was less than 360,000. Online shoppers mainly tend to buy clothes and shoes.

Having a presence on the internet means that you can show clothes that can be made to order. This has led to some small but notable changes in the market with regards to textile printing on-demand, which can be produced with smaller printers, in small batches or even as a run of just one. There's no longer a need for large screen printing systems in this case.
Exclusivity
The fashion industry is basically meant to offer people exclusivity. However, most of the time it isn't all that exclusive and you still have to pay considerable amounts of money to get an individual jacket, trousers or bikini, for example. Brands should therefore look at the opportunity to provide examples of an item of clothing on a website, so customers can chose how they want it to look before purchasing it.

Having said that, buying clothes online is still a tricky business, because we all have individual measurements, resulting in a real risk of clothes not fitting properly. Just ask yourself how many times you sent things back for that very reason.
Demand first, then production
Selling clothes via the internet has one major advantage: you have an exact overview of the numbers you have to produce. Moreover, there's no need to guess how many copies of a product you will have to produce for a specific region or indeed worldwide.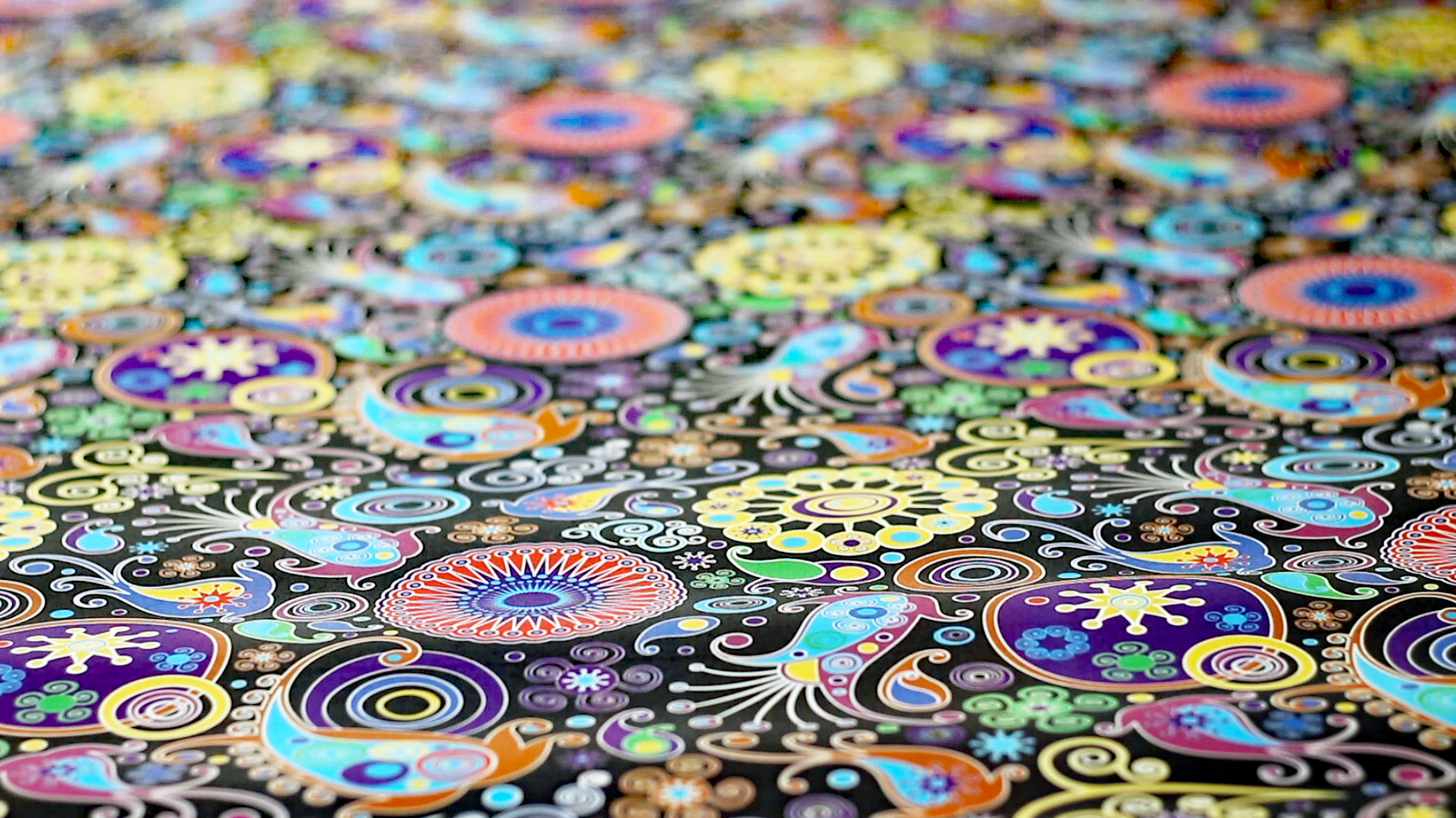 Caption: Close-Up Tiger-MkII Print Result.

Secondly, this could also be better for the environment, another recurring issue when it comes to deciding whether or not to print digitally. Less or no waste is a big deal in retail nowadays and we have already come across some rather fascinating solutions in this respect. Some companies devote a lot of attention to this issue, e.g. the Houdini Half-Earth project. Claiming to be a trailblazer in sustainable innovation in its quest to become regenerative, the Stockholm based Houdini Sportswear (outdoor sportswear) company continues to break new ground.

Examples of lifestyle aspects that will be explored as part of their initiative include:
Having a significantly smaller wardrobe that lasts longer and caters to a wider range of needs, including spending time in the outdoors.
Accessing a shared wardrobe through product-as-a-service solutions, catering to an unlimited range of activities whilst being more resource efficient.
Being part of a connected community for peer-to-peer sharing of gear and experiences, open source innovation and sharing of knowledge and insights.
Multiple outdoor experiences and exposure to the natural environment focused on wellbeing, which would lead to a decrease in advertising exposure.
Values shifting towards less material consumption, more time spent being active and communing with nature. Also making walking, bike commuting and ski touring the preferred alternative to motorised mobility and local adventures or sustainable travel destinations the preferred choice for holidays.
Greater awareness and behaviours shifting towards less impactful and regenerative lifestyles.

The report has assessed the impact of Houdini's fibre use, from understanding how sheep farming and grazing affects the impact that wool garments have on biological diversity in local ecosystems, to its impact on climate change on a global scale.

"With its constant and innovative focus on circular production, the Stockholm based Houdini Sportswear company continues to break new ground within the clothing industry. Garments in each collection are designed to maximise user experience, comfort and functionality, combined with sustainability and recycling. Taking the next step, Houdini now composts worn clothing and cultivates vegetables to be used for a unique fine dining menu composed by the celebrated chef Sebastian Thureson."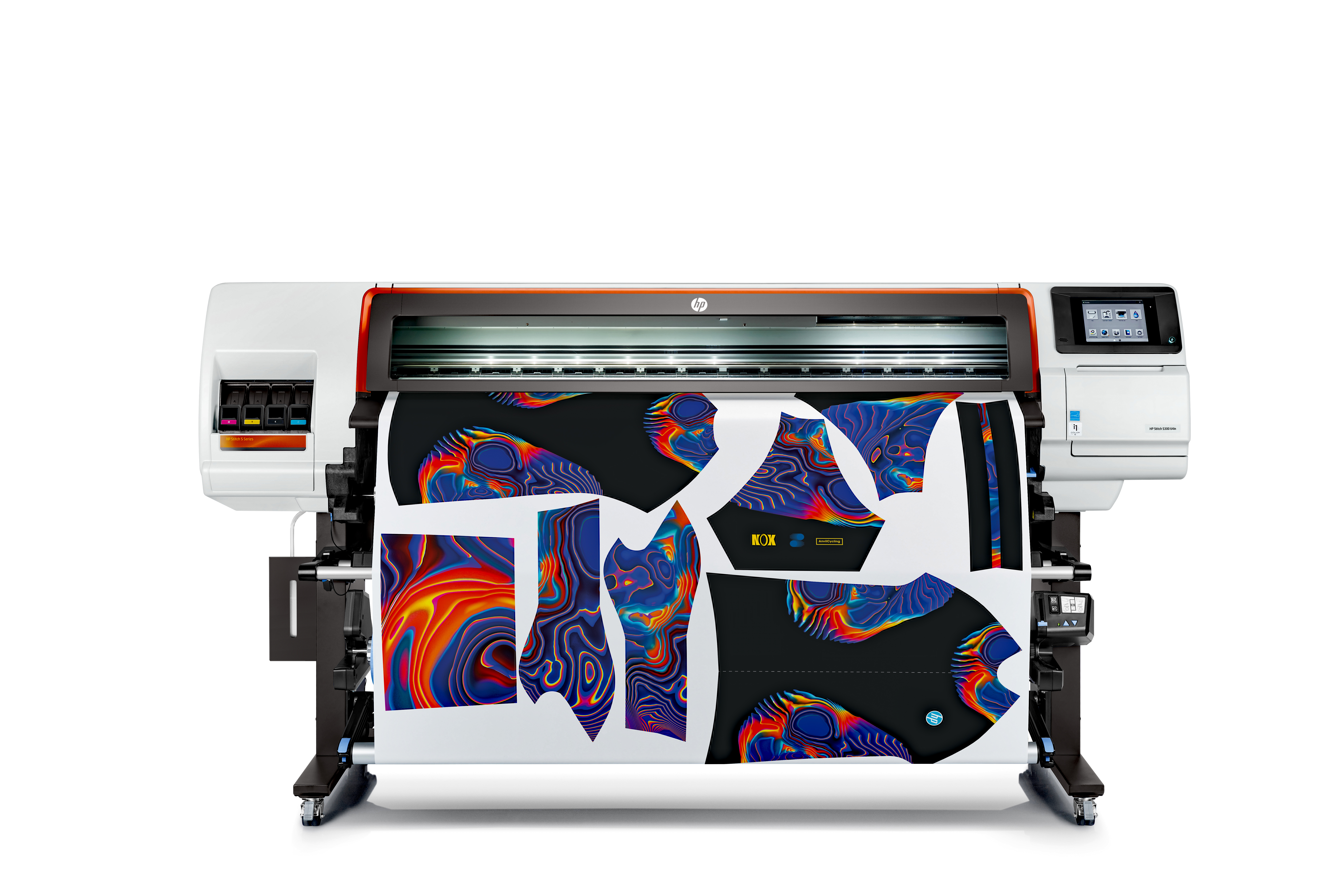 Caption: HP Stitch S300 Standard for Textile printing.

Virtue, the creative agency of Vice, has developed an AR shirt for the Scandinavian fashion retailer, Carlings. You can scan 'The Last Statement T-shirt' via Instagram's new target tracking. The print in 'augmented reality' on this T-shirt comes to life and will constantly change because it is linked to around 100 prints. You buy one physical T-shirt but you have access to a new political statement all the time. Because it involves only one item per person it is considered a particularly sustainable idea.
Sustainability
"I am looking forward to the day when it will be normal to visit a store and exchange your old favourite T-shirt for a recycled T-shirt made from other people's old favourite shirts," stated Michael Natenshon, founder and CEO of Marine Layer, a San Francisco based fashion label best known for its soft T-shirts. "There's a kind of poetry in knowing that your T-shirt was reincarnated from another T-shirt."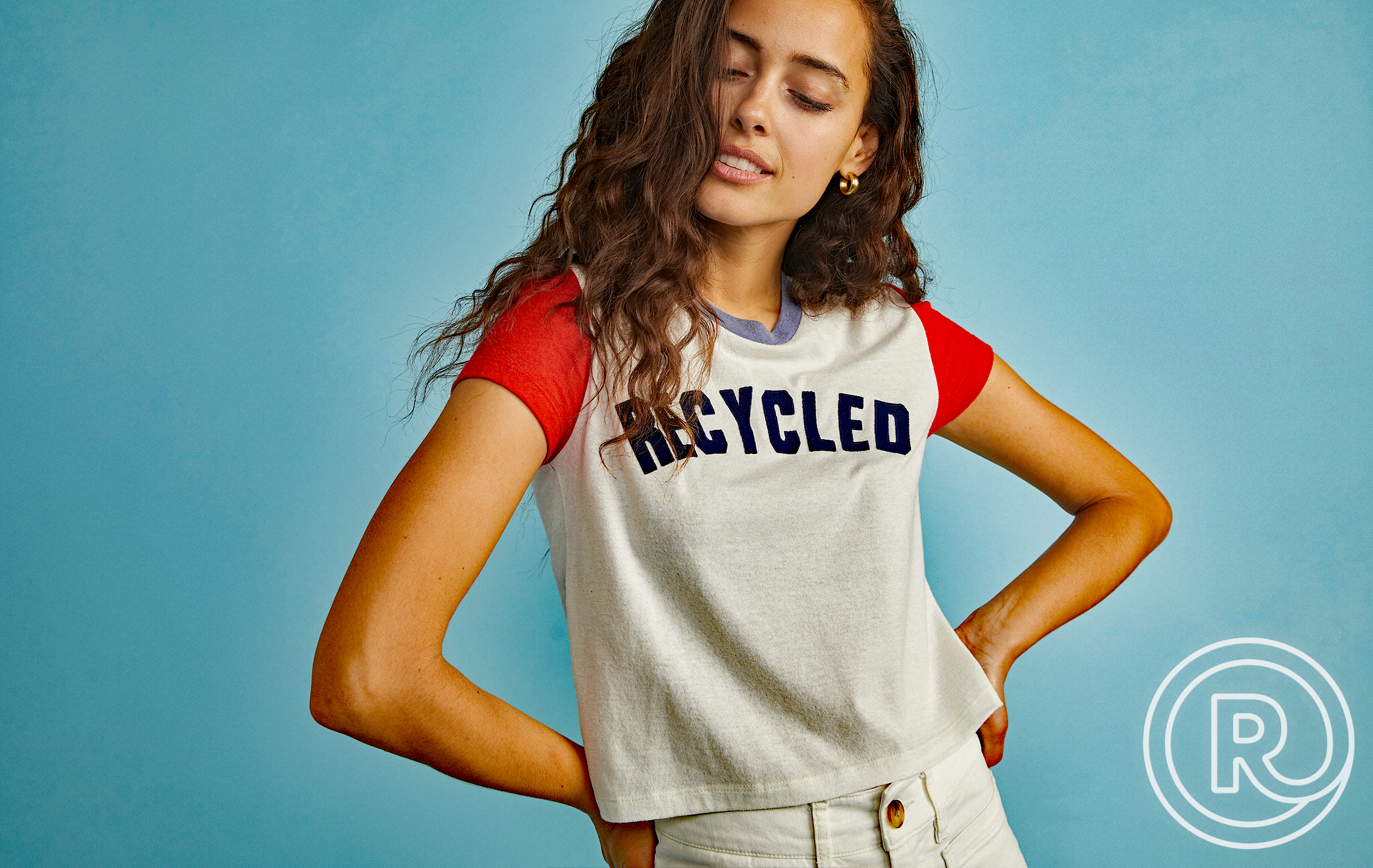 Caption: A ReSpun-recycled T-shirt.

Marine Layer recently launched a new collection of men's and women's T-shirts, referred to as Re-Spun and made of 50% recycled cotton T-shirts and 50% other sustainably sourced recycled and virgin fibres. The brand partnered with a textile factory in Alicante (Spain) developing a new recycling technique that requires no chemicals, dyes or even water. The Recover factory can process virtually any garment to recoup the fibres within. Marine Layer wanted to focus first and foremost on T-shirts, partly because that is what the company is best known for.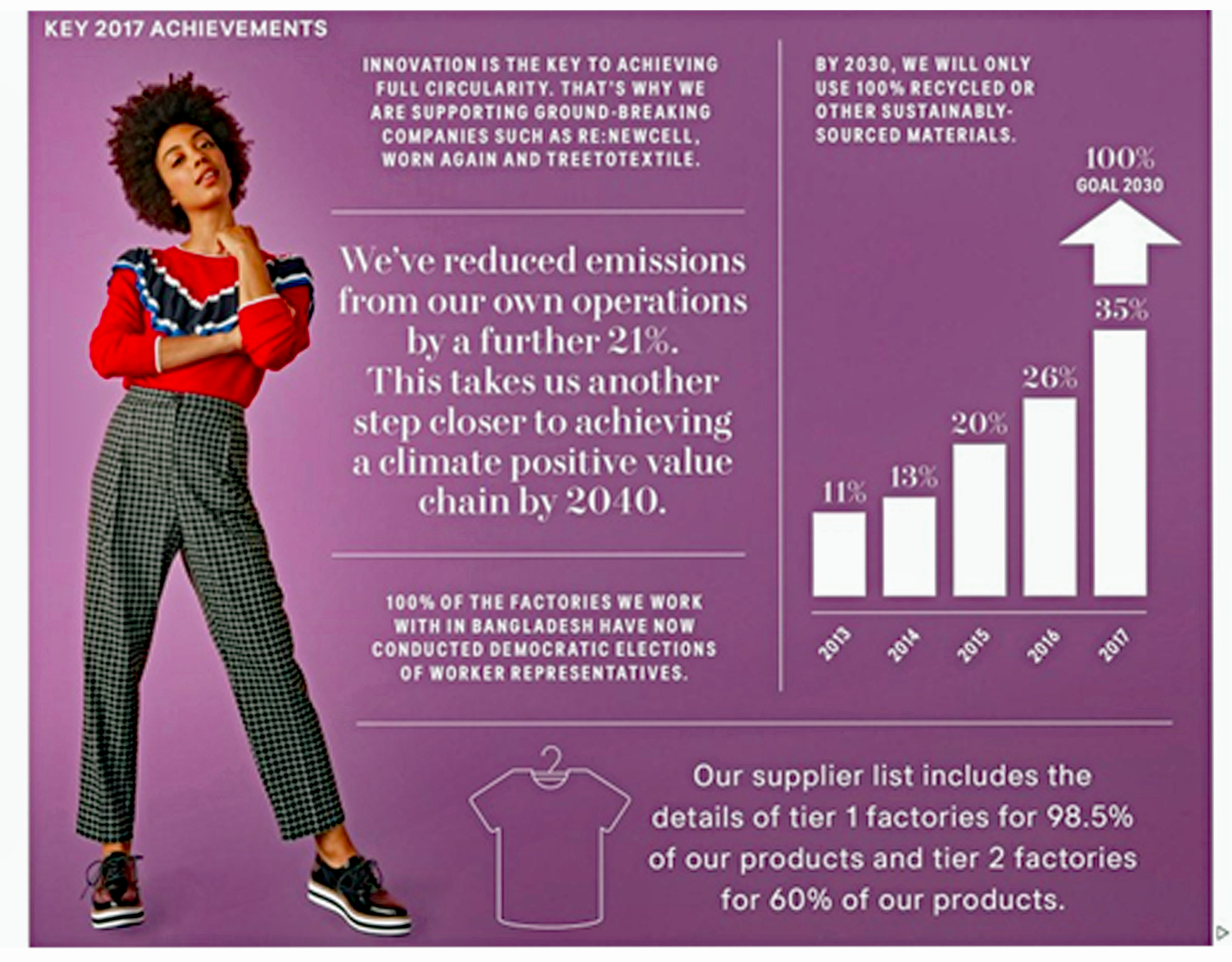 Caption: henM-key achievements being green.

Natenshon realised that much of this first collection was about introducing consumers to the concept of a circular system for the production of T-shirts and, perhaps more broadly, all other garments. "We thought it would be easier to tell the story by focusing on a single familiar object such as a T-shirt," he commented.

There was also a practical reason to get customers interested in T-shirt recycling. With the Re-Spun collection Marine Layer relied on customers to provide the raw material, so it was important to make them feel that they had a part to play in the process. It is a smart insight. Consumers are increasingly concerned about the planet and are looking for ways to decrease their environmental footprint.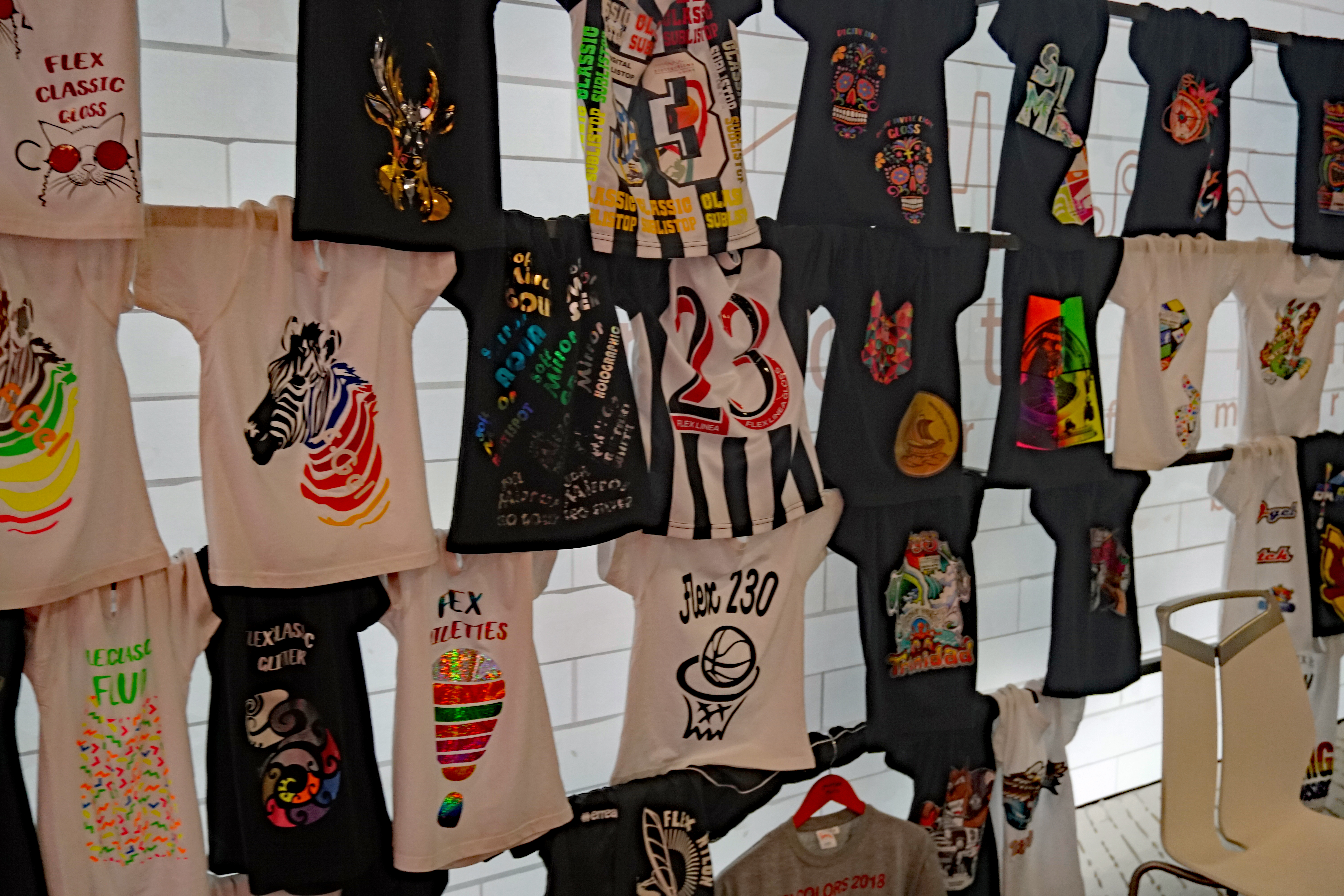 Caption: T-shirt on the wall. Image courtesy of Sonja Angerer.

People actually sent in more than 5,000 shirts within the first 48 hours of Marine Layer putting out the call. The company has collected 75,000 shirts to date, with more arriving every day, which opens up new possibilities. Natenshon stated that 40% of these shirts are coming from people who had never previously purchased from Marine Layer, i.e. a side effect of the Re-Spun programme is that it is introducing new people to the brand.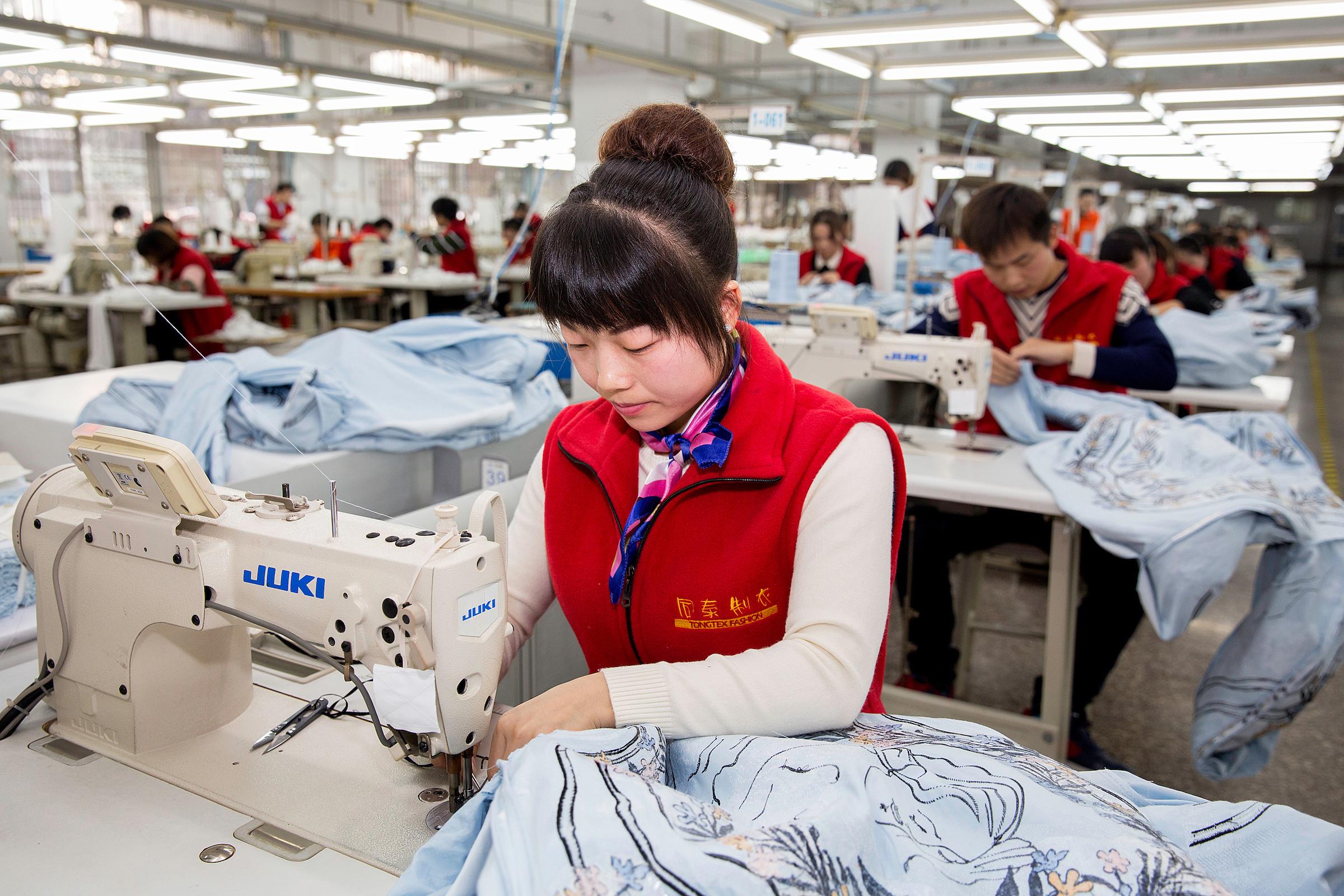 Caption:Sustainable textile-H&M.
High volume production
Meanwhile larger digital production printers are set to gradually replace the screen printers in the field. They still print rolls but the prints are different, far fewer metres and different designs, more on demand and mostly a few hundred instead of tens of thousands from a screen printer previously.

Some systems will make it possible to mechanically cut many layers of fabric on a table. These machines are fully programmable and will cut different designs in the desired numbers and sizes. A company such as Zara, with numerous shops all over the world, assesses weekly which sizes of a certain design have been sold and sends this data back to the manufacturer. During the final stage the designs are delivered to a sewing workshop, which adds regulatory and design labels, packs the clothing and sends it to the brand's distribution centre. Because this method assumes that the distribution centre is closer to the final phase.
Interested in joining our community?
Enquire today about joining your local FESPA Association or FESPA Direct