Features
Celebrating history with POLI-TAPE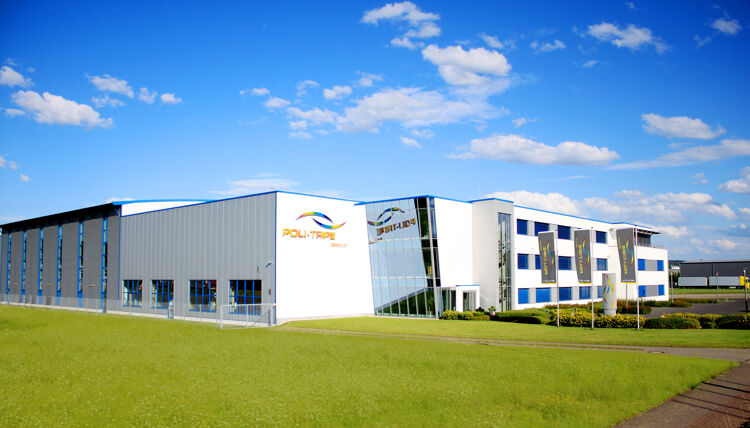 In the first of a special series of articles, Rob Fletcher caught up with POLI-TAPE ahead of its appearance at the FESPA Global Print Expo 2023 to learn about its journey to success over the past 30 years.
Founded by the late Walter Möhren 30 years ago, POLI-TAPE is an excellent example of how a company can go from strength-to-strength in our industry, growing from a small business with a local network of customer to a global operation with clients in regions all over the globe.

While Möhren sadly passed away in 2016, his legacy lives on through POLI-TAPE, which, in addition to its main production site in Remagen in Germany, operates four other production companies in Germany, France and Italy, as well as a sales and logistics site in Jacksonville, Florida in the US.

But how has the company established itself as the force it is today? FESPA.com sat down with Sebastian Still, who oversees marketing at POLI-TAPE, to learn more about its history in what is the supplier's 30th year in business.
Reacting to market demand
Today, POLI-TAPE is known to customers around the world as a leading manufacturer of high-quality textile transfer films, digital printing media, plotter and laminating films, as well as adhesive tapes for advertising and display lettering. Its films are used in all manner of applications, from enhancing artwork lettering on sport and casual clothes, to adverts on windows, cars and other spaces.

"Our journey began 30 years ago when our founder Walter Möhren recognised increasing demand for transfer films for plotted fonts, so he decided to found POLI-TAPE and begin to develop solutions himself," Still said.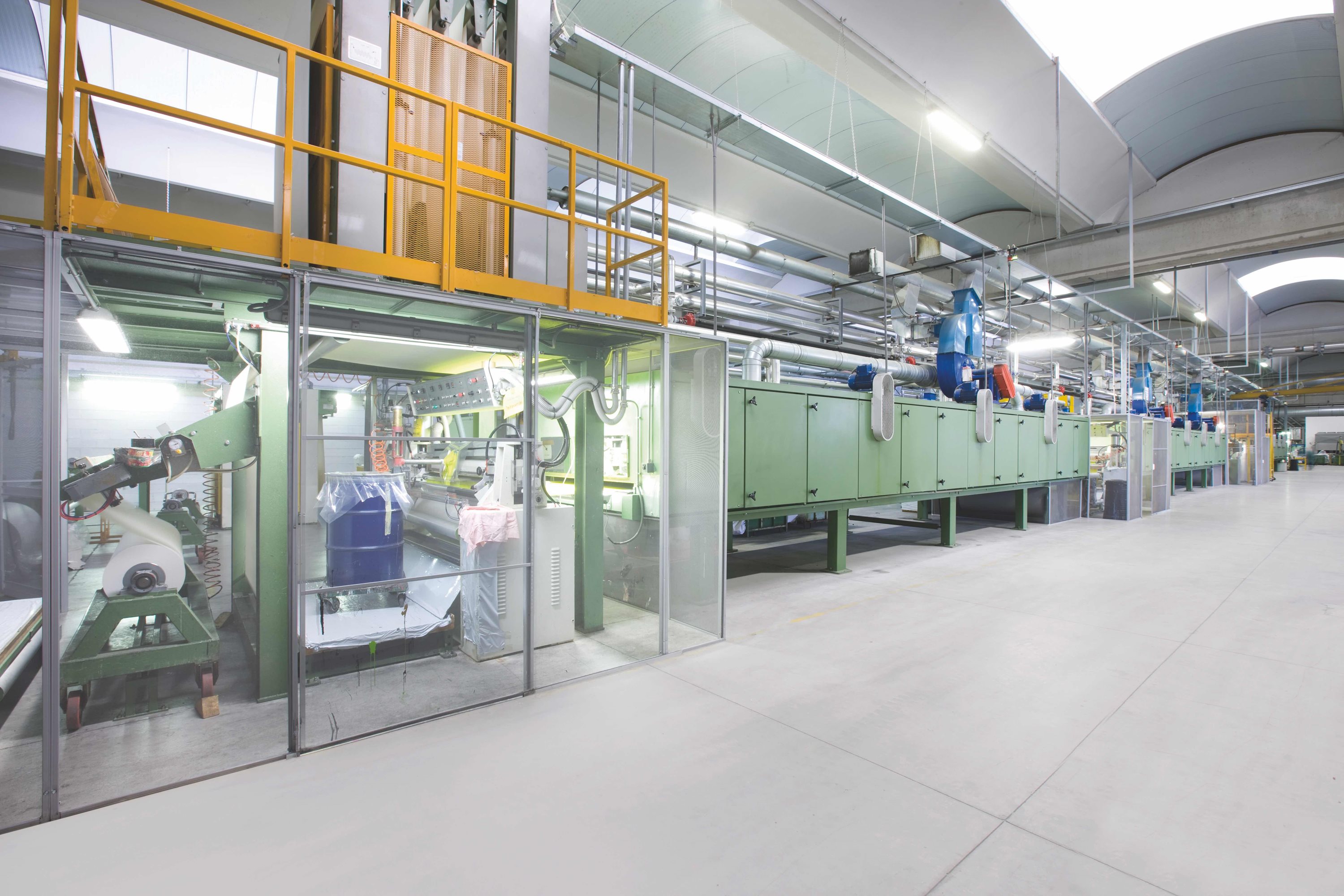 Caption: POLI-TAPE operates a number of specialist coating lines for the production of its films

"One product that has been around since our early days and remains a popular choice with customers to this day is POLI-TAPE 160. In fact, we have produced more than 400 million linear meters of it over the past 30 years, which would be enough to wrap the equator 10 times!"

Over the years, POLI-TAPE's product range and reputation continued to grow, which led it to setting up more production sites to satisfy rising demand for its films. In 2001, the company opened its sales and logistics centre in Florida, allowing it to serve its customers across the American continent more quickly and effectively.

Then, in 2006, POLI-TAPE took over a production facility in Brescia in Italy for the specialist production of cast films. A few years later, another production site was opened in Gorizia, also in Italy, while construction of a new administration and production building began back at its Remagen headquarters.

The Remagen site was expanded again in 2011 and a new building for finishing, coating and warehouse logistics was added, allowing the company to bring two new coating lines into service.
Growing and expanding
Constantly evolving, POLI-TAPE in 2014 began production of its own flock films in Remagen, while at the same time it constructed a new administration building for production planning and purchasing at the same location.

Finally, towards the end of 2016, a fully automatic converting line began operation and an additional coating line for the in-house production of glitter films was launched, setting up the company for what would be a rapid period of growth over the last seven years.

"Today, the company exports its products to more than 90 countries worldwide and the portfolio has also been expanded over the years," Still said. "In total, more than 450 people work for POLI-TAPE Group, most of them still at our main, original location in Remagen.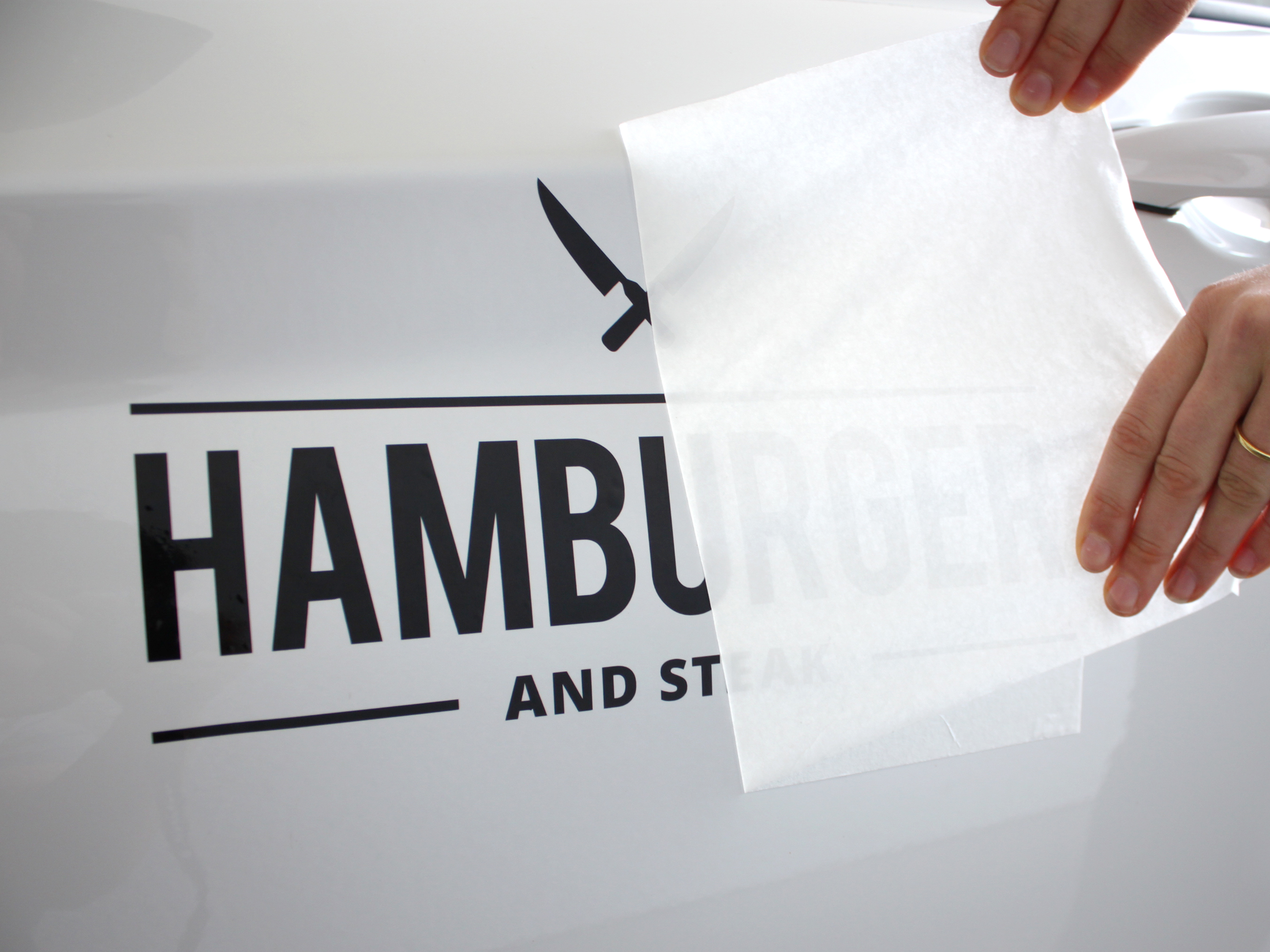 Caption: POLI-TAPE's film products are suitable for use in a wide range of applications

"While POLI-TAPE concentrated on transfer films in the early days, the product range now includes various types of films and adhesive tapes for a wide variety of applications.

"The company's flagship offering is now textile transfer films for the lettering and design of sports, leisure and workwear. Anyone who sees their favourite team can be sure that a film from POLI-TAPE has almost certainly been used for jersey advertising and lettering, with the most famous sporting goods manufacturers using the flex or flock films from our Remagen site."

Always on the lookout for even further opportunities to evolve and grow, POLI-TAPE in 2019 moved to optimise its goods logistics with a new concept for the storage system, including a new logistics hall with 2,000sq m of floor space.

Earlier this year, the group integrated Aslan Selbstklebefolien GmbH into its operations, with this deal expanding its product range further with a wider collection of high-quality special films.

In addition, through its work with CFP Flex, a French producer of high-quality textile transfer films, POLI-TAPE is now able to offer customers a wider selection of textile transfer films.

"CFP has modern production facilities and has developed a range of polyurethane heat transfer films on a completely solvent-free basis," Still said. "Market expectations in terms of quality and environmental awareness are constantly growing and the CFP product range meets these requirements.

"Together with POLI-TAPE, the goal is to develop innovative and sustainable products."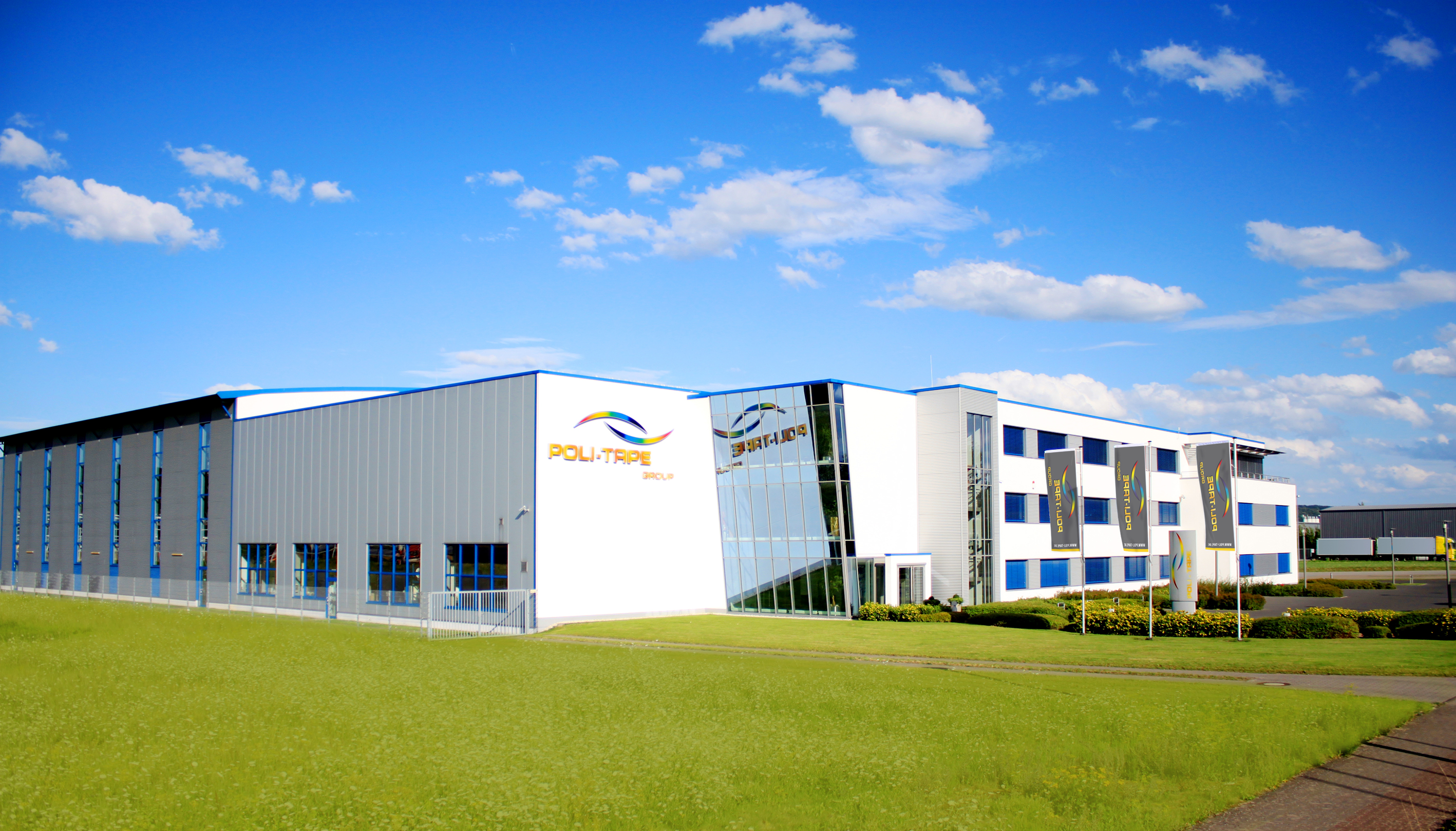 Caption: POLI-TAPE's main headquarters facility is located in Remagen in Germany

With such a wide range of products on offer, industry professionals would be well advised to drop in on the POLI-TAPE stand at the FESPA Global Print Expo 2023, which takes place from 23-26 May at Messe Munich in Germany.

POLI-TAPE will be based on Stand C10 in Hall B2 of Messe Munich and will showcase a range of its leading solutions. For more information about what you can expect from POLI-TAPE at the show this year, as well as learn more about its regional operations in markets around the world, look out for part two of this special series.
Interested in joining our community?
Enquire today about joining your local FESPA Association or FESPA Direct