Features
Automation: a popular topic in large format printing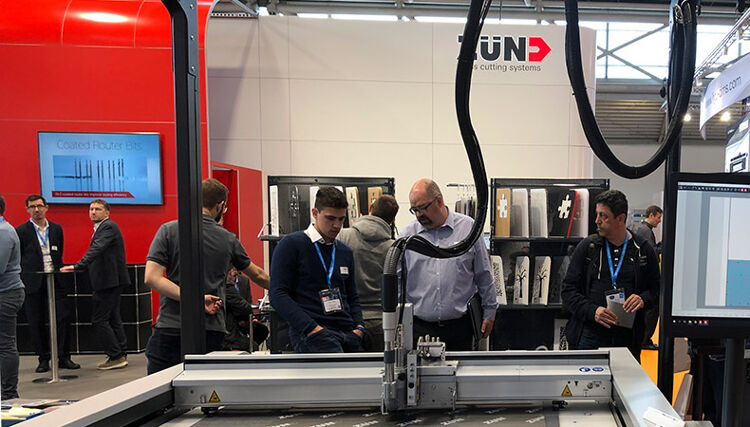 Between skilled labour leaving the industry and mixed signals about economic recovery, automation is one of the most important issues in the large format printing industry.  Sonja Angerer shares the latest products to help businesses become more productive.
Automation is an important topic within the Large Format Printing industry. One of digital printing's most prominent USPs over analogue printing is small run-length and series-of-one production. Automation typically is most efficient with large-scale industrial processes however, as defined in Wikipedia, this applies to any operation designed to reduce human intervention in processes.
Main areas of Automation in Large Format Printing
In the LFP industry, there are 3 main areas for automation:
Print and print preparation
Cutting and finishing
Customer service
Automation can help to reduce human error and improve production times. Printers should consider how they can automate their business processes so they can ensure improvements with efficiency and competitiveness.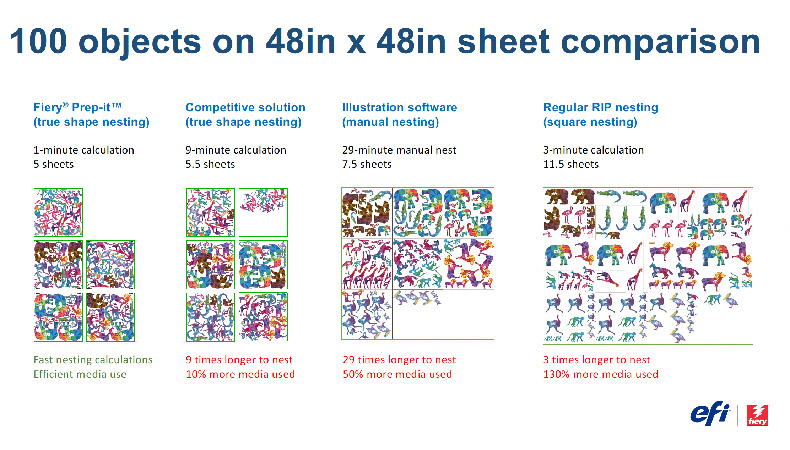 CAPTION: The EFI Fiery Prep-it Print-for-Cut Software for large format printing Automation will be showcased at FESPA Global Print Expo 2022 in Berlin. Screenshot: EFI
EFI Fiery Prep-it Print-for-Cut Software
"Efficient, accurate and fast true-shape nesting for cut jobs such as stickers, road signs are 3 critical capabilities for a display graphics workflow product." said John Henze, Vice President of Sales and Marketing, at EFI Fiery. The company recently launched its new software and will showcase it at FESPA Global Print Expo 2022 in Berlin next month.

Fiery Prep-it software from EFI can execute LFP jobs from different sources and prepare them quickly and correctly for print-then-cut production. This can be done manually or semi-automatically by using pre-sets and hot folders.

Jobs that arrive to production from prepress workflow, web-to-print, or MIS solutions can take advantage of the capability. This is to apply every available prep-it cut setting in a full "hands-off" job production mode.

Automated preparation time reduces the potential for expensive human error and allows operators to work on other important tasks such as graphic design or production planning. With its ability to generate at least 10% in media savings, Fiery Prep-it also helps to reduce waste in the printing industry.

The software integrates with EFI Fiery proServer and Fiery XF DFE print servers, providing access to an additional 1,300+ cutter and router types on top of built-in Prep-it connectivity options. This enables users to prepare cut jobs centrally and send them directly to their fiery print server for output. Additionally, the software can connect to any RIP or Digital Front End (DFE) that accepts PDF files, serving as a central hub for cut job preparation.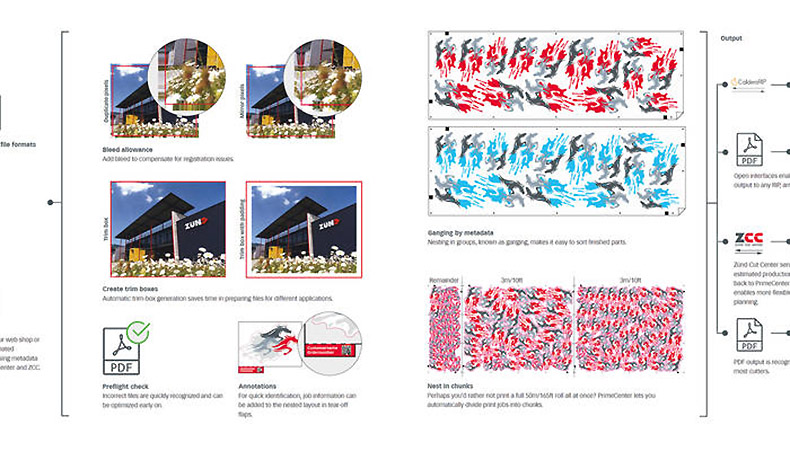 CAPTION: The Zünd PrimeCenter LFP Automation software was already introduced in 2020. Screenshot: Zünd Systemtechnik
Zünd Solutions for Large Format Printing Automation
With their PrimeCenter control centre for generating print and cut files, Zünd is heading into a similar direction. The software first launched in 2020 in collaboration with French software experts Caldera.

The program is available in Basic, Pro and Max versions with varying levels of automation based on user need. Graphics can be nested automatically to save time and material. It results in optimal material usage with minimal waste by offering a variety of alternative nesting methods.

PrimeCenter also helps to keep jobs organised, this is by using metadata such as size, placement or printing order. The software can output to any RIP/printer and any cutter because of PrimeCentre's open interface. It allows for integrating with Zünd Cut Server and Cut Time Estimation, making the LFP automation process more efficient.

Zünd Cut Center helps to remove contour-cut parts from the cutting table quickly, labelling cut parts with QR-codes. This helps with logistics by making it easier to keep track of the parts that have been cut. Zünd also offers Connect, a web-based monitoring and analytics software that can help to determine what aspects of a production workflow may have potential for optimization.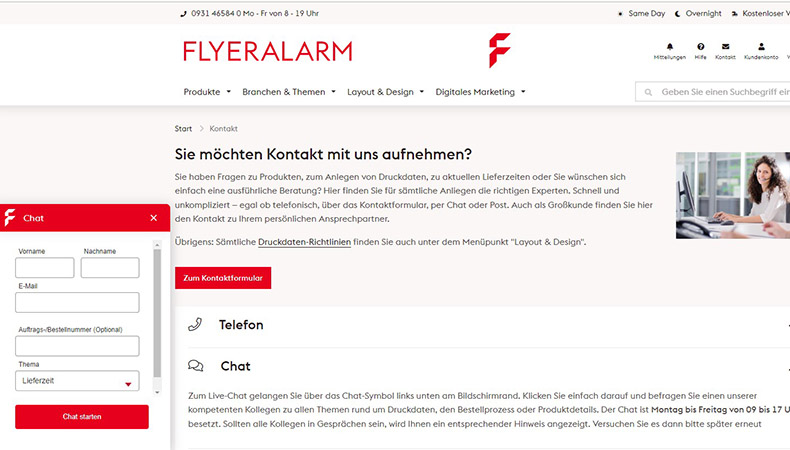 CAPTION: Chats are widely used with web printing services to streamline helpdesk request.
Less driving, more customer service
Another important area within the LFP industry is customer service and sales. Automation can help to streamline workflows, but it is not regularly used yet.

Chat bots or chat software like Zen Desk arequite common with larger online print services like Flyeralarm, but it is typically designed to remove the burden of fairly standard requests from helpdesk staff. Printers with lots of individual projects often find that visiting customers is an important part of their sales department activity, leading to long journeys by car.

Within the Theurer.com C3 MIS/ERP software for print and packaging a new module extension has been recently introduced. In integrating Google maps into their CRM, the software now offers sales representative to view existing or potential customer along their route. This gives the opportunity to set plan their journey with more appointments. Doing so it is possible to save lots of time and fuel, reducing carbon footprints, while also reducing staff stress and offering a better work life balance for traveling sales representatives.
Automation in the digital printing industry
Automation in the wide format printing industry is becoming more and more popular as printers look for ways to save time and money. There are plenty of software available to automate important parts of the print preparation, finishing and even administrative and sales parts of the business. At exhibitions such as FESPA Global Print Expo, manufacturers have live demonstrations of the latest automation options.

Attend FESPA Global Print Expo 2022, Europe's leading print and signage exhibition will reunite key industry professionals, enabling valuable networking and business building opportunities, supporting face-to-face conversations with suppliers and providing the opportunity to see the latest innovations and trends in speciality print. Register now and use the code FESG201 to receive a 30 euros discount and pay only 50 euros for your registration.
Interested in joining our community?
Enquire today about joining your local FESPA Association or FESPA Direct