Features
Artificial Intelligence in Digital Printing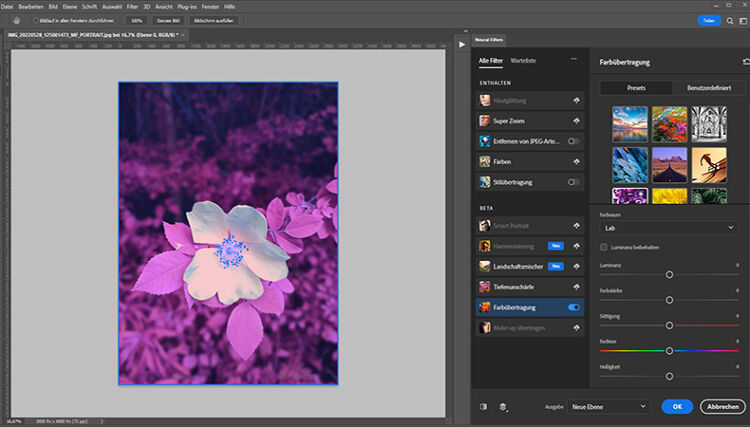 Artificial Intelligence (AI) is a major topic in today´s technology and media industry. Sonja Angerer explores how important Artificial Intelligence is for printers today.
Digital printing is a technology that continues to evolve. In recent years there have been huge improvements in terms of the quality and speed of available software's, Artificial Intelligence (AI) is the next step in technological advancement. This article will discuss how AI is implemented in today's digital printing environment and what this means for the future of technology. The following topics will be explored:
What is Artificial Intelligence (AI)?
Where is AI being used in the printing industry?
How will AI affect business models?
Should printers look AI technology?
The difference between Artificial Intelligence and R2D2
Artificial Intelligence is the process of programming a computer to make decisions for itself. This involves overtime learning and improving decision-making skills.
AI is used every day, most high-end smartphones rely on some form of Artificial Intelligence for voice assistants, power management, and enhanced photo capabilities.
Some other areas where AI is frequently used include consumer brand's customer service and B2C marketing. Website or messenger chatbots are a very common way to interact with customers. AI systems are also used for quality control in industrial production.
Artificial Intelligence in the Printing Industry
In the printing industry, AI is mainly used for
Creation
Calculation
Nesting / imposition.
Artificial intelligence is similar to Cloud services where the systems cannot be installed on regular Macs or PC. Adobe was one of the first companies in the industry to use the Cloud and now it has moved on to AI. Adobe Sensai AI is an integral part of the Adobe Creative Cloud, Document Cloud, and Experience Cloud.

Photoshop Neural Filters allows you to enhance portraits, change colour schemes and help with Bokeh effects. These all utilise AI to avoid users having to do repetitive or boring tasks. Other, less well-known projects are Wombo Art Dream App which creates impressive original artwork using AI.

Swiss print software manufacturer, PrintPlus had integrated AI already back in 2017. Tilia Labs, one of the leading AI solution providers for the printing industry, has launched their Phoenix AI driven imposition solutions for HP indigo presses in 2020. Their Griffin Wide Format Nesting Product offers unique Zünd Cut Center and native Adobe PDF workflow Integration.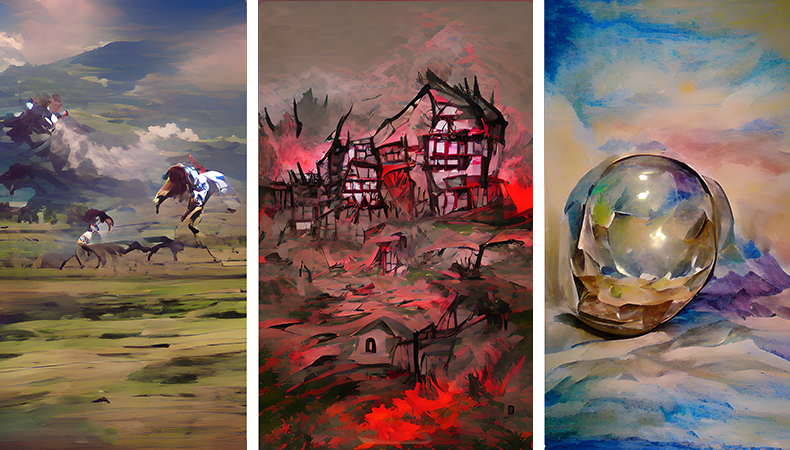 Caption: Artificial intelligence will bring a new perspective for the digital printing and creative industries. The above 3 pictures were generated using AI by the Wombo Art Dream App. Image credit: S. Angerer
Will AI affect printers' business models?
Artificial intelligence is already having a direct impact on the digital printing industry. Helping with calculation and optimising material use. Artificial Intelligence tools offer companies a big advantage over their competitors. While margins in the printing industry remain tight, any supply chain disruptions can keep prices for substrates at high levels. In the ongoing struggle to turn printing into a more climate friendly industry, any opportunity to reduce waste is welcome.

With creative designs becoming more easily accessible using AI-based tools, it is estimated that short run personalised print products will become more common. This opens a new market for printers.
Should printers use AI-powered technology?
There are already quite a few digital printers that are very familiar with tools that use artificial intelligence. When implementing or updating workflow solutions, printers should consider AI powered tools. Now is the time to educate the industry on AI and help workers to qualify in time. Artificial intelligence will have a massive impact in digital printing, along with many other industries.
Interested in joining our community?
Enquire today about joining your local FESPA Association or FESPA Direct