Features
Are sales people still relevant in a digital environment?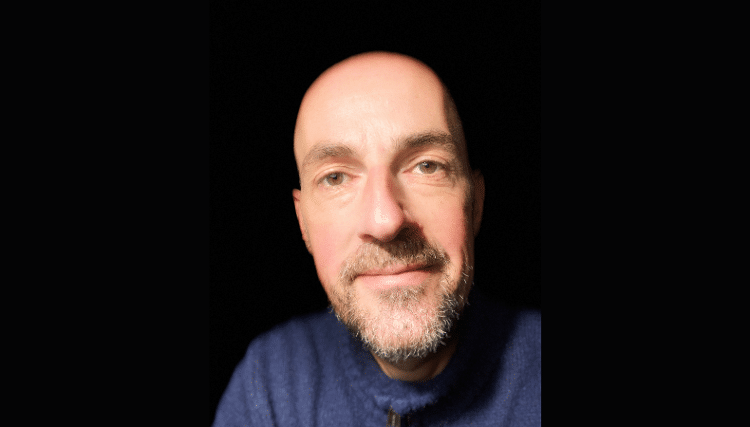 Matthew Parker shares the importance of an online printing businesses' sales team and having a strong online presence.
Do you know the success secret of one online printing company? It's their live sales team
The idea of an online printing company brings up visions of an organisation focussed on keywords, social media and online advertising. These are all important parts of online selling. However, more than one online company has proudly stated to me that one of the most important part of their sales mix is real people.

In one "internet only" organisation, every new customer is welcomed by a call from one of the team, even if they have only placed an order for business cards. Most customers are delighted to hear a real voice. It makes them feel that they have been noticed and that the company wants to look after them. It certainly creates loyalty and repeat business. And it gives the printing company a chance to understand if there are better opportunities than the single business card order.

All major customers have also been allocated a dedicated sales person. It is a more personal environment for discussing bigger orders. And it gives the printing company warning if the customer is not happy for any reason or is thinking about changing suppliers. They have the best possible opportunity to retain the customer.

It's a far cry from the digital-only environment that most people think of when they see an online print site.
Real sales people still matter
Printing companies that think they can create a digital-only sales environment usually struggle to achieve the sales that they target. They struggle to build relationships with buyers that turn them into long-term customers. The digital sales pipeline is usually shorter and more expensive to maintain than they had envisaged.

Printing companies that combine physical sales with their online presence are much better placed to follow up on the opportunities. Digital sales is a purely mechanical process. It does not highlight development and upsell opportunities. You cannot use it to build lasting relationships. These tasks still require real people to achieve the best results.

Here are three ways to use a physical sales team in an online environment:
Welcome and onboard customers with real people
An online company really stands out if they welcome first-time sign-ups and customers with a live person. For the printing company it is a great option to evaluate the potential of a new prospect. The first small order may be a one-off piece of print that has no chance of leading to more work. Or it may come from a company that places a lot of print. If it is the latter option, it may well be worth allocating further sales resource to try and grow the account.

This is also an excellent opportunity to help a client with any problems they may be experiencing. And it is a good chance to gain valuable feedback on any potential issues with the online system and the levels of service. Online customers can be very fickle so it is well worth trying to find out if they have encountered anything that might encourage them to look for an alternative supplier.
A sales team can win work and upsell
Sometimes it requires a bit of a nudge to get an order over the line, especially if it is a high value job. A good sales person can scan a list of items that have been costed online and contact prospects. This is the best way to find out if a job is likely to happen and to encourage them to place the order. Often the fact that a human is taking an interest can be the deciding factor in placing the job.

This is also a great opportunity to upsell. A good sales person should ask the purpose of the job and make suggestions on how the specification can be improved. Again, a digital only system cannot make intelligent suggestions in the same way that a human can.
A sales team wins clients that online advertising cannot
Traditional logic says that winning new customers online is cheaper and more efficient. However, this is not necessarily the case. Digital advertising and SEO are becoming increasingly more expensive. Popular keywords are now several dollars rather than a few cents. There is also increasing competition as more and more printing companies decide to become active in the online space. Finally, buyers are becoming more savvy. They will often visit several online printers to find the cheapest price. This means that it is getting harder to find customers with enough lifetime value to justify the initial digital marketing spend.

A sales person can often persuade new offline customers to try out online ordering. These customers can be wary about trying out online printing services unless there is a real person to persuade them and guide them through setting up their account. But, because they are not so active online, these customers are often more loyal. And they value a traditional sales relationship as well. However, the cost of servicing these customers online is much more cost-efficient as the online ordering element is much more automated.
This doesn't mean that sales people have to work in traditional ways
The idea of a sales person cold calling and asking for meetings is outdated. A sales person can now work much more efficiently if their company has an online presence as well. The digital activity should inform what the sales function is doing.

The right website analysis gives a sales person a set of warm leads. These leads have a much better chance of converting because they have already shown an interest in the company. The combination of digital and physical sales is one that many online printing companies have not chosen to adopt. The multi-channel approach gives an edge over much of the competition.

However, it also requires a sales person to work in different ways. The traditional cold caller may no longer have a role. Sales people need to be comfortable working in the many digital channels that today's buyers usually prefer.

There is also the question of resources. There is a delicate balance to be set between the allocation of digital marketing and sales investment and the level of physical sales activity. Many of the physical sales tasks can be undertaken by less skilled sales people. Part of this role, such as the onboarding and the order chasing and upselling, could potentially be transferred to the customer services team.
Here are three action points to make the most of sales people in a digital environment
Create the right processes. Make sure there is a welcome and onboarding process for new sign-ups to your website. Implement a system for contacting prospects with potential high value jobs
Consider adding a sales role for the customer services team. Much of the activity in the first action point can be carried out by a customer services person with the right skill set
Think about how your sales team might evolve. Do you need as many sales people in a digital environment? Will the job role still be the same? Think about what you want from any new hires

The sales role is evolving. But it is still absolutely relevant in a digital world. Printing companies that think that online marketing can completely replace real sales people are going to struggle.




Interested in joining our community?
Enquire today about joining your local FESPA Association or FESPA Direct