Features
Analysing the opportunities in 3D print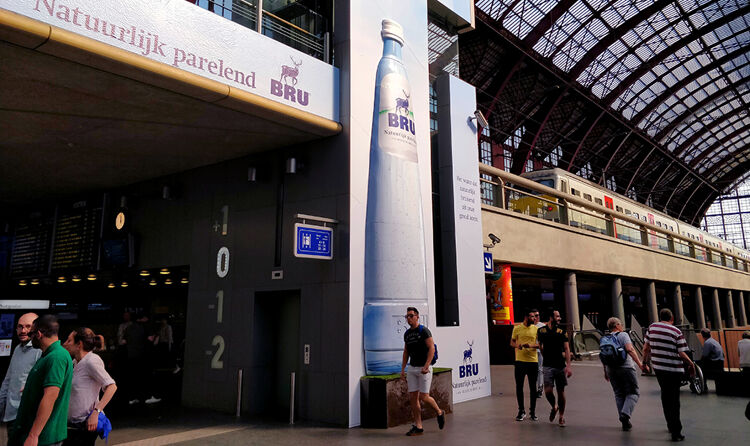 One of the most talked about sectors in print, Rob Fletcher takes a closer look at the 3D print market to uncover the opportunities available to print service providers and how they can access this type of work.
From working body parts and organs to parts for the International Space Station, 3D printing has been used to produce all sorts of weird and wonderful applications. However, there is still a great deal of debate over how much of this is relatable to print companies, which are more used to putting ink on paper rather than manufacturing three-dimensional shapes.

There is no doubt that the base technology is the same in nature and 3D printing is indeed print in some form, but as this production is such a far cry from more traditional printing, is it a realistic market for print service providers (PSPs)?

FESPA.com speaks with some of the manufacturers active in this area to gain greater insight into the market and what sort of opportunities are available to traditional print companies.
Integrate, expand and boost your business
Mimaki is well placed to advise on 3D print, given its knowledge of the more traditional print market and its more recent venture into 3D printing. Mark Sollman, senior product manager for EMEA at Mimaki, said based on the manufacturer's experience, he believes that 3D print is definitely a realistic market for PSPs.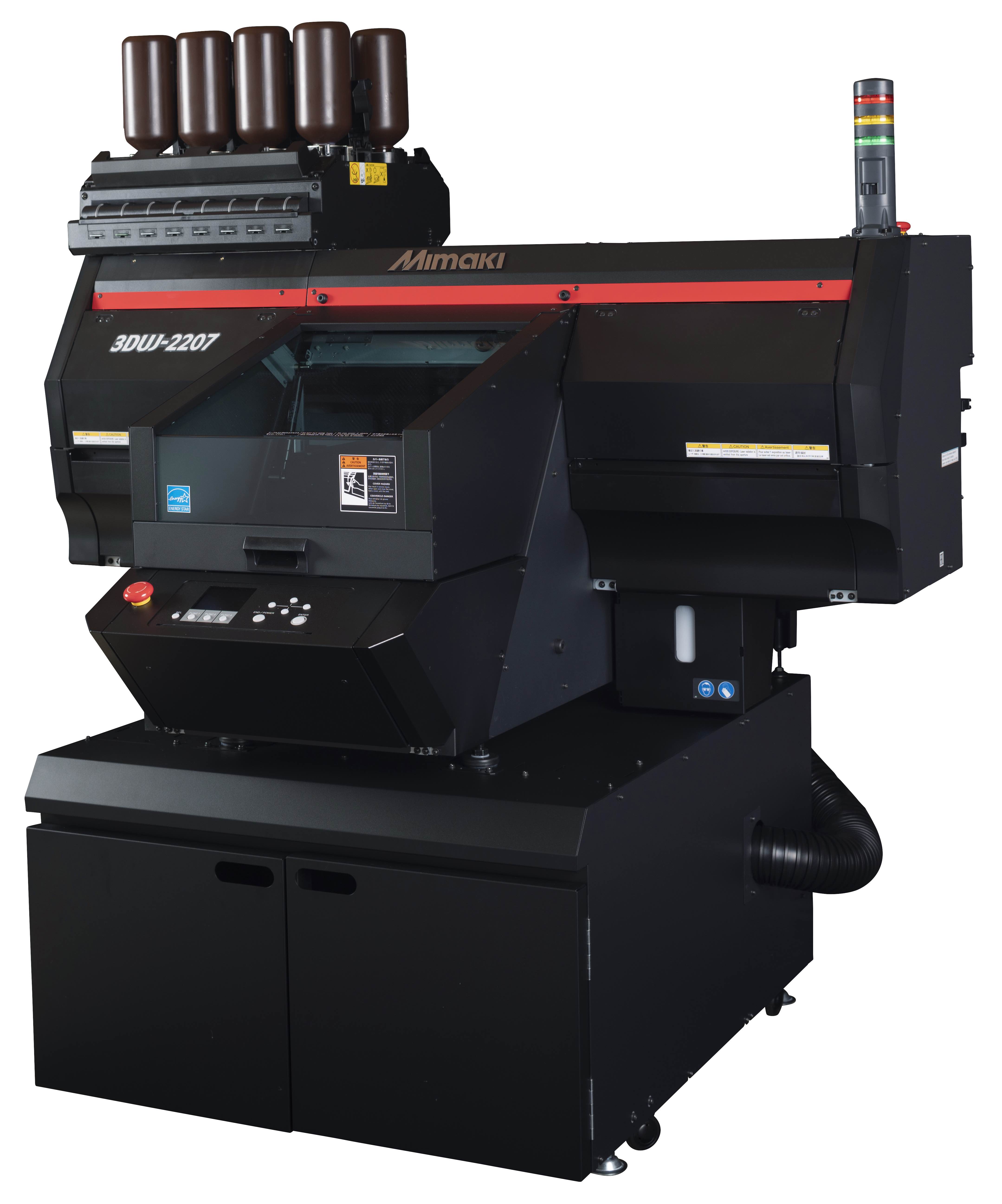 Caption: The 3DUJ-2207 is Mimaki's latest entry-level printer

"Of course, to ensure they handle this move successfully, printing companies need to identify the range of 3D print applications they want to create in order to integrate, expand and boost their business," Sollman said. "Here is where their experience in the printing industry can help them identify opportunities and navigate the 3D printing market to choose the right 3D printer.

"Leveraging Mimaki's 3D printing machines, customers can benefit from the full-colour capabilities and the high-level accuracy of our technology. Therefore, they mainly produce accurate scale models for different industries, including the animation and gaming industry, architectural models, as well as medical models for educational purposes. In addition, we see increasing use of our full colour 3D printing for 3D signage and cosmetics and product development and prototyping."

With this, Sollman went on to highlight some of the areas that PSPs either already active in the 3D print market or considering a move into this sector should consider. He said there are a number of different, growing market segments that PSPs can address using Mimaki's 3D print platforms.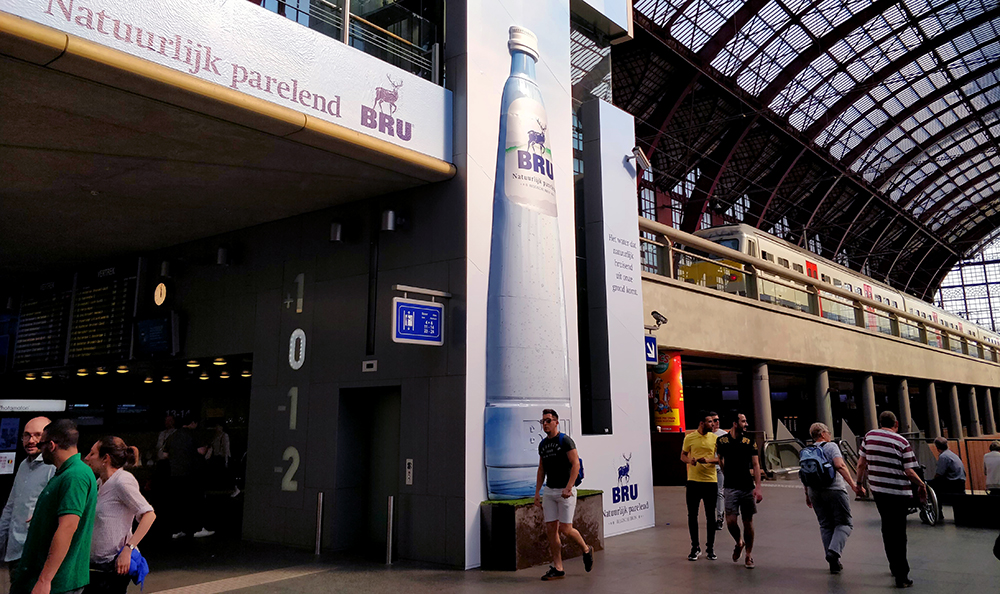 Caption: A 2D/3D campaign printed by 3Motion on a Massivit 3D printer.

Among the fastest growing markets, he said, are figurines and models, which include full-body figurines, scale models, collectables, and tabletop game related. In addition, product development and prototyping are also key growth markets, mainly within the cosmetics and perfumery markets, as well as in architecture and construction. Last but not least, he said that full-colour 3D printing is ideal for the educational market.

"In fact, we see an interesting increase in medical education, where full-colour, accurate and realistic anatomical models are in high demand, as well as in the request for historical models and engineering, art and design modelling," Sollman said.

Turning to Mimaki's 3D printing solutions, Sollman pointed to the new 3DUJ-2207, which he said is a "compact and easily transported" entry-level 3D printer with full-colour modelling capabilities.

"The entry-level label doesn't mean there is any lapse in the quality of finish or consistency," he said. "It purely is a smaller version of our flagship 3DUJ-553, and therefore ideal for the smaller production lines found in the likes of design agencies."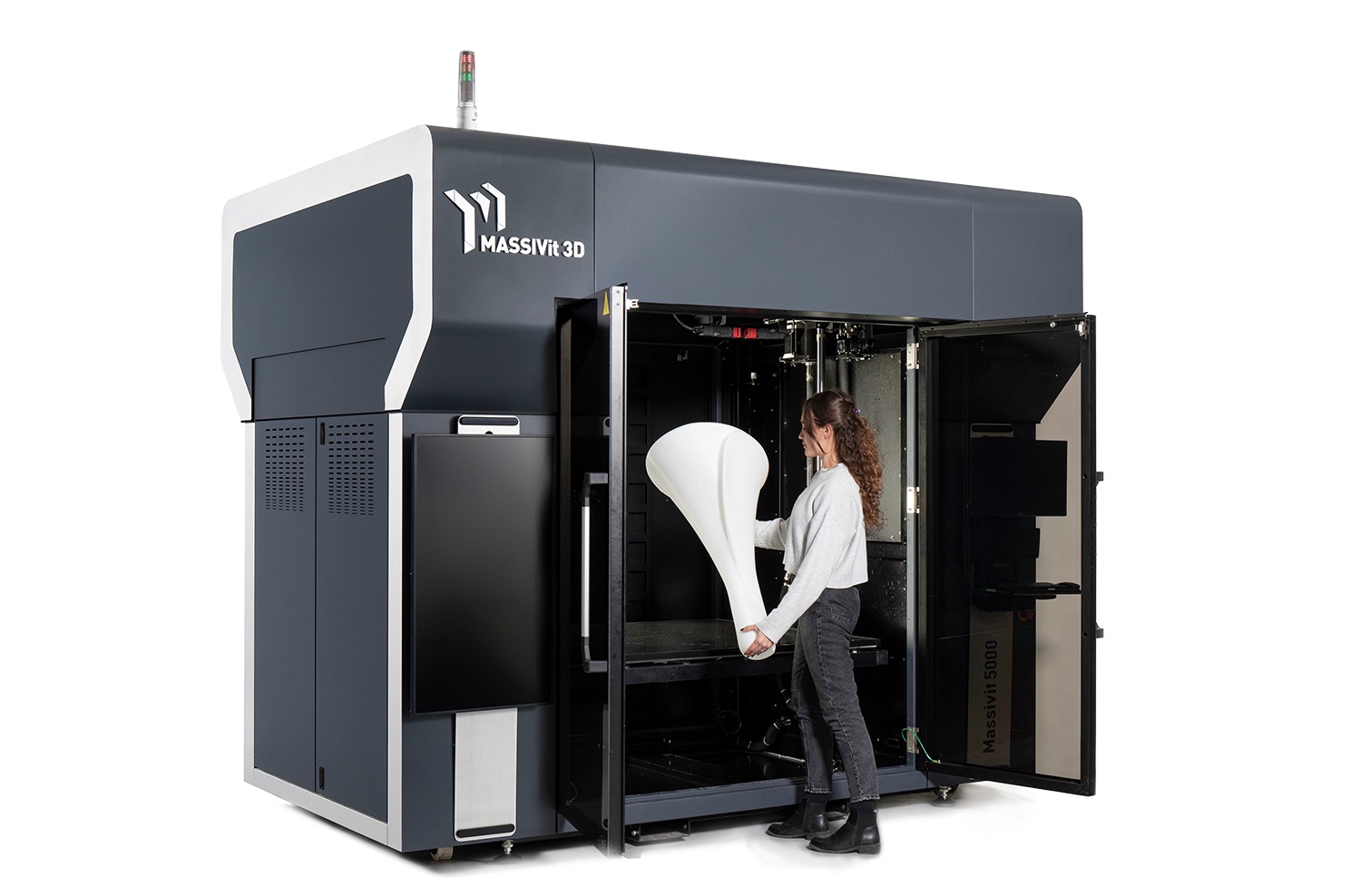 Caption: A Massivit 5000 large-scale 3D printer.

To speed up and automate the 3D print production process, Mimaki has released an end-to-end solution that features Mimaki 3D Print prep Pro cloud-based software service, and Mimaki 3DCS-322 - an intelligent support materials removal unit developed in collaboration with AM Solutions – 3D post processing technology.

The Mimaki 3D Print prep Pro platform is designed to simplify the 3D printing process and helps users prepare and finalise their 3D files before printing. A subscription-based software, it autocorrects file errors and optimises 3D data used in 3D printer modelling, ensuring that the final 3D printed objects look exactly the same as the ones visualised on the screen.

Further enhancing the Mimaki 3DUJ-2207 user experience is the addition of the new 3DCS-322 automated post-processing unit, an Industry 4.0-ready support material removal system. The software-driven technology offers users a repeatable process at a higher speed than traditional methods, which Sollman said does not compromise on even the most delicate, detailed geometries or the colour nuances.

"This suite of 3D technology is one of the most affordable high-quality, full-colour 3D solutions available and is aimed at opening the door to anyone who previously felt the benefits of 3D printing were out of reach, such as creatives, designers using prototypes, scale model makers, entrepreneurs and medical research or educational bodies," Sollman said.
Catching attention
Elsewhere, a specialist in 3D printing is Massivit 3D, which has a number of options on offer to the market. Pieter Machtelinckx, EMEA marketing specialist at Massivit 3D, said there is "absolutely" an opportunity for PSPs in the 3D print sector.

"In a society where people are continuously bombarded with a never-ending stream of information, messaging and images, brands and companies sometimes find it difficult to get their message across," Machtelinckx said. "Added to this are tougher regulatory constraints, particularly in display. Clients are always on the lookout for PSPs that can assist in getting their messaging across in a new and remarkable way, and they are willing to go the extra mile for that.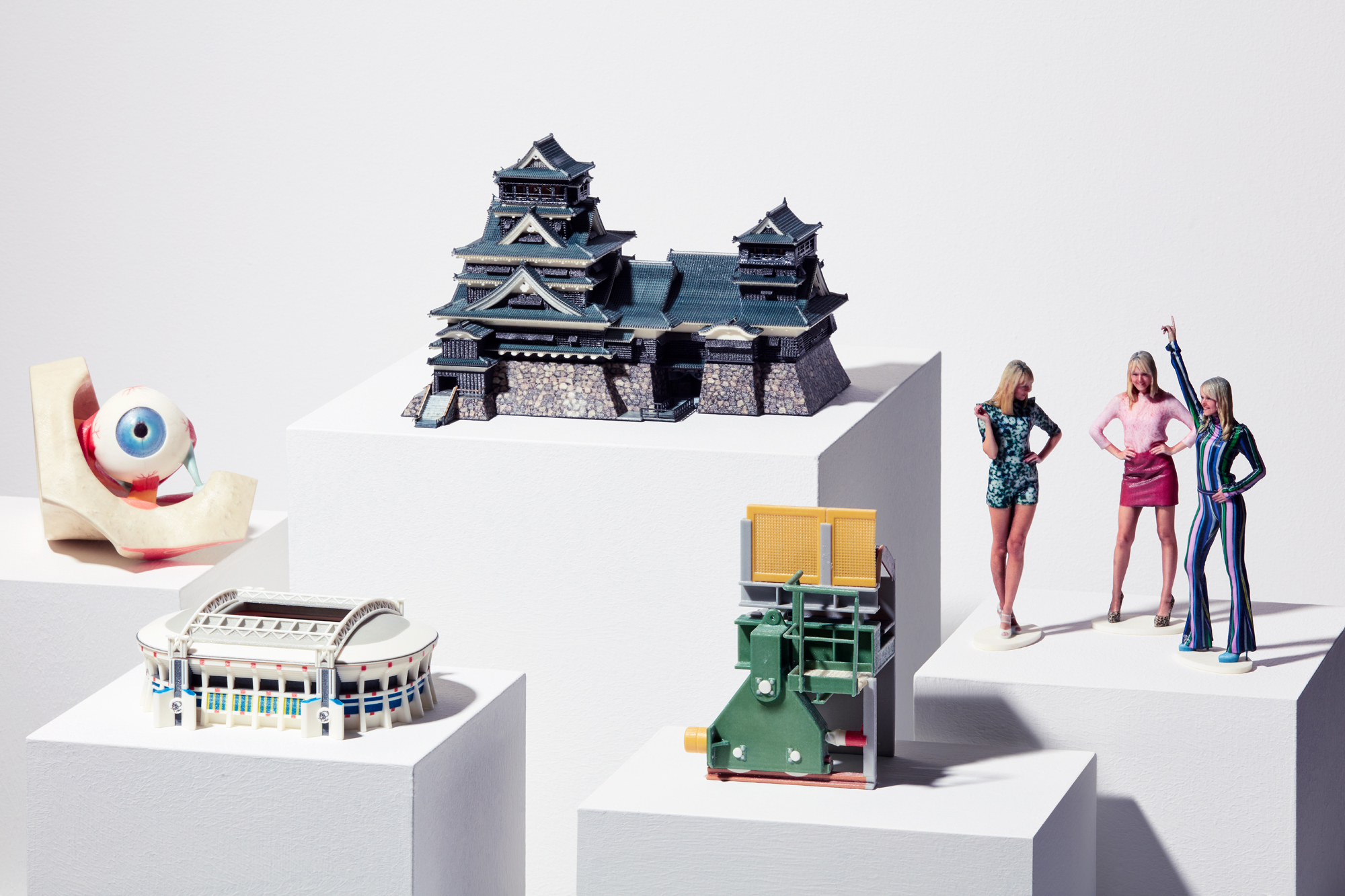 Caption: Mimaki has highlighted figurines and models as key growth markets in 3D print.

"In is context, large-format 3D printing can be a really interesting option for the deployment of promotional actions: in the form of an alternative, by providing a remarkable experience in terms of visual communication.

"Standing out from the crowd today is a challenge, and a 3D-printer is an excellent tool to make it happen. And it must be said that creating a unique experience will naturally allow for higher profit margins as well."

As to what PSPs can target, Machtelinckx said there is a lot of work in several markets such as retail, signage, displays and events. He said campaigns made in 3D catch the eye of the general public; whether concerns an oversized POS display in stores, promotional posters combining 3D and 2D, unique creations as part of an event such as printed movie characters or props and event decoration.

"While the applications offered can take on various forms, they all contribute to the same objective: enriching the customer experience, making it more striking and memorable, in order to increase consumer engagement and brand awareness," he said.

"And if the visual hits the mark, the communication campaign can then take on another whole new dimension with the sharing of the printed creation on social media where it creates a second wave of attention for the brand, sometimes even bigger than the first one."

In terms of kit, Machtelinckx said the Massivit 1800 is an effective entry-level machine, but at the same time is by no means a basic or cut-down machine. It has a build volume of 145cm x 111cm x 180cm, and can reach a printing speed of a 35cm/hr on the Z axis

"It offers a range of print modes, as well as remote monitoring and operations, and it is perfectly suited to be used in professional printing environment," Machtelinckx said.

While 3D print may be rather different than your usual, run-of-the-mill print work, it is clear that there are opportunities for PSPs here. Yes, the technology may take some getting used to and it may take some specialist training and practice, but given the right tools, a whole host of markets could be awaiting you.
Interested in joining our community?
Enquire today about joining your local FESPA Association or FESPA Direct