Features
Analysing the opportunities for growth in 3D print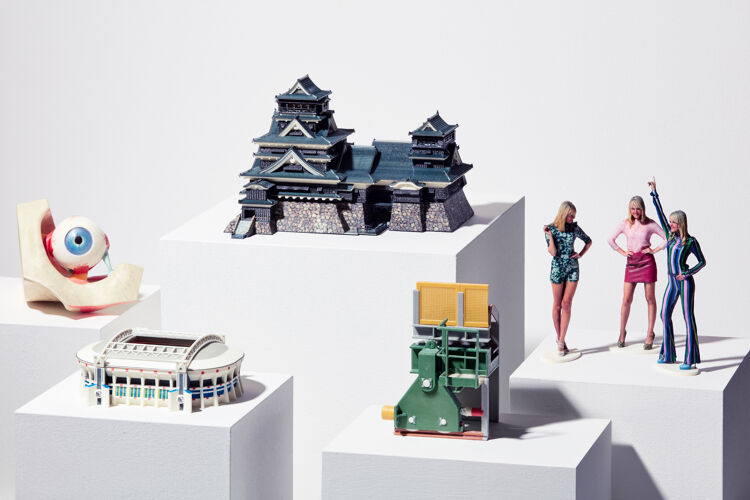 Are there opportunities for traditional printing companies in the 3D print market, and if so, how should they go about taking on such work? Rob Fletcher speaks with some of the leading names in this sector to find out.
3D print is one the most talked-about areas of print in recent years, and with good reason, with many of the applications and projects in this area attracting headlines outside of the industry. Be it creating body parts for use in life-saving operations, or producing parts for the International Space Station, there is seemingly plenty to get excited about.

But where does 3D printing fit within the traditional print mix? While 3D printing may be printing by nature and technique, it is a far cry from the ink on paper that many printing companies are used to.

Here, FESPA.com speaks with two major manufacturers within the 3D printing market to learn more about the technology involved with these applications and how they can go about taking on this sort of work.
Broaden your horizons
First up, Massivit 3D provides 3D printing solutions to customers around the world. Gaspare Bugli, EMEA general manager for Massivit 3D, said 3D print is a realistic market for traditional print companies, explaining many of the manufacturer's customers traditionally produced displays and point-of-sale or point-of-purchase with corrugated boards or other materials, but their creativity was often limited to the material they were using.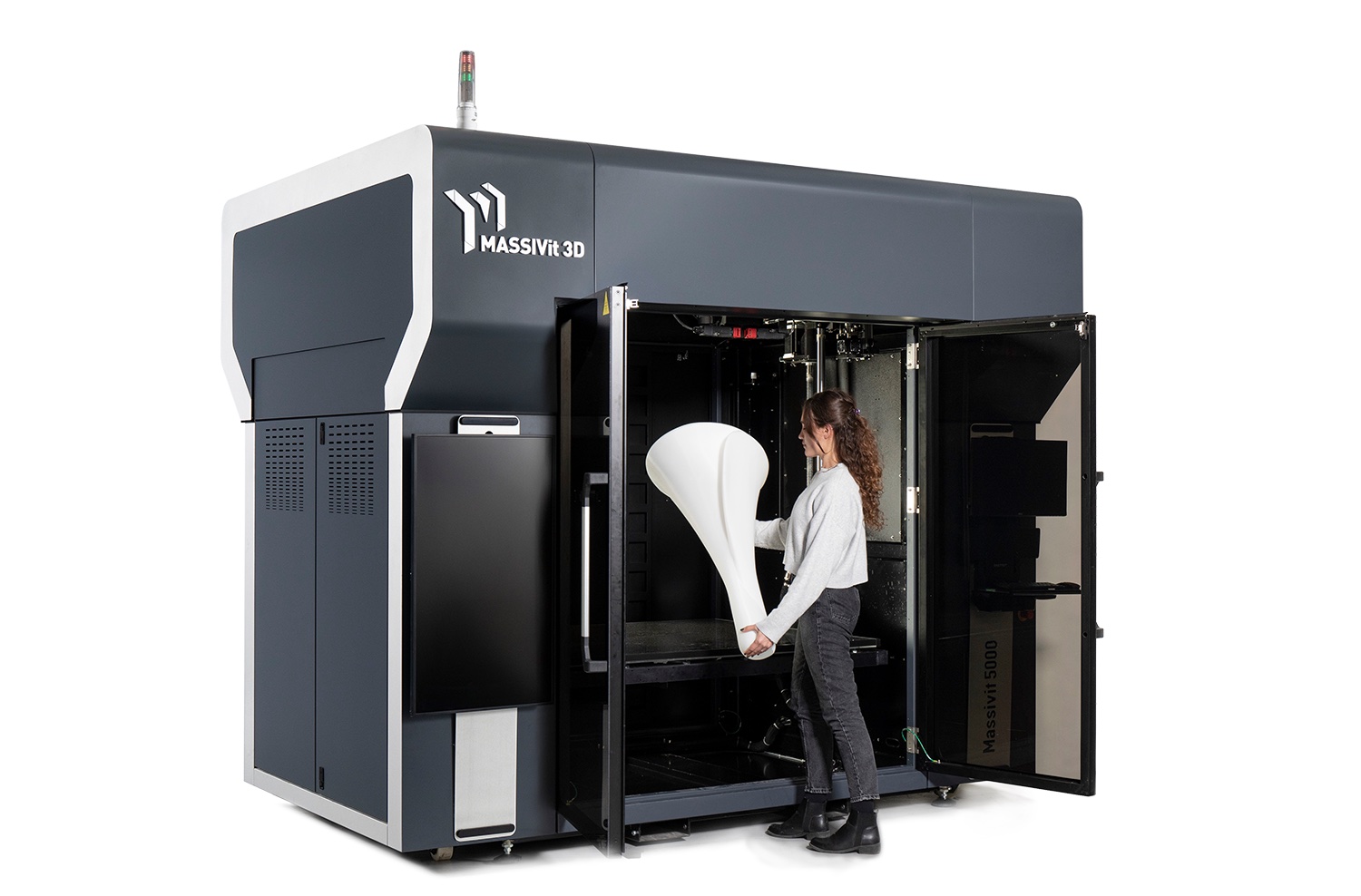 Caption: The Massivit 5000 from Massivit 3D has been designed to overcome conventional 3D printing barriers related to speed and size

"You can only bend a board to a certain limit," Bugli said. "Using 3D printing you have no restrictions: you can design and produce anything you can imagine – whether from a CAD file or a scan.

"You can achieve intricate details to produce dimensional, striking displays or POPs. 3D printing enables the production of geometries that were historically too expensive to produce or simply not possible. It allows reliable branding through digital accuracy, and it replaces wasteful, labour-intensive fabrication methods.

"Today, the lines between visual communications applications and those of other industries such as interior design are blurred, allowing print service providers and fabricators to expand their services to accommodate their clientele and offer new, unique applications to their clientele and prospective clients while also obtaining higher profit margins.

"One of the most common benefits reported by Massivit 3D customers is the ability to penetrate into new markets with the help of their large-format 3D printer – including film props and sets, custom exhibition booths, event selfie points, and interactive 3D amusement park displays. There's no better technology for experiential displays."

On this note, what should you be looking for when purchasing a 3D printer? Bugli said that when compared to carving or subtractive technologies like CNC machining, the quality and details that can be achieved with a 3D printer is a "game changer".

A high-quality, large-format 3D printer can print a layer thickness of 0.5 mm up to 1.5 mm, while using configuration features such as the Variable Resolution mode on Massivit 3D printers, Bugli said users can combine high printing speed with quality during the same print.

"A good machine also simplifies your 3D printing workflow," he said. "It should have a user-friendly interface, advanced and automated slicing algorithms to optimise your 3D files, and remote monitoring and operations to enable unattended printing and reduce the required manpower."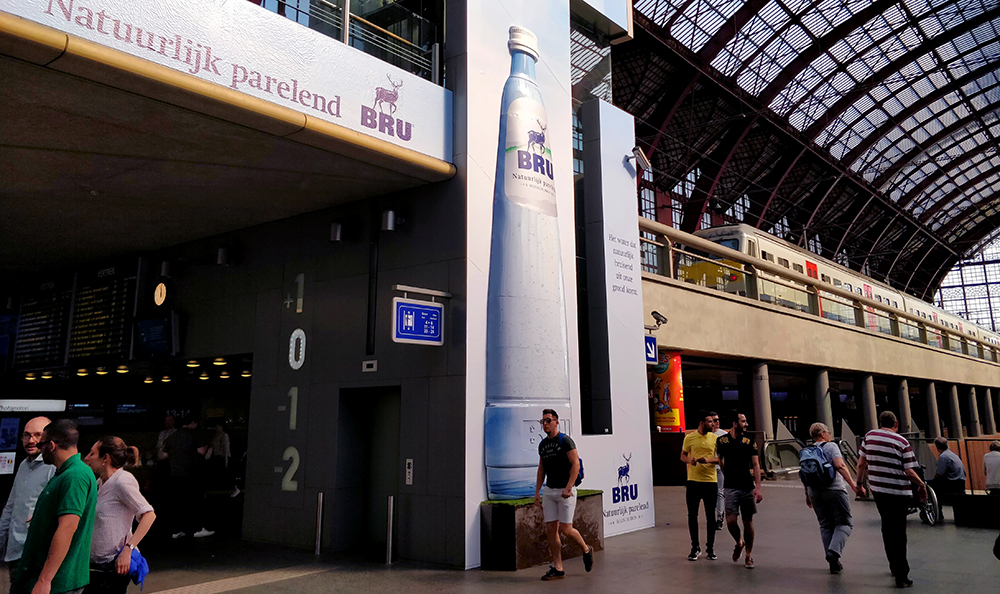 Caption: The Dimensional BRU campaign 3D-printed by 3Motion using kit from Massivit 3D

Looking at what Massivit 3D has to offer, Bugli said the manufacturer's latest model comes in the form of the Massivit 5000, adding that it is designed to overcome conventional 3D printing barriers related to speed and size.

Advanced features on the machine include a dual material system, enabling a different material to be printed on each print head simultaneously and provides a giant build volume allowing parts to be printed up to 1.8m within a matter of hours.

"Since the launch of the Massivit 5000 in 2021 and the development of new materials - such as DIM 110 high-definition material, DIM 20-FR flame retardant material, and DIM 300 transparent material - Massivit 3D has penetrated several new market segments that demand custom manufacturing, prototyping, and aftermarkets," Bugli said.

"All of these additional applications enable our customers to differentiate their business from competitors by offering a wider range of services. This is particularly pertinent given the feedback we've received from our customers regarding their need to expand their offering due to the Covid pandemic. Large-format 3D printing affords this possibility."
Research the market
Also equipped to support companies in the 3D print sector is Mimaki, which has a number of options on offer. Product manager Mark Sollman said 3D print can be a realistic market for more traditional print businesses, but it is key companies do their research before purchasing a 3D printer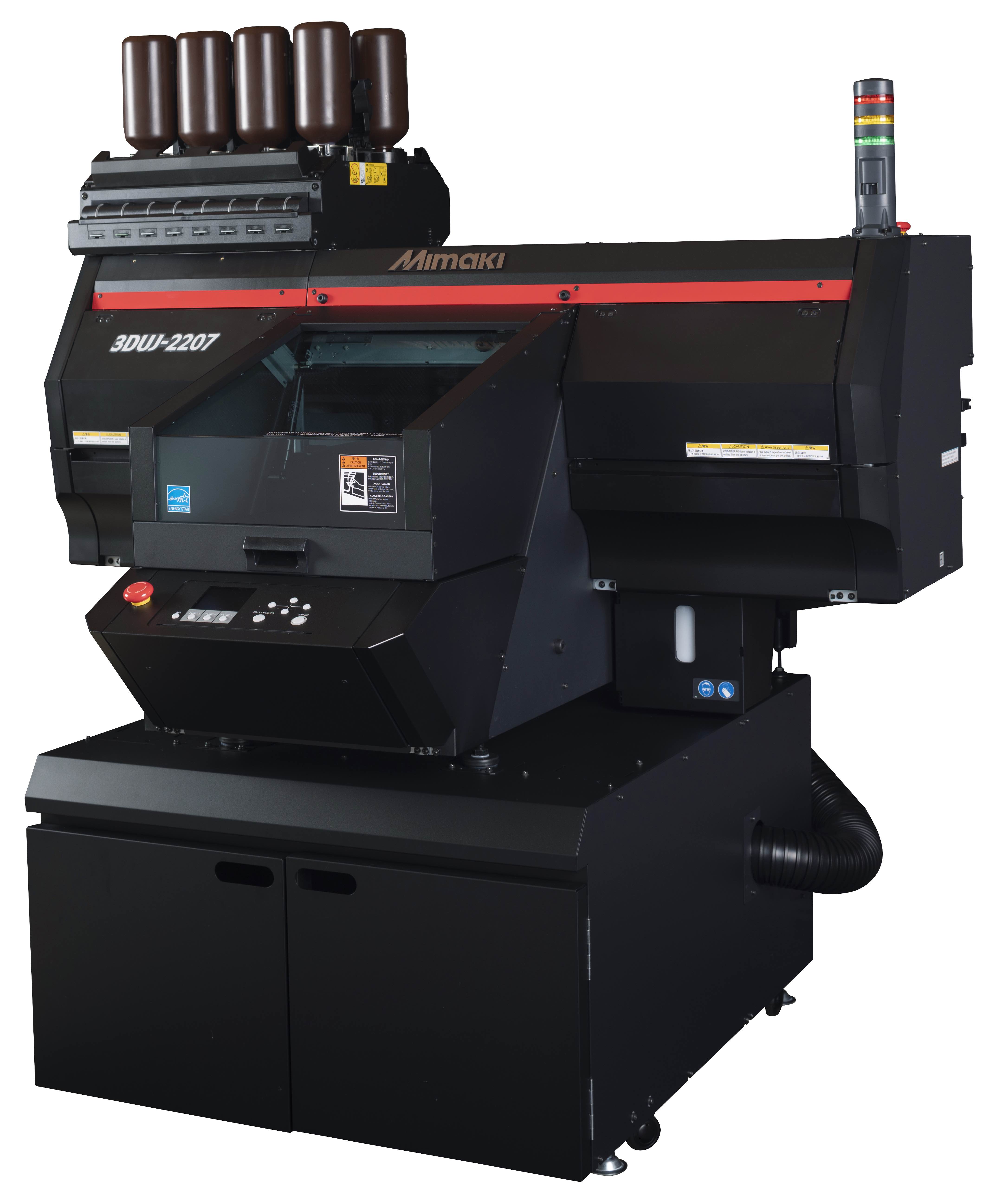 Caption: The 3DUJ-2207 is Mimaki's latest entry-level 3D printer with full-colour modelling capabilities

"Namely, this should be to identify what kind of applications they want to create and which market they would like to target," Sollman said. "If anything, due to the overlap, their experience in the printing industry might actually help them identify opportunities and navigate the 3D printing market."

In terms of what printers should be looking for when investing in new 3D print kit, Sollman said there are three areas of the upmost importance. Firstly, reliability; he said that users should consider how long the machine is able to run for uninterrupted, as well as if the manufacturer that made the printer is reliable enough and able to provide service and support, if and when they may need it

Sollman said that printing companies should also look at whether the machine can deliver consistent results time and time again, as well as if it is able to keep up with demand.

"In terms of printing quality, it very much depends on each customer's requirements – i.e., do they need full colour 3D printing or how detailed would they like the model to be," he said.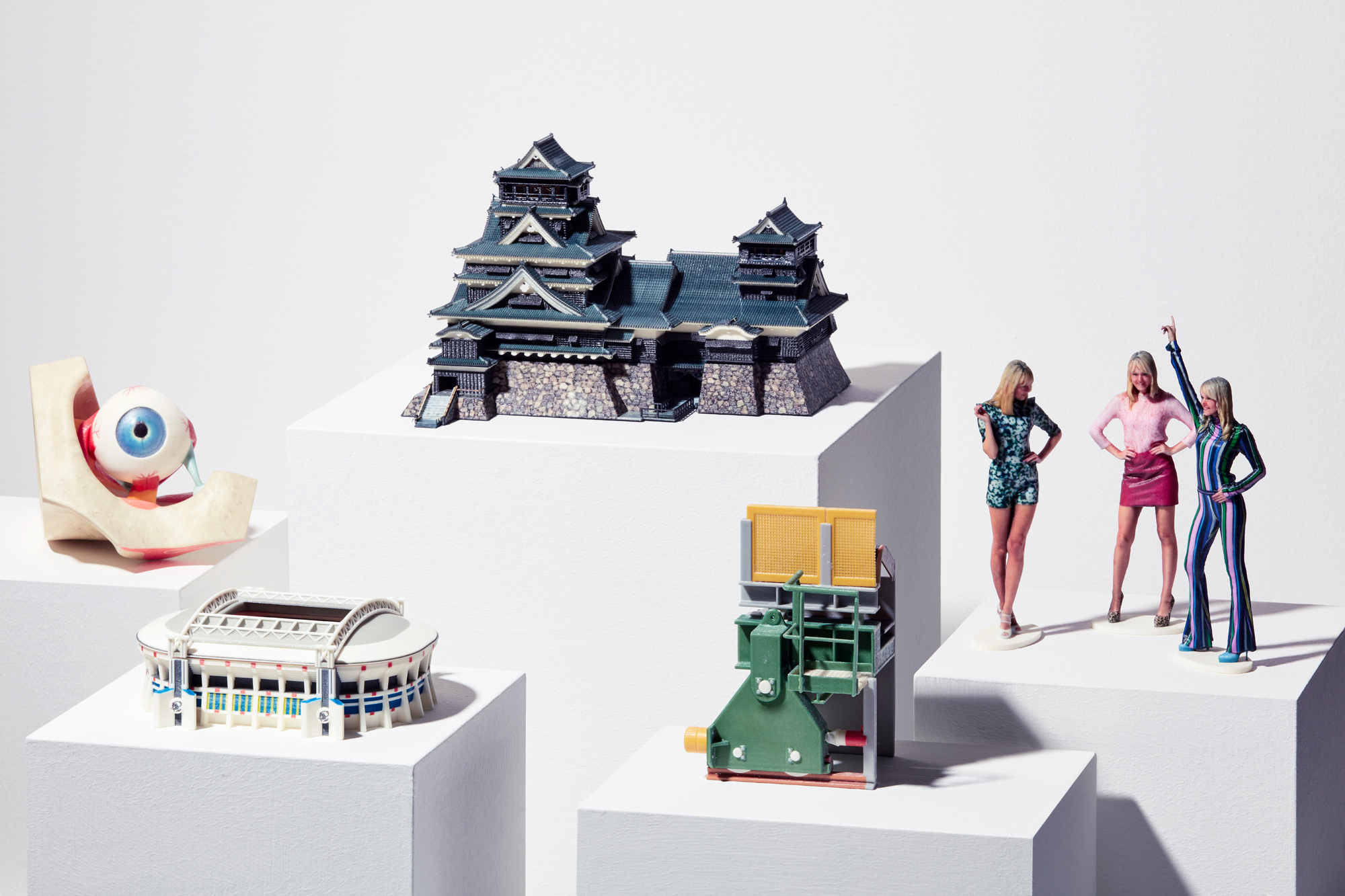 Caption: Mimaki 3D print machines can be used to create a range of applications

"Due to the full colour capabilities and with it the high-level of accuracy, customers use our 3D printing machine to produce accurate scale models for the growing animation and gaming industry, alongside medical models for educational purposes. There are also other avenues for full-colour 3D printing such as 3D signage, architectural model, and product prototyping."

Expanding on this, Sollman picks out some of the machines available from Mimaki that are suitable for print companies making a move into 3D print. The latest full-colour 3D printer is the 3DUJ-2207, an entry-level 3D printer with full-colour modelling capabilities.

"The entry-level label doesn't mean there is any lapse in quality of finish or consistency," he said. "It purely is a smaller version of the 3DUJ-553, and therefore ideal for the smaller production lines found in the likes of design agencies."

Also available from Mimaki is the larger 3DUJ-553, which can be found in larger production lines and can run Mimaki's new pure clear ink, MH-110PCL, which was launched earlier this year.

"Designed specifically for the 3DUJ-553 printer, this new ink provides great clarity in modelling and is a big improvement to our previous clear ink, which had a distinct yellowish tint," Sollman said. "Combined with the ability to print in over 10 million colours, this new ink has opened an area for more detailed modelling, for the likes of medical models, architectural models and much more."

Though perhaps still a foreign concept for the traditional print service provider, speaking with specialists in this market, it is clear that there are opportunities for growth in 3D print. Yes, the technology may take some getting used to, be equipped with the right machine, there is certainly room for growth in this exciting sector.
Interested in joining our community?
Enquire today about joining your local FESPA Association or FESPA Direct