Features
Analysing the benefits of automation in screen printing for textiles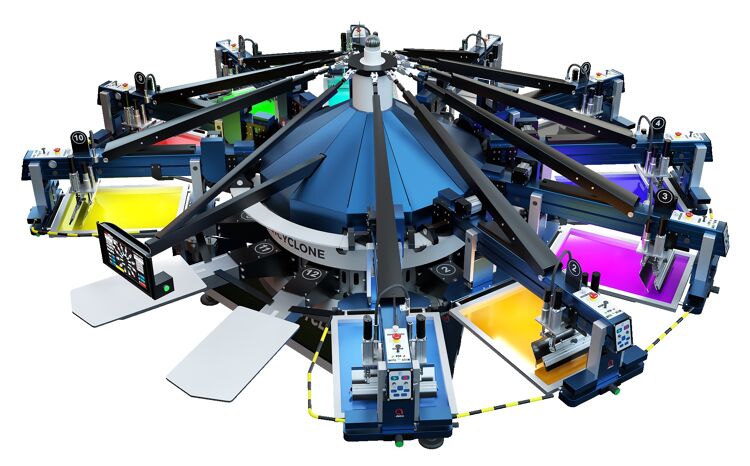 With competition for work in the textile print market increasing, Rob Fletcher looks at how automation with screen printing can help print service providers (PSPs) gain an advantage in this sector.
While it is certainly true there is plenty of work available in the expanding textiles market, it is also true that competition for jobs is on the increase, with more companies entering into the sector in an effort to get a piece of the action.

Differentiating your offering and standing out from the crowd is critical to securing valuable work, and an effective way of doing this is delivering the highest standard of services to your customers.

With this in mind, FESPA.com finds out more about screen printing in the textiles market and how automation with this technology can offer your business a significant advantage over the competition.
High quality, consistent prints
Adelco offers drying solutions for both the textile digital and screen printing markets, and this year celebrates its 50th anniversary. Managing director Mark Smith said that by using screen printing with automation, PSPs can maintain the highest level of accuracy, consistency and speed

"The automation does all the hard work for you," Smith said. "For example, the Adelco Cyclone has pinpoint registration of <+0.02mm perfect for the most challenging print requirements.

"This level of precision allows print shops to bring work in house, saving money and carbon footprint, while delivering high quality, consistent prints. This enables our customers to expand their production and increase flexibility.

"The scope for growth is huge, we have seen it time and time again in companies that invest in automation and their business have grown off the back our equipment."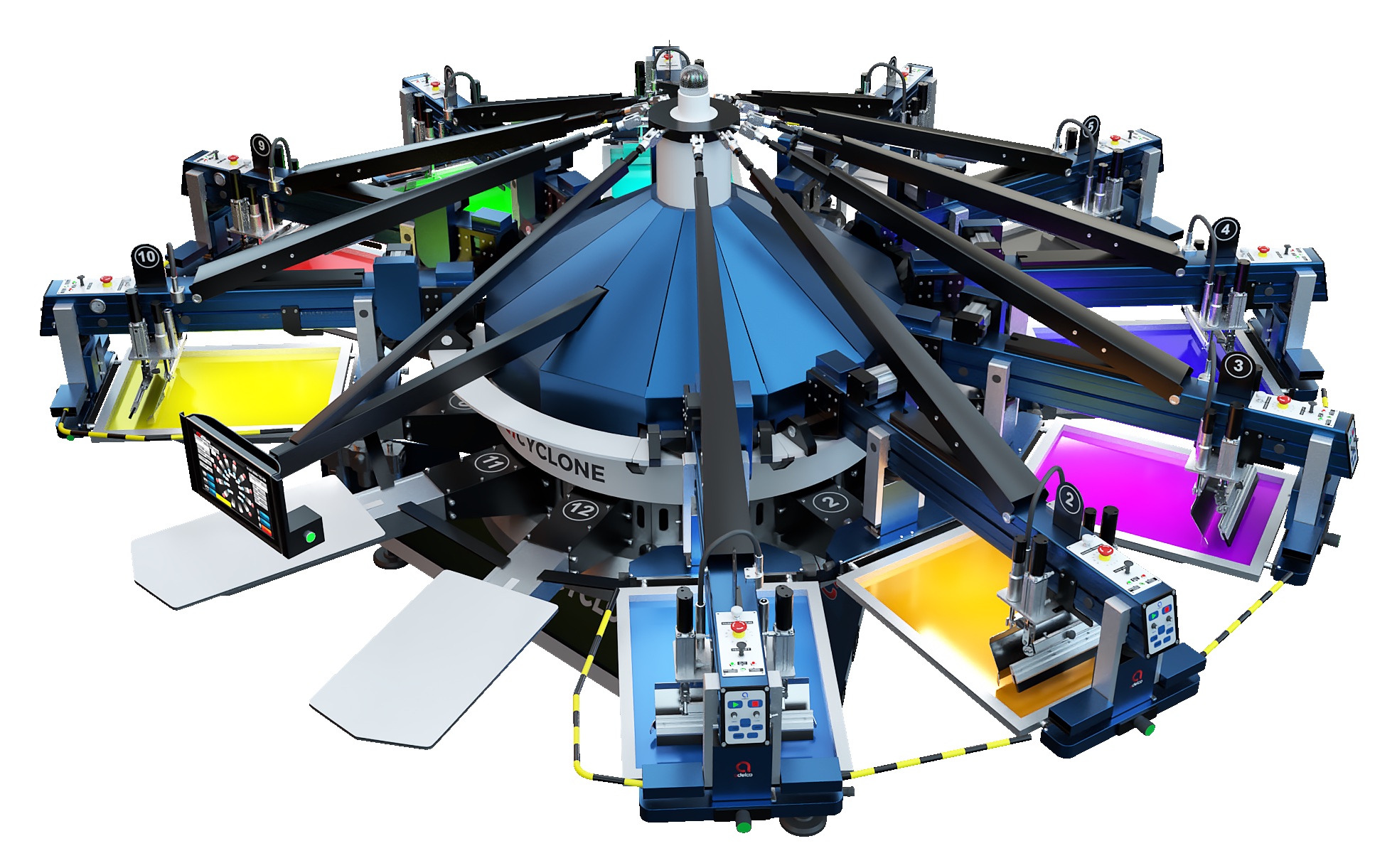 Caption: Adelco's oval and carousel presses have pin point registration of <+ 0.02mm

Smith said Adelco's latest range of oval and carousel automated printing presses enable the company to recommend or for the customer to choose exactly the right product for their print requirements.

Key features on these presses include a three-way micro screen adjustment for easy set-up, lightweight CNC aluminium or honeycomb pallets with unique tool free quick release system, quick lock, tool free squeegees with tool free angle adjustment and flood bars, and an automatic high-lift screen system provides easy screen cleaning access.

"Set up time on our presses is the fastest available whether linking to our own pre-registration system or a DTS system," Smith said. "This ensures that the maximum amount of production time is spent on print production and not set up. After all, if the machines are not producing, our customers are not earning."
Easier and more efficient production
Next, Inpro has been working with screen printing and large-format digital print companies for more than 25 years, helping them improve their production processes. When it comes to screen printing, Inpro supports PSPs with the cleaning, reclaiming and developing of screens.

"Inpro's solutions mean customers have lower costs per screen, produce higher quality work constantly, as well as make working with screen printing easier and more efficient," Inpro's account manager Coen Höppener said.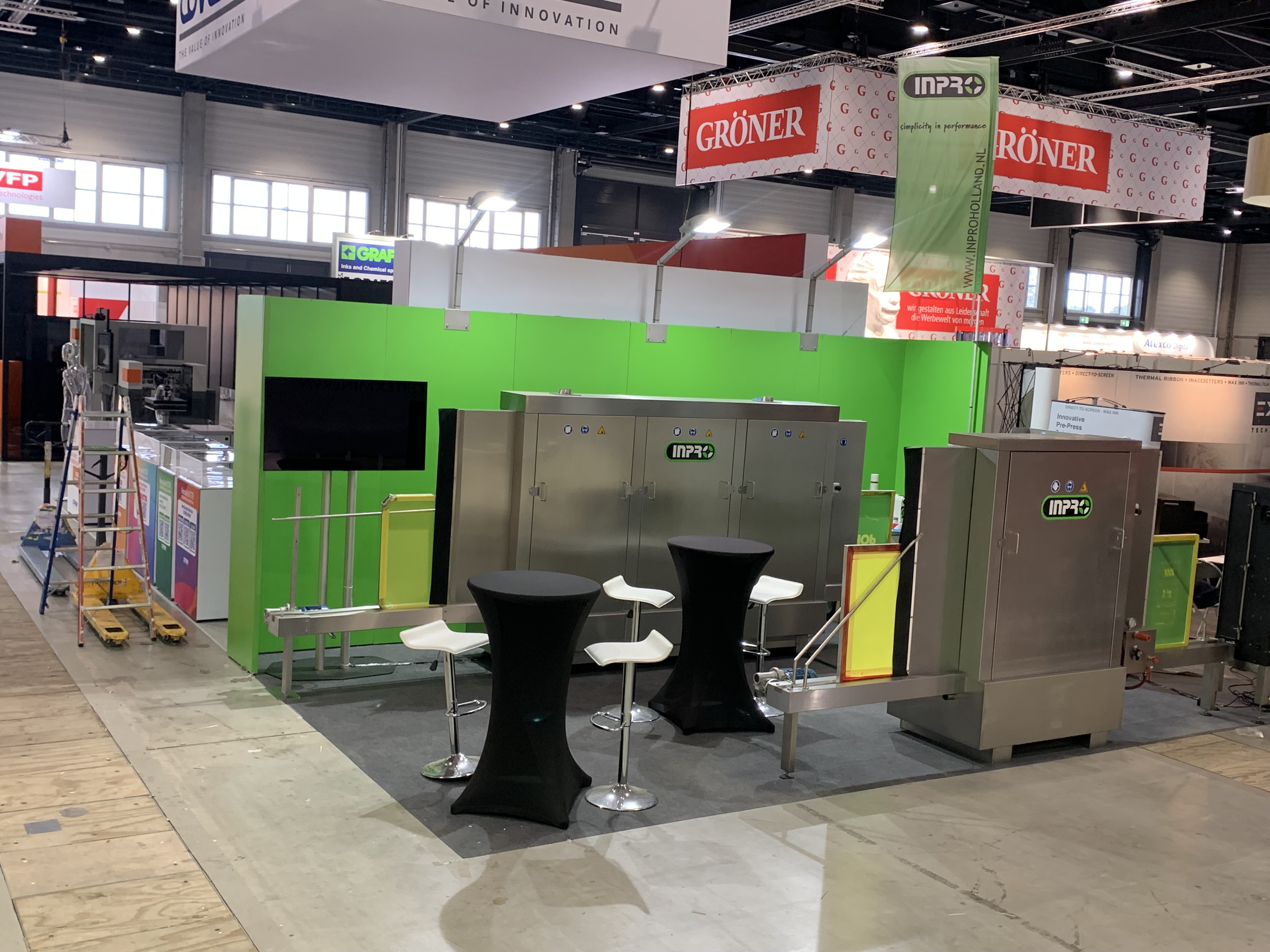 Caption: Inpro showed its new solutions at the 2022 FESPA Global Print Expo

"Working with Inpro means PSPs will have a more environmentally friendly solution to work with, while our products make this sort of work easier as they remove the need for manual water rinse, thus cutting chemical exposure."

Inpro's latest two solutions in this market include the Tigerclean 132-3, a fully automatic cleaning, reclaiming and high-pressure rinse machine that was shown to visitors at the 2022 FESPA Global Print Expo earlier this year.

Also new from Inpro is the Combi-Eco, a one-module machine suitable for both high- and low-pressure rinse.

"You have an integrated solution that automates the screen developing due to the low-pressure rinse, and high-pressure washing for screen cleaning," Höppener said. "We also give an extra option with our optional Inpro washout booth, which is the perfect solution for ink removal.

"You first manually remove the ink from the screen in the Inpro washout booth. This is an easy to use and maintain stainless steel washout booth that includes an automatic filter and recycle system for longer lasting high quality of the safest INPRO ink remover.

"Then place the screen on the belt of the Combi-Eco and the screens will be automatically cleaned and be 75% dry in the end. Furthermore, you can use the Combi-Eco as a high pressure rinsing for de-ghoster, emulsion, degreaser and water inks."
Consistent quality
Also in this market, ROQ specialises in the production of machines and accessories for textile printing. Engineering manager Pedro Dias said screen printing is a cost-effective and versatile technology for high-volume garment production, and the addition of automation ensures consistent production and results.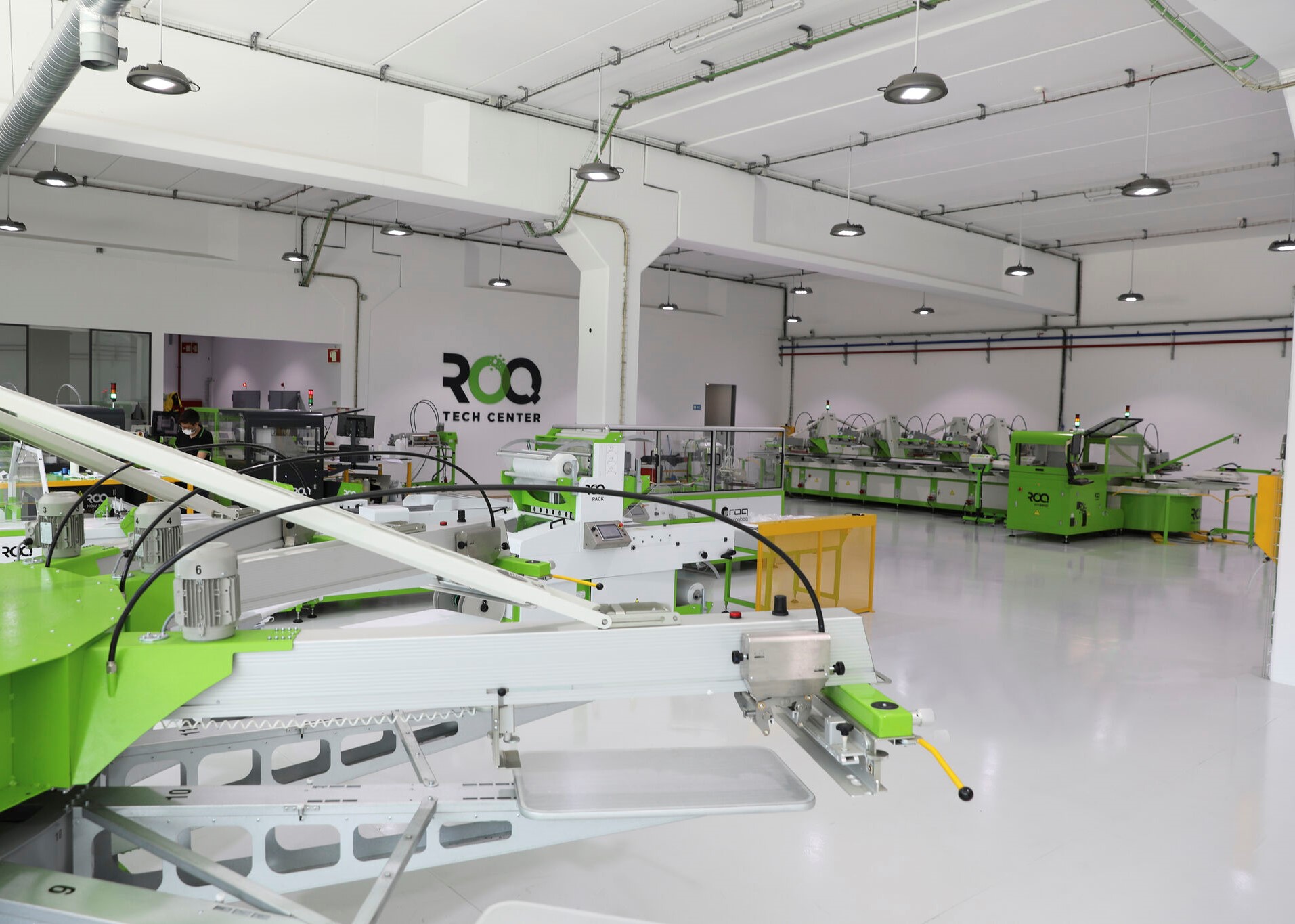 Caption: ROQ is focusing on processes that still have to be carried out manually

"Automation allows you to have a better grip on the production rate, with consistent quality," Dias said. "The flexibility of the automation lets you increase the design complexity and reconfigure a machine set up to suit a different product type, going into full production, after a few trials, instead of training people on a new process, which may take days."

After developing highly efficient automatic screen-printing machines, Dias said the focus for ROQ is on processes that still have to be carried out manually, with the aim of adding automation to make the process even easier for users.

"With this, we intend to expand automation to all the processes of a screen print factory, to offer the same level of productivity and reliability, as we already achieved with the screen-printing machine," Dias said.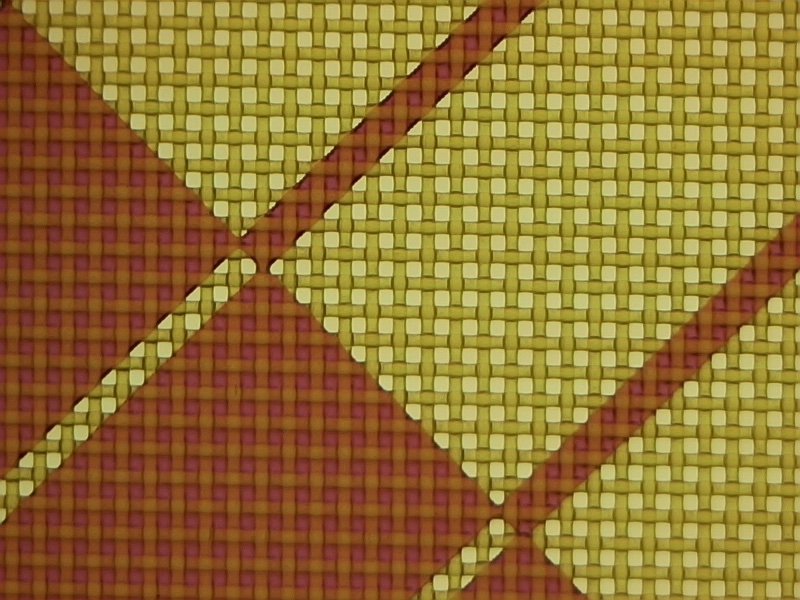 Caption: Example of the resolution achievable with technology from SignTronic and Grünig-Interscreen

Meanwhile, SignTronic and Grünig-Interscreen have combined their Swiss know-how to simplify screen making for this market and improve the process in all application areas by automated stencil production.

"We create complete solutions from stretching and direct exposure to standardized final inspection," said Andreas Ferndriger, marketing director for SignTronic and Grünig-Interscreen. "Our goal is to reduce costs in the process without compromising quality.

"The key benefits of automated stencil production in the textile market are flexible batch sizes, easy reproducibility and cost reduction per stencil, including savings in personnel costs, while maintaining consistent high quality."

SignTronic recently began offering its new modular LED_Q4 / Gen.6 technology, which Ferndriger said sets a new standard, offering maximum UV performance combined with flexibility and modular design.

"This new, powerful LED concept leaves nothing to be desired and can be ideally adapted to the customers' requirements."

With this representing just a small selection of the technology on offer in the screen print sector, it is easy to see why this is a popular choice when it comes to textile work. Add in the extra benefit of automation in production, and investment in the right sort of kit can set you on the road to plenty of success.
Interested in joining our community?
Enquire today about joining your local FESPA Association or FESPA Direct