Features
A guide to Microplastics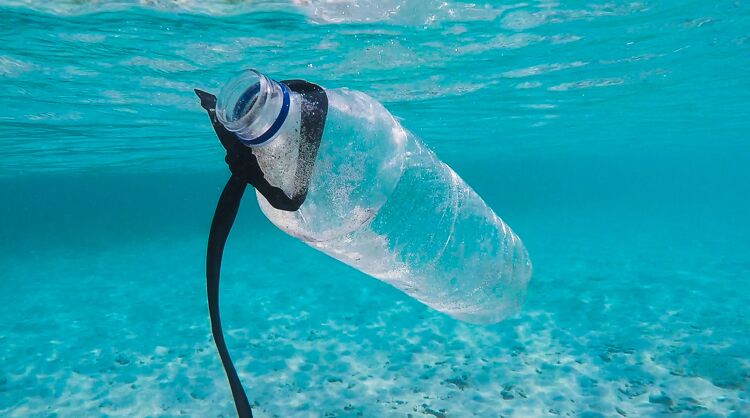 Clare Taylor discusses Microplastic, where they come from, what can be done, what's being considered in terms of legislation.
Microplastics come from a wide range of sources, including larger plastic items breaking down mechanically in the environment, dust from wear on tyres and brake pads, from shoe soles and cooking utensils or by microfibres released from textiles.

They are in the air, in the water, in the food we eat – and as a result, they are in our bodies. We don't yet know much about the risks they pose; we do know those risks exist and that something has to be done about it. The challenge is knowing what and how.

Microplastics spread through the air, wash into rivers and seas from roads and the land, and are spread on land in treated sewage, used as a soil conditioner, from which they have not been fully filtered out; they are released into the rivers by water treatment companies; they travel to rivers and sewage works from industrial plants and domestic washing machines.

With so many routes to manage, prevention at source – stopping them in the first place – is the most straightforward approach. And that is what's being planned, along with projects to manage them, and there is action that businesses and individuals can take.
Top level action
To stop plastic pollution in general, a global treaty was signed by 175 countries at the United Nations Environment Assembly in March 2022 to put an end to plastic pollution, with the aim of a draft legally binding agreement by the end of 2024. The resolution is intended to address the full life cycle of plastic, from design of materials and products to end of life.

Not having plastic polluting the oceans, rivers and land in the first place will stop one source: larger items that break down.

Examples of regional initiatives include one in the EU, with the public consultation running from 22 February until 17 May 2022, which focuses specifically on microplastics: Microplastics pollution – measures to reduce its impact on the environment. This covers, amongst other things, microfibres from synthetic clothes, microplastics from tyre abrasion and in paints, such as road markings, and pre-production plastic pellets being released into the environment.

In the UK, two private members' bills currently in Parliament cover both plastic in general and microplastics, one being the Plastic Pollution Bill and one the Microplastic Filters (Washing Machines) Bill.

On the practical front, there is work at various government and regional levels, collaborating with industry on projects to reduce release of microfibres from textiles during their life cycles and to improve sewage treatment to filter them out. The Microfibre Consortium, in the textile sector, is bringing together the various parts of that industry for their Microfibre 2030 Commitment and Roadmap, aiming for zero impact from microfibres; WRAP and the Ellen MacArthur Foundation are working on ways reduce impacts from both plastics and textiles, amongst other issues.

We can expect legislation in some form or other in the future as well as more guidance, but in the meantime there are things print businesses can do.
Reducing microplastics pollution from print businesses
A good starting point would be to use the principles of the waste hierarchy and begin with prevention, reduction and substitution of plastic.

This is, of course, challenging, as plastic is such a useful material for so many purposes, but there are not only some traditional materials, such as paper and board, that are suitable for many purposes but also some new materials coming onto the market. A few ideas are paper or cardboard-based mesh material for wrapping fragile items for transport instead of bubble wrap, printable rigid board for point-of-sale displays made entirely from paper-based materials, and other materials that are easier to recycle than traditional substrates. Using plastic materials with recycled content helps drive the plastics recycling market as well as reducing your contribution to virgin material manufacturing volumes, and in some places there are taxes on virgin plastics. If printing on synthetic textile garments, those of better quality tend to release less microfibre in their lifecycle because of the way they are finished.

Avoidance of plastic lamination except when needed to make a product fit for purpose will eliminate one source of plastic in waste streams; if using plastic, avoiding mixing different types makes recycling easier, and design for reuse keeps the material out of the waste stream for longer.

The ingenuity of the industry will surely bring many ideas, and the Sustainability Spotlight section of FESPA Global Print Expo 31 May to 3 June 2022 will be a good source of inspiration.

Simple housekeeping measures reduce release into the environment. Ensuring blades used for cutting banner materials and textiles are kept sharp will decrease plastic dust in the atmosphere; containing waste and recycling securely and regularly clearing litter will reduce plastic being released into the general environment.

Although the infrastructure for plastic recycling is as yet not sufficient, continuing to look for businesses who can take and recycle types of plastic that you have previously been unable to recycle is worth the effort. New recycling technology is developing quickly, and more opportunities therefore opening up – but always check the registrations of anyone taking recycling to be sure they are authorised to do so and that it will be recycled responsibly.

Continuing to use video conferencing and allowing working from home, thus reducing transport needs, helps cut down microplastics from tyres and brake pads as well as helping address air pollution and climate change.

So just lots of small steps outlined above, but they all help, and exploring the sources of information below will give you more, as well as keeping you up to date with research developments.

FESPA's Sustainability Spotlight show feature will provide useful, informative and actionable advice to address the needs of People, Planet and Profit. Guest speakers will present short insights into what's going to affect you, how to avoid greenwash and what are the key priorities to meet brand's needs. There will be a range of materials on display for graphic and textile printers to discover, accompanied by information to explain how they provide profitable solutions that customers will value. Finally, you'll get to see the range of self-certification programmes and externally validated standards to aim for.

Visit this new feature at FESPA Global Print Expo 2022, Europe's leading print and signage exhibition. Register now and use the code FESG201 to receive a 30 euros discount and pay only 50 euros for your registration.
Interested in joining our community?
Enquire today about joining your local FESPA Association or FESPA Direct