Features
3D printing opportunities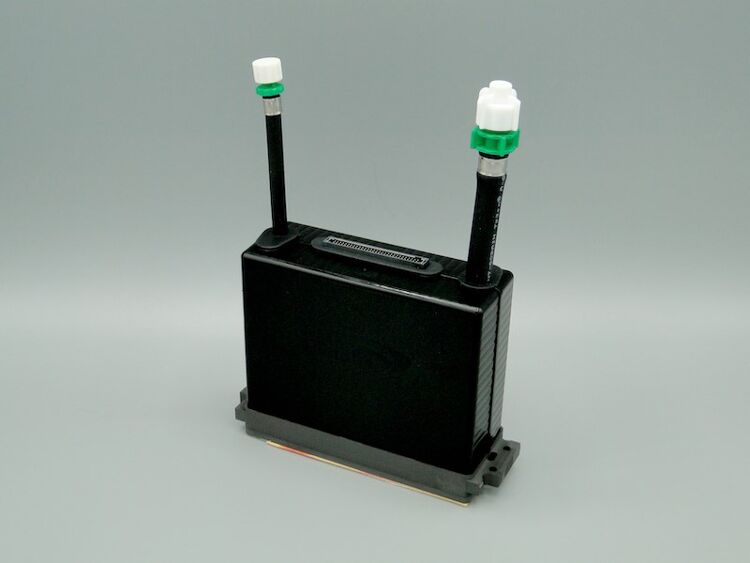 Nessan Cleary shares the curret opportunities available for 3D printing technology.
Looking back, we can see that 3D printing technology has matured fairly rapidly over the last ten years, which in turn makes it easier for print service providers to evaluate if this market offers a viable opportunity to diversify their business. There's no question that most printing companies should have the skills necessary to transition into 3D printing, but the question that most printers will have to ask themselves is, what sort of printer are they?

This is because 3D printing has evolved from a novel technology to a complete additive manufacturing market sector. At the same time, print technology, and especially in the large format area, is now widely used in many industrial areas. So printers who see themselves primarily as printers may feel that there's limited opportunity in the graphic arts for 3D printing.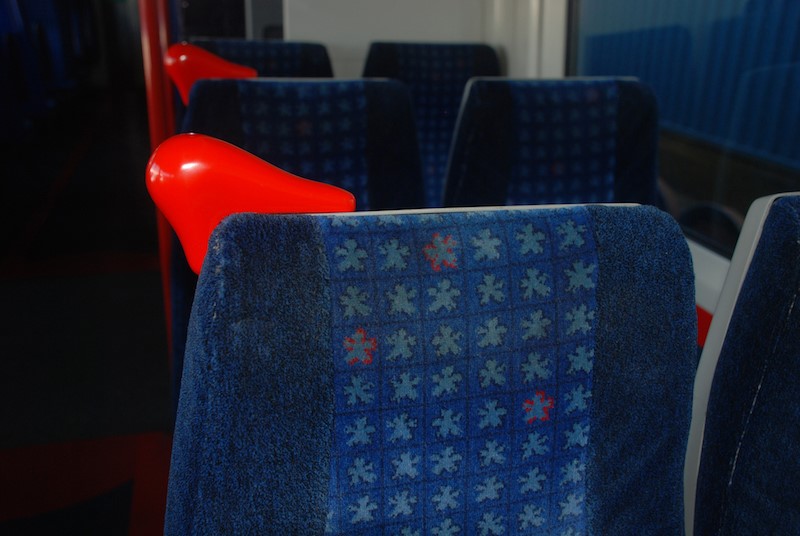 But those companies that are more involved with industrial printing should find that getting to grips with additive manufacturing technology is a logical addition to the print technology they are already using. After all, many of the vendors that make the presses, inks, software and other components that are used throughout the graphic arts printing industry have already jumped onto the additive manufacturing band wagon.

HP, for example, has developed a range of 3D printers based around the same thermal printhead technology used in its graphics printers. Furthermore, HP uses its own 3D printers to manufacture parts for its latex printers. Ricoh sells a number of 3D printers and offers a bureaux printing service. Mimaki already offers a 3D printer that's mainly used for producing models and prototypes, with the company also investigating using 3D printing to develop food vending machines.
Potential applications
Just a few years ago the main market opportunity would have been to make prototypes, alongside producing specialised fixtures, fittings and jigs and there's still plenty of demand for these things. There was some opportunity to produce short runs of end use parts, but as with the early days of digital printing, short runs lack the volume to challenge conventional manufacturing on pricing. However, as we have seen with digital printing, the machines have got faster and more efficient and so the run lengths have crept up to the point where additive manufacturing is increasingly seen as a cost-effective option, particularly for spare parts and components that only need to be replaced in small numbers.

At the same time, the range of materials that can be 3D printed has increased considerably, leading to lower prices and more functionality. This includes many different types of plastics, both rigid and flexible, and available in engineering grades with various properties such as high strength to weight ratio or resistance to heat or certain chemicals. Other materials include rubber and even wood-based filaments. In recent years we've also seen an opening up of the metal printing market, largely driven by greater use of inkjet technology for binder jetting. This is where the build material, which is supplied in a powdered form, is spread on a bed and the binder fluid is then jetted precisely where required to cause some of this powder to clump together to form a solid layer. This process is then repeated one layer at a time to build up the object. This technique can be used with a number of different materials as well as metal.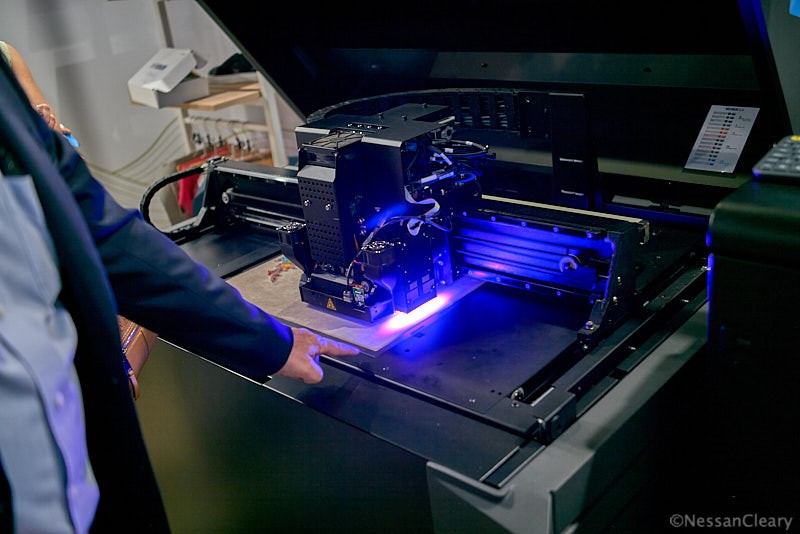 One relatively simple application is producing moulds, with 3D printing being far quicker and more cost effective than most conventional methods. This is an attractive area to work in, partly because it genuinely offers a better solution but also because the final parts produced are identical to those made conventionally and so there's no further certification required for those parts. There are different types of moulds, with sand casting proving particularly popular. Fujifilm Dimatix has just introduced a new printhead specifically aimed at printing moulds for sand casting as well as metal binder jetting. The Starfire SG1024 L3F has been designed to cope with the aggressive binder fluid that is typically used in these applications.

Another growing market is with garments, where 3D printers have been used to create bespoke buttons. Stratasys has demonstrated a 3D printer specifically targeting the textile market, the J850 Techstyle, which can print embossed designs direct to textile. This can be used for logos and can include text and graphics in multiple colours. The Techstyle is a Polyjet printer that jets a resin material that is then polymerised by exposure to ultraviolet light. It can print to garments, such as cotton or denim clothing, and accessories such as handbags.

There are plenty of examples of 3D printers being used to produce spare parts. Chiltern Railways has 3D-printed replacement parts on seats for its passenger trains. The parts, including arm rests and grab handles were produced on a Stratasys Fortus 450mc FDM printer, using Ultem 9085 resin, which was certified to the rail industry's fire, smoke and toxicity standards.

In another example, the German brand Sienna Garden, which sells a range of garden furniture, 3D-prints spare parts on-demand. The spare parts in question are mostly things like plastic foot caps or joints, which break or just wear out. These parts are small and relatively inexpensive to print in small quantities and printing them on-demand saves the inventory management cost of storing them in a warehouse. This same argument - cutting the costs of inventory management - drove the transition of book printing to digital and is behind the growth of digital printing for labels and packaging.

Seen from the perspective of the commercial print market, additive manufacturing is still roughly 20 years behind the digital printing market. At that time, commercial printers were just starting to install digital machines like the Xerox iGen or the Kodak Nexpress, and large format printers were just waking up to the advantages of UV flatbeds in a market that was still dominated by roll-fed solvent machines. In practical terms this means that designers and manufacturers are just starting to consider 3D printing as an option for short production runs. Over the next decade or so this will transform manufacturing, since there is no need to set up dedicated production lines. That leaves the door open for bureaux that can cater to different types of organisations and applications, much as print service providers currently do.
Interested in joining our community?
Enquire today about joining your local FESPA Association or FESPA Direct