Features
3D Printed Garments and Material Innovations offer new opportunities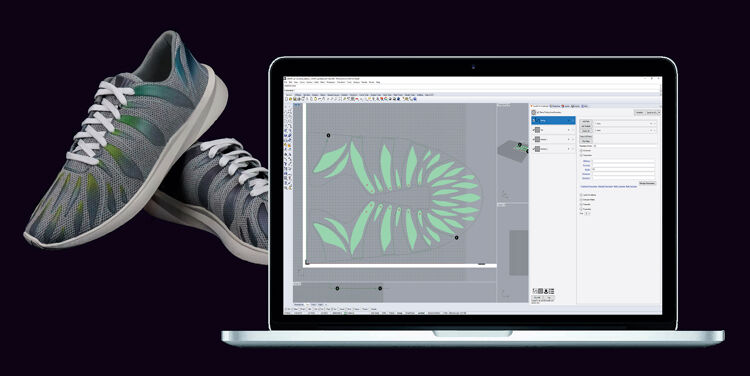 Now attracting a growing number of technical and commercial developments - 3D printing offers the apparel industry a new vision for the future of garment creation, apparel production and the materials utilised.
. Innovations continue for 3D printed garments and the 3D printing of surface effects directly onto fabrics. The market offers exceptional growth potential and as technologies align, we can expect to see designers and manufacturers exploring many new applications across the fashion landscape.

Set against a backdrop of a global 3D printing market size which was valued at USD $13.78 billion in 2020 (Grand View Research) and is expected to expand at a compound annual growth rate (CAGR) of 21.0% from 2021 to 2028. The textiles sector - while still relatively small - is expected to contribute significantly to the growth of the desktop 3DP segment over the forecast period.

The adoption of 3D printing in the manufacturing of clothing and apparel is also gaining traction and is beginning to drive the demand for 3D printers in a global market for 3D printing machines that is expected to reach 15.3 million units per annum by 2028 (Grand View Research).

One of the main drivers for progress has been the identification of 3D Textile printing as an increasingly sustainable textile process. Virtually waste free, and light on energy and resource consumption, it provides an avenue of growth that will be hard for the textile industry to ignore. For the moment, 3D printed apparel products are currently mostly confined to the one-off or haute-couture sectors for high-end fashion designers. However, the growth in the sector is undeniable as new techniques and applications continue their development.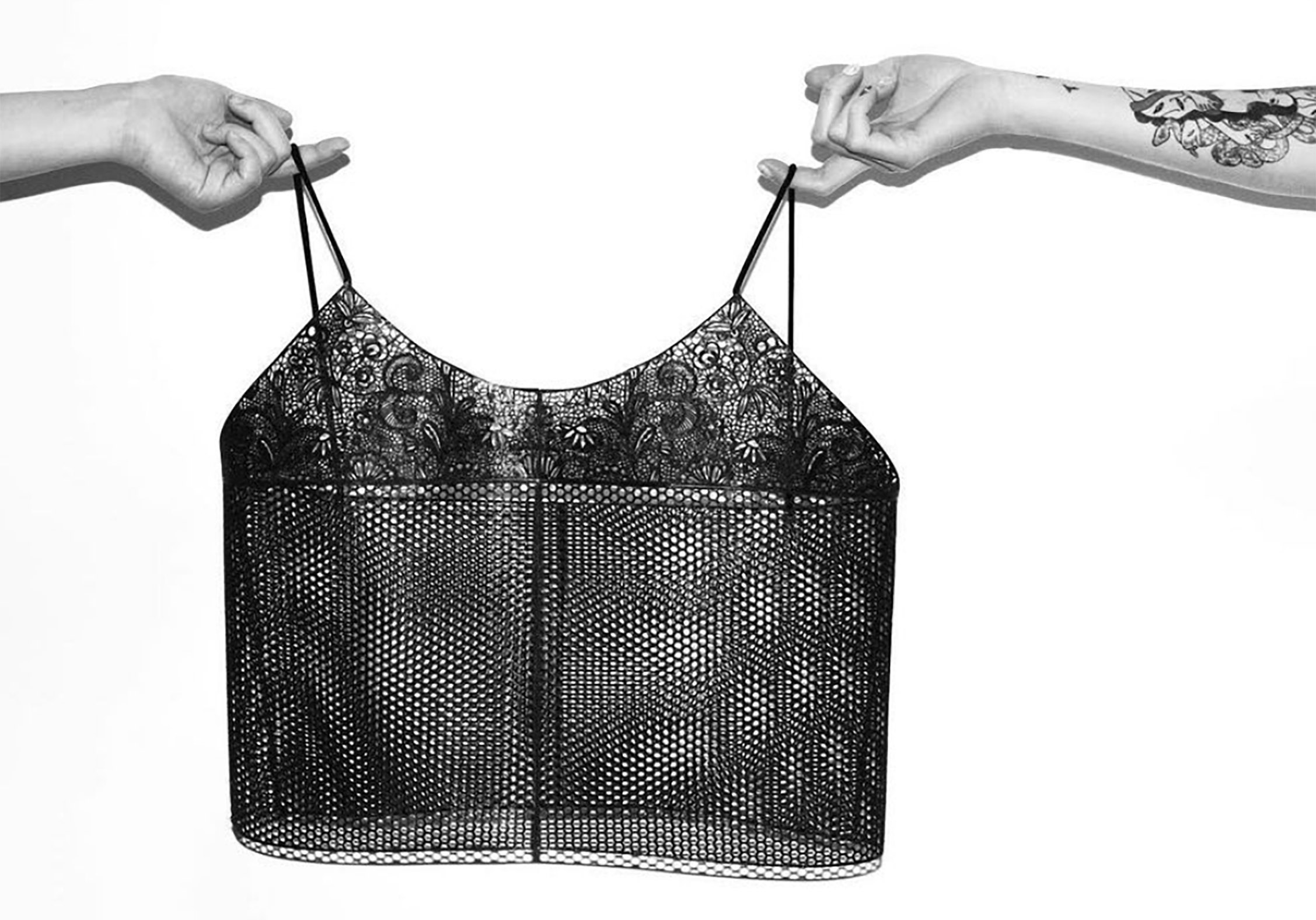 Image credit: Yoobin Jung.

Fashion design is pushing pre-existing boundaries as it seeks to both regenerate and engage a new consumer. In an era of responsible production, the 3D space offers new technology with which brands can explore alternate manufacturing methods. Whilst these are currently niche – their footprint undoubtably signposts an emerging market with wide reaching benefits and new applications for the industry. The vision and pioneering progress made by experimental designers continues to push 3D applications into main-stream fashions virtual window, highlighting new wearables and new vistas of shape and colour to the fashion industry.

Spotlighted are designers who have chosen to develop 3D printed products, among them are luminaries: Iris Van Herpen, Zac Posen, Danit Peleg, Ganit Goldstein and Julia, whose garments have all graced the worlds runways with their ground-breaking 3D printed apparel collections.

It doesn't seem so long ago that digitally printed fashion garments made headlines as they emerged onto catwalks across the globe, and we now witness the same evolution in the 3D space. In the recent British Fashion Awards, Rosalía, a Catalan singer was featured wearing a daring original 3D printed dress designed by Iris van Herpen.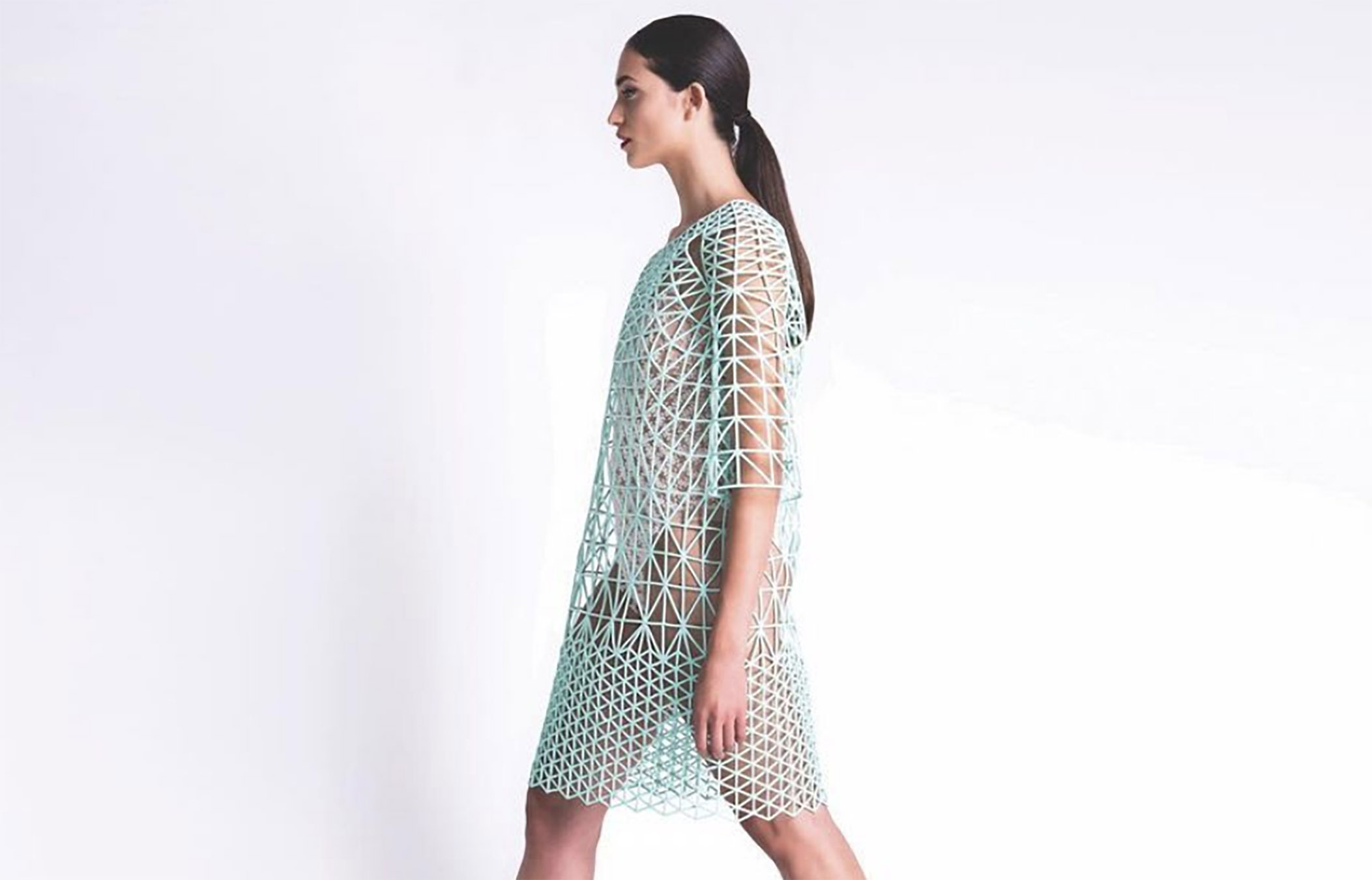 Image credit: DANIT PELEG

3D Print technology offers designers the freedom to create unique and original pieces that whilst often deemed as theatrical, high-end couture, these creations showcase new techniques that will filter down to serve the mainstream fashion industry. On this occasion, Rosalía, trusting in Iris' talent for design, appeared in a unique and striking dress, which seamlessly blended delicate craft work with the unmatched shapes and forms of 3D textile printing.

Similarly, the New York Met Gala featured a 3D printed dress created by the designer Zac Posen in collaboration with GE Additive and Protolabs. The dress was named "Rose" and was worn by the model Jourdan Dunn. As the name suggests, it was made of 3D printed rose petals finished with auto paint, a unique creation, taking over 1,100 hours to complete.

Meanwhile a revolutionary approach by the pioneering designer Danit Peleg, who has been experimenting with 3D tech for many years, saw her offer a ground-breaking online platform that allows customers to order and personalise their own 3D printed garments. This was followed up, in 2020 with a first for on-demand retail – 3D garment patterns offered for online sale - whereby Danit's apparel can be downloaded to print offline, on the consumers own 3D printer.

Equally collaborative works with fashion designers Julia Koerner and Ganit Goldstein formed an integral part of Re-FREAM, a collaborative research project funded by the European Union bringing together artists, designers, engineers, and scientists to co-explore the use of technology and 3D printing for the future of fashion. As designers continue to pioneer new 3D applications, developments in 3D printing machinery and materials continue to evolve and provide the innovation required to scale and speed up the progress of the 3D textile printing sector.

The Stratasys corporation with their Polyprint 3D Printer are setting the pace for other manufacturers to follow. An important development has been the ability to 3D print directly onto fabric which has drawn significant interest from the worlds of high-end fashion houses. The recent collaboration with fashion designers threeASFOUR and Travis Fitch created an apparel collection which premiered at New York Fashion week, named Chro-Morpho.

The collection which was inspired by the colour morphology and light filtering of insect wings. The visual effect of switching shades and depth on a fabric was achieved by 3D printing fish scale-sized cells made of photopolymers directly onto polyester fabric. The thousands of cells on the printed dresses 27 parts, consisted of a clear lens with strips of colour contained inside, adding in lenticular effects to create a luminous skin-like quality. What sets this creation apart from other 3D contemporaries is that the microscopic cells were printed directly onto the textile.

Developments in 3D technology for the mainstream textile sector took another stride forward recently with announcement in April 2021 of the launch of Kornit Max technology. A key feature of Max technology is XDi, which Kornit said delivers "revolutionary 3D capabilities" for new, high-density graphic decoration that can simulate embroidery, vinyl, and heat transfer in a single, waste-free digital process. Based on Kornit's patents, the manufacturer said "XDi allows fulfillers and brands to expand their offerings to include new-to-market, innovative decorations without the inefficiencies and cost of operating analogue technologies".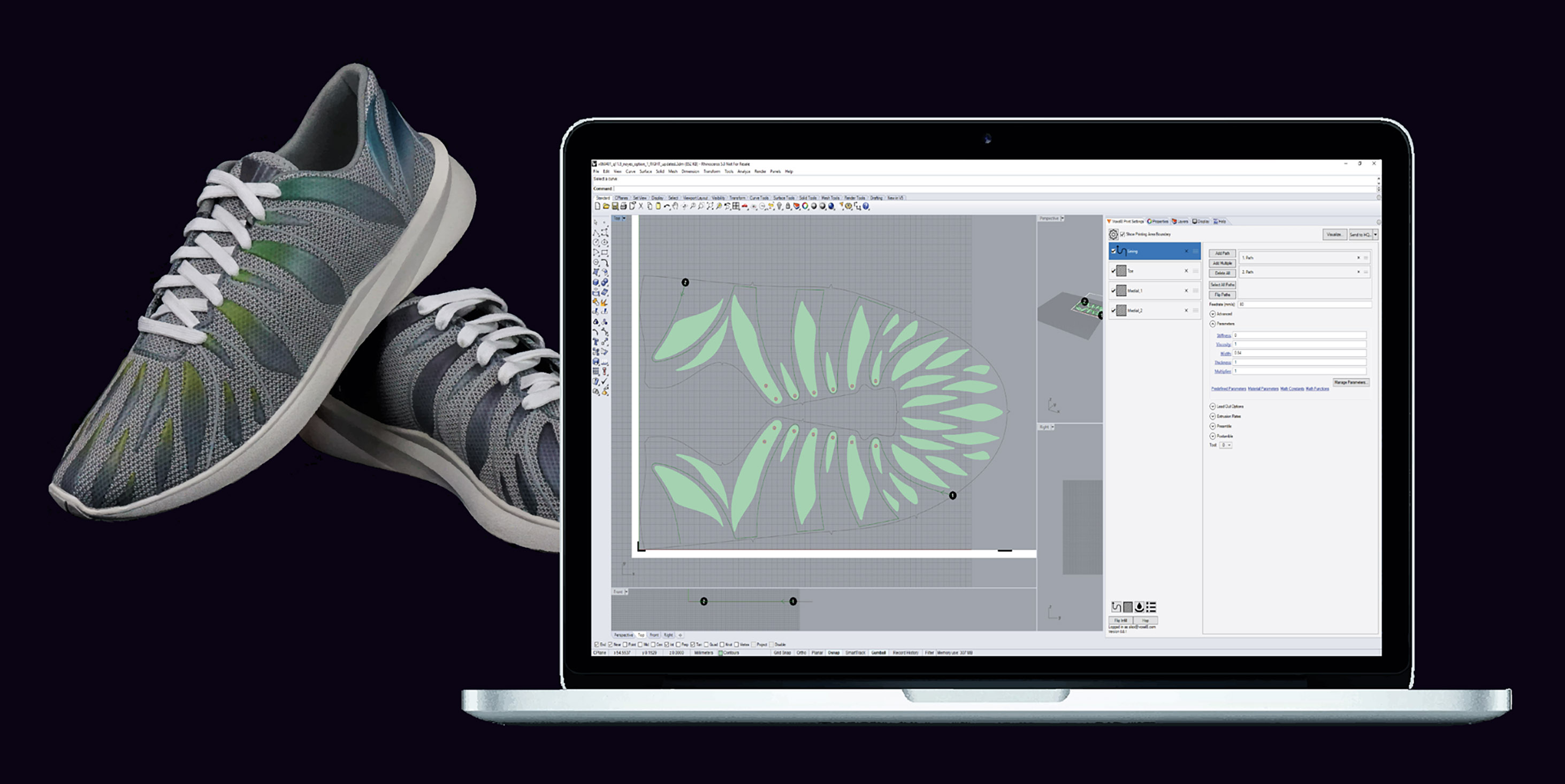 Image credit: VOXEL8

In another step into the additive manufacturing arena Kornit Digital also announced the acquisition of 3D technology business - Voxel8. "Voxel8's innovative and sustainable technology—tested by some of the world's leading global fashion and footwear brands, such as Hush Puppies, which is part of Wolverine Worldwide, enables the digital creation of unique decorative and functional applications, while eliminating time and waste from the manufacturing process," said Fred von Gottberg, Voxel8's President and Chief Executive Officer. "Voxel8 shares Kornit's vision of transforming the textile industry and couldn't be more excited to be part of the journey to build the operating system of sustainable fashion on demand. We look forward to working together to embed Voxel8's technology into Kornit's customer offerings, which will collectively provide endless possibilities of enhanced applications and solutions."

3D printing is now establishing its presence within the fashion sector with a seemingly endless number of potential applications. The commercial benefits offered to the fashion industry are many, and as technology gains traction and print process and speed continue to evolve, we can look forward to a new decade of innovation. For moment the story is focussed on garment decoration – and yet for the future the wider benefit of 3D printing will be the manufacture of the textiles themselves – to be continued…

Discover the latest innovations in garment printing at the Global Print Expo 2021, Europe's leading exhibition for screen and digital wide format print, textile printing and signage. Discover the latest products, network with like-minded individuals and explore new business opportunites. Register now and use promo code FESH101 ​to receive a discount of 30 euros.
Interested in joining our community?
Enquire today about joining your local FESPA Association or FESPA Direct