Features
3D print: analysing the opportunities for printers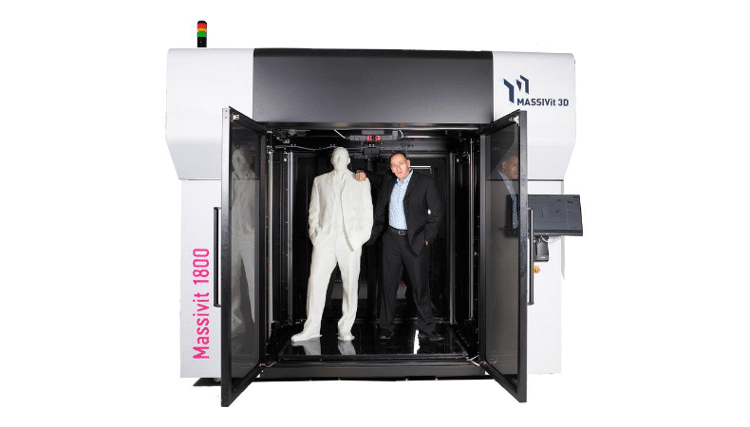 3D print is one of the most talked about print technologies in recent years, but questions remain about the value it offers to traditional print firms. Rob Fletcher takes a closer look at the opportunities available to printers.
Whether you are talking intricate applications like components for planes and rockets, or large-scale projects such as vehicles and even buildings, there is no understating the potential of 3D printing.

As our recent Top 20 special feature on 3D print applications showed, there are a whole host of opportunities for innovation in this market. However, how many of these are realistic for printers. Though 3D printing is technically a form of print, can it really be added to a print room alongside more traditional print kit?

FESPA.com reaches out to some of the key manufacturers in 3D print, including those that also have a major presence in traditional print markets, to find out more about opportunities for printers and how they can take advantage of such work.
Viable option for commercial and traditional printers
One of the manufacturers with a finger in both the traditional and 3D print pies is Mimaki, which is perhaps best known in print circles for its wide-format kit. Jordi Drieman, 3D application specialist at Mimaki, said there is scope for print companies to move into this market.
"3D print can be a viable option for commercial and traditional print companies," Drieman said. "Due to the novel coronavirus (Covid-19) crisis, there is actually more demand to produce locally.
"Companies are exploring new production technologies because they want to do more in-house and be more independent. 3D printing is definitely one of the technologies that they are looking into to achieve this.

"Also, at a time when it's not always safe or possible to travel, 3D printing helps users share best practice for global products on a local scale. For instance, once a product is shown to be functional and fit for purpose, the digital files can be shared around the world and the 3D product then produced locally."

In terms of how Mimaki can help, Drieman picked out a number of options for printers to consider if they do opt to make the move into 3D print.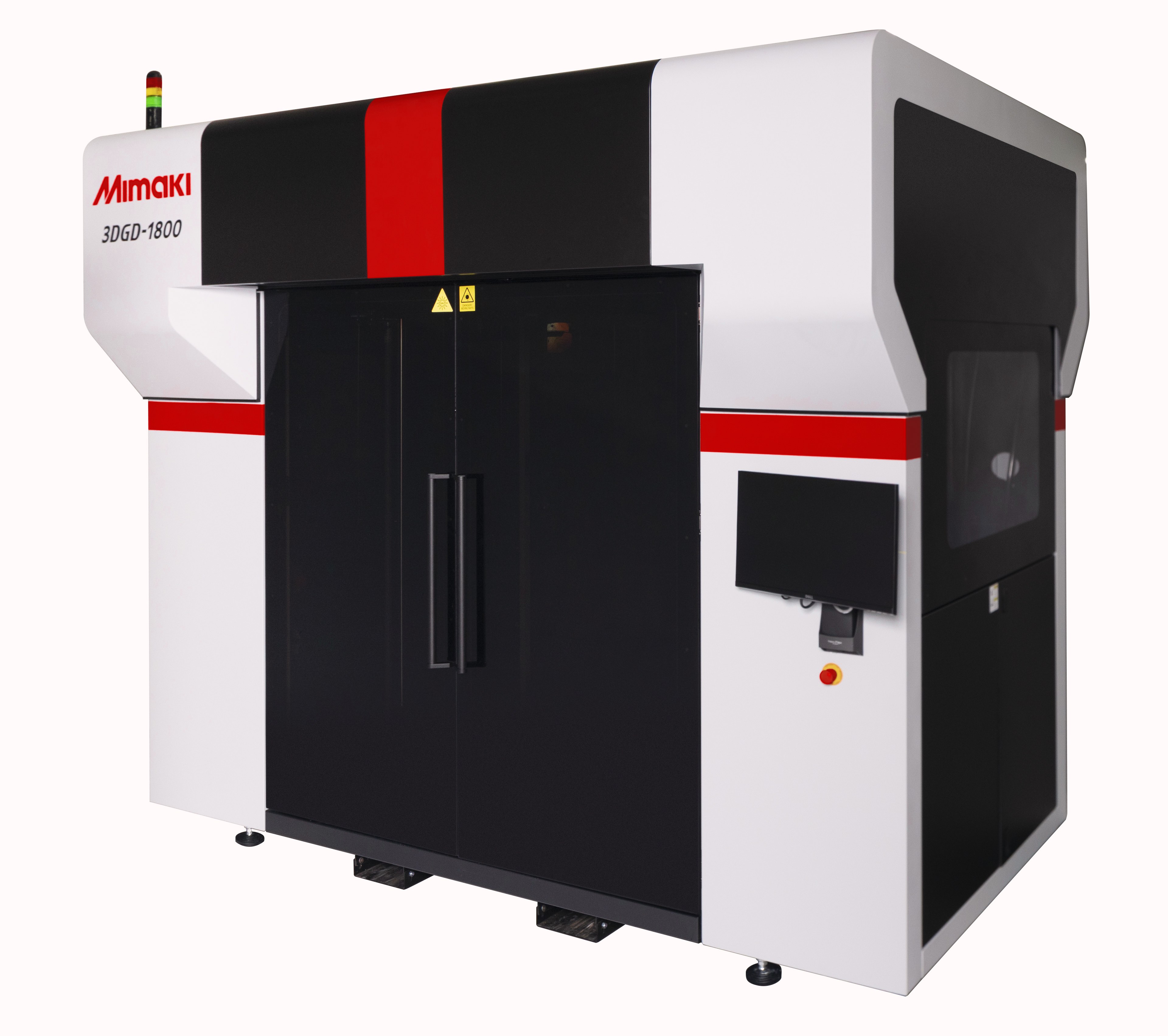 Caption: Mimaki's new 3DGD-1800 is a large-scale 3D printer that can print up to 1.8m in height.

"The Mimaki 3DFF-222, our small-format 3D printer, for example, is capable of inexpensively producing customised print jigs, which can be used to stabilize print quality when printing direct-to-object on flatbed UV LED printers like our UJF and JFX series.

Focusing in more on the Mimaki 3DFF-222, this entry-level 3D machine is billed as a Fused Filament Fabrication (FFF) solution, which has been developed as an in-house design and production tool, ideal for parts such as jigs used in direct-to-shape printing and tools for producing three-dimensional signage.

"The 3DFF-222 complements our sign and UV flatbed printers, printing parts up to 210mm x 200mm x 195mm (W x D x H)," Drieman said.

Another option is the new Mimaki 3DGD-1800, a large scale gel-dispensing 3D printer that Drieman said enables customers to combine 2D and 3D printing to create one-of-a-kind signage.

"For example, they can print a 3D model of a car bumper, wrap it with printed vinyl and mount it on a billboard to make it appear as if a car is coming out of the ad," he said. "The creative possibilities are endless!"

"The 3DUJ-553 offers full-colour 3D printing with more than 10 million colour possibilities and is ideal for printing detailed, colour-accurate models and prototypes."

Also available from Mimaki is the new 3DGD-1800, a large-scale 3D printer that can print up to 1.8m in height, which Drieman said opens up a diverse range of potential applications for signage, events and creative art through to interior design.
Fuelling a revolution
Elsewhere and HP has also highlighted the potential for 3D print to expand and grow both during and after the Covid-19 crisis. Ramon Pastor, vice-president and general manager of 3D printing at HP, outlined his thoughts on the matter, saying as demand continues to grow for 3D print, opportunities for work will become more apparent.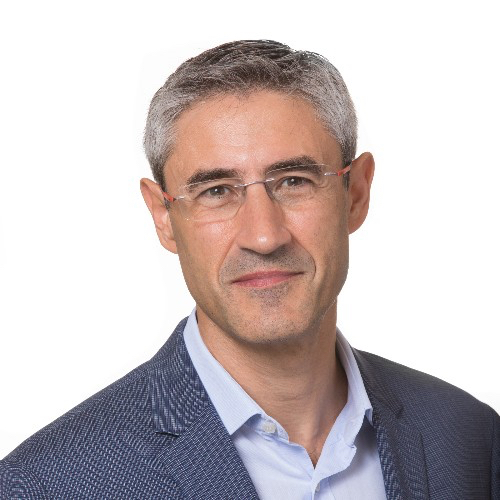 Caption: Ramon Pastor, vice-president and general manager of 3D printing at HP, said demand for 3D print will continue to increase as the Covid-19 eases.

"This crisis brought 3D printing into countless people's lives for the very first time," he said. "For many, their introduction to 3D printing technology has been personal protective equipment or testing equipment – like a face shield, mask, or nasal swab – helping them stay safe. That's a profound human experience.
"Well beyond this pandemic, the ingenuity and practicality emanating from 3D printing right now will propagate throughout future-minded industries and into consumer's lives in four critical ways.
"Supply chains will transform; creativity and design will accelerate; entire ecosystems will realign; and values will progress. Companies and industries will either choose to capitalise on these possibilities or be passed by as others do."

Looking at how HP can help print companies expand into the 3D print market, the manufacturer in June updated the market on a number of new developments, including the delivery of a first-of-its-kind Polypropylene (PP) material for additive manufacturing.

The new HP 3D High Reusability PP, enabled by BASF, is described as a versatile, durable and chemically resistant material qualified for HP's production-grade 3D printing systems.

Designed for use on HP's Jet Fusion 5200 3D Series, HP said the new PP delivers high productivity and minimises waste for industrial-level manufacturing, while it also helps reduce waste by enabling up to 100% reusability of surplus powder.

As such, HP has billed the PP as ideal for customers in the automotive, consumer, industrial and medical sectors seeking an optimal balance between performance and cost.

"As we navigate this new landscape, we continue to execute on our strategy and push innovative new 3D printing materials, solutions, and partnerships forward to help our customers re-open manufacturing and deliver disruptive innovation for the world's industries," Pastor said.

"3D printing has helped the heroes of this pandemic and earned a new place in the minds of consumers and creators as a result. For companies aiming to stoke long-term resiliency, 3D printing is not just having a moment, it's fuelling a revolution."
New sources of revenue
What about those companies solely focused on 3D print? Massivit 3D is one of the leading manufacturer of 3D print machinery, and its chief executive Erez Zimerman said that there is huge potential for further growth in the market.

Citing the IndustryARC 3D Printing Market Report and Forecast 2018-2023, the global 3D printing market is estimated to surpass $32bn by 2023, growing at an estimated compound annual growth rate of more than 20.5% during the period.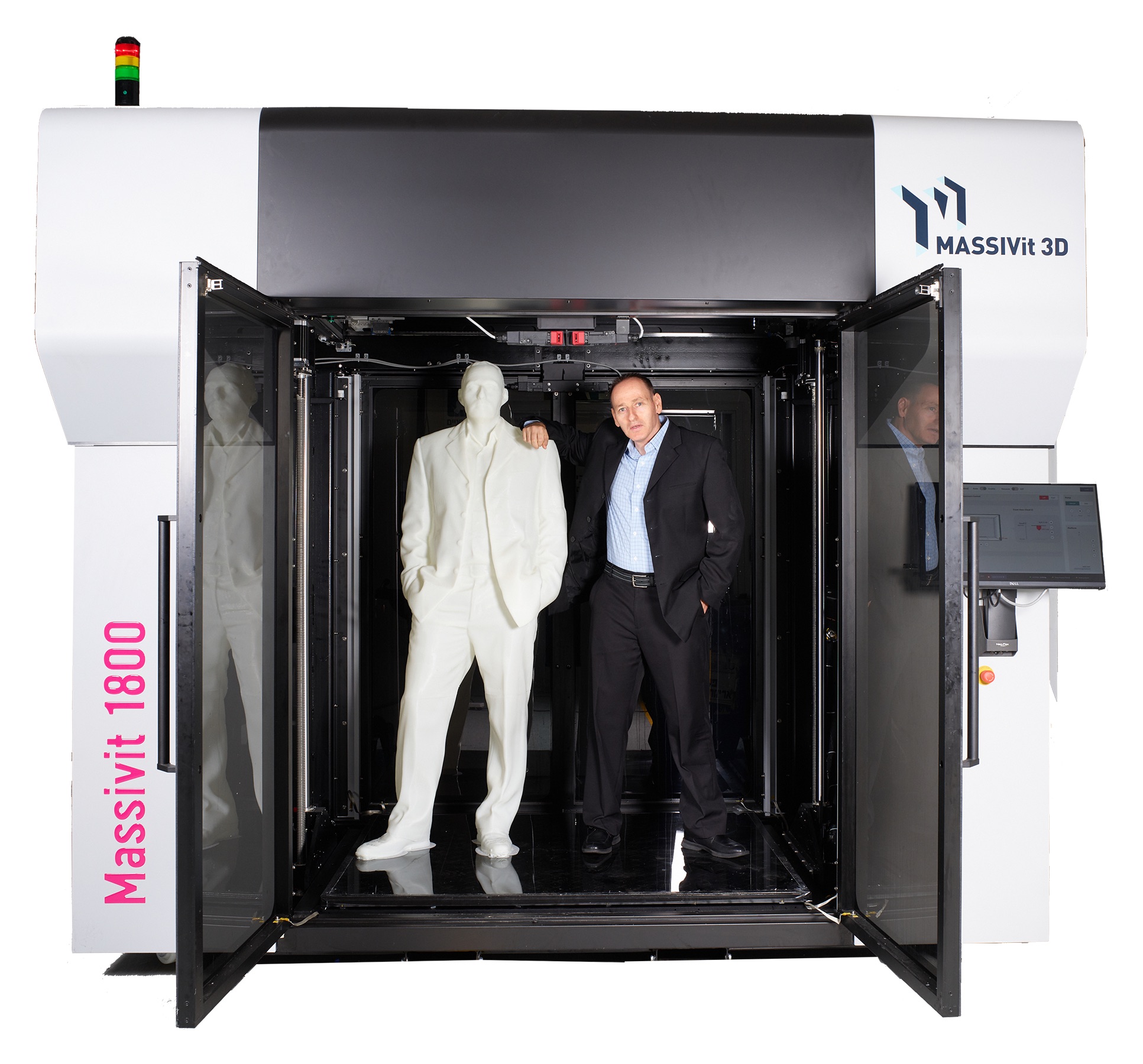 Caption: Massivit 3D chief executive Erez Zimerman said printing shops can expand their services and clientele by adopting large-format 3D printing.

"Some of the key industries impacted include: medical, consumers, automotive, construction, and aerospace," he said. "The report attributes this monumental growth largely to increasing government investments in 3D printing projects as well as ease of production, customisation, and a reduction in manufacturing costs."

In terms of whether it is a viable expansion option for more traditional printing companies, Zimerman said there is realistic scope for a move into the market. He said that prior to the Covid-19 crisis, the print and wide-format industries had seen "permeating commoditisation of existing products and services", which has in turn led to "desperately low profit margin", as well as a convergence of print businesses that has caused a decline in revenues.

As such, this means that printers must look elsewhere in order to differentiate their offering and draw in fresh customer bases, and 3D print could offer a route to new streams of revenue.
"One of the ways printing shops can expand their services and clientele is by adopting large-format 3D printing," he said. "This integrates into their current business offering with fresh applications, and additionally provides a door into adjacent markets that they may not have previously considered such as entertainment, events, interior design, and street furniture."
Though the Covid-19 global crisis has presented a whole host of new challenges for print businesses, the message from key players in the 3D print market seems to be that this could in fact be the perfect time to move into this sector.

As with any move into new markets, there are substantial costs to be considered, as well as the knowledge and know-how of how to take on such work. But if you have the funds and the confidence to make the move, then expansion into 3D print, and the large amount of work on offer in this market, could be a smart decision.
Interested in joining our community?
Enquire today about joining your local FESPA Association or FESPA Direct