Blog
World In Motion (At Last)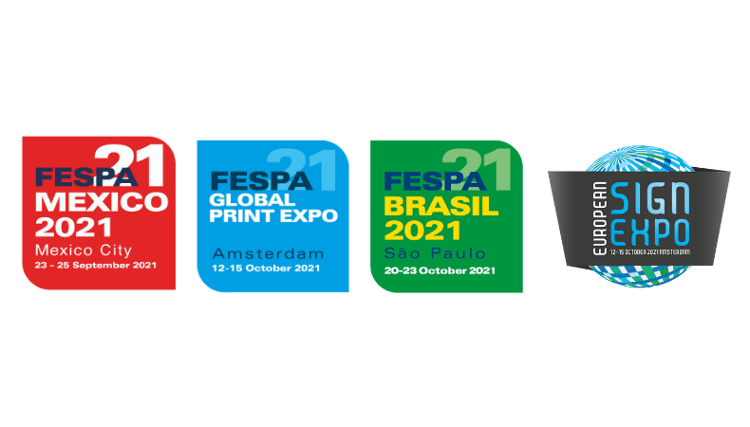 FESPA's CEO, Neil Felton discusses FESPA's first live exhibitions since COVID including FESPA Mexico, FESPA Global Print Expo, European Sign Expo and FESPA Brasil. He gives a brief overview of how all 4 exhibitions performed.
In the last ten weeks, it finally feels like the whole FESPA world is back in motion after nearly two years on pause and with international connections so severely constrained.

In Mexico, Brazil and Europe, we've been able to host our first live events after 18 months of successive postponements, and it's been nothing short of fantastic to bring this colourful, creative global community of speciality print back together.

Across these three exhibitions on three continents, we've welcomed more than 30,000 individual printers, sign-makers and garment decorators. Delegates have travelled from more than 120 countries for the FESPA experience after such a long time deprived of the opportunity to connect with each other and suppliers in real life.

At FESPA Mexico in late September, our team and 250 exhibiting brands met 8,287 visitors from 32 Mexican states and from 20 other countries, topped by USA, Colombia, Ecuador, Spain and Guatemala. The primary area of interest was in digital printing, which dominated the thinking of more than half of visitors, followed by textile and garment decoration and 3D printing.

Just a couple of weeks later, our flagship international FESPA Global Print Expo and its 'sister' event, European Sign Expo, opened their doors in Amsterdam, attracting 7,863 visitors from 100+ countries, despite continued travel restrictions both within Europe and from other regions.

It was also the first face-to-face assembly of our international Associations since 2019 – a long overdue meeting of the vital people and organisations who connect FESPA as a business support organisation with our 'grass roots' business communities.

What stood out in Amsterdam was the high proportion of first-time visitors to a FESPA show, at 54%, indicating that the pandemic has stimulated new and different businesses to seek the inspiration, education, innovation and connection that a true community event like FESPA offers.

The Amsterdam events predominantly attracted business owners and senior decision makers, who came first and foremost to update their industry knowledge (45%). The atmosphere on site was incredible, and reports from exhibitors are that sales were significantly higher than expected, so visitors may have come to learn and discover, but many left with new investments to take their business forward.

And a week later, in mid-October, it was the turn of FESPA Brasil, which drew 14,307 unique visitors to connect with hundreds of exhibiting brands. Exhibitor feedback suggests that the event will drive roughly R$250 million in business in the next six months (that's around Euros 40 million), with almost R$100 million of that already secured at the show – again the visitor base in São Paulo was heavily weighted towards those with full decision-making authority (55%).

As we head towards the end of 2021, we can still look forward to bringing together our FESPA Eurasia community in Istanbul, Turkey, in early December, to re-ignite the speciality print business at the meeting place of Europe and Asia.

We're not entirely free of the shadow of COVID, but business recovery is strongly underway, and the appetite to refresh connections, share ideas, discover innovations, meet like-minded entrepreneurs and focus on the way forward is powerful.

Looking ahead to 2022, we're well advanced with our plans for FESPA Global Print Expo 2022 in Berlin in late May. We sincerely hope that, six months from now, international travel restrictions will have been broadly lifted, which would finally enable a truly global landmark event, bringing us all together in one place.

Wherever you are in the world, we hope that FESPA can connect with you and support you in the critical business revival period to come, through our various exhibitions, congresses, conferences, seminars, summits and national member events, or through our online content here.

Meanwhile, be sure to follow us on social media for all our latest updates, online events, industry news, business advice and analysis.

Follow us on LinkedIn
Follow us on Twitter
Follow us on Facebook
Follow us on Instagram
Follow us on YouTube


Interested in joining our community?
Enquire today about joining your local FESPA Association or FESPA Direct