Blog
The change of textile printing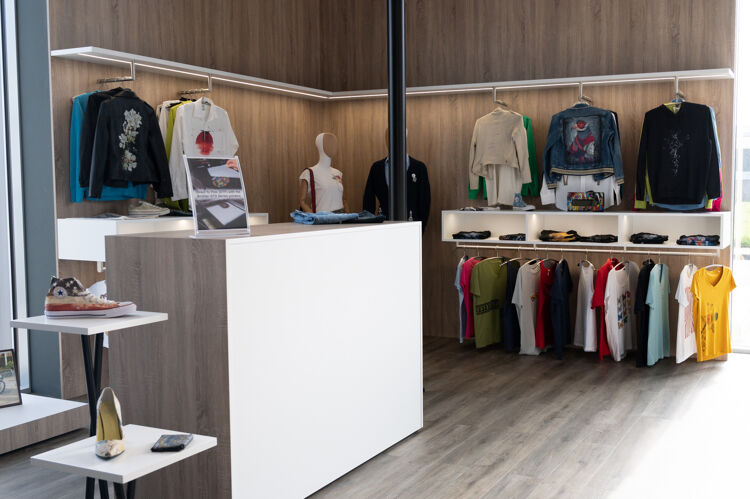 Direct to garment printing has been in a state of change for some time now - a change in digitalization, and a change in flexibility. Folker Stachetzki, Head of Marketing at Brother At Your Side discusses how the textile printing sector is changing.
Direct to garment printing has been in a state of change for some time now - a change in digitalization, and a change in flexibility.

In today's world, a lot happens online and automatically, and these aspects are also becoming more and more noticeable in the direct to garment printing business. The machines are being integrated into the digital world. With the help of various software solutions and apps, printer operation and daily workflows are becoming easier and easier for users. Many software solutions combine the management of products and orders as well as the connection to eCommerce tools.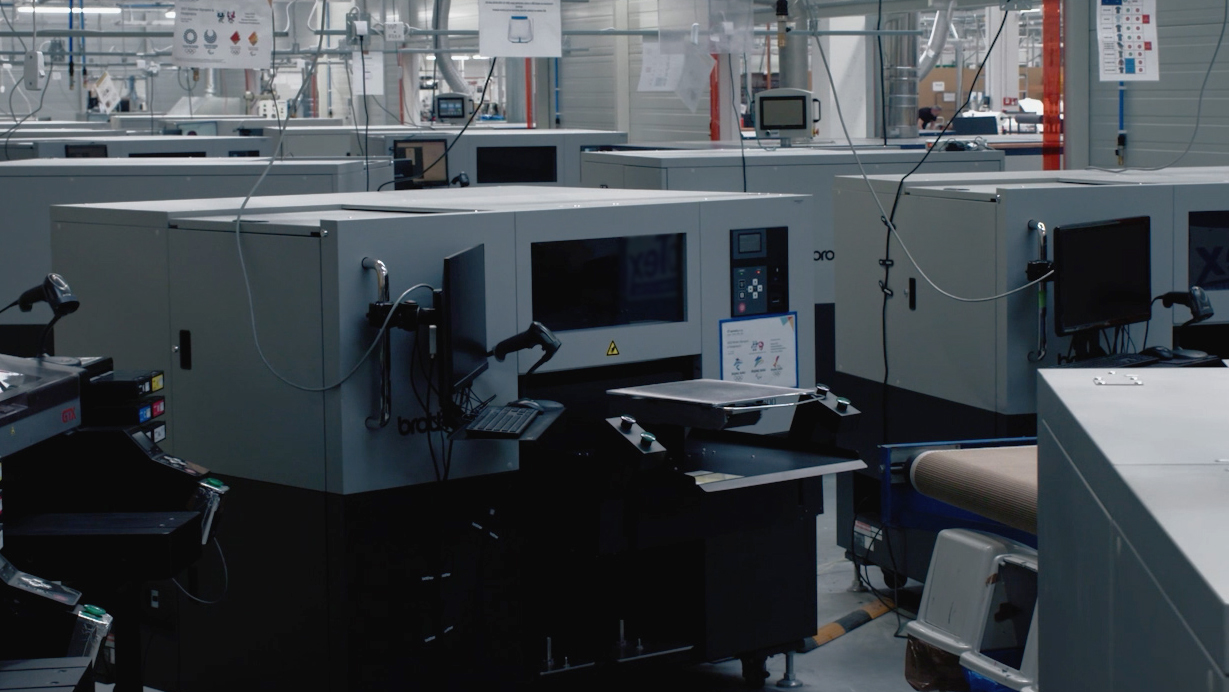 At the same time, users can evaluate and optimize the effectiveness of their production facility via analysis features. Several production sites and printers can be evaluated and monitored together or individually. The evaluation of specific time periods is also possible. With these key figures, productions can be made more efficient and optimized.

Another major aspect in transforming direct to garment printing is producing aligned with supply and demand. Sustainable on-demand printing provides flexibility in production and order quantities. Instead of producing mass collections, it is more profitable to respond individually to the market, react faster to trends and produce only what is in request. On-demand printing opens the possibility of reacting individually to customers – both the ones with large productions and the ones with small quantities. Not only does it consider customers' wishes, but also the impact on the environment.

On demand printing prevents garments from being printed for nothing and being discarded without being used. This means costs for the producer because it consumes material and production resources. It also shows a negative impact on the environment since the production energy is spent without use and the textile is wasted. With on-demand printing, overproduction of garments can be drastically reduced because only what is needed is produced. This saves costs as well as greenhouse gas emissions in production operations. There is no need to destroy overproductions anymore.

In the eCommerce sector in particular, several new fulfillment centers were formed as a result of on-demand business. In this way, goods can be produced very close to their destination with the help of technology and partnerships. This leads to a drastic reduction in waste, emissions, delivery times and costs. Manufacturers have the opportunity to produce their goods where their customers are. This not only shortens delivery times for customers, but also makes sales more reliable.

Productions in direct to garment printing are becoming increasingly flexible and adapting to their customers. Minimum order quantities are being eliminated and productions can respond to their customer's wishes, from very small runs to mass productions.

In addition, the implementation possibilities on which type of textile and garments can be printed on are growing.

A not insignificant part of this is the DTF, i.e., direct-to-film solution. Printing on film and then transferring it onto the garments gives productions enormous versatility. With the textile printers of major manufacturers, every DTG printer can also implement the DTF process. Only a few measures are needed to expand one's portfolio into the DTF area. DTF prints can be applied to a wide range of materials, such as polyester, cotton, leather, imitation leather, wood, jeans, and nylon. Another great advantage of the DTF process is that prints can be prepared and stored. If required, the motif only needs to be heat-pressed onto the textile at a later stage.

The DTF solution is also in the process of change. After single print sheets were first attached to the printing plate of the textile printer, there is now the roll-to-roll solution.
Both DTF processes offer producers individual advantages and flexibility. Printing on single sheets is ideal for one-offs or when a motif or design needs to be tested, for smaller quantities or for shops with limited space. The roll-to-roll solution is optimal for long runs, as a motif can be printed as often as required and the print job runs without an operator supervising the machine or changing print sheets. The roll-to-roll solution runs automatically and combines many individual steps an operator would do.

The flexibility that the changes in direct to textile printing has brought makes it even more important that producers can rely on their machines. The sustainability and durability of direct textile printers ensure reliable production.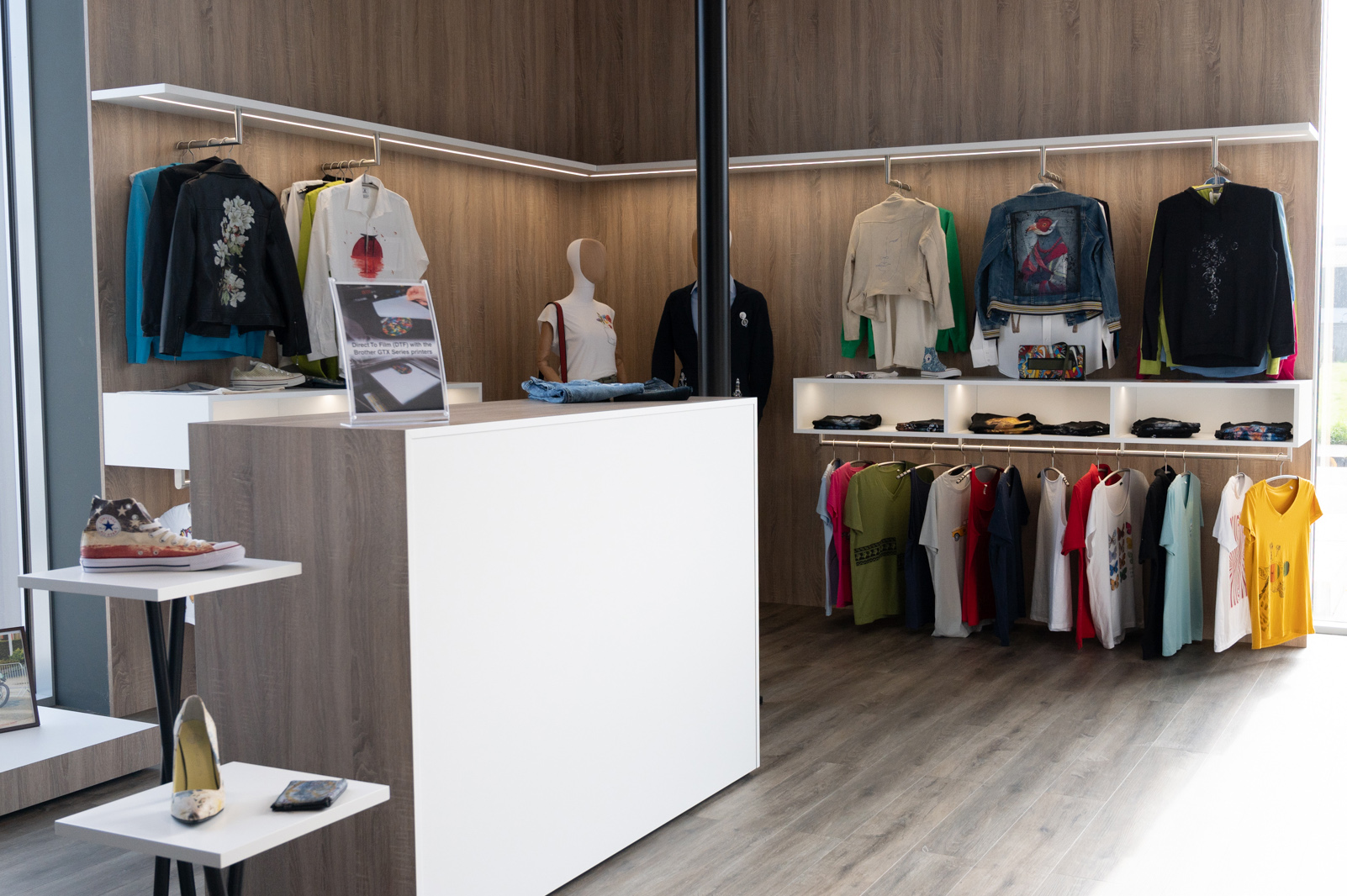 Especially in the field of online business, it is essential that no machines break down in order to meet delivery times and satisfy the customers' expectations. With long-term printers, the workflow develops smoothly as well as fluently and the effectiveness is increased. When machines are short-lived, producers face a loss of production and may have to pay repair costs or even replace printers entirely. High-quality machines and good service from the manufacturer are therefore also advisable. If something is not running on the machine, the manufacturer's service and support can prevent a long-term breakdown and help out. These machines also guarantee consistent and reliable print quality.

Manufacturers should also consider the environmental factor in their productions and resort to sustainable solutions. With various regulations for more sustainability, it makes sense to focus on eco-friendly processes at an early stage. Water-based inks and durable machines that have minimal integrated consumable parts are the first steps in this direction. Many inks contain chemicals based for example on PVC which is not only toxic but also very harmful to the environment. In water-based inks, water is the basic solvent associated with the ink. In the drying process, the water evaporates, and the color pigments remain on the textile fibers. This process is safe for the operator and for the environment.

In these aspects, the direct to garment printing industry is in a constant state of change and it remains exciting to see how the business will continue to develop and how new innovations will emerge.

Interested in joining our community?
Enquire today about joining your local FESPA Association or FESPA Direct