Blog
Sustainability begins at home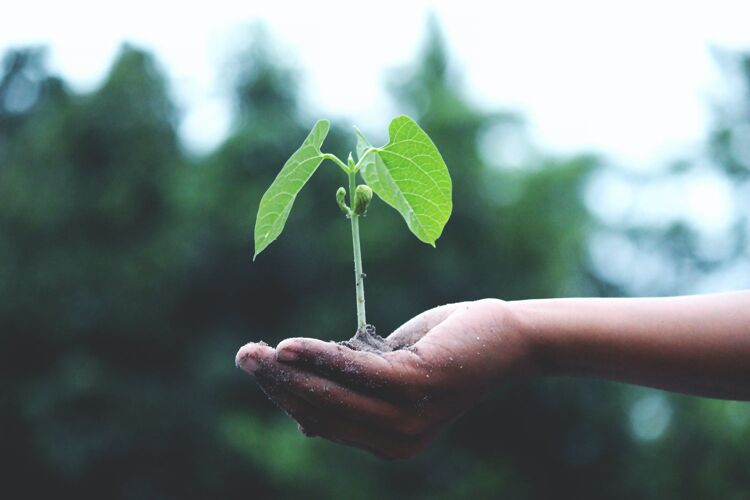 Laurel Brunner discusses how more businesses are investing in environmental sustainability. These investments are good for the planet and the environment but also for businesses with some being more ambitious than others.
Sustainability is entering business peoples' consciousnesses in such a way that they actually invest in it. The environment is slowly rising up the agendas of print service providers and suppliers alike, but it has to be said that the graphics industry has tended more to the green washing than the actual greening end of the spectrum of environmental initiatives.
But recently we have seen more organisations investing in environmental sustainability. It's not just good for the planet, ideally it is good for business. How well these ideas are implemented gives a measure of their commitment. Some are more ambitious than others.

Dalim Software, developers of front end publishing systems has announced that it is building a sustainability programme, the goal of which is to understand the "environmental impact of its products and corporate activities". The company has appointed a corporate social responsibility manager, one Jonas Klein to execute the plan. Dalim has shown interest in sustainability for a number of years, having powered all operations with hydroelectricity since 2014 (along with all the other companies and households in the neighbourhood). The company has switched to electric vehicles and is committed to eliminating plastic waste. Since 2014 the average emissions elimination has been approximately 375,000 kg of CO2 every year.

Dalim is reviewing how digital processes, such as stored emails and archiving, impact the environment. Digital files might not use much energy in isolation, but collectively the emissions can be substantial. This is particularly true of cloud based services and is a problem most of us face. Intelligent data management might provide a solution: the scads of data floating around the internet but not necessarily accessed, has a big environmental impact. Redundant files and associated management processes clog up servers, networks and mobile devices. Cutting the size of PDFs and image files for instance could make a difference. Dalim's free software PDFLight does just this to optimise the size of PDFs.

The company is also assessing the carbon footprint of the production and use of its various software products which is tricky. Like many other organisations operating in the graphics industry, Dalim has embraced the United Nations' Sustainable Development Goals and intends to measure its software in terms of how it impacts the seventeen different objectives.
It's all pretty vague at this stage, but Dalim is at least committing people and resources to researching how to improve its offering in terms of environmental impact. That's not such a big deal with consumables or hardware, but for software it is quite a challenge. At least the company is making a start.

Source Information: This article was produced by the Verdigris Project, an industry initiative intended to raise awareness of print's positive environmental impact. This weekly commentary helps printing companies keep up to date with environmental standards, and how environmentally friendly business management can help improve their bottom lines. Verdigris is supported by the following companies: Agfa Graphics, EFI, Fespa, Fujifilm, HP, Kodak, Miraclon, RicohSplash PR, Unity Publishing and Xeikon.


Interested in joining our community?
Enquire today about joining your local FESPA Association or FESPA Direct