Blog
Personalisation – Is it about the memory not the gift?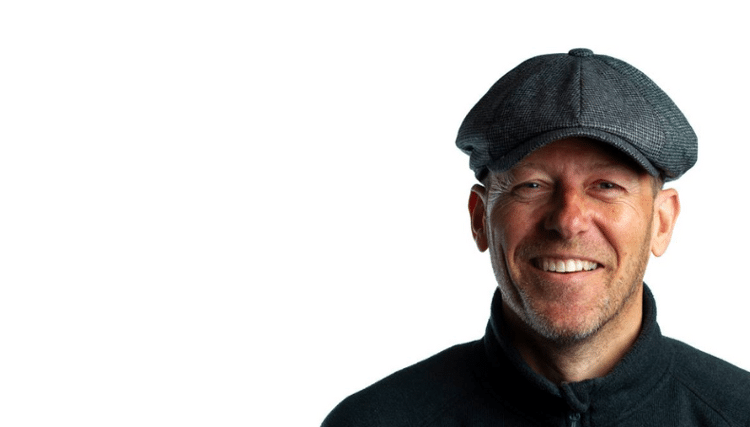 Richard Askam, The Personalisation Experience Ambassador, hears from readers around the world about the importance of personalised memories versus the gift itself.
It has been a few weeks since I began my tenure as the Personalisation Ambassador for FESPA's new exhibition in May 2023, that will give a 360 degree focus to everything regarding personalisation. Printers, brands, retailers, consumers, futurists and data experts who are experienced in personalisation will participate at the exhibition. Each will offer a slightly different view of the true value of personalisation.

We have recently launched a new podcast series, "Up Close and Personal" where I speak to a wide variety of guests from around the world about personalisation. To listen to these podcasts, visit here. My opening question to each guest is "what does personalisation mean to you?" and surprisingly, everyone has had a very different answer. So,this prompted me to ask a wider audience via my social media channels…"What is the most meaningful personalised gift you have ever received?"

There was a common factor across the audience, it is not about the gift, but it is about the memory that the gift evokes. It's about the keepsake…the memento….the emotional memories that cannot be valued in pure monetary value alone. These types of gifts are both timeless and priceless. We look at the plethora of products that have been pushed out into the market since the landmark ShareaCoke campaign launched in 2013/2014 around the world and brands don't seem to have realised this. I have said many times when I have spoken around the world – " The gift is the personalisation and the thought it evokes, it just happens to be made of a soft drink brand ". 95% of the bottles of Coke that were bought in that campaign have never been opened, people weren't buying a drink – they were buying a keepsake. Like the one I still have on my desk that I can see as I write this article.

Therefore, with that in mind, how can brands and retailers position their personalisation offering to allow consumers to be able to capture their true value. In my mind, it is not just putting a name on a sleeve around a standard retail product.In many ways, your name is the least personal factor about you. Printers need to think beyond what they can do and towards what they could do like becoming a R&D partner for brands to create the magical keepsake memories that respondents highlighted above. This will become as much about product development as it is about print capability.

For example, what products can be personalised by using some memory evoking text (lyrics from a song, lines from a poem) or photos (truly personal memories). Or can we use new technology to use hand drawn images by children to create those timeless keepsakes? It was interesting how many people replied to me with images of simple things that had been drawn on by their children and given to them as gifts. The gift was the drawing not the vehicle it came on, and after many years – they still have them.

Have we missed an opportunity regarding personalisation? Are brands using it to sell more consumer goods with a nod to the novelty but with little thought to the true keepsake value of the product. If we reverse that logic, and the print industry helps to develop the ability to add memento elements that brands can use,the consequence will be that brands sell the products anyway. Is personalisation more about the customers or the product?

There is much to ponder and discuss, see you next month in my next blog.

Discover the Personalisation Experience taking place alongside FESPA Global Print Expo 2023 and European Sign Expo 2023 from 23rd May – 26th May 2023 at Messe Munich. The Personalisation Experience will bring together 3,500 stakeholders from retailers, brands, agencies to printers and fulfilment houses, connecting them with software providers and OEMs to explore the potential of personalisation in sportswear, packaging, product, loyalty and custom interiors. The exhibition will feature four one-day conferences.
Interested in joining our community?
Enquire today about joining your local FESPA Association or FESPA Direct