Blog
Looking Back, Looking Forward - Curation and Creation, shaping events that inspire growth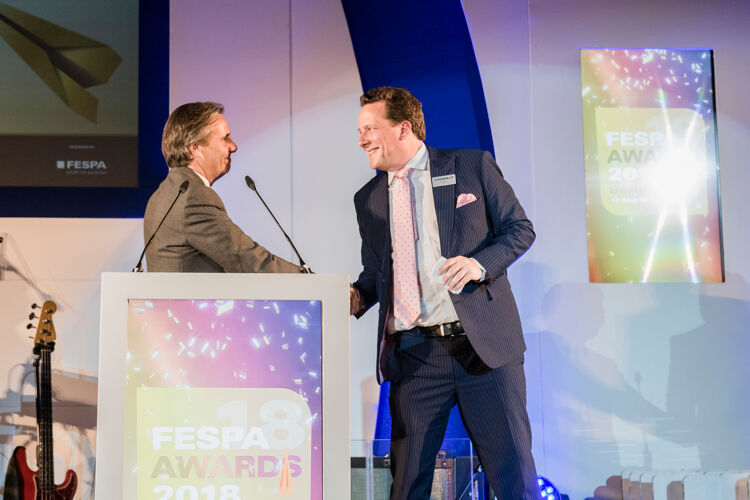 FESPA's CEO, Neil Felton marks his 10 anniversary at FESPA and discusses how FESPA's trade shows have transformed in the last decade into multi-dimensional events.
A milestone work anniversary gives you pause to reflect on what has changed and what has been achieved. With 10 years at the helm of FESPA, I can look back at a decade of FESPA events and see that, step by step, year by year, they've been transformed from trade shows into multi-dimensional events that are shaped around PSPs' creative entrepreneurial spirit and appetite to learn.

For me, it brings home the truth that the most successful business-to-business events are those that are built around a true community, guided by the needs of that community of businesses and individuals. They're motivated by their visitors' needs and aspirations, not just driven by the commercial drivers of their exhibitors and shareholders.

At FESPA, we're so fortunate to have a unique vantage point on the market we serve. 37 national print Associations give us 37 different perspectives on what's happening in print at a grass roots level. Through them we can listen directly to the voices of thousands of members, with their own views on what they need from FESPA, supplemented by our regular FESPA Print Census research initiative. Through our conferences, congresses and summits, we can listen directly to influential print business leaders. And through our online presence, we have a direct view of the topics that attract most interest or stimulate most debate.

These various touchpoints then feed into the development plans for our FESPA events, backed by targeted investment in independent market intelligence. This ensures that when visitors arrive, they don't only walk around a showcase of exhibitors, but can find context, trends, insight and opportunities to soak up information and inspiration.

I still see too many shows, even in the B2B space, where the visitor programme stops at a theatre line-up of vendors promoting their products and maybe one or two gimmicky features that offer little more than a bit of visual interest. At FESPA, we've worked hard to channel our investments into features that really help visitors to assess the opportunities that are being talked about on the exhibition floor. That means giving them a platform to plug into the knowledge of independent, impartial experts. And it brings emerging applications to life for them in context, with helpful information on how this can be achieved in a real-world production environment. Ultimately, effective content energises people and propels them forward.

There's a clear analogy for me here with B2B publishing. Of course, there are media outlets that simply aggregate company and product news, and they serve a purpose. But true reader value comes from curated educational content, deeper analysis, debate and comment. It's this multi-layered 'editorial' approach that helps decision-makers make sense of news, evaluate trends and make more informed strategic decisions.

In the first blog in this series, I wrote about how we invested in Printeriors as a showcase to help PSPs evaluate the opportunity to diversify into customised interior décor using digital wide format printing technology. That same philosophy has guided our approach to digital textile printing too. We've evolved our proposition from an educational conference and some dedicated floorspace, going on to invest in a comprehensive live production feature – Print Make Wear – that brings a variety of vendor technologies together to actually showcase a real garment production workflow. This education-first approach has given interested visitors a better understanding of the end-to-end process, and the chance to evaluate the real opportunities they might tap into in just-in-time customised fashion.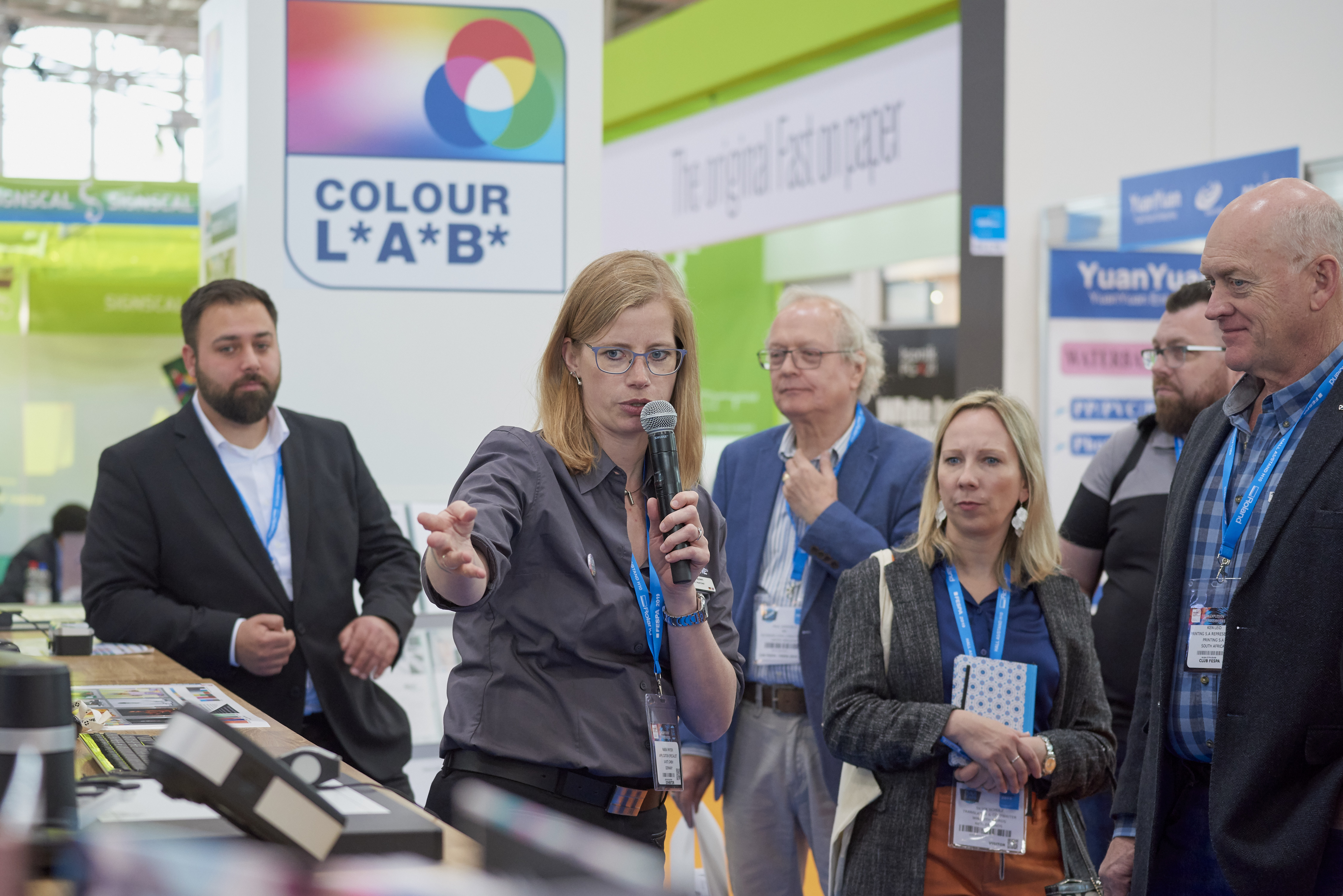 Likewise, having identified colour control as a business critical for so many PSPs, we wanted to create a forum for knowledge sharing on best practice in colour measurement and management, which has taken shape as our Colour L*a*b*.

And when I think about Wrap Masters, that has evolved from being a small car wrapping 'sideshow' at our European exhibition to become a global contest, and a defined community in its own right. One World Wrap Masters video which we captured in 2016 has now had 5.6 million views! That's quite a following!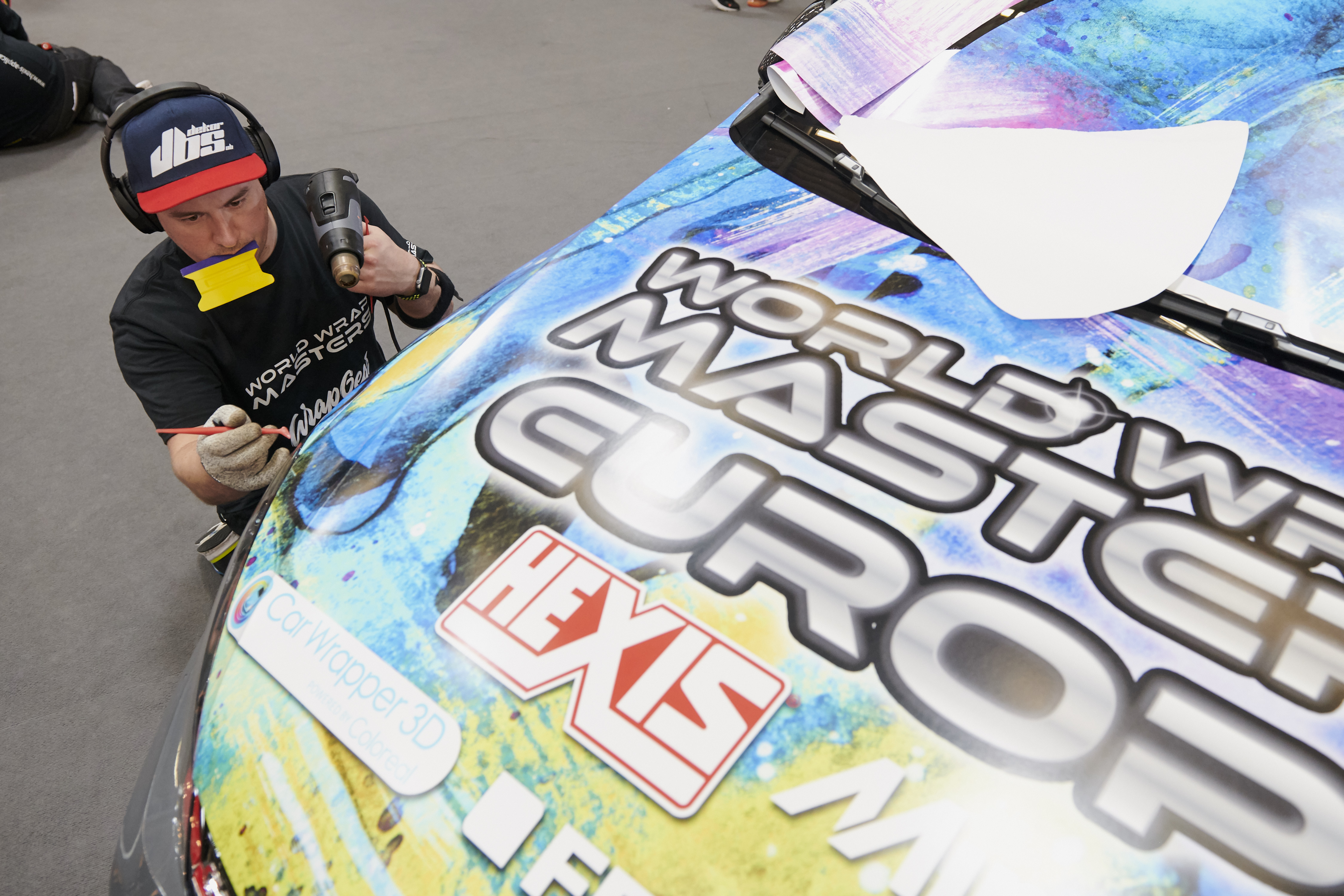 Most recently, in the absence of live events until Autumn 2021, we've taken our cue from our community and created a series of virtual events under the FESPA Innovation and Trends (FIT) banner. In the interim until our live events return, these give vendors and buyers a space where they can go to discover innovations, network effectively, and explore pathways for their business development.

Our future challenge will be to continue to deliver cohesive events, when FESPA has now attracted so many 'micro-communities', with increasingly specialist needs and interests. When FESPA was founded 60 years ago, with its clear focus on screen printing for graphics, our remit was simple. Today, FESPA has become a 'canopy' for increasingly diverse specialist businesses. Their nuances demand increasingly relevant, focused and targeted content, not only at our live events but across all FESPA platforms. Our focus must be on understanding the very individual needs of our visitors and creating more bespoke experiences geared towards these personas.

Ultimately, we'll always be guided by FESPA's organisational purpose: to help print businesses to diversify, grow and prosper. And we'll continue to do that by sharing knowledge, sparking inspiration and creating valuable networking opportunities.
Interested in joining our community?
Enquire today about joining your local FESPA Association or FESPA Direct