Blog
How To Create Easy And Simple All Over Print Shirts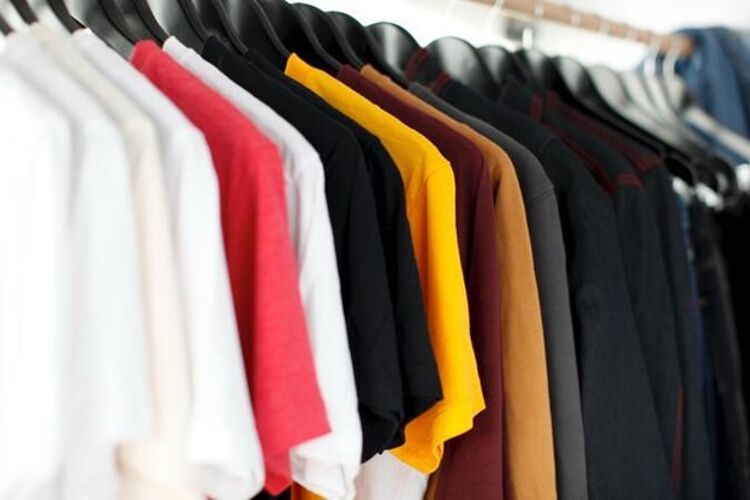 Many people love it while others hate it, but there's no denying the fact that all-over-printing is one of the hottest new trends in the world of personalised shirts, t-shirts, onesies, and other garments. In this article, we discover what all-over printing is, how this process is achieved, and the differences between sublimation and large-scale screen printing.
Many people love it while others hate it, but there's no denying the fact that all-over-printing is one of the hottest new trends in the world of personalized shirts, t-shirts, onesies, and other garments. In this article, we discover what all-over printing is, how this process is achieved, and the differences between sublimation and large-scale screen printing.

We also give you details on how to make custom all over print shirts and also share ideas on how to promote your designs on POD platforms.
What is all over printing?
All-over printing is when the entire surface of a garment, including the back, is covered by a single print design.

While traditional prints have tended to focus on one area of a garment or possibly two, all-over-printing allows designers and merchants to create and sell new and imaginative designs that utilize all of that space on our clothes.

All-over printing covers every millimeter of a garment, including the zippers and the seams.
How is all-over printing achieved?
The print garment is layered on a flat surface before it is printed upon. You then have the choice of large-scale screen printing or of sublimation.
Large-scale screen printing
Large-Scale Screen Printing is exactly as the name suggests: screen printing with a large screen that can cover the entire garment that is due to be printed upon.

The big pluses of this technique include excellent finish quality, durability, the option to use it on any fabric, and the fact that it's fast to set up and execute compared to many other techniques.

On the negative side, this print method is not really very cost-effective if you are dealing with small orders while understandably it's not ideal if you want to produce complex imagery on your product.
Sublimation
Sublimation is the process of using heat to transfer dye onto garment surfaces. This is done with a heat press.

The advantages of sublimation include durability, high-quality replication, lower production costs for larger quantities, and eco-friendly sustainability.

One of the biggest cons of sublimation is that it only works for polyester-based t-shirts, while this process can be slow in comparison to some printing methods out there.
Design your own all over print shirt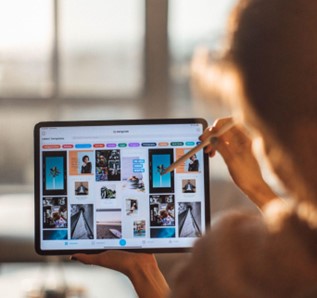 Image credit: https://unsplash.com/photos/TB_cvdUHUuc

There are a handful of options available when it comes to designing your own all-over print t-shirts. Let's have a look at some of them:
Design online
Use custom online design tools to upload your artwork files and begin turning your ideas into reality. You can create your own personalized designs for custom jerseys and shirts to personalized baby blankets and many other products designs.
Graphic designers
If you don't have the knowledge, experience or time to turn your ideas into the finished all-over print design then consider hiring the services of a graphic designer.
Print company design tools
Another option is to use the free design tools and templates that are available from Print on Demand companies such as Printify.
Design Tips for All Over Print Shirts
Branding considerations
Your brand identity needs to be clear and consistent. This means that the colors and designs you use on your garments are consistent and in keeping with your overall brand identity.
Don't let creases spoil your day
Creases are common with all-over print shirts so finding clever ways to incorporate them in the artwork is an important consideration.

One way to do this is by not making the creases noticeable. This can be achieved with patterned prints that will enable creases to blend into your artwork. Also, ensure that the shirt that you are printing on is perfectly flat.
Designs must be continuous
Try to use all of the space available with continuous designs that span the whole of your shirt or t-shirt.
Samples are essential
It's always worth investing in samples of your clothing designs. Firstly, it's a good idea that you have a copy to hand at home so you fully understand what your customers are getting.

Furthermore, owning samples is something you should do for marketing purposes as you can use these to create social media images and online sales photos of your products.
Keep important design elements in the right areas
You don't want logos or wording to get lost in a shirt collar or overlap a zip. When designing for all-over-printing, keep in mind where key elements of your designs will be placed and ensure it ends up being placed where it can clearly be seen, read, and admired in all of their glory.
Size matters
All-over-print designs might end up looking rather different in different sizes if you haven't compensated accordingly. Consider this when creating designs!
High-quality artwork essential
It's essential that you use high-quality artwork files with images at least 360 dpi.
Promote your designs on POD platforms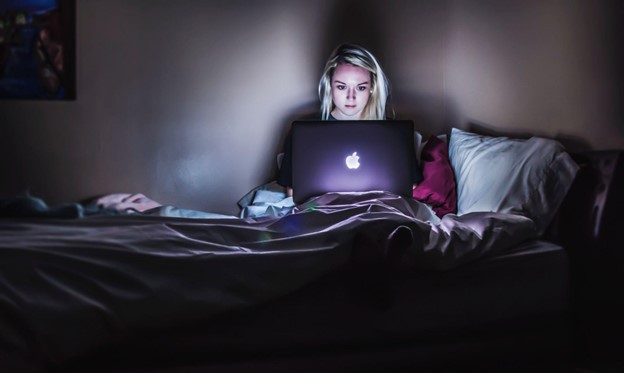 Image Credit: https://unsplash.com/photos/MAGAXAYq_NE

To promote your designs on POD platforms, there are many things to consider:
Optimize your content
Any content related to your designs must be SEO optimized so that the public can easily find what you are selling through Google and other search engines before being pointed to the relevant POD platforms.
Utilize product reviews
Survey after survey concludes that the majority of shoppers read product reviews before going ahead and purchasing. Sourcing and making the public aware of good reviews should be one of the cornerstones of marketing strategy.
Ensure all your info is absolutely spot on
You might have the best product on the planet but if your contact info, shipping policies, bank details or anything else is inaccurate, you might fail miserably for reasons that only become apparent when it's too late.
Consider paid traffic
If only everything in life was fair. One of the secrets of a solid Saas marketing plan is paid traffic. Paid traffic means highly-targeted traffic that is much more likely to buy what you're selling.

While it's not quite the same thing as the traffic you've entised to your product through your own hard work, paid traffic is something definitely worth considering if you want results.

Some trends come and go quickly, one of the channels that has remained ocer the years is the email marketing.A lot of companies are not ready to invest in a tool to simplify the process of marketing and looking for other alternative ways. However, email marketing tools don't necessarily have to be expensive. You can find plenty of free email marketing tools that can help you reduce and optimize your email marketing costs.

Email marketing is a powerful driver of sales & revenue for your business, and has a greater reach and return on investment than any other channel available to marketers today.
Interested in joining our community?
Enquire today about joining your local FESPA Association or FESPA Direct