Blog
How to combine individuality and sustainability with Brother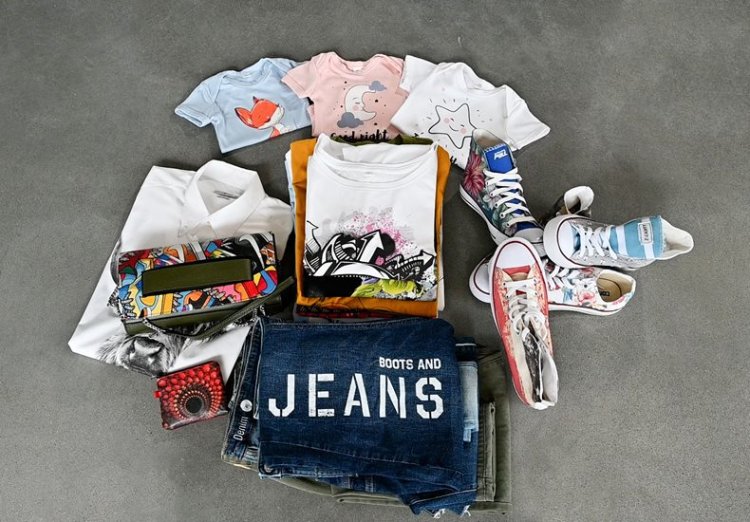 Brother discusses how direct to garment printing can be sustainable and environmentally friendly whilst simultaneously allowing businesses to react to fashion trends.
A big issue in the fashion industry is the impact it leaves on the environment. That is nothing new but, at the same time, you need to stand out as a business. One solution for this could be to produce smaller batch runs and, at the same time, unique items.

First, you need to decide - what do you want to achieve? We do not want too many items already printed in stock and we don't want to waste items that do not get sold. This has also a lot of advantages, for example, you save a lot of storage space and shipping routes will be reduced. Another advantage is that you can also produce individual items for customers and quickly react to trends since you now have the ability to. This also gives your brand and your customer a special individuality and uniqueness.

Then you need to consider how to implement this? Simple and easy, with a direct to garment printer! Most direct to garment printers will give you the ability to produce quickly and adapt fast. Whether you want to print on simple cotton t-shirts or even leather bags, your creativity and your ideas are not limited. With most direct to garment printers, you can print on almost every material with a quick platen change and it's easier to customise products so you can react to special customer wishes and reduce waste.

While we were already talking about creativity, almost everything that fits on your platen is possible, from really thin detailed motives, up to large and photorealistic motives. Also, another advantage is that you can also perform DTF with market-leading direct to garment printers, which can offer you a lot of new ideas and possibilities.

When we talk about sustainability and not harming the environment, it is not only important to talk about not wasting materials and garments but also about the printer or the ink that is used in the operation as well. The garment printers of world-leading manufacturers use water-based inks, which are not harmful to the environment or humans, also some of the inks have even been certified by OEKO-Tex.

Another innovative solution, that can make your business or shop unique is in-store solutions. These are easily implementable with direct to garment printers. Costumers can decide in store which motive they want, on which garment and further the exact position, so every item would be a unique piece and the customer would have a very special shopping experience. This idea is easy to implement and there are already a few stores which offer this solution. Most direct to garment printers do not take up much space and don't require more than a power supply, so they are easily insertable. Besides that, printing is not a long operation so the customer does not have to wait long for his desired garment. In addition, this is an environmentally friendly way of selling, since you don't waste garments, the customer gets exactly what he wants, you save shipping pollution and, on top of that, you save storage space of already printed items.

Therefore, we can say that with a direct to garment printer you can implement an environmentally friendly business, but also stay ahead of time and quickly react to fashion trends. Your creativity, your ideas and your customers have no limits.

At FESPA Global Print Expo 2022, Brother will be displaying their latest innovations for textile printing. For more information, visit Brother at FESPA Global Print Expo 2022 on stand 27-C20. Register now and use the code FESG201 to receive a 30 euros discount and pay only 50 euros for your registration.
Interested in joining our community?
Enquire today about joining your local FESPA Association or FESPA Direct