Blog
How can software drive print profitability? Durst traces the way to Production Excellence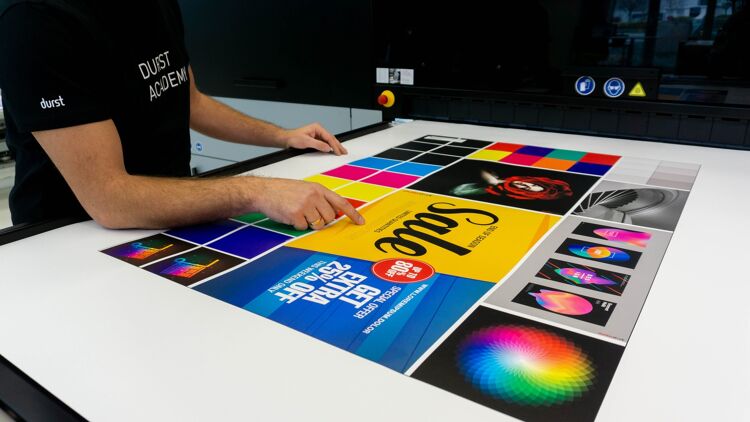 The world of digital printing is constantly evolving. Nowadays, digital printers have achieved very high productivity and quality levels. Looking at the challenges printing companies are facing, often the main cost driver and productivity losses are related to the processes that precede and follow the printing. To ensure profitability, the greatest opportunities often lie in making production and sales processes more efficient.
Even the difficulty of finding qualified staff can be solved not only by quick and easy onboarding, but also by streamlined processes and guided workflows. Therefore, it is critical to invest in the right software tools to ensure greater cost-effectiveness of the printing business. But which are the key elements that need to be taken into account?
Automation, the key to process efficiency
First, automation, which is the key to process efficiency and creating space for value-added activities, which can be declined in turn into sales, production and prepress automation. Sales automation can be driven for standard products and designs. With the right Web2Print solutions or plug-ins, online configuration and design of large-format products facilitates custom product order entry and can increase sales significantly. For complex orders involving consulting and product development, cost estimation and quotations can be largely automated with a good ERP solution. This greatly reduces sales administration and order entry processes.

Production automation, with software-driven job routing and easy production tracking, leads to a paperless factory, which makes production efficient and avoids the circulation of work bags, which is increasingly difficult to manage. In addition, digitization of processes allows relevant data to be collected for each production step for cost tracking, post-production calculation, and then cost estimation. The right ERP ensures efficient production and cost transparency to ensure the profitability of each job.

Finally, prepress and print automation with auto-proofing and auto-ripping of artwork. Rules-based prepress automation, down to printing and cutting, based on the company's product catalog, ensures a predictable print result. It also allows unprintable pdf files to be identified early in the process, without compromising the production process and causing delays in delivery. A fully software-managed PDF workflow simplifies the management of customer orders and production jobs, with automatic assignment of orders to materials and equipment and separation of jobs for finishing and shipping.
Real-time interaction, both in production and with end customers
The second element to consider for increased profitability is communication and work efficiency through real-time interaction in production and with the customer, which promotes staff productivity and customer engagement. A comprehensive software eco-system eliminates the potential for miscommunication in a graphical enterprise by making software-driven cooperation between departments easy. Everyone can see production status, jobs can be assigned automatically, and access to relevant information is at their fingertips. Close and easy cooperation minimizes the impact of production errors and significantly reduces process costs. With modern cloud-based solutions focused on ease of use, employees can access the system from anywhere, and rapid onboarding of employees and customers is ensured by a software-driven work experience. Customer interaction becomes easy and immediate with order and approval portals. Custom product catalogs can be independently selected, reorders can be made, graphics can be approved, and products can be tracked and traced, as we are used to in the consumer world. The improved print buyer experience increases customer engagement significantly turning in higher loyalty.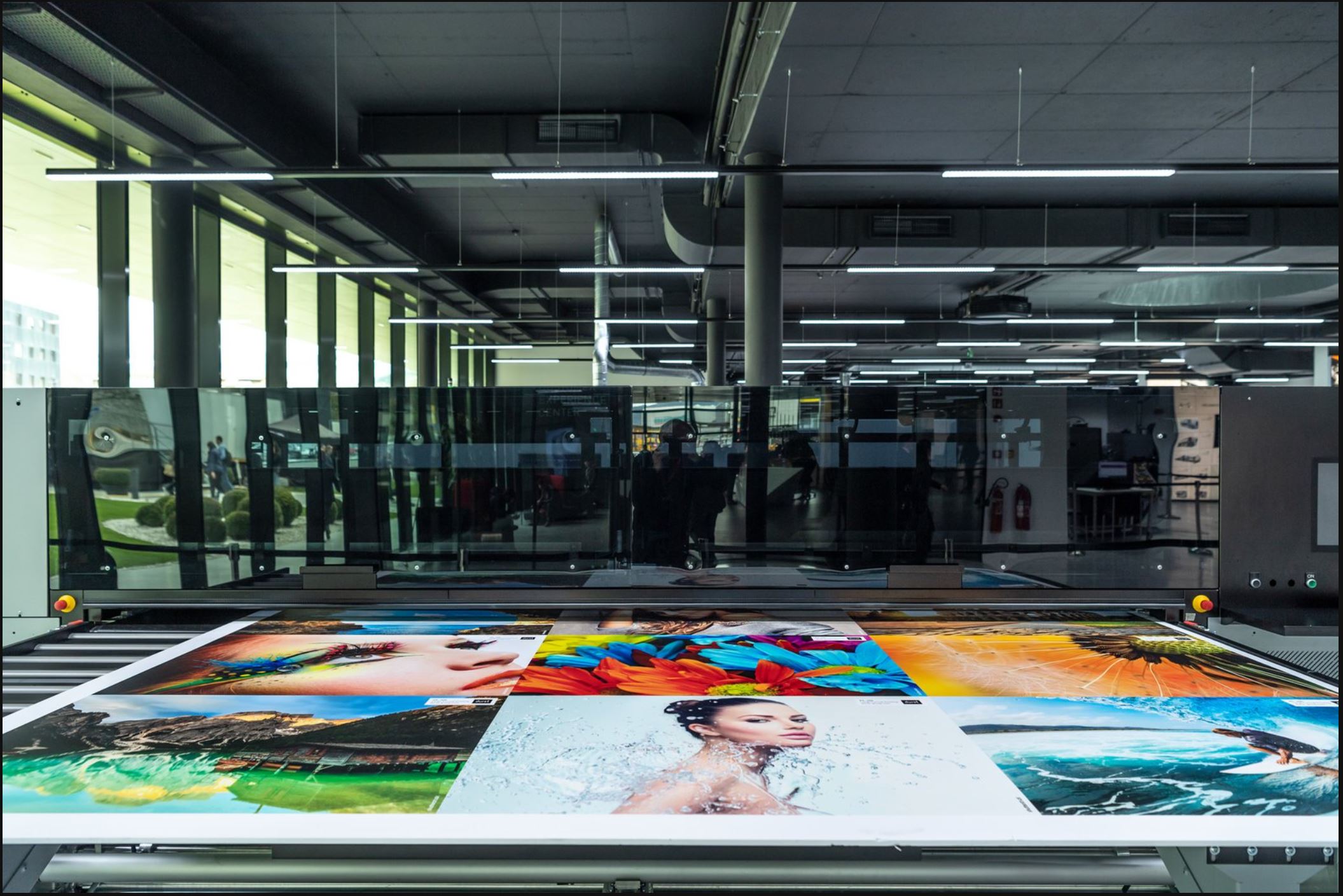 Image Credit: Durst
Data and software driven TCO optimization
Finally, it is necessary to optimize TCO (Total Cost of Ownership) through software-generated data and tools. Digitized processes and connectivity with equipment provide a lot of data that make it easy to identify potential for increasing equipment productivity and efficiency. For instance, unnecessary material changes can be easily identified and eliminated. Performance analysis with comparison of shift or production period KPIs allows identification of process or organizational problems related to product types or production teams. Real-time interaction with the service department reduces equipment downtime and ensures maximum productivity. Advanced material and ink saving algorithms reduce production costs and waste.
Durst's way to Production Excellence
Durst Group, manufacturer of advanced digital printing and production technologies, is renowned for its leading-edge solutions that provide end-to-end coverage of the entire print production process. Its advanced software solutions, tailored for digital printing, help streamline the process from initial file creation through prepress to final production and analysis. This enables ever-higher levels of automation and efficiency. The portfolio includes ERP/MIS software (Lift ERP), Web2Print solutions (Smart Shop and Smart Editor), Prepress & Production software (Workflow) and Analytics software designed to ensure the complete handling of production data of Durst printers (Analytics).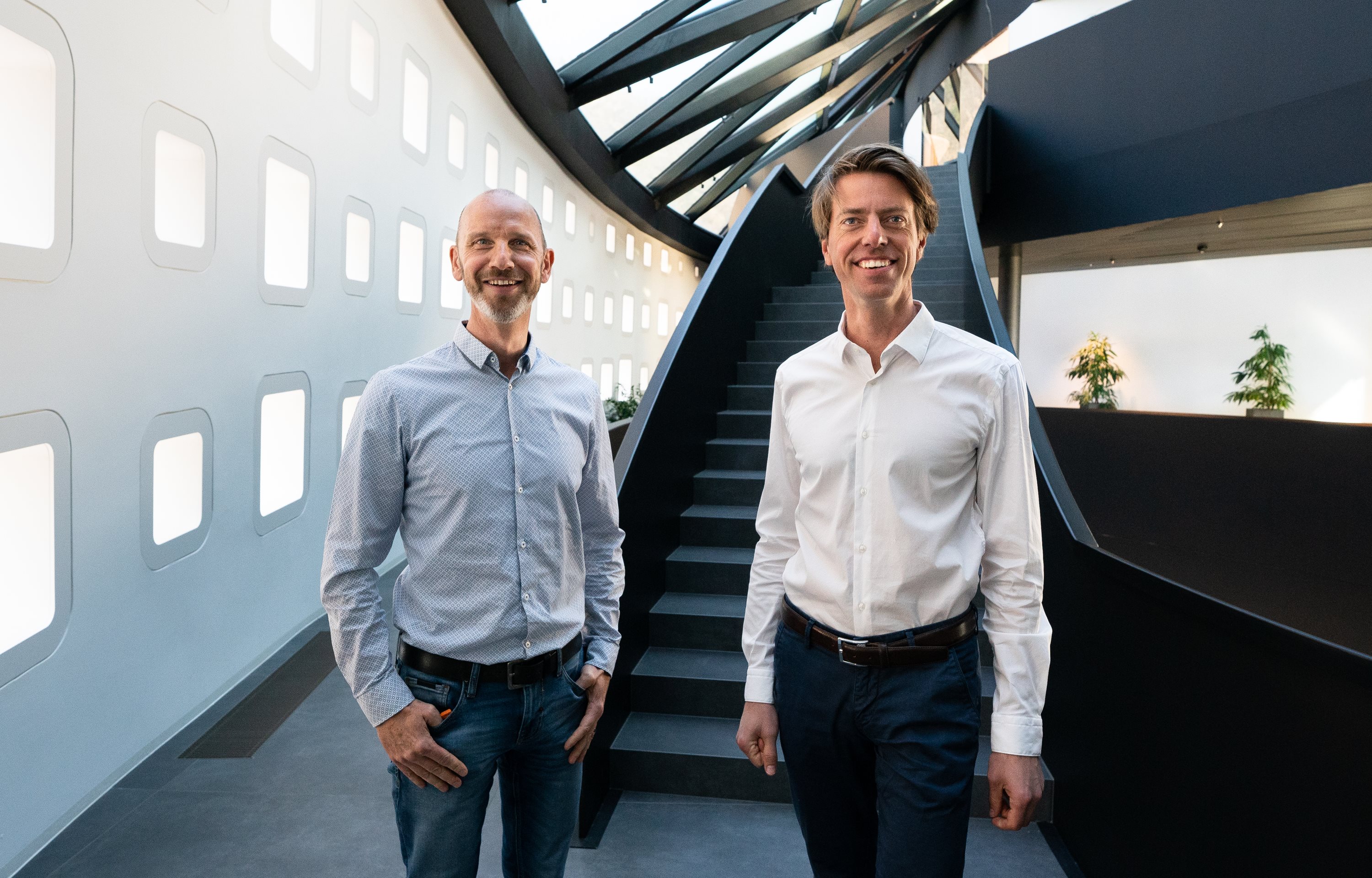 Serge Clauss, Product Manager at Durst Software and Solutions, and Michael Deflorian, Business Unit Manager at Durst Software and Solutions.

"The right software eco-system integrated in a print shops production environment reduces print products costs, drives production efficiency and contributes to customer satisfaction", explains Michael Deflorian, Business Unit Manager at Durst Software & Solutions.

The right Web2Print solution is indeed nowadays fundamental to reduce customer inhibitions and allow for personalization of print products; this results in an increased share of customers. This has been the case for Printshopz, Dutch online company who dramatically increased its customer rate after integrating Smart Editor, the online graphical editor by Durst, directly into its existing web shop.

"By simplifying production processes and automating routine tasks, printing companies can maximize the value of their employees, enabling them to focus on more meaningful activities that add more value to the organization," states Serge Clauss, Product Manager at Durst Software & Solutions.

Lift ERP, the ERP software solution dedicated to the digital printing industry, enables to achieve a higher level of integration and automation, resulting in an unprecedented level of efficiency. This is true for MacroArt, large-format printing and UK's leading authority on branding, which reached the highest automation level after the implementation of the software.

"Profitability, print quality and innovation must go hand in hand", concludes Serge Clauss.
Just recently, Durst announced an ink save tool feature for the Durst Workflow software that allows to save up to 35% ink. The tool has optimized presents to ensure optimal ink saving configuration by adjusting the ink consumption of all colors and compensating it with the black.

Visit Durst at FESPA Global Print Expo 2023, Europe's leading printing and signage exhibition will reunite key industry professionals, allowing them to discover new perspectives with face-to-face business, accessing the latest innovations and trends within the printing sectors, all whilst enabling valuable networking and business building opportunities. Visit from 23rd – 26th May at Messe Munich Germany. Register now for your entry ticket.




Interested in joining our community?
Enquire today about joining your local FESPA Association or FESPA Direct