Blog
Direct-to-Film Technology – Shaking Things Up in Textile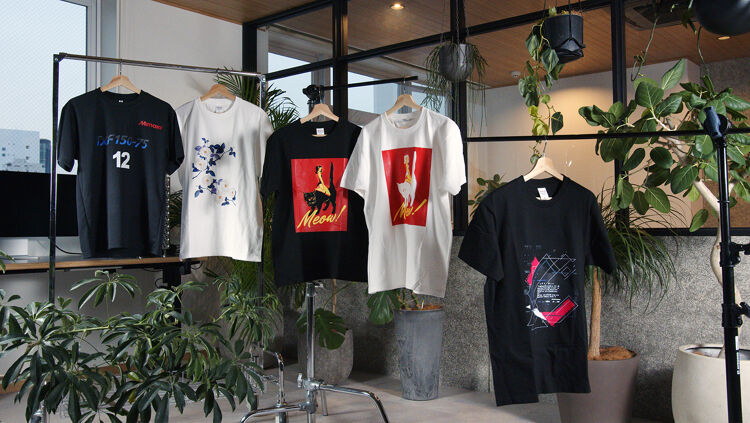 Marc Verbeem, Supervisor Product Management at Mimaki Europe discusses direct-to-film technology having a transformative impact on the apparel decoration space.
providing a simple and affordable garment printing process that facilitates vibrant, dynamic, full-colour designs. It opens up opportunities for print service providers (PSPs) to expand their product offerings, their network of potential customers, and thanks to the versatility of the process, expand the range of fabric varieties they can print on. As its popularity grows in the textile sector, Mimaki recognised the need for a quality solution that utilises our core technologies to take the process to the next level, combined with our well-established manufacturer support.
Direct-to-film vs. Screen Printing
Direct-to-film printing is the process of printing directly onto a special transfer film which is subsequently applied with a hot-melt powder and heated. Once the transfer sheet is cured and dried, it can be heat-pressed onto fabric to create premium designs for customised merchandising, sportswear, and an array of other promotional textile applications. Compared with the traditional screen printing method, the plate creation required for screen printing is time-consuming, and the process does not meet direct-to-film's ability to produce vivid colours and quality details such as shapes, lettering, and motifs often sought after in the promotional and merchandising space.
Why DTF?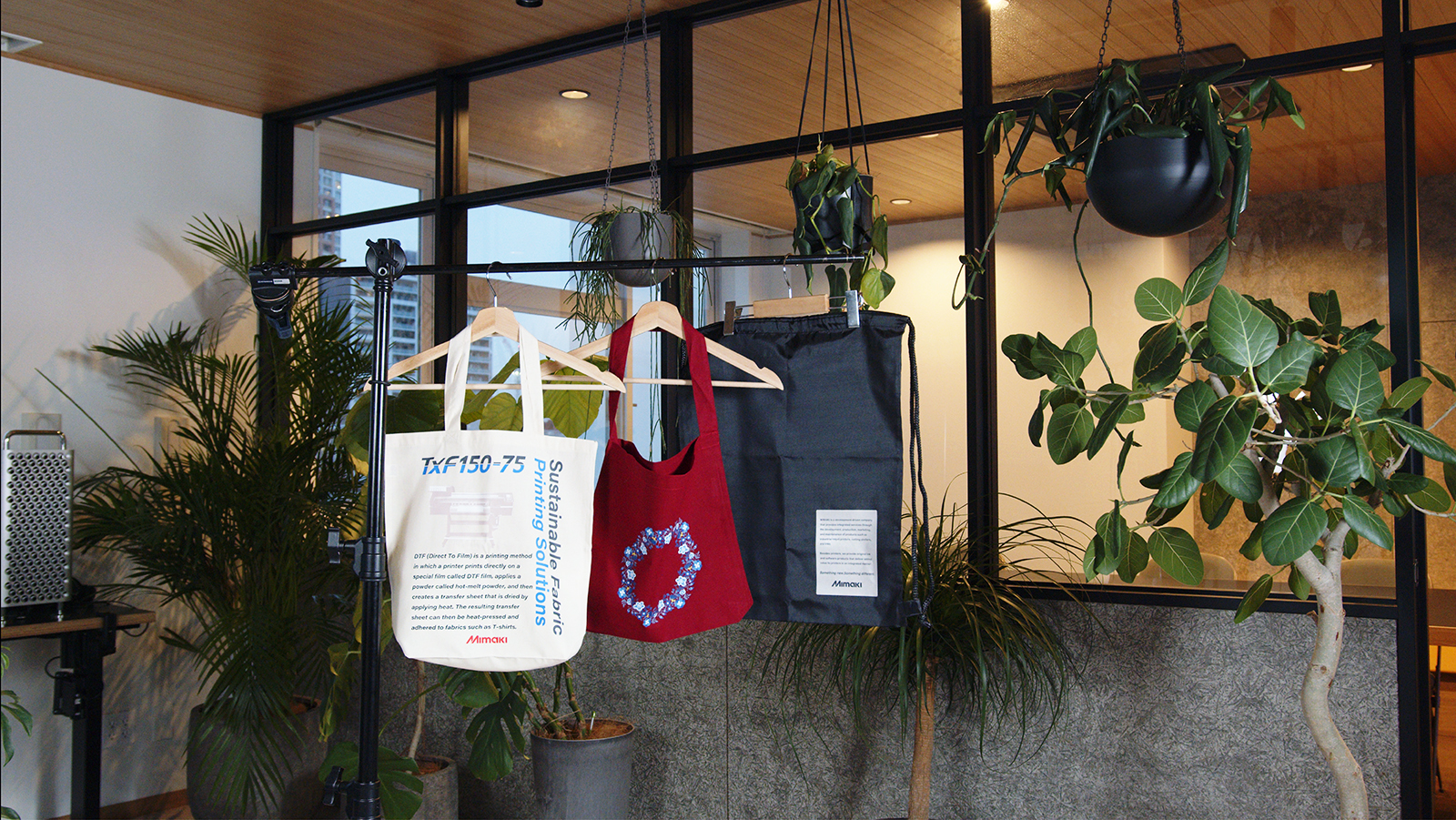 For Mimaki, the move into direct-to-film technology is an exciting venture into a brand-new segment. Why did we choose to go down this path? For one, we knew we could offer a market-leading solution with our core technologies and the technical proficiency of our textile portfolio. In addition to this, there is a market need for a stable, reliable direct-to-film solution; for a complex print process like this, a trusted partner with dependable aftercare is paramount. Mimaki's reputation is synonymous with support, which is what direct-to-film customers can expect every step of the way.
The Mimaki TxF150-75
Mimaki's first direct-to-film inkjet printer is the TxF150-75, a fitting extension to the 150 series, with a maximum printing width of 80cm. Offering a stable printing plotter, the model's built-in ink circulation system and degassed ink pack are resolutions to common direct-to-film challenges such as poor ink ejection and white ink clogging. The new printer also includes core Mimaki features including NCU (Nozzle Check Unit) and NRS (Nozzle Recovery System) for stable, uninterrupted print production. Operating in harmony with the printer itself is Mimaki's ECO PASSPORT by OEKO-TEX® certified water-based pigment inks formulated especially for the TxF150-75, and Mimaki's RasterLink7 RIP software offering users end-to-end oversight and efficiency from design to final product. The TxF150-75 provides a simpler, faster, and more accurate direct-to-film solution.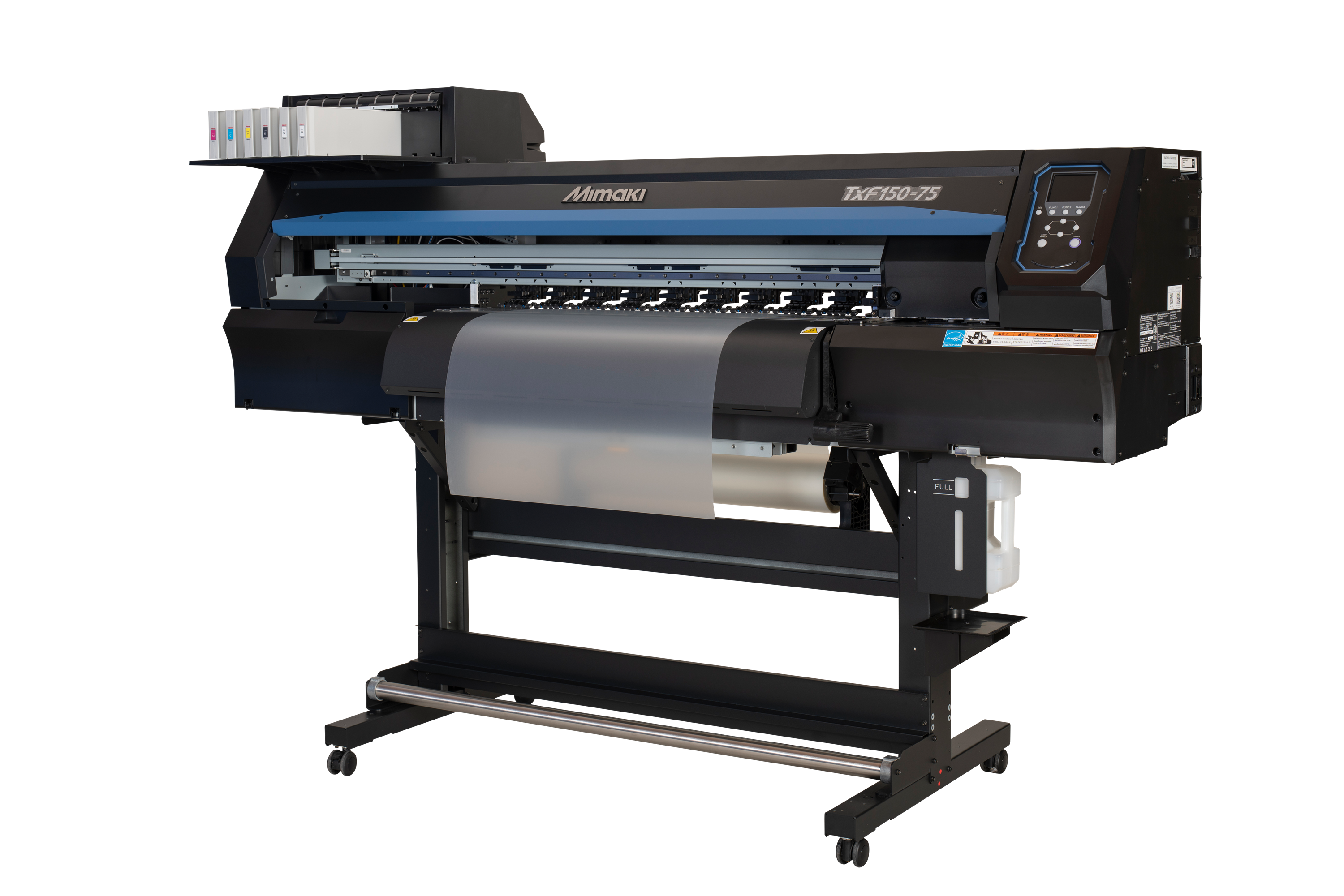 The Mimaki TxF150-75 represents an exciting opportunity for Mimaki customers who are active in the decorated apparel sector or are looking for the right solution to facilitate entry into the market.

You will be able to see the new TxF150-75 live at FESPA Global Print Expo (May 23rd– 26th in Munich, Germany). Come and visit the Mimaki booth, Stand B1-B10!

Interested in joining our community?
Enquire today about joining your local FESPA Association or FESPA Direct