Blog
Digital textile printing, a win win for the environment and producers alike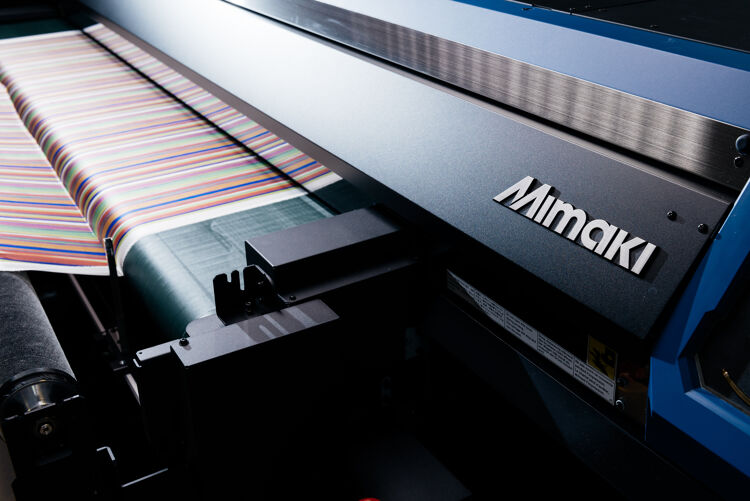 Bert Benckhuysen, Senior Product Manager at Mimaki EMEA discusses the benefits of digital textile printing.
Digital textile printing has long proved to be much more sustainable than analogue printing techniques. Its benefits range from a significant reduction in ink consumption and in water pollution to an increased efficiency of production processes and logistics, just to name a few. Cutting-edge digital textile printers make it possible to set up a greener and more environmentally-friendly textile printing production.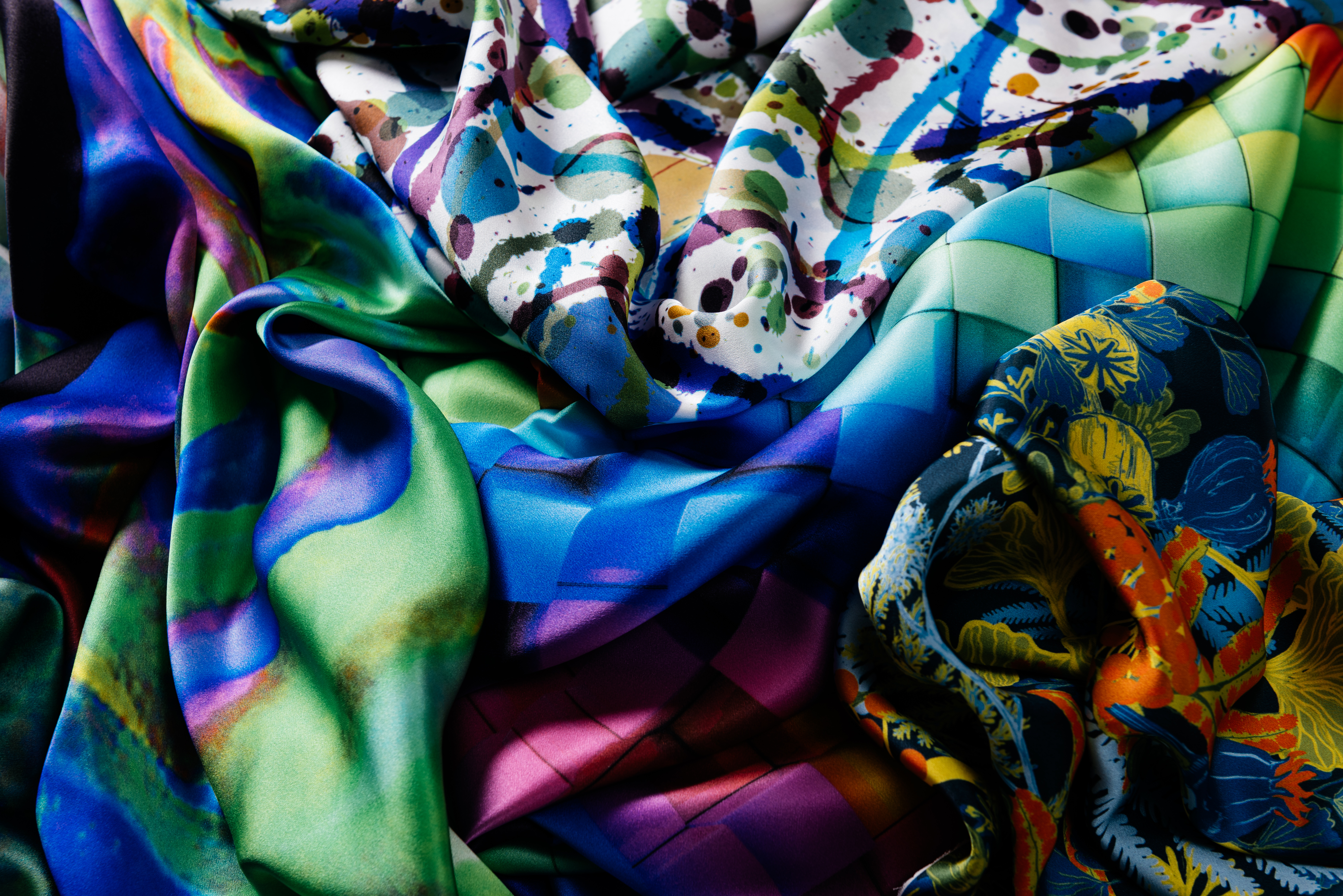 Every company has a social responsibility to commit itself to reducing the environmental impact of its corporate activities. This also applies to the textile industry, a huge market valued at €3 billion worldwide and featuring substantial profit opportunities when it comes to the environment. Mimaki's commitment to sustainability and investments in R&D have enabled it to improve the ecological reach of its printers, while also boosting its efficiency by up to 20%. This resulted in reduced time and energy waste on ineffective production processes. In 2009, this enabled Mimaki to achieve ISO 14001 certification, the international standard for environmental management. And what's good for Mimaki, is good for its customers, who can take advantage of printing equipment specially designed to minimise the environmental impact. Let's look at the benefits, shall we?
Saving water and energy
Did you know that, after the paper and oil industries, the textile industry ranks as the third largest water consuming sector in the world? And when it comes to water pollution, this industry gets the top score of all sectors, with no less than 20%. This shouldn't come as a surprise, bearing in mind that coloured fabric is dyed, white fabric is bleached and printed textiles need to be steamed and dried to fix and then remove surplus ink.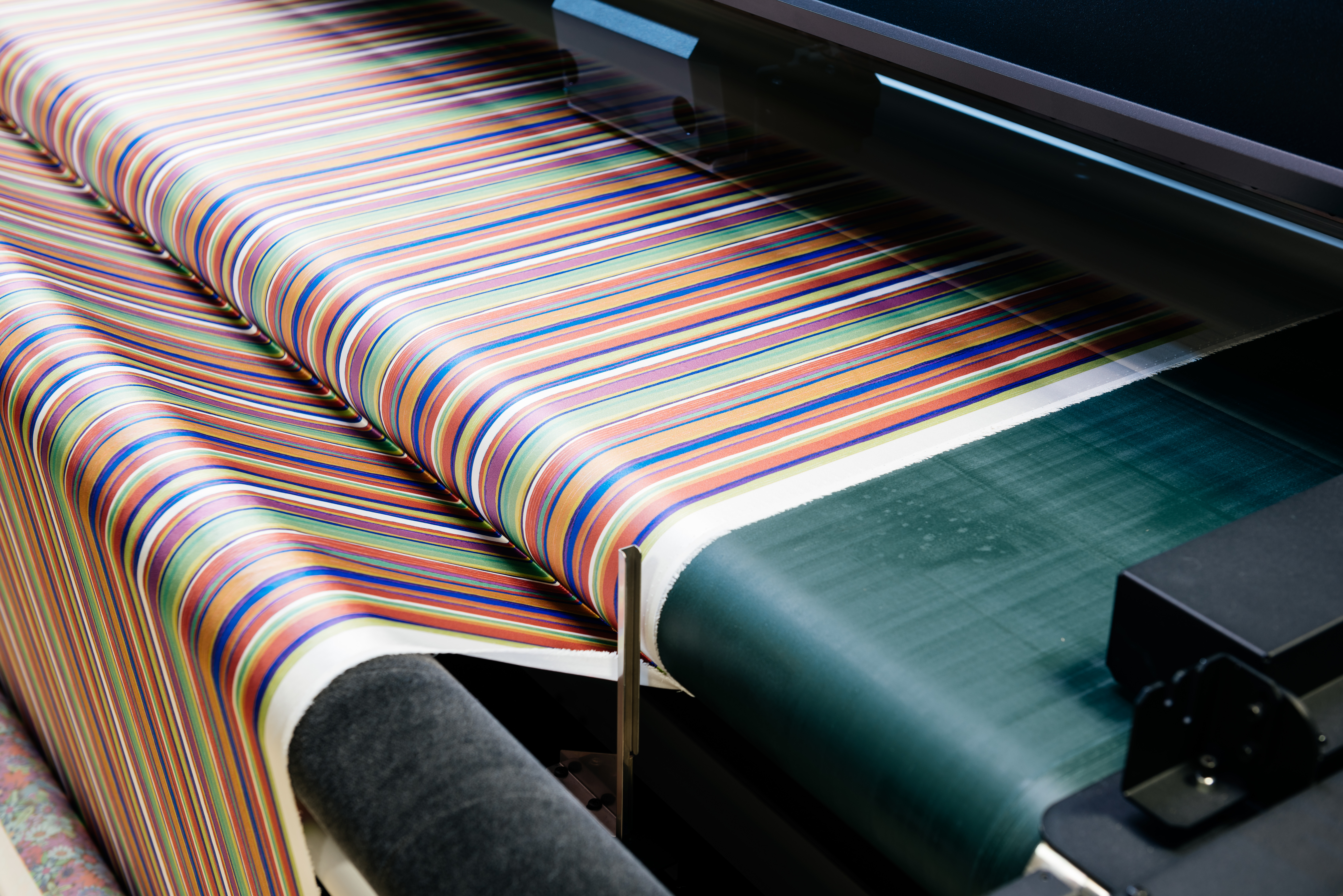 When moving to digital textile printing – by investing in dye sublimation and in paper transfer technologies – printing companies immediately experience a significant decrease in water and energy usage. In comparison to a conventional six-colour printing process, a digital print process enables you to save at least 60% of water consumption. If all running metres of all printed textile worldwide shifted from conventional to digital print, we could save up to 760 billion litres of water, meaning enough water to fill up 300,000 Olympic swimming pools. And that's not all. It would also save up to 800 million cubic metres of gas, and 1,000 GWh of electricity.

Although it's hard to tell how long it will take for the whole industry to go digital, Turkey, Spain, Italy and Portugal are considered to be the upcoming EU markets for direct digital textile printing. For soft signage we see growth potential in Germany, the Nordics, Belgium and the Netherlands. And when it comes to fashion, digital production is on the rise in Italy, Spain, Portugal and the UK, alongside a steady growth in Eastern Europe.
Tailored production
Despite the rapid evolution of digital textile printing technologies, traditional analogue printing still dominates high-volume textile production. Despite its environmental issues, this is because it's still considered the most cost-effective solution. However, in terms of both time and money, it doesn't come without its fair share of drawbacks, namely the cost of screens or cylinders. And, once used, these screens and cylinders then require additional and costly storage. Also, preparing inks and fabrics can take many hours to complete, and that's for both machines and human operators too. Negatively impacting productivity, these processes are hardly compatible with today's textile and fashion industry, driven as it is by customer-focused personalisation and shrinking production runs. And we should not forget the trend awareness of this market, causing products to fall out of fashion even faster than they became fashionable in the first place. This means that producers and their clients are left behind with excess stock of unsold textiles.

Not only does digital printing require less resources, water and energy than conventional textile printing, even at a higher printing quality, but it also enables on-demand production - a key benefit for the fashion industry. No more worries about small batches or personalised variations. As a designer, this frees your creativity, and as a manufacturer, it lets you print just what you need, when you need it. Digital production shortens time-to-market and reduces business risk, but by digitally printing near their buyers, they also greatly reduce the cost of transportation too. Right now, up to 60% of all traditional textile production happens in Asia. With digital printing on the rise, a geographical shift is to be expected.
Tackling the environmental challenge
The adoption of digital printing technology is steadily growing. This should not come as a surprise, given all the benefits it brings. As mentioned above, digital textile printing helps produce more efficiently, while reducing the environmental impact. In addition, the development of advanced eco-friendly inks is further boosting sustainability in the textile industry.

A pioneer in digital textile printing, Mimaki remains fully committed to international sustainability programmes, such as Horizon 2020 of the European Union.
Arguably, the textile industry will never be able to completely cut out all its polluting activities. However, at Mimaki, we strive to educate our clients on our sustainability initiatives and on how our products can help them reduce their own environmental impacts. This is a way, we believe, that we can all work together to protect this fragile planet.

If you want to learn more about sustainability in digital textile printing and Mimaki's environmentally-friendly approach, visit us at FESPA Global Print Expo 2019 on stand B6-A30. Register for free entry here, using Mimaki's registration page.
Interested in joining our community?
Enquire today about joining your local FESPA Association or FESPA Direct