Blog
Creativity meets productivity with CorelDRAW Graphics Suite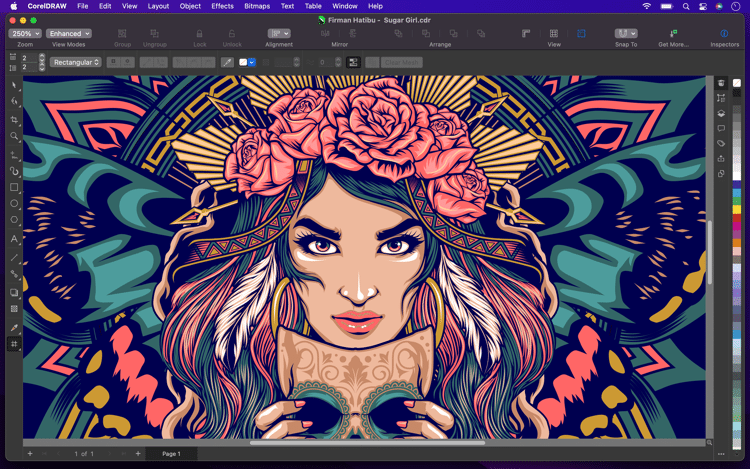 Corel, a specialist provider of professional design software tools, has revealed a series of new updates to its CorelDRAW Graphics Suite, with the aim of making it easier for designers to deliver high-quality results.
The CorelDRAW Graphics Suite offers a range of expert design tools for vector illustration, layout, photo editing, typography and collaboration, and is updated regularly with new and innovative features to ensure users can produce the highest quality work.

These latest updates, Corel said, will also allow subscribers to remain connected with clients and colleagues, as well as be productive and creative from anywhere.

"Thanks to the latest updates subscribers can enjoy a more flexible way to stay up to date with access to the newest tools, enhanced features, learning materials, additional fonts, creative templates, and support for the latest technologies to maximise their creative potential," Corel said.

Corel will exhibit at the European Sign Expo 2022, which this year will take place from 31 May to 3 June at the Messe Berlin in Germany, alongside the FESPA Global Print Expo 2022 at the same venue.

Visitors will be able to find out more about how CorelDRAW Graphics Suite subscribers can now access a new, personalised learning experience, accelerated photo editing, along with a variety of timesaving enhancements to features and tools across the suite, making it faster than ever for users to achieve their unique creative vision.

CorelDRAW Graphics Suite customers can create stunning images fast thanks to the latest enhancements to its photo editing features. These include non-destructive stackable adjustment pre-sets, as well as an enhanced 'Adjustments' docker/inspector in Corel PHOTO-PAINT, allowing users to achieve superior results up to 10 times faster.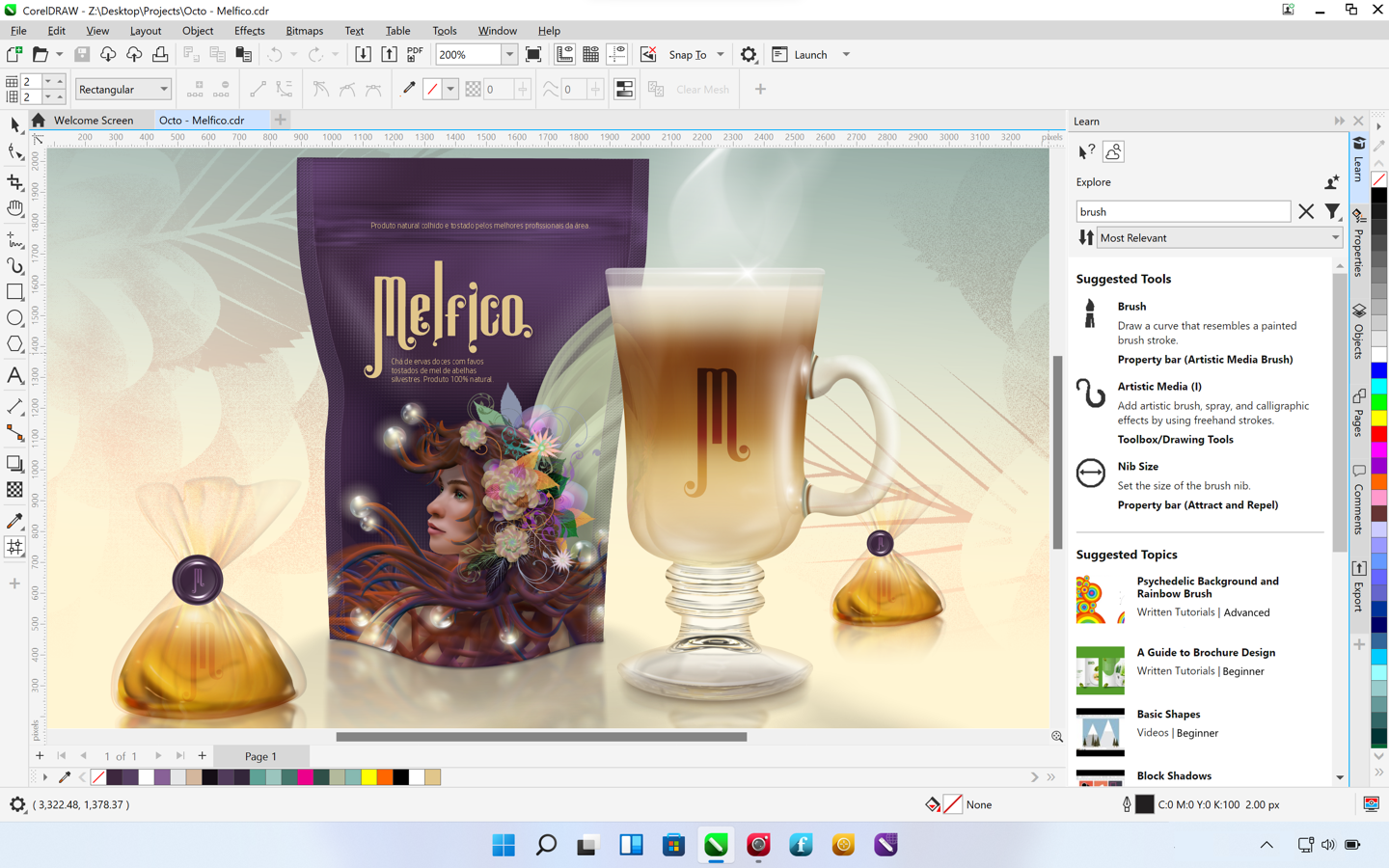 Caption: CorelDRAW apps are available for Windows, Mac, iPad, web and mobile devices.

Additional adjustment filters and new editing options for existing filters will also help make it quicker to produce high-quality results. The new image adjustment workflow lets users organise pre-sets into custom categories or choose from a new collection of curated pre-set styles.

Subscribers will also now benefit from a personalised learning experience, whereby users will find recommended learning content based on how they work and what they want to see in the Learn docker/inspector. Users can also search online content as they create from the Explore tab.

CorelDRAW also added a number of new, user-requested enhancements to satisfy demand among existing subscribers. Modern templates will help to inspire creativity and customise templates to produce unique designs, while users can now add pages faster with less manual arranging.

A new product feedback loop also empowers designers to contribute directly to the future design of CorelDRAW Graphics Suite with the ability to submit development ideas and vote on suggestions presented by others.

In addition, subscribers can now enjoy a streamlined workflow and boosted productivity with added support for TIFF, EPS, and SVG in the multi-asset export workflow.

"The way we work has changed dramatically, and designers need solutions that empower them to tap into their creative genius, collaborate with others, and remain highly connected," Corel said.

"With powerful cloud-based collaboration and asset management workflows, productivity-boosting features, a personalized learning experience, and a complete collection of graphics tools, CorelDRAW Graphics Suite offers everything a graphics professional needs to tackle any project and deliver flawless results, every time.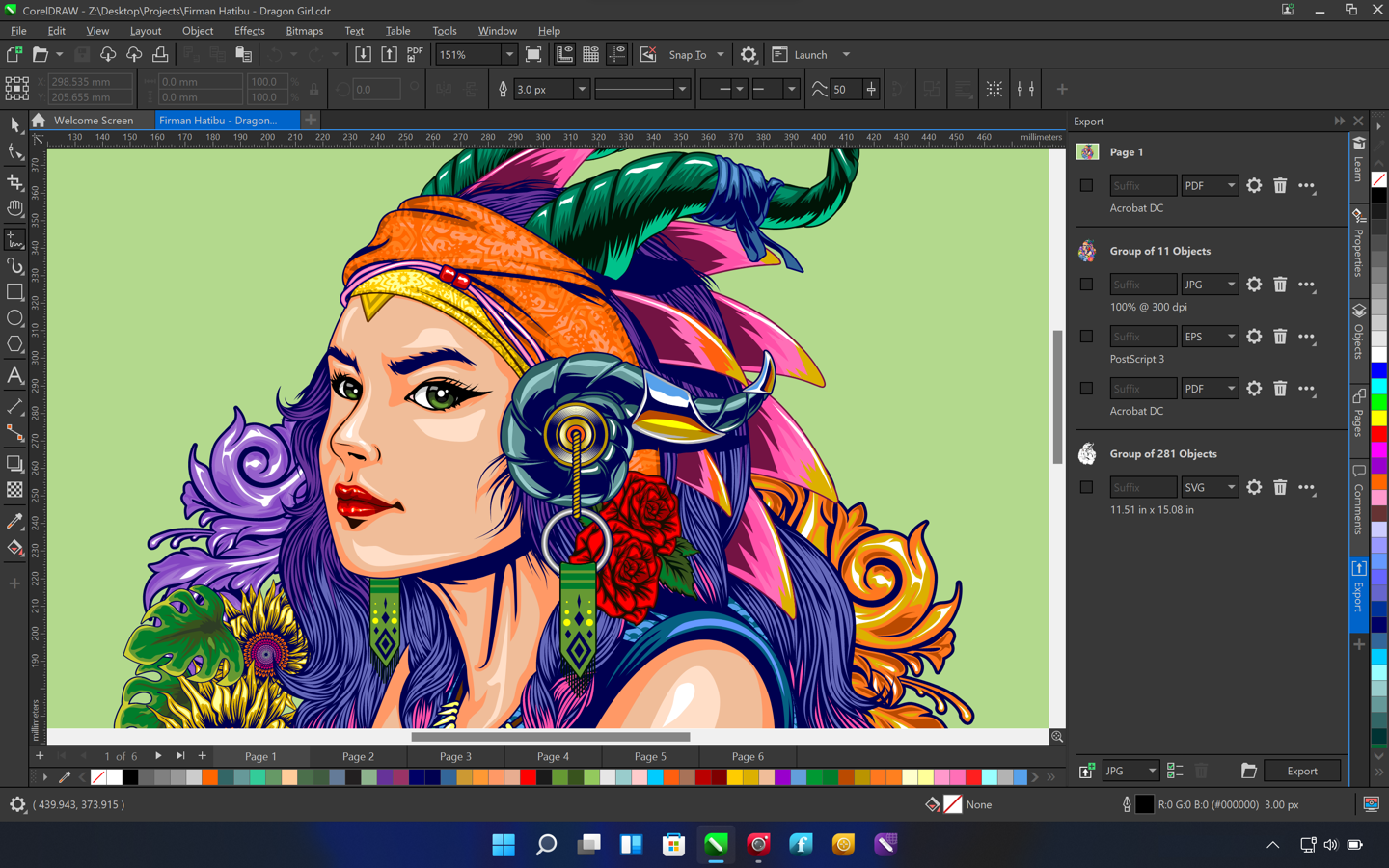 Caption: The CorelDRAW Graphics Suite now offers added support for TIFF, EPS, and SVG in the multi-asset export workflow.

"Considering making the move to a CorelDRAW Graphics Suite subscription? We invite you to learn why subscription is a great, budget-friendly option to get access to the newest updates, latest tools, impressive performance and support for the latest technology as soon as it's available."

Visit CorelDRAW at European Sign Expo 2022, Europe's leading visual communications exhibition and see the latest innovations and trends within this sectors. Register now and use the code ESEG201 to receive a 30 euros discount and pay only 50 euros for your registration.
Interested in joining our community?
Enquire today about joining your local FESPA Association or FESPA Direct