Blog
Corrugated art: a celebration of versatility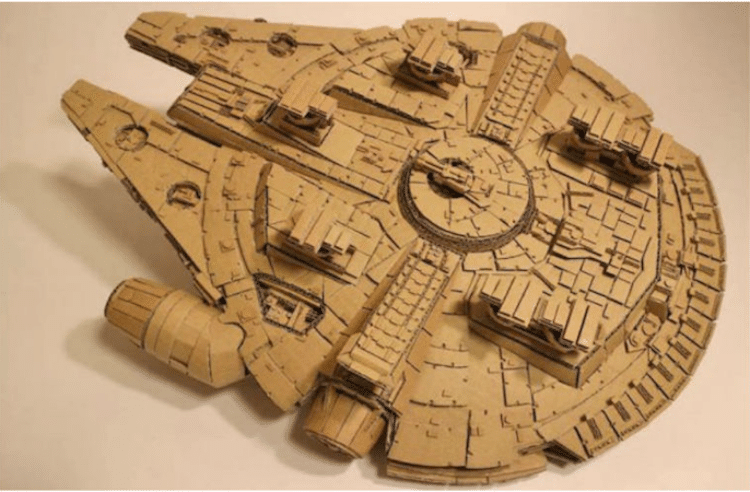 Pablo Picasso was one of the greatest and most influential artists of the 20th century.
Part of his greatness was his ability to see ordinary objects in radically transformed such as his inventive use of corrugated cardboard, chicken wire, nails, screws and string in such pieces as The Orator (1933–34).
A recent article in Machine Design on The Artwork of Monami Ohno[¹] highlights a Japanese artist who manufactures large works of art in corrugated with a high level of detail. It inspired us to explore the global artistic use of corrugated, and how DS Smith supports imaginative initiatives with this material!
It's only natural
In a recent artwork exhibition titled 'Corrugated World: The Art of James Grashow', features playful sculptures including 70 cardboard monkeys, 17 colourful fish and 13 other corrugated sculptures.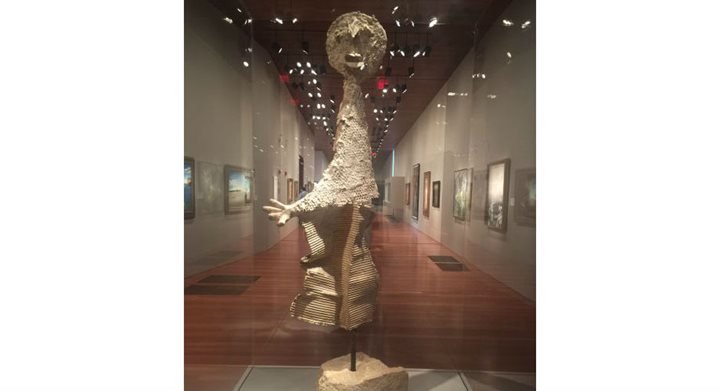 Source: The Orator, Ledor Fine Art
In a new Guinness World Record attempt, work is beginning on what is hoped will be the world's largest 'bug hotel' at WWT Martin Mere Wetland Centre in Lancashire.
It will be built using corrugated boxes provided by DS Smith's UK Packaging Division and filled with natural materials and will provide a safe place for insects and other animals to sleep, breed and hibernate. This natural artwork will demonstrate the versatility and sustainability of corrugate.
Wearable Art
Run by the City of Mandurah the Common Threads Wearable Art Competition presents weird and wonderful garments, which are then showcased in a fully-staged theatrical production.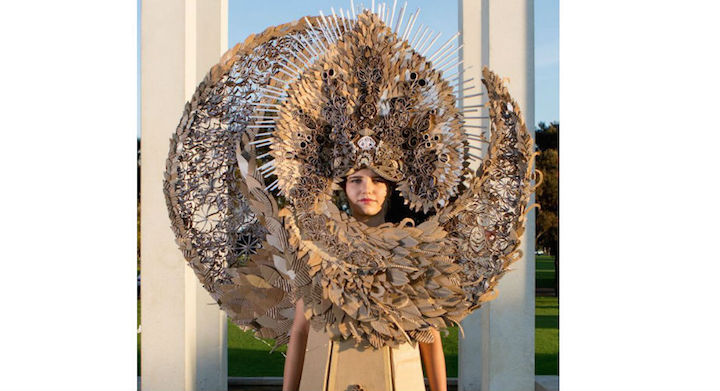 Image: A close up of the detail in 'Pillar of Salt'. The headpiece is made of toilet rolls, corrugated cardboard and magazine covers. (Supplied: City of Mandurah)
Making Art
DS Smith recently sponsored Cartasia 2016, the Paper & Cardboard Biennial contemporary art festival in Italy, which offered 400 artists from all over the world the opportunity to express themselves, creating over 75 works of art using one of the oldest tools of communication: paper & cardboard.

Architectural Art
FAB FEST, the international fabrication festival that celebrates design and making, is being supported by DS Smith for the second year running.
The theme for this year's event is 'Pop-up City', where teams from 15 different countries will design and contribute their ideas for the cities of tomorrow out of pop up cardboard structures to prove just how adaptable and sturdy corrugated cardboard can be.

Redefining space in cardboard
Alexander Keyes' "to: Europa" exhibit utilises materials from his native environment into intricate rocket ships. In this exhibit, Keyes renews his appreciation for corrugated cardboard as a versatile and workable material. He must have really believed the sky wasn't the limit!
Corrugated board is a material that is both versatile and flexible, and can be recycled over and over again. This showcase of artwork demonstrates how you can transform this interesting, but often-overlooked, material into works of art so unique and impressive that it's hard to believe their origins.
Source: DS Smith, a FESPA UK Association member.
[1] Machine Design, Manufacturing with Cardboard: The Artwork of Monami Ohno, 17 May 2017
Interested in joining our community?
Enquire today about joining your local FESPA Association or FESPA Direct