Blog
Bringing business back: an automated future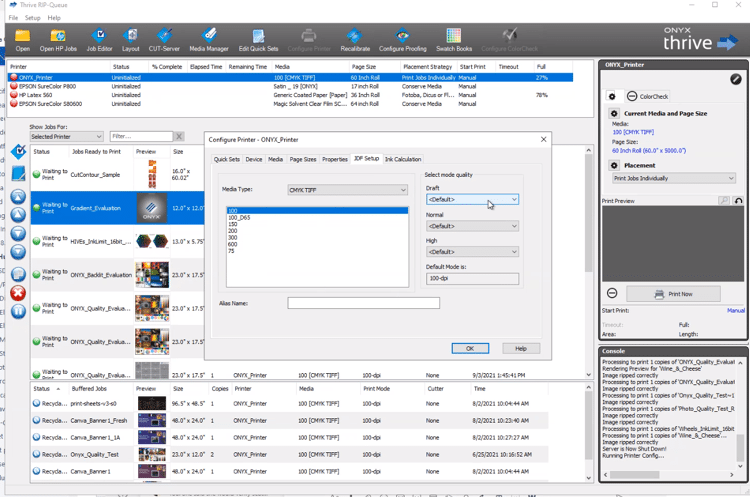 The print sector has experienced continuous technological progress for the past 20 years and, as a result, has seen significant productivity benefits and reduced time-to-market. However, the speciality print sector, which FESPA represents, can still do more to achieve significant efficiency gains through process automation, particularly by streamlining workflows.
As we're witnessing the continued rise of digital wide format printing and the industry is becoming more tech-driven, speciality printers in a variety of market segments are exploring ways to speed up production, diversify their applications, enhance the quality of their output and improve efficiency. And this means many are considering what and how to automate, recognising that there are commercial consequences if they don't.

Automation is definitely the watchword for Onyx Graphics, a specialist supplier of RIP and end-to-end workflow software for wide format digital inkjet, and of business tools to help printers gather and utilise data. I recently chatted with International Marketing Manager Jonathan Rogers, and we discussed the importance of automation, the evolving landscape and how print service providers can be supported to introduce more automation.
The need for speed
Buying patterns are shifting, run volumes continue to decrease and printers are expected to handle smaller and more individualised orders, all within timeframes as short as 24 hours. Jonathan highlighted how this is having an impact on the uptake of automation: "As print buyers' expectations have evolved and they've become more aware of colour standards and turnaround times, print shops have had to respond to their evolving needs. One of the ways they've done so is to look at how to make production efficiencies by removing manual touchpoints that can lead to errors by automating processes."


Jonathan also acknowledges the impact of the pandemic. "One positive that has come for many printers is that this period has afforded them the opportunity to take a step back and evaluate their businesses and understand where bottlenecks are, where there are training needs, how to streamline production and how to maximise investments. As a result, they've been able to make essential changes, such as automating processes. In my opinion, this has been beneficial because, as they recover from the pandemic, they're now in a better position to delight their customers."
Small changes = measurable benefits
There are cost advantages too, says Jonathan. "It's a very competitive market and as a result, there's more pressure on profitability. So how do print shops remain profitable, particularly in line with the evolving needs of their buyers? Automation is the answer. If there are fewer manual errors, there are fewer re-prints, so less ink and media wastage and so on, meaning they're not compromising their profit margins. Similarly, if they've got the right tools and software in place to print right first time, printers can improve their customer experience."
Reducing the human element and the risk of mistakes and reprints also has sustainability benefits, which, as we discussed in a recent blog post, is moving up the speciality print community's agenda. Jonathan told me, "We're seeing printers become more focused on being "green" and a big part of that is minimising waste. We want to help customers sharpen their sustainability credentials, so we've introduced new Onyx software which, for example, helps them to understand where they're making errors to minimise wasted print."
Don't be intimidated!
Although the prospect of implementing automation features may seem daunting, small changes can result in measurable benefits today and lead to further opportunities in the future. As print businesses look more closely at the tools and software that can enable streamlined production and new efficiencies, there's plenty of guidance available from FESPA and our national Associations, and from a whole range of specialist vendors.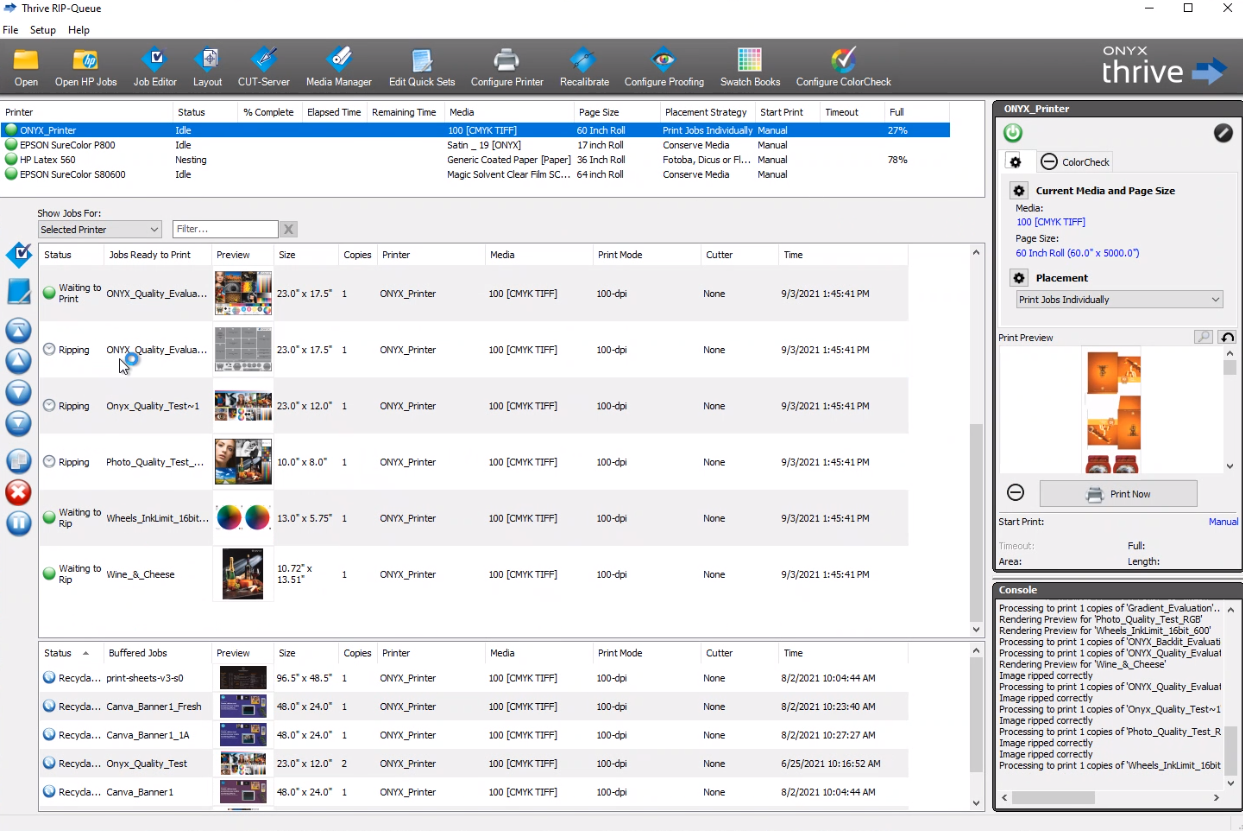 In our recent FESPA Coffee Break webinars, for example, we covered the topic of process automation extensively, so make sure to watch the episodes and access practical advice from a great line-up of industry experts.

There's a clear message for printers: don't be intimidated by automation, embrace it! Those that have done so are already seeing commercial gains and improved overall efficiency and consistency.

At FESPA Global Print Expo 2021, Onyx Graphics (Stand: 1-E72) will showcase their latest RIP software solutions and business tools that will help users to improve quality output, increase efficiencies, reduce waste and, in turn, make cost savings. Visitors can also connect with a broad spectrum of suppliers, many of which will be spotlighting automation.

Discover the latest innovations in screen and digital printing, wide format and textile printing at the Global Print Expo 2021, Europe's leading exhibition for screen and digital wide format print, textile printing and signage. Discover the latest products, network with like-minded individuals and explore new business opportunites. Register now and use promo code FESH101 ​to receive a discount of 30 euros.
Interested in joining our community?
Enquire today about joining your local FESPA Association or FESPA Direct