The seventh Southern European Print Congress, organized by the FESPA Associations of Southern Europe and took place in Venice.
The event was organized by the FESPA associations of Southern Europe (Italy, France, Greece, Portugal and Spain) and took place on July 11th and 12th at the Salesian Institute San Marco in Mestre, Venice. The campus of excellence for education in Italian technical and graphic design was the setting for the talks by international speakers focused on two topical issues: vocational training and sustainability.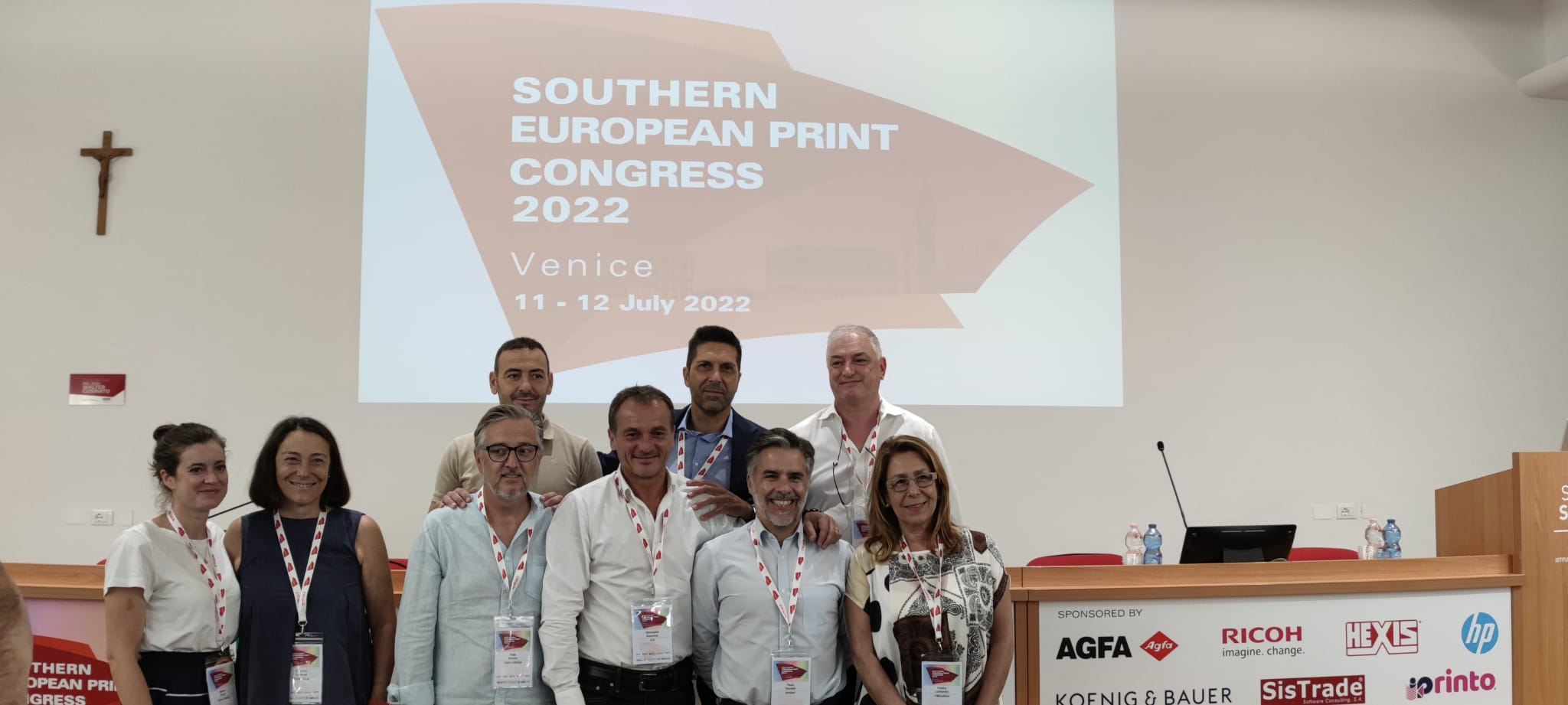 The theme of sustainability was articulated both on the institutional front with the speech "The Role of Fespa Associations in Supporting the Market to be Sustainable" given by Graeme Richardson-Locke, FESPA Head of Associations & Technical Lead, and on the corporate front with speeches by Sylvain Maillard, Synia France who spoke about innovation in bio doming label production and Angelo Mandelli, EMEA Product Manager Large Format & Flatbed, at Ricoh Europe who spoke about Ricoh's commitment to environmental sustainability. Stefano Casati, End User and Partner Account Manager Large Format, at HP Italy, told about the many activities HP has activated to support sustainability, in addition to Latex technology that is environmentally sustainable by definition.

Leandro Castelluccia, general manager, Hexis Italy, brought the example of the company's approach to sustainability, touching on different topics and then going into the merits of green services and products. Two important success stories presented, also in the area of green, were Montecolino's approach to circularity, presented by the company's sales manager Alessio Balestrieri, and the one proposed by Massimo Costa, inkjet sales manager of Agfa, who introduced Marino Fusco, managing director of Athena, who spoke about sustainability associated with digital transformation.

Also on the packaging technology front, green digital solutions for printing were discussed in a talk by Peter Andrich, managing director at Koenig & Bauer Italia.

For the first time, a Fespa event gathered delegates from graphic schools from all represented countries who presented the different European realities of graphic education but also a training project and a student exchange program, both at the European level.

In keeping with tradition, the Southern European Print Congress provided space for more informal networking moments: for the 2022 edition, delegates from the represented countries challenged each other in a mini penalty kick tournament that saw Italy, led by president Nicola Posarelli, win.