A festive knowledge event with a look at the future of the print and sign industry in the beautiful AFAS Theater. The event is light-heartedly designed so that there is enough space during the event for meetings and conversations between the print and sign entrepreneurs. Several inspiring speakers are alternated with the courses of a dinner.
Reception at the Micro trade fair at 17:00
All visitors to the TREND Event will be welcomed in the Theater Foyer, where the Event will start with a Micro-Trade Fair. There you will be welcomed with a snack and a drink by FESPA Nederland and its Industry Partners. All Industry Partners have their own stand there. You can get to know each other and get in touch with Partners that you may not know very well yet or talk to your regular supplier. The Micro-Trade Fair stops at 18:00 and together with the guests the Industry Partners go to the Atruim, where the set tables are already ready for dinner.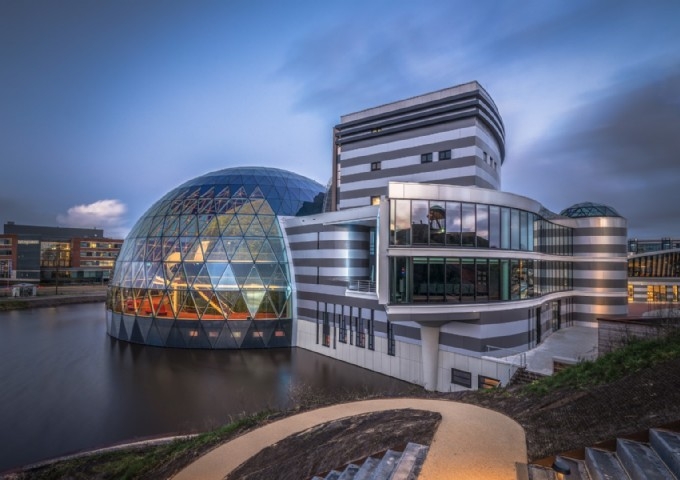 Start TREND Event 2023 at 18:30
The guests of the Industry Partners have a reserved place at the Partner tables. The Partner tables will be recognizable by a stand with the Partner company logo on it that is on the tables.

The Speakers of the TREND Event 2023
Wim van Rooijen and Jan-Henk Bouman (Fountainheads) call themselves trend explorers. They challenge the participants to look differently atthe future of their company. Joris van Zoelen shows through a breakthrough optimistic approach ("it can be wél, let's discover how") how you can use the development power of your company to achieve sustainable and future-oriented growth. Jos Burgers indicates in his own inspiring and humorous way how you can effectively respond to changes in the buying behavior of clients. Because you do deliver what customers are looking for now, what are your customers and competitors and how unique you really are as a company.