Tomorrow's World
Wide format and sustainability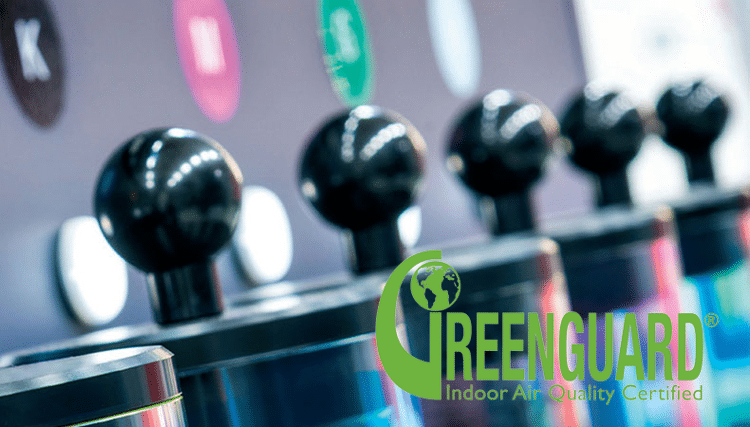 In the second part of our series on sustainability in different print sectors, Stefan Kappaun of Durst considers eco-friendly inks.
As one of the leading manufacturers of digital printing technologies, Durst's approach to sustainability has a significant impact on the environmental footprint of the printing industry. Thankfully, as Stefan Kappaun, Durst's EVP of Inks and Fluids and Segment Manager for Textile Printing, explains, this 80-year-old family company has sustainability firmly entrenched in its corporate philosophy.

"Durst has always pursued an ecological and sustainable approach," Stefan says. "Every technical solution we create is evaluated regarding its greatest possible impact on people and the environment. That is why, for example, solvent and eco-solvent concepts have never been pursued within our graphics businesses.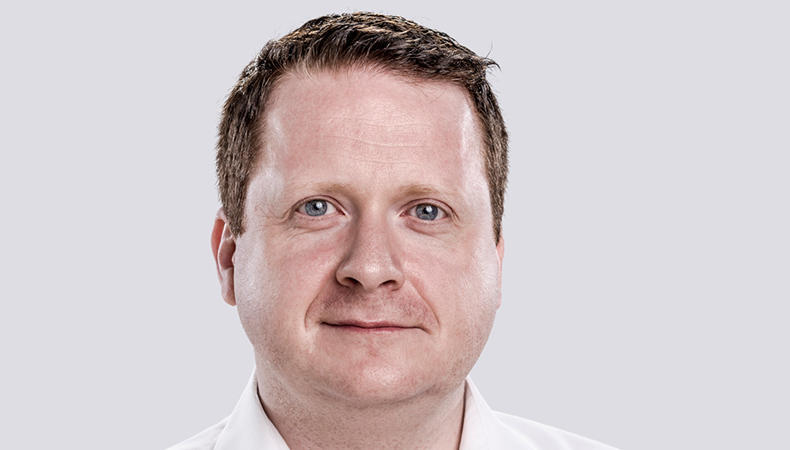 Stefan Kappaun, Durst

"This approach also goes hand in hand with our concept of sustainable print solutions, where our target is to offer the most sustainable digital print technologies to our customers. This starts with considering not only the ink technologies but also considers minimum substrate waste when loading the machine, and even minimum waste generation, energy and water consumption while manufacturing the machine itself."

One notable example of this approach can be found in Durst's UV inks, where the company's raw material selection process ensures it only uses ingredients that are as harmless as possible.

"Our large-format printer inks are free from heavy metal, plasticisers and mineral oils. We are also working in large format printing with 100% UV-curing and LED-curing in the latest machine technologies – which means there are no solvent emissions in the drying process," Stefan says.

"Because of the choice of raw materials and the applied technology itself, Durst is Greenguard Gold certified. Re-qualification and re-assessment of our products takes place on a regular basis and, as a company, Durst is certified to ISO 9001, environment 14001 and occupational health & safety OHSAS 18001."
Go with the flow
Durst also offers water-based inks marketed under the term "Water Technology" for customers in the packaging industry (for example, single-pass corrugated) and textile industry (Alpha Series). Here, Durst is a global leader, using its own in-house-developed ink technologies to help reduce the sector's significant water and energy footprint, says Stefan.

"Conventional textile printing techniques can generate larger amounts of ink wastage, as well as requiring preparation, cleaning and storage of screens. They also don't permit short production runs, and they use large amounts of water. The water usage for rotary screen printing, for example, is in the region of 50 to 60 litres per metre of printed product."

According to FESPA's data, in 2018 alone, digital textile printing saved more than 40 billion litres of water usage in the global textile industry. However, with no ink wasted in screens and water consumption being much lower, digital textile printing technologies are far more sustainable than their analogue alternatives and pave the way towards cleaner, more efficient and more profitable textile production.

"From this, it can be seen how digital printing and for us especially, the Durst Alpha series is contributing to a sustainability improvement within the industry. Less water is consumed, and the water pollution level is minimised, which is why several governments are actively pushing the adoption of digital production technologies," Stefan says. "For example, the Indian government compares different printing technologies concerning ecological footprints. Only the most sustainable production technology is supported through investment – in textile printing, this is mostly a digital production approach."

These measures mean that Durst is helping to meet the UN's Sustainable Development Goal (SDG) number 6 pertaining to clean water and sanitation.
Innovate to sustain
But that is not the only UN SDG that Durst is contributing towards.

"Our machines and ink products are formulated and tested according to the latest standards, and certificates such as Greenguard Gold, GOTS and OEKO-TEX confirm that our products are meeting the highest requirements, which shows our contribution to good health and well-being, UN SDG number 3 as well SDG 12 which relates to responsible consumption and production," Stefan says.

"And with our products constantly moving production processes towards a leaner and more sustainable approach, we play a leading role in SDG 9 regarding industry, innovation and infrastructure. We're now further driving our developments in UV ink technology to meet the requirements of smaller industry niches. In addition to that, we're also focusing on further market penetration of our Water Technology inks in different industrial fields, such as folding cartons as part of our joint venture with Koenig & Bauer."

With 80 years of printing success behind it, and exciting and increasingly sustainable technologies constantly coming on stream, Durst's appreciation of the needs and requirements of an environmentally-aware printing industry suggests that – in the world of wide format – sustainability is in good hands.
Become a FESPA member to continue reading
To read more and access exclusive content on the Club FESPA portal, please contact your Local Association. If you are not a current member, please enquire here. If there is no FESPA Association in your country, you can join FESPA Direct. Once you become a FESPA member, you can gain access to the Club FESPA Portal.