Tomorrow's World
Why sustainability = profitability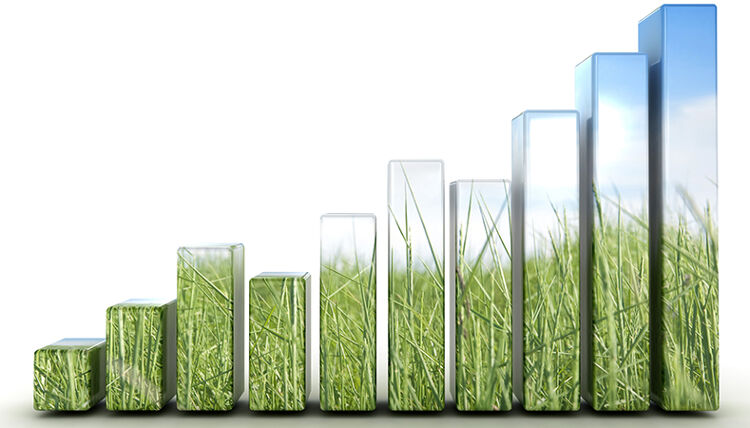 How to create value and innovate while sticking to environmental values. This is part two of our conversation with Andrew Winston, one of the world's most respected thought leaders on the issue of sustainability.
Is it possible for companies to do a self-audit of where they are?
Yes, and I think it's happening. On our book's website – netpositive.world – we have a readiness assessment. That comprises 24 questions and it involves stepping back for a moment and seeing how ready you are for the larger conversation before you dive in.

The assessment starts with core questions such as: what is our footprint throughout our value chain? What are the key areas of risk and opportunity?

Every large company is looking at that issue now. Some elements like knowing your carbon emission levels are heading towards being mandated by regulators such as the Securities and Exchange Commission in the US and various bodies in Europe.

Once you have that data together, that leaves organisations in a much better place to ask some other basic questions to self-audit. These include what is our responsibility and how do mega-trends like climate and equality affect us and our business? Then we suggest assessing your stakeholders, what do your stakeholders expect of you? What do they think your business should focus on? What do your employees and your customers expect? These are all part of the initial audit: where do we stand, how are we communicating, what do we do, and are we heading in the right direction?
Are the any differences in the way big companies and small and medium-sized enterprises (SMEs) can deal with these issues?
I think many of the ways that you create value are universal – reducing costs, lower emissions, and innovating around new products that solve sustainability problems. There is a lot that every company can do, and it is a similar agenda regardless of size.

However, there are clearly some differences. There is the whole category of working on your entire value chain. Large companies can put pressure on suppliers and really change systems in a much bigger way than SMEs can.

On the flipside, SMEs are often where the innovation comes from. They are much more fluid. They can start with sustainability at the core – they don't have the legacy that the big companies have – and what you see now is that some of the fastest growing and hottest brands generally have some kind of sustainability story behind them.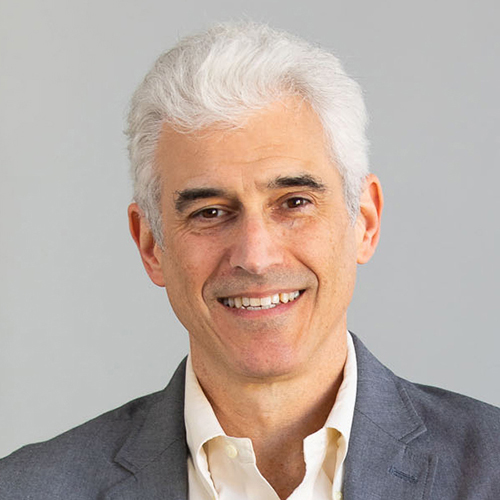 Smaller businesses and family-run businesses can start with sustainability at the core and say this is how we are going to do things from the get-go. That gives them an advantage on some levels, even if they can't create scale and leverage to pressure on suppliers.

If you do it well, sustainable business is a more profitable business. In fact, my goal is to see sustainability added to the category of 'of course we do that'. For example, 100 years ago, child labour was normal but then it became 'of course we don't do that'. Now, for most large companies, diversity is in the bracket of 'of course we do that'.

I feel like part of my job is to move decarbonisation, human rights and everything that makes up a sustainable business into the 'of course we do that' category. That way, we can stop having the same conversations about the exact return on investment and it becomes, this is how we do business, now let's find the most competitive way to do it.
All these things are good ideas when the economy is in good health, but most Western economies are facing a downturn right now. What effect do you think that will have?
Whenever there has been a downturn in the economy, generally sustainability faces lower funding. People are worried about the recession and inflation and supply chain issues, so they can't focus as much on sustainability.

However, the economic downturn at the beginning of the COVID pandemic was really the first time that anybody had seen such a massive trend where sustainability actually increased. There was a huge increase in companies committing to climate goals.

It's important to realise that the mega-trends driving these changes are real. Climate change has real impacts on the world, such as devastating weather that's costing lives and billions of dollars. When you feel it in your business and supply chain, it's hard to ignore these issues.

It's not just the issues themselves – generational norms are driving these changes too. Millennials and Generation Z have a very different view of what a business needs to be, and that is much more in line with the Net Positive approach. Survey after survey, especially among Gen Z, shows they think it's obvious that companies should be looking at environmental and social issues. These people are the ones coming out as the new workforce, choosing where they work. They are choosing what they buy. They are having families and becoming major purchasers. I think that generational shift will make it very hard for companies to back down.

There could be a slight change in this trend but I believe there's no going back and you're being an irresponsible business leader if you ignore, for example, what climate change is doing to your supply chain. You're increasingly irrelevant as a business if you don't have a stated carbon reduction programme.
One thing the print industry can encounter is greenwashing. How do we get around that?
I think true greenwashing is rare – it's when you know that what you are saying is wrong. There are sectors and fields that have had their ups and downs for sure, and who might have tried to undermine climate science and pretend that they care. But I think for most companies and sectors, it's not that they're lying, it's more that for a long time they perhaps haven't focused on the things that have the biggest impact.

For example, banks and financial institutions talked for years about going to e-banking where they can save so much paper by providing electronic statements only. That's true, but their real sustainability footprint is where their money goes. Are they funding coal? That's a million times more important than two-sided copying.

The bigger problem is where companies avoid the conversations about the real issues. It's not greenwashing but it is skirting the issue. I think that's much harder to do now. Employees demand more and investors demand more. Although I think we still must be careful about the sectors – such as fossil fuels – that have a serious stake in things not changing very much.
What advice could you give to FESPA members to help make them sustainable and, by extension, future-proof?
Smaller companies need to be innovative, but they can also identify the same kinds of easy wins that the big companies can. Every company should start by looking at how they could cut energy use; how they could be more efficient at everything they do. That's open to everybody and an easy way to gain initial momentum.

Like big businesses, there has to be a process of saying to themselves: What are the challenges standing in the way of doing better? Then they can start looking for larger efforts among industry groups that are aiming to solve some of the same problems [one example of this is FESPA UK's waste management schemes. As a smaller company, you can draft behind the bigger brands if they are working on issues like better recycling infrastructure – such as plastic packaging – you can plug into that and take advantage of it.

But I think the opportunity is there for SMEs is to innovate and build purpose and sustainability into the core of everything they do. You can find things that cut costs just as easily as things that increase them, so try to develop the perspective that this isn't a problem that's going to cost you more; it's an opportunity to do business better.

For more information, visit netpositive.world
Become a FESPA member to continue reading
To read more and access exclusive content on the Club FESPA portal, please contact your Local Association. If you are not a current member, please enquire here. If there is no FESPA Association in your country, you can join FESPA Direct. Once you become a FESPA member, you can gain access to the Club FESPA Portal.